Best car speakers for 2018
Explore our customer favorites and best-sellers
In this article: We'll discuss four of our best selling car speaker series:
What makes them customer favorites over and over again? Let's dive in!
They're dead. They're blown. They're buzzin' and a'cracklin'. Or they're just plain lousy. That's why you need new speakers, but what comes next? With so many options for replacements, choosing new speakers can feel dizzying. The big thing you need to know is that each speaker manufacturer takes a unique approach to sound and emphasizes different qualities of music reproduction, depending on the series.
To give you a place to start, we've highlighted four, time-tested customer favorites. After reading this article, if you want a deeper dive into what to look for when shopping new speakers, check out our car speakers buying guide.
What makes these favorites?
The speaker series we highlight below are not only some of our best selling speakers. They have also earned an average Crutchfield customer rating of 4 (or more) stars*, which means that our customers really like the speakers once they've installed them.
[Check out all of our best-selling and top-rated car speakers]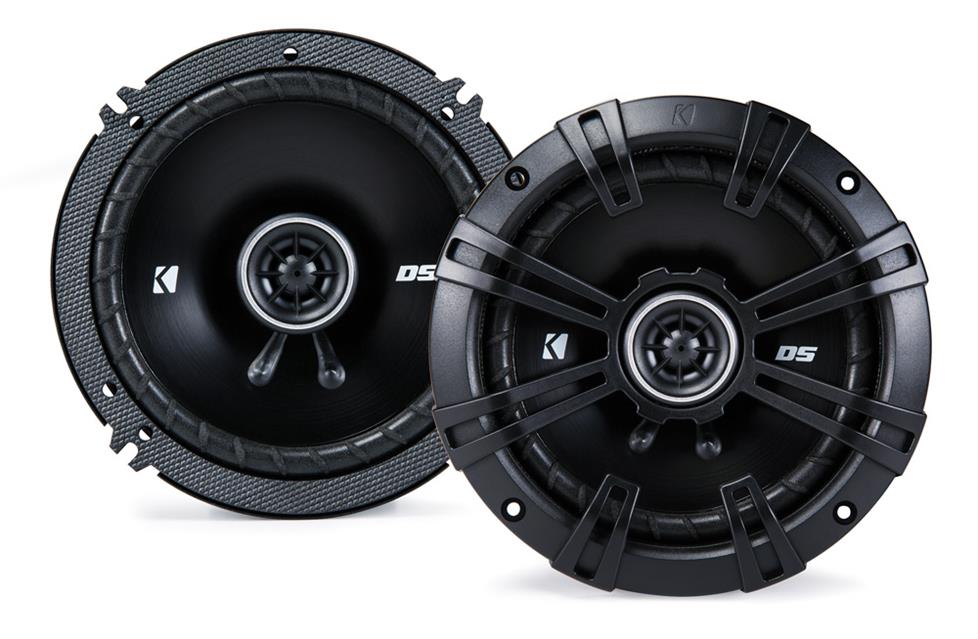 Kicker DS Series — Perfect for a factory speaker upgrade
What you need to know: These are certifiable bang-for-your-buck speakers. If you like it loud, Kicker's DS Series can handle up to 90 watts RMS, which means you can get impressive detail from these bad boys at a high volume (connected to a sufficient power source, of course).
Woofer features: Polypropylene woofer with ribbed polyester surround
Tweeter features: PEI domed tweeter
Factory radio friendly? Yes. These speakers generally have high sensitivity, so they'll make the most out of the low power from a factory radio.

What you need to know: If you're a discerning listener and jonesing for a serious jump in sound quality, Infinity's Reference Series are worth a look. They use enhanced materials and Infinity's PlusOne+ woofer technology for more bass. In some cases, the edge-driven tweeter design extends frequency range.
All in all, they give you a superb car audio experience. You'll hear a more substantial bass presence than most midrange speakers can provide, and when you're ready for a subwoofer, the Reference Series will make excellent companions.
Woofer features: PlusOne+ polypropylene woofer with rubber surround
Tweeter features: Textile dome
Factory radio friendly? Yes. Infinity's proprietary True Four Ohm Impedance technology accounts for your system impedance to yield the most power possible from your factory radio.

What you need to know: Polk Audio engineers use laser imaging to ensure that the DB+ Series dynamically balanced speakers move with precision every time you fire them up. And they're a great choice for Jeeps, motorcycles, or convertibles because they're marine-rated.
Woofer features: Polypropylene woofer with rubber surround
Tweeter features: Silk dome tweeter
Factory radio friendly? Yes. High sensitivity in this series makes them generally suitable for using factory power, but with power handling up to 150 watts RMS in some models, you'll get better sound quality if you're driving them with an aftermarket amplifier.

What you need to know: If subtleties are what you focus on in your music, Focal's Universal Integration Series uses innovative inverted dome tweeters to deliver a wide, lifelike soundstage in your car.
Woofer features: Polyglass with a butyl rubber surround
Tweeter features: Aluminum/magnesium inverted dome with acoustic horn design
Factory radio friendly: We recommend powering them with an aftermarket amplifier, or at least a high-powered aftermarket head unit, to truly enjoy that legendary Focal sound.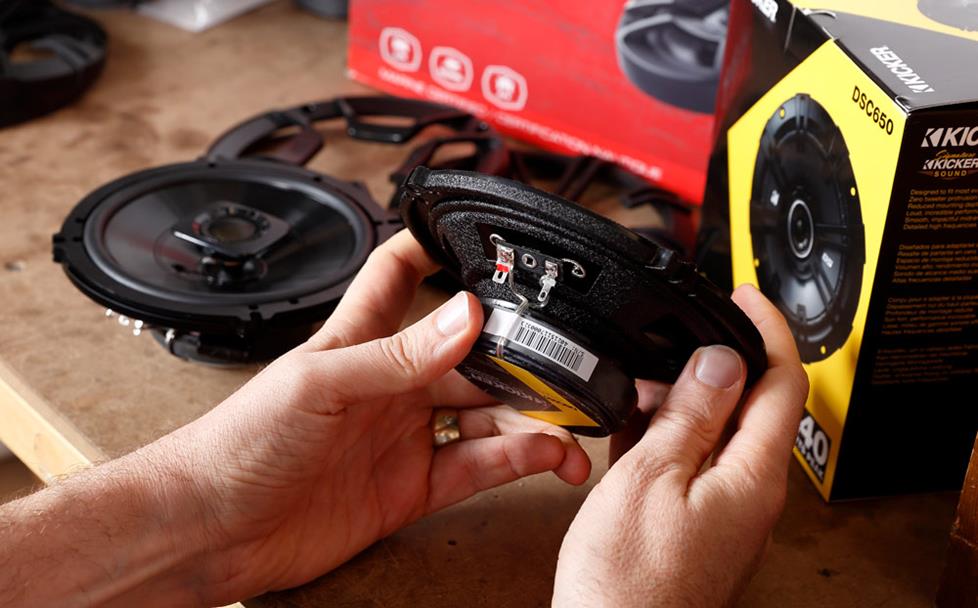 What's popular vs. what's for you
If you're ready to upgrade, there are a few considerations that should always top your list:
How much do you want to spend? Modestly priced speakers offer significant improvement over the ones that come with your car. But if you boost your budget, you'll get even better materials and design for an all-around more accurate sound.
What's your favorite music? The tone and style of the music you typically listen to will help you choose based on a speaker's strengths.
*Note: The star ratings cited are aggregate ratings for the all sizes of speakers in each series, and current as of February 2018. In the case of Focal and Infinity, you'll find that the linked lists of speakers feature two generations within each series.
Your Advisor
Your Advisor:

would like to send you to a different page.
Go there