About the Klipsch Reference R-115SW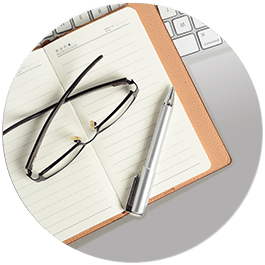 Deep bass impact that you can hear and feel
Whether it's an explosion or earthquake on a Hollywood soundtrack, crisply plucked notes from a bass guitar, or the subterranean tones of a large cathedral pipe organ, the Klipsch R-115SW lets you hear and feel those extremely low frequencies that add realism and energy to your movies and music.
Deep bass impact that you can hear and feel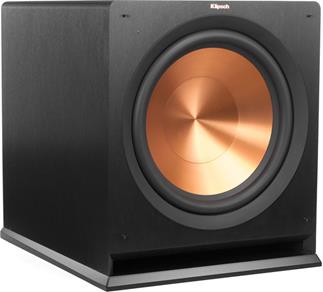 With its 400-watt amplifier, 15" aluminum cone woofer, and slotted front port, the Klipsch R-115SW is a bass monster capable of filling even the largest home theaters.
Whether it's an explosion or earthquake on a Hollywood soundtrack, crisply plucked notes from a bass guitar, or the subterranean tones of a large cathedral pipe organ, the Klipsch R-115SW lets you hear and feel those extremely low frequencies that add realism and energy to your movies and music.
This subwoofer's high-output 400-watt amplifier pushes a 15" woofer made of a strong-yet-lightweight ceramic-coated aluminum for quick, precise movement, minimal distortion, and deep, bone-crushing bass even at concert-hall volume levels. The front slot port helps minimize turbulence for cleaner sound. And since the port is in the front, you won't hear unwanted "boominess" from sound reverberating off your walls and floor.
Easy system integration
Line-level and LFE (Low-Frequency Effects) inputs let you easily connect the R-115SW to almost any home theater or stereo receiver. Its back-panel volume, crossover, and phase controls help you fine-tune the bass to your liking, and blend its sound into your system. The sub comes housed in a durable MDF cabinet and finished with a brushed black polymer veneer. A front-mounted LED power indicator makes it easy to tell when the sub's powered up and ready to rock.
READ LESS
Product highlights:
400-watt RMS amplifier (800 watts peak power)
15" front-firing Cerametallic™ cone woofer
front slot port with internal flare technology for reduced turbulence and flexible installation
frequency response: 18-125 Hz
variable low-pass crossover
phase switch to fine-tune the subwoofer to your main speakers and room
line level/LFE (low frequency effects) input
auto on/off
compatible with the Klipsch WA-2 wireless audio adapter kit for an easy connection to a sound system
durable MDF cabinet finished with brushed black polymer veneer
19-9/16"W x 21-9/16"H x 24-5/8"D
weight: 75.4 lbs.
warranty: 5 years woofer, 2 years amplifier
MFR # 1060701
Customer reviews for Klipsch Reference R-115SW
Loading...
Loading reviews...
Average review:
5.0 out of 5 stars
Thanks for submitting your review
Most reviews are processed and published within 5 business days. You will receive a confirmation email once your review has been published.
Customer photos
This review was collected as part of a promotion
More details on the Klipsch Reference R-115SW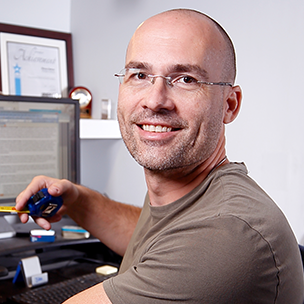 Researched by Crutchfield's

Stacey B.
Features & specs
The Klipsch Reference R-115SW replaces these items:
Product Research
Features
15" Cerametallic Woofer: The Klipsch R-115SW features a front-firing 15" spun-copper Cerametallic woofer that is exceptionally light yet extremely rigid, while providing remarkably low frequency response with minimal cone breakup and distortion.
400 Watt Amplifier: The Klipsch R-115SW powered sub employs an all-digital 400 watt RMS (800 watt Peak) amplifier for dynamic bass performance. The built-in all-digital amplifier delivers ample power with high efficiency and true-to-source accuracy in reproduction.
MDF Cabinet: The R-115SW is housed in a durable MDF cabinet and finished with a brushed black polymer veneer. The MDF enclosure is rigid and protects against unwanted vibration and distortion.
Front-Firing Slot Port: The front-firing slot port with proprietary internal geometry minimizes port noise for clean undistorted low frequencies. This highly efficient enclosure design produces more output using less energy.
Controls: The level control, low pass crossover, and phase control allow you to blend the powered subwoofer's low-frequency tones with your system's other speakers, as well as establish the ideal level of bass.
Level Control: The level control adjusts the subwoofer's volume relative to the rest of your home audio system. After the sub's level control has been set, the volume control of your AV receiver will be the volume control for both the Klipsch powered subwoofer and your connected loudspeakers.
Low Pass Crossover: The variable lowpass crossover is adjustable from 40-160Hz. The crossover point chosen determines where low bass frequencies are "handed-off" from your AV system's loudspeakers to the Klipsch powered subwoofer. Set the crossover point based on the size of your systems' main left/right speakers.
Phase Control: This control is used to acoustically match the subwoofer's output to your main speakers. Select the position either 0˚ or 180˚ in which your subwoofer has more output at the listening position.
LFE/RCA Inputs: The Klipsch R-115SW powered subwoofer is equipped with a pair of line-level RCA-type inputs to connect the sub to your receiver or integrated amplifier.
LFE Input: Most of today's AV receivers have a line-level subwoofer output (LFE). If your receiver has an LFE output, connect one end of a subwoofer cable (sold separately) to this output and connect the other end of the cable into the powered subwoofer's line-level input labeled "LEFT/LFE". Set the powered sub's built-in crossover to "LFE" with this type of connection.
Stereo Input: In absence of a subwoofer (LFE) output on your receiver, as an alternative hookup, you can connect Left & Right channel pre-amp outputs from the receiver to both the "Left/LFE" and "Right" inputs on the powered subwoofer.
WA Port (optional): The Klipsch powered subwoofer is fitted with a proprietary 4-pin "WA-Port" connector for wireless operation, using Klipsch's optional WA-2 wireless subwoofer kit (714WA2, sold separately). The Klipsch WA-2 wireless subwoofer kit consists of two components; a wireless Transmitter & wireless Receiver. The WA-2 wireless subwoofer kit makes adding the Klipsch powered subwoofer to your home theater system much easier, because it replaces the need for a separate subwoofer cable that traditionally must be connected between the receiver and the powered sub. Now, you can easily place your powered subwoofer where it both sounds and looks best in the room since you're not restricted by an audio cable.
LED Indicator: The front-mounted LED power indicator lets you know when the sub is powered on or off. The LED will light green when the powered subwoofer is on and receiving a signal. If the LED is dark and not lit, the powered sub is off.
Auto Power On/Off: The powered subwoofer will automatically turn On when it senses an audio signal. It will automatically go into "Standby mode" after 15-20 minutes with no audio signal. You can also choose to turn the powered sub On or Off manually from the rear-switch on the back.
Placement: Klipsch powered subwoofers are designed to reproduce deep bass and deliver the impact that makes your movies and music come alive. For optimum performance, place your subwoofer in a corner of the room on the same wall as your front channel speakers. Please note that room placement can have a dramatic effect on the performance of your powered subwoofer. Corner placement, as suggested above, will increase the amount of bass output, while placing the subwoofer along the middle of a wall, or out in the room will decrease the amount of bass output.
The Klipsch Reference R-115SW replaces these items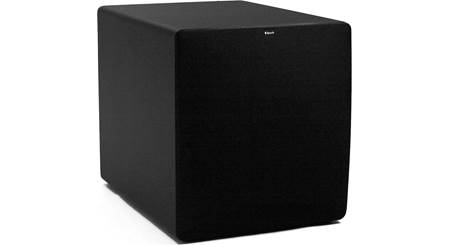 15" front-firing woofer
built-in 400-watt amplifier (continuous power)
frequency response 18-150 Hz
Loading...
Loading accessories...
3 questions already asked
Q
What is the crossover slope - 12db, 18db or 24db?
bobby May 15, 2015
A
Crossover slope and crossover frequency are two completely different things. Most subwoofers are 24 db slopes. But I would verify with manufacturer.
ricardo Nov 01, 2015
A
I forwarded your question to an Advisor and they responded with the following: The crossover slope is determined by the receiver that is sending the signal to the sub. You have the ability to change the low-pass crossover frequency between 40-160Hz. If you would like to discuss further you can contact an Advisor directly by phone (1-800-324-9695) or online chat.
kristina May 20, 2015
(Staff)
Q
Are sub woofers safe if not video shielded?
russell Nov 15, 2014
A
Not to be rude or anything and please accept my apologies in advance. CRT tv's have pretty much been absolete for maybe 10 yrs. I know some people still love them, but most were not even bigger than 32" or 35". If you are looking to purchase a subwoofer of this caliber. I would hope you have at least an lcd, plasma, led or maybe even an 4K Oled tv. If you are purchasing this sub, I'm sure you already spent at least a grand on an a/v receiver and 5.1 speakers. Also new equipment runs on hdmi and CRT only had component, composite, s video and rca connections.
ricardo Nov 01, 2015
A
I'm not an expert on the subject but I believe unless your television is an older CRT model, you should have no problems with a subwoofer interfering or damaging your television. Hope that helps.
dave Nov 17, 2014
A
We have our sub woofer just to the right of our television, though the television is up higher than the sub, and we do not have any problem. As long as you don't put your television right on top of the sub woofer the sub will be safe. I hope that this answers your question.
christina m Nov 17, 2014
Loading...
Loading articles...