About the Panasonic TC-37LZ85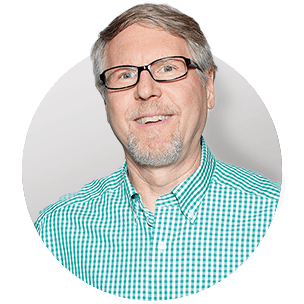 If you only know Panasonic for their top-rated plasma TVs, check out the high-performance TC-37LZ85 1080p LCD. Its 37" screen is a smart choice for moderately sized living rooms, and will also appeal to the many folks who are shifting from 32" to 37" screens for bedrooms and dens.
If you only know Panasonic for their top-rated plasma TVs, check out the high-performance TC-37LZ85 1080p LCD. Its 37" screen is a smart choice for moderately sized living rooms, and will also appeal to the many folks who are shifting from 32" to 37" screens for bedrooms and dens.
In-Plane Switching LCD panels provide wider viewing angles
Panasonic's "IPS Alpha" LCD is their most advanced panel technology. It lets you enjoy exceptional picture quality when watching from the sides, above, or below the screen. Colors remain clear and vivid from nearly any spot in the room. That's an appealing trait in any setup, but it's especially desirable in a bedroom where furnishings often require a TV to be tucked in a corner or perched on a dresser instead of carefully positioned for optimum viewing.
Hookups for all your best sources — even photos
You get built-in tuners for local digital and analog over-the-air broadcasts (antenna required), plus a "QAM" tuner that lets cable subscribers watch unscrambled channels without a set-top box. You can take full advantage of the screen's 1080p resolution by connecting components to the three HDMI inputs, which all accept 1080p signals, including 24-frame-per-second video from Blu-ray players. An SD™ memory card slot on the side of the TV lets you share an instant slideshow of your digital photos.
Learn about the ins and outs of HDMI connections at the Crutchfield Learning Center.
Shop our selection of HDMI cables.
Tip: For a list of over-the-air digital TV stations you can receive, as well as antenna recommendations for your location, enter your zip code in AntennaWeb's mapping tool.
READ LESS
Product highlights:
37" screen (measured diagonally)
widescreen 16:9 aspect ratio
built-in digital (ATSC) and analog (NTSC) tuners for over-the-air TV broadcasts (antenna required)
built-in QAM cable TV tuner receives unscrambled programs without a set-top box (cable service required)
IPS Alpha In-Plane Switching LCD panel for a better picture when viewed from an angle
1920 x 1080 pixels
6.7-millisecond pixel response time
1200:1 contrast ratio (10,000:1 dynamic)
Sub Pixel Control digital video processing
x.v.Color™ support
built-in stereo speakers (10 watts x 2)
remote control
VIERA Link™ simplifies remote control for compatible Panasonic components (HDMI-CEC)
7 A/V inputs, including:

2 composite video (1 rear, 1 side)
1 S-video
2 component video (accepts signals up to 1080i)
3 HDMI v1.3 (2 rear, 1 side) — accepts signals up to 1080p (60Hz, 24Hz)

RF input for antenna/cable signals
optical digital audio output for Dolby® Digital
side SD™ memory card slot for digital photo playback
Energy Star® 3.0 compliant — see our article on TV power consumption for more info about this and other testing standards
detachable stand (stand "footprint" is 16"W x 11-3/4"D)
wall-mountable (bracket not included)
36-3/4"W x 23-7/8"H x 4-3/8"D (25-1/2"H x 11-3/4"D on stand)
weight: 48.6 lbs.
warranty: 1 year parts & labor — in-home service or pick-up for service
MFR # TC-37LZ85
What's in the box:
Panasonic TC-37LZ85 owner's manual
37" Widescreen LCD TV
Wireless remote control (N2QAYB000221)
2 "AA" batteries
Cleaning cloth
Operating Instructions (English/French/Spanish)
HDTV Connection booklet
Demo Mode Function sheet
Panasonic Customer Care plan card
Product Registration (English)
"Maintaining the shiny parts" sheet (English/French/Spanish)
Customer reviews for Panasonic TC-37LZ85
Loading...
Loading reviews...
Average review:
5.0 out of 5 stars
Thanks for submitting your review
Most reviews are processed and published within 5 business days. You will receive a confirmation email once your review has been published.
Customer photos
This review was collected as part of a promotion
More details on the Panasonic TC-37LZ85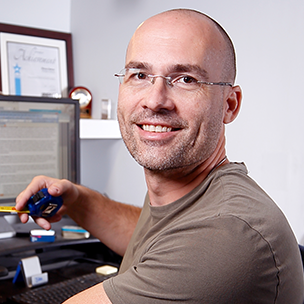 Researched by Crutchfield's

Stacey B.
Product Research
Features
Mounting Options
Inputs and Outputs Notes
Features
High Definition Tuner: With built-in HDTV tuners for over-the-air (ATSC) and unencrypted cable signals (QAM), you don't have to purchase a separate digital set-top box to receive and decode HDTV/SDTV signals.
Native Resolution: The Panasonic Viera TC-37LZ85 has a display resolution of 1920 x 1080. All incoming signals are converted to this native resolution. The HDMI digital and component video inputs will accept 1080i, 720p, 480p, and 480i, and will display them as 1920 x 1080. The television's HDMI inputs will also accept a 1080p video signal.
In Plane Switching (IPS) Alpha LCD Panel: The wide viewing angle provided by the In Plane Switching (IPS) Alpha LCD panel lets you enjoy an exceptional picture from the left, right, above, or below. Colors are clear and vivid even when the screen is viewed from an angle. This LCD TV features an extremely wide viewing angle of 178°, so whether you're right in front of the TV or sitting off to the side, you'll still get great image quality.
Aspect Mode: Depending on the input signal, you can choose one of the following aspect modes.
4:3: displays a 4:3 picture at its standard size with bars along the sides
Zoom: magnifies the picture uniformly (vertically and horizontally) to fill the screen, so the top and bottom are cut off (recommended for letter box sources)
Full: stretches the picture horizontally to fill the screen (recommended for anamorphic sources)
Just: stretches a 4:3 picture to fill the screen but with aspect correction applied to the sides of the screen so that elongation is only apparent at the left and right edges of the screen (recommended for normal TV broadcasts)
H-Fill: enlarges the 4:3 picture horizontally to fill the screen, the side edges are cut off
Zoom Adjust: You can adjust vertical size and image position when using the zoom mode.
AI Picture: The AI Picture function controls dark areas of the LCD screen without affecting the black level or brightness in the overall picture.
Backlight: This feature adjust the luminance of the LCD panel's back light.
Picture Mode: You can choose one of the following picture modes:
Vivid: provides enhanced contrast and sharpness when viewing in a well lit room
Standard: recommended for normal viewing conditions with subdued room lighting
Cinema: for watching movies in a dark room, provides a soft, film-like picture
Game: for playing video games; this mode will be set automatically if "Game" is selected from the Input label setting
Custom: adjusts picture, brightness, color, tint, and sharpness
Color Temperature: This feature select the level of color temperature from warm (red), cool (blue), or normal.
Color Management: When turned on, color management enhances green and blue color reproduction. This is especially useful for outdoor scenes.
Color Matrix: When viewing a signal input through the component video inputs, this TV will automatically optimize the color parameters based on the color matrix setting:
SD: standard definition TV
HD: high definition TV
480p: only 480 line progressive signal accepted
Video NR: Video Noise Reduction removes snow from a weaker analog TV signal.
MPEG Noise Reduction: MPEG NR reduces noise of specific digital signals of DVD, STB, etc.
Black Level: You can select Dark or Light for the television's black level for specific digital signals from the unit's external inputs.
SD-Card Slot: You can view JPEG photos taken with a digital camera or digital video camera and saved on an SD-card via the television's side-panel SD-card slot. The TC-37LZ85 supports JPEG file still images stored on SD-cards up to 2GB, SDHC cards up to 16GB and miniSD cards up 1 GB (miniSD cards require an adapter for playback). The television can recognized up to 9,999 JPEG files and image resolutions from 160 x 120 to 10,000,000 pixels. You can view back images individually, in a 12-image index or as a slide-show. During single image playback you can rotate the image 360-degrees in 90-degree intervals clockwise or counter-clockwise. During the slide-show mode you can select the display time interval between images from 1-10, 15, 20, 30, 45, 60, or 120 seconds.
AI Sound: This audio feature equalizes the overall volume levels across all the channels and external inputs.
Bass And Treble: The television features independent bass and treble controls.
Bass Boost: The LCD TV features a Bass Boost function which enhances bass output and provides a more powerful sound.
Surround Function: The surround function enhances audio response when listening to stereo programming. This function is active only for the TV's optional speakers.
Audio Leveler: The Audio Leveler monitors the difference in audio levels between inputs and minimizes the change in volume when you change inputs. This function is active only for the TV's built-in speakers.
VIERA Link: VIERA Link HDAVI Control lets you operate all of your Panasonic "HDAVI Control" compatible home theater components connected by HDMI by pressing a single button on your TV's remote control. Panasonic equipment with the "HDAVI Control" function enables the following operations: Automatic input switching, Power on link, Power off link, Speaker control, and One-touch theater playback. Equipment with HDAVI Control 2 (or more) function enables the following operations: Providing the setting information, Automatic lip-sync function, and Direct TV recording.
Note: VIERA Link is the new name for "EZ Sync."
Input Labels: Each input can be labeled to reflect the source connected. The label options are Skip, VCR, DVD, Cable, DBS, PVR, Game, Aux, Receiver and (blank).
Input Skip: If an input's label is set to skip, that input isn't selected when toggling through inputs with the TV/Video button.
Lock: The Lock function has the following settings to block viewing of particular channels or inputs. You create a 4-digit password that's required to bypass the lock. The available settings are:
Off: nothing is locked
All: all channels and external inputs are locked
Game: channels 3 and 4 and the video inputs are locked
Channel: locks up to seven specific channels
Program: block programs based on their TV or movie rating
Parental Controls: V-chip technology allows parents to restrict the viewing of programs that they feel are inappropriate for their children to watch. Parental controls can be based on Motion Picture Ratings (G, PG, PG-13, etc.), U.S. TV ratings (TV-G, TV-Y, TV-14, TV-MA, etc.), Canadian English or Canadian French ratings charts.
Sleep Timer: You can set the TV's sleep timer to automatically turn off the TV after a selected amount of time. The sleep timer can be set to 30, 60, or 90 minutes.
Programmable On/Off Timers: The programmable timers allow you to program the TV set to turn itself on and off at designated times, on designated days, tuned to designated channels. Up to 5 events can be programmed using the timers. An event can have multiple episodes (Daily, Mon-Fri, Every Wed, etc).
Power Saving Controls: The television features the following power saving controls:
No Signal Shut-Off: To conserve energy, the TV automatically turn off when no signal continues more than 10 minutes.
No Action Shut-Off: To conserve energy, the TV automatically turns off when no operation of remote or front panel key continues more than 3 hours.
Power Save: Reduces screen brightness to lower power consumption. Also eye-friendly for viewing in a dark room.
Remote Control: The TV comes with an IR wireless remote control that is designed to control only the Panasonic television.
Mounting Options
Pedestal Base: The television comes with an attached pedestal base which allows the TV to be placed on your television stand, shelf or cabinet. The pedestal base can be removed for wall-mounting purposes.
Wall Mounting: On the back of the TV there are two sets of four threaded inserts to attach a wall mount bracket. One set of inserts require 4mm bolts (sold separately) and the spacing is VESA 200 x 100 (200mm x 100mm). The other set of inserts require 6mm bolts (sold separately) and the spacing is VESA 200 x 200 (200mm x 200mm).
Inputs and Outputs Notes
HDMI Inputs: The television features two HDMI inputs on the rear-panel and one HDMI input on its right side-panel. The HDMI terminals can accommodate a copy-protected digital connection (HDCP) to other devices (such as digital set-top boxes) that have compatible interfaces. The HDMI inputs will accept 1080p, 1080i, 720p, 480p and 480i.
Component Video Inputs: The television's two component video inputs will accept 1080i, 720p, 480p and 480i input.
Digital Audio Out: The rear-panel optical digital output allows you to send a Dolby Digital bit stream to a Dolby Digital receiver or decoder. If the program doesn't include a Dolby Digital soundtrack, a 2-channel PCM bit stream is output.
Side Panel AV Input: The television features a composite video input along with a set of analog stereo RCA audio inputs on the right side of the TV.
SD-Card Slot: The television also features a side-panel SD-card slot for viewing JPEG still images from an Secure Digital (SD) or SDHC card.
Loading...
Loading accessories...
Loading...
Loading articles...