Definitive Technology BP-9020
Bipolar floor-standing speaker with built-in powered subwoofer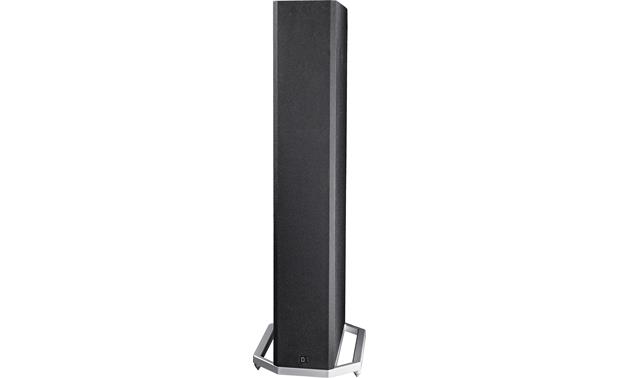 Definitive Technology BP-9020 - Front

Definitive Technology BP-9020 - Back connection panel

Definitive Technology BP-9020 - Pair, shown with optional A90 Dolby Atmos speakers and center channel
Crutchfield at CES: Definitive Technology BP9000 series speakers
From Definitive Technology: BP 9000 Series

Definitive Technology BP-9020 - Alternate front view

Definitive Technology BP-9020 - Angled top view showing aluminum top plate

Definitive Technology BP-9020 - Shown with optional Definitive Technology A90 Dolby Atmos speaker module on top

Definitive Technology BP-9020 - Top

Definitive Technology BP-9020 - Detail of cast aluminum base with adjustable floor spikes installed

Definitive Technology BP-9020 - Detail of cast aluminum base with adjustable floor glides installed

Definitive Technology BP-9020 - Closeup detail of top-panel connecting port for optional A90 Dolby Atmos speakers

Definitive Technology BP-9020 - Shown with optional Definitive Technology A90 Dolby Atmos speaker module on top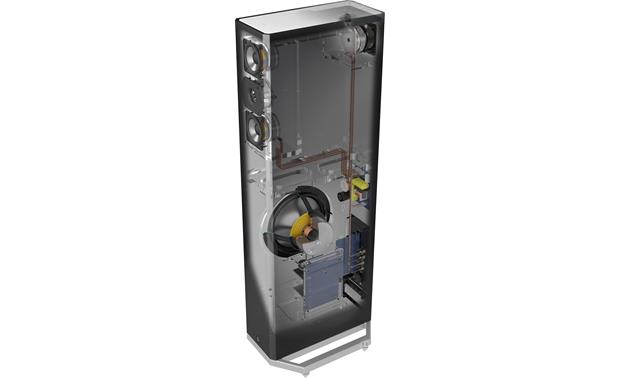 Definitive Technology BP-9020
Item # 735BP9020 | MFR # IEDA-A
In Stock

Our VirginiaVA-based experts can help.
Overview
Our take on the Definitive Technology BP-9020 by Crutchfield's Dave Bar
High-tech towers for engaging music and home theater
It's hard to beat the spacious sound of bipolar speakers, especially when you use a pair of Definitive Technology's BP-9020 high-performance towers in the front of your room. The BP-9020 uses a special driver layout with both front- and rear-firing speaker arrays to radiate sound in all directions. It also adds a built-in powered subwoofer to the bottom of the cabinet for intense bass. Even in large rooms, every listener will experience a huge, three-dimensional soundstage with both music and movies. Plus, this speaker's sleek, modern look and cloth grille-wrapped enclosure make it a welcome addition to just about any space.
Bipolar speaker technology immerses you in detailed sound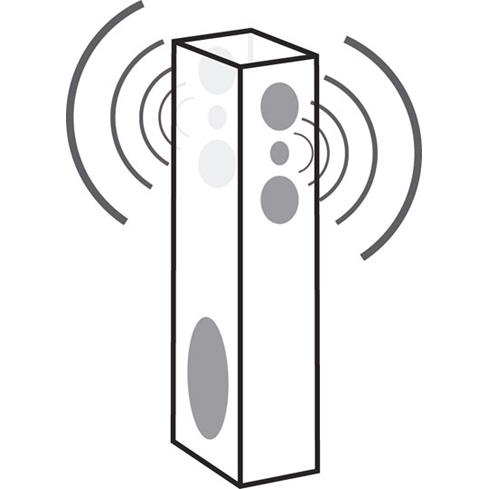 Front and rear speaker arrays work together to create enveloping sound.
Here's how it works: direct sound from the front two midrange drivers and tweeter arrives at your ears first, to provide clear, focused imaging. That's followed by sound from the rear mid driver to enhance spaciousness. The combination creates a lush, seamless soundstage that's more like the way we hear sounds in real life. And thanks to Definitive's Balanced Double Surround System (BDSS) drivers, your music and surround effects will sound clear and accurate, allowing you to pinpoint the soloist in a band or the direction of a jaguar's call in the jungle.
Powerful bass built right in
At the base of the speaker is an 8" side-firing subwoofer, powered by a built-in 150-watt amplifier. It delivers deep, precise bass that eliminates the need for an external sub. And because a subwoofer is built into the cabinet, bass output is already perfectly blended with the mids and the highs. All you have to do is set the bass volume to match your room and taste, then sit back and enjoy your music and movie soundtracks.
Dolby Atmos® ready
If you're looking for an easy way to seamlessly integrate Dolby Atmos surround sound into your home theater, the BP-9020 is ready to go. Underneath this tower's handsome, removable aluminum top plate is a built-in docking port made exclusively for Definitive's optional A90 Atmos enabled speaker module.
Simply remove the plate, attach the A90 module to the port, and you're ready for an intense home theater experience. The hidden integrated connector port terminates at the base of the tower with a pair of binding post speaker terminals for connection to your Dolby Atmos compatible receiver's "Height" or "Top" outputs.
Don't have a Dolby Atmos capable receiver? Check out our selection.
Build a complete Definitive Bipolar home theater system using perfectly matched centers (see the CS-9040, CS-9060, and CS-9080) and bipolar surrounds (see the SR-9040 and SR-9080).
Did you know?
Your new speakers will probably sound better after several weeks of use than they do right out of the box. That's because the material surrounding the woofers will loosen up, allowing the drivers to move more fully. Definitive Technology estimates a break-in period of 24 to 48 hours of playback before the speakers will deliver optimum sound quality. For more information and helpful tips, check out this article from Definitive's website about conditioning your speakers.
Product Highlights:
Forward Focused Bipolar Array™ technology for lifelike imaging and greater speaker placement flexibility
built-in powered subwoofer with volume control
Intelligent Bass Control provides precise bass level adjustments while maintaining accurate midrange tonal balance
Dolby Atmos® and DTS:X™ ready with optional Definitive Technology A90 add-on speaker module (sold separately)

built-in docking port with speaker connector plug for A90 module under removable aluminum top plate

Balanced Dual Surround System (BDSS) driver technology places rubber surrounds on both the outer and inner edges of each speaker cone for improved control and clarity
front speaker array: dual 3-1/2" BDSS midrange drivers and 1" annealed aluminum dome tweeter with silk surround for smooth, extended highs
rear speaker array: one 3-1/2" BDSS midrange
8" subwoofer with built-in 150-watt Class D amplifier
bass-reflex (slot ported) cabinet design
frequency response: 28-40,000 Hz
recommended amplifier power: 50-200 watts
sensitivity: 92 dB
impedance: compatible with 8-ohm outputs
cloth grille-wrapped enclosure with anodized aluminum top plate
cast aluminum base plate with adjustable knurled carpet spikes and floor glides (for placement on hardwood and other hard surface floors)
two sets of 5-way binding posts (one set dedicated for optional A90 Dolby Atmos add-on module)
LFE line-level input (optional) for subwoofer

speaker-level-only connections recommended for optimum performance

LED illuminated front "D" logo (with rear-panel defeat switch)
11"W x 35-1/2"H x 13"D (with included base plate)
warranty: 5 years speakers, 3 years electronics
Great speakers and the best price anywhere. Speakers shipped out very quick. Arrived in perfect condition. They are very versatile when it comes to sound. You can add an external base module to your setup, but isn't absolutely necessary. You will surprised at the amount of base these things produce.

Justadude, Los Lunas, NM
Reviews
Definitive Technology BP-9020 Reviews
Average Customer Review(s):


Submit a review and then enter to win a $350 rewards card
Review this product
Thanks for submitting your review
Most reviews are processed and published within 5 business days. You will receive a confirmation email once your review has been published.
Customer photos
Pros:
Cons:
Crutchfield response
---
Details
Product Research
Features
Tower Loudspeaker: The Definitive Technology BP9020 tower speaker is the answer for remarkable, immersive, room-filling sound so you can experience every detail of your home theater soundtrack. Its patented Forward Focused Bipolar Array (FFBP) will expand your room's entire soundstage for an enveloping sound. An aluminum dome tweeter, high-performance midrange/midbass drivers, and an integrated powered subwoofer with Intelligent Bass Control let you hear and feel every note as the artist intended.
Forward-Focused Bipolar Array (FFBP): The Definitive Technology BP9020 tower speaker utilizes powerful, Forward-Focused Bipolar (FFBP) speaker array for wide and immersive sound dispersion. Forward Focused Bipolar (FFBP) Array offers the ultimate balance between room-filling sound and a precise center image, while giving you total placement flexibility. The FFBP array consists of a 1" aluminum dome tweeter and two 3.5" midrange/midbass cone woofers on the front and one 3.5" midrange driver on the back. By radiating sound both forward and rearward, the speaker produces sound as it is in real life, with improved pinpoint localization of soloists, greater placement flexibility, and superior intelligibility.
Aluminum Dome Tweeter: The BP9020 tower loudspeaker features one 1" aluminum dome tweeter for crystal clear highs that bring the most demanding audio soundtracks to life. The Definitive Technology tweeter is designed to play higher in frequency than what is heard by the human ear, creating an authentic reproduction of sound as the artist intends in the studio or concert hall.
BDSS (2nd Gen) Drivers: The Definitive Technology BP9020 employs three 3.5" midrange/midbass cone woofers (two on front/one on back) with patented Balanced Double Surround System (BDSS) technology (2nd generation). BDSS technology improves driver excursion which results in the selected driver producing bass output usually associated with a larger driver, while retaining the improved dispersion and midrange definition of a smaller driver.
Integrated Powered Subwoofer: The BP9020 contains a integrated powered subwoofer that consists of a side-firing 8" woofer and 150 watt amplifier designed to extend the frequency response and dynamic range of the tower speaker. The best loudspeaker is one that reproduces balance between the highest highs down to deepest lows as accurately as possible. The integrated powered subwoofer offers deeper, more impactful bass from the tower speaker without the need to add a separate powered sub. The benefits of a built-in subwoofer include -
Eliminates the need for a separate subwoofer that takes up additional floor space.
More bass output from two subwoofers, compared to one.
Two subwoofers reduce standing wave room resonances and dead zones.
The subwoofers are perfectly integrated and blended with the mids and highs, eliminating the crossover and phase controls of a separate subwoofer.
Intelligent Bass Control: Intelligent Bass Control is Definitive Technology's latest advancement that offers enhanced bass while maintaining overall mid-range tonal balance. Intelligent Bass Control gives you the ability to modulate deep bass up or down in level while simultaneously maintaining optimal mid-range clarity regardless of where the bass control is set. Simply rotate the dial on the back of the loudspeaker to your preferred bass setting and the speaker will do the rest. Definitive Technology recommends starting at the mid-point and then adjust to your preference from there.
Bass Port: The BP9020 tower loudspeaker utilizes a rear-firing slot sport for higher efficiency and deeper bass.
Acoustically Transparent, Resonance-Free Cabinet: The Definitive Technology BP9020 uses a resonance-free, one-piece cabinet for high performance, distortion-free sound. The speaker cabinet's maximum rigidity with strategically placed bracing improves imaging while reducing resonance, further reinforcing the speaker's clean and powerful sound. The BP9020 loudspeaker's cabinet is wrapped in an acoustically transparent cloth grille for unaltered sound. Thanks to the speaker's acoustically transparent grille, you'll enjoy the subtle elegance of the speaker design without having to remove a speaker grille to enjoy natural, uncolored sound. On the top of the cabinet is a brushed aluminum, acoustically-treated magnetic plate that finishes off the speaker cabinet nicely.
Speaker & Line Level Inputs: The Definitive Technology BP9020 tower loudspeaker is fitted with both speaker-level (binding post) and line-level (LFE/mono-RCA) inputs.
Binding Post Terminals: The speaker terminals are 5-way binding posts that will accommodate spade connectors, single or dual banana plugs, pin-connectors, and bare wire up to 10 gauge. By connecting the tower speaker's binding post terminals to your AV receiver's front speaker terminal outputs, the BP9020's internal crossover network distributes all frequencies to their intended drivers, and the integrated subwoofer works harmoniously with the mid-range array. In your AV receiver's menu, set the Front speakers to "Large" and Subwoofer to "No".
LFE/mono-RCA Input: For those you demand greater customization, the BP9020 also features an LFE/mono-RCA input. In this setup, your AV receiver's front speaker outputs still connect to the BP9020's binding post speaker terminals, but also requires that the AV receiver's LFE/mono-RCA output to be connected to the tower speaker's LFE/mono-RCA input. This type of setup gives you the ability to control the amount of low frequencies (those below the crossover point set in your receiver) sent to the integrated subwoofer. You will need to set front speakers to "Small", subwoofer to "Yes", and the crossover point in your AV receiver to 80Hz or below to avoid disturbing the delicate blending between the subwoofer and midrange. In addition, careful balance between the subwoofer output level of your receiver and the bass control on the back of your speaker should be considered (Definitive Technology recommends starting with the bass control at 12 o'clock).
Note: Definitive Technology recommends that you do not use your receiver's auto setup functions, as they can be ineffective in setting up and adjusting speakers with integrated powered subwoofers. Configure tower speaker into your home theater system using your AV receiver's manual setup menu.
Cast Aluminum Base w/ Interchangeable Feet: The BP9020 tower loudspeaker is supported by a sturdy, cast aluminum base. The cast aluminum base's wide footprint increases overall stability of the tower speaker, while the addition of spikes or floor glides help keep your speakers firmly in place whether on carpet or other solid floor surfaces like hardwood or tile. The floor glides add approximately 0.4375" to the overall height of the tower speaker, while the spike feet add approximately 1" to the overall height of the speaker.
Note: The tower speaker must be used with the cast aluminum base for maximum stability.
Placement: The BP9020 tower speaker offers bipolar sound, meaning they will reflect sound off the back and side walls to create an incredibly broad and engaging soundstage no matter where you sit. The BP9020 tower loudspeaker is very flexible in terms of positioning and placement. To optimize performance, please follow these simple placement guidelines -
Setup a pair of tower loudspeakers and the main listening position in an equilateral triangle for the best stereo imaging.
Position each tower speaker at least 4" away from the back wall to maximize its bipolar sound.

Toeing the tower speakers in slightly, if possible, toward your viewing area will also provide a stronger center image.
AC Power: Because the BP9020 features a built-in powered subwoofer, you will need to connect the tower speaker to an AC outlet. The tower speaker's built-in amplifier will automatically turn-on once it's receiving an active signal from your AV receiver, and will automatically turn off after 20 minutes of no active signal.
Front-Panel LED: There is a front-panel LED "D" logo which illuminates when the BP9020's built-in amplifier is on, and turns off when the built-in amp is in standby mode. The LED "D" logo can be deactivated entirely.
Optional Dolby Atmos Elevation Module: The BP9020 features an integrated, hidden connector port that fits Definitive Technology's A90 Dolby Atmos elevation speaker module (sold separately) seamlessly. Simply remove the magnetically-sealed, acoustically treated aluminum top panel from the BP9020 tower speaker and firmly align and place the A90 elevation speaker module within the top of the tower speaker to hear and feel Dolby Atmos multi-dimensional sound. There are dedicated binding post terminals (labeled "Height") to connect the "Height" channels of your AV receiver to the BP9020.You will also need a Dolby Atmos-enabled receiver and Dolby Atmos-encoded source material.
BP9000 Series: The BP9020 is part of Definitive Technology's BP9000 series line-up of speakers. Definitive Technology's BP9000 series loudspeakers is its 4th generation of bipolar tower speakers, matching center channels, surrounds, and a height speaker module, designed to offer true, full-range performance for listeners seeking the highest quality audio reproduction. The BP9000 series of loudspeakers consists of the BP9020, BP9040, BP9060 and BP9080X bipolar tower speakers; the CS9040, CS9060 and CS9080 center-channel speakers; the SR9040 and SR9080 surround speakers; and the A90 elevation speaker module supporting Dolby Atmos.
Our Product Research Team
At Crutchfield, you'll get detailed, accurate information that's hard to find elsewhere. That's because we have our own in-house Product Research team. They verify what's in the box, check the owner's manual, and record dimensions, features and specs. We stay on top of new products and technologies to help people make informed choices.
Q & A
Customer Q&A
Crutchfield asked


Why did you buy this?
I heard these speakers, and they sound fantastic. Besides, I already own a pair of definitive bookshelf speakers. I don't believe in using different speakers on the same system.

[ Bradley Mar 30, 2018 ]
Replacing aging speaker system (20yrs)

[ Luis Aug 04, 2017 ]
Perfect rear surrounds... don't have to hang them on a wall and they have there own 8 inch sub.

[ Damon Dec 19, 2016 ]
Good deal with free center speaker.

[ VEENA Dec 19, 2016 ]
IT'S LIGHTER THAN THE PREVIOUS SPEAKERS I ORDERED.

[ Allen Nov 21, 2016 ]
7 questions already asked
Looking for more? Check out the next model in this lineup.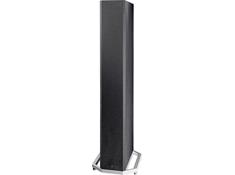 Enjoy bigger sound and more powerful bass
The Definitive Technology BP-9040 offers these features:
a second tweeter added to the rear driver array for more open sound
larger 4-1/2" BDSS mid/bass drivers for more powerful and dynamic sound
dual 8" passive radiators to reinforce the 8", 300-watt subwoofer
bass down to 22 Hz