Subwoofers make all music sound better. No matter what kind of music you like, or how softly or loudly you like to listen, a quality sub can really improve your overall listening experience. This article will explain how to find the subwoofer and bass system that's right for you.
Subwoofers are speakers dedicated to reproducing low frequencies. Car speakers are small, so they have trouble producing enough low-frequency sound to give your music realism and depth.
There are a lot of different ways to add a subwoofer to your vehicle. Which one is right for you depends on a lot of different factors, including your musical tastes, budget, and how much space you have available in your vehicle.
[See our full selection of car subwoofers]
Watch the video
Get all the details in our subwoofer video. Then use this article to guide you in your shopping.
Types of subwoofers and boxes
Once you've selected a subwoofer, you'll need to decide how to install it in your vehicle. Some people choose to build their own enclosure, while others may select from our range of pre-built sub boxes.
Loaded enclosures
To make installation simpler, you can pick a preloaded subwoofer box that's designed as a perfect match for the speaker and will fit in your vehicle. Available with a variety of speaker sizes, there's an enclosure for almost every application. All you need to add is an appropriate amplifier and wiring. We also offer all-in-one bass packages that include a loaded enclosure and an amplifier that's power-matched to the speaker.
Powered enclosures
When you're looking for an all-in-one solution with a smaller footprint, powered subwoofers bring everything together in one place. All you need to do is connect the power and speaker wires, and you're ready to rock.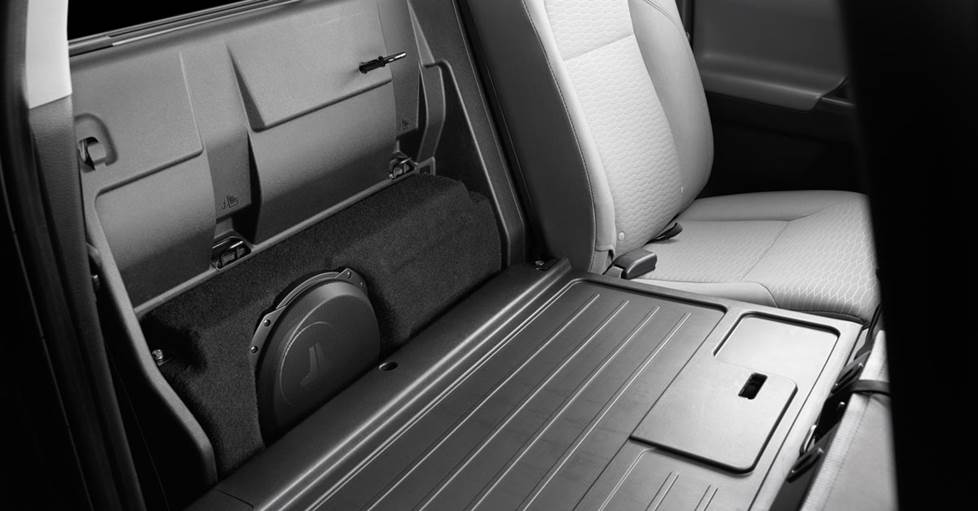 Vehicle-specific enclosures
These are designed to fit into a particular location in a specific make/model of vehicle. Since they're made to order for your car they'll take up less room than a standard enclosure and blend in with the interior. Depending on the vehicle, you can choose from enclosures that include pre-installed woofers, or empty enclosures that let you choose the subwoofer. Some vehicle-specific enclosures also include an amplifier.
Build your own subwoofer box
The more intrepid bass lover might choose to build their own box. It's a fun and rewarding approach to creating a bass system and a rite of passage for many bass lovers. Read our article about Building a Subwoofer Box to learn how it's done.

What size subwoofer do I need?
Among the decisions you'll need to make to find the right subwoofer is about subwoofer size. The most popular sizes are 10" and 12" woofers, but you can buy subs in sizes from 6.5" to a whopping 16".
In general, larger subs give deeper bass response than smaller cones, but smaller subs still pack a lot of low-end punch. Larger subs tend to have lower sensitivity, so if clarity and accuracy are your big concerns, then a smaller sub (8"-10") might be the right choice. And of course you'll need sufficient space in the vehicle for your choice of bass system.
Component subwoofer specifications
When selecting a subwoofer, whether you're looking at a raw driver or a box that's already loaded with a sub, considering the sub's specifications helps you find the speaker that's right for you. Here are the important terms you'll need to know:
Power – If you want a system that really booms, there's no substitute for plenty of power. Pay attention to RMS power ratings, not peak power ratings. RMS ratings measure continuous power handling or output and are a much more realistic measure than peak power. Make sure the sub can at least handle your amp's output power.
Likewise, your amplifier should have an RMS power rating as close to the subwoofer's RMS power handling as possible.
Sensitivity – Sensitivity goes hand-in-hand with power to achieve high output. A sub that has a higher sensitivity rating requires less power to produce the same amount of sound as a similar model with a lower sensitivity rating.
Frequency range – Frequency range gives you an idea of how low a woofer can play. Keep in mind, though, that the actual performance of the sub can depend on a lot of variables, like the box type it's mounted in.
Number of voice coils – Dual voice coil subwoofers are a popular choice among car audio enthusiasts who want more flexibility in wiring their sound systems. While typical subwoofers have a single voice coil, dual voice coil (DVC) subwoofers use two separate voice coils, each with its own connections, mounted on one cylinder, connected to a common cone.
For more details, read our article about DVC subwoofers.
Impedance – Most subwoofers are rated at 4 ohms impedance, but 2-ohm, 8-ohm, and dual voice coil subwoofers are also common. When you've chosen a subwoofer, look for amplifiers that will match up to your sub in terms of power rating and impedance. There are a wide variety of amps available, so you shouldn't have any trouble finding one that will bring out the best in the sub you've chosen. Refer to our subwoofer wiring diagrams to learn how to properly connect your amps and subs.
Mounting depth – Most raw drivers need to be mounted in an enclosure in order to sound good. Mounting depth tells you how deep the box needs to be. Sometimes it can be tough to find enough space in your vehicle for a subwoofer box, so many manufacturers now offer shallow-mount subs that require smaller enclosures which can sometimes fit behind or under your seat.
There are even subwoofers that don't need a box in order to sound good, if you have a spot to install them. Check out our full selection of "free air" subwoofers.
Check out our full subwoofer glossary for more information.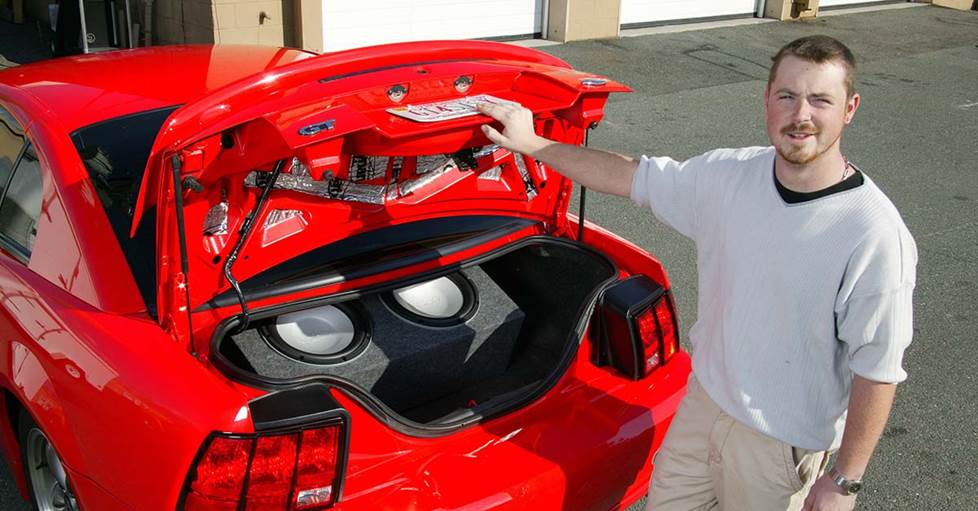 What's the best type of subwoofer box?
Your subwoofer needs to be installed in an enclosure. The type of subwoofer box you need depends on your sound preference.
For bass that's more accurate or "tight", you need a sealed box.
If boomy bass is your thing, then a ported box is for you.
Read our article about subwoofer boxes for more information.
Get Everything You Need
You'll need an amplifier to drive a component subwoofer.
If you're buying a component subwoofer, you'll need the proper subwoofer box.
You'll need an amp wiring kit and speaker wire to send signal and power to a pre-loaded sub box or a sub/amp combo.
A Dynamat kit will prevent any rattles from your sub, while reducing road noise to give you louder, richer bass.
Polyester fiber box stuffing slows sound waves inside a sub box, making the sub more efficient (and louder).
If you're going to build your own subwoofer enclosure, you'll need box building hardware.
Need more help?
For more research, check out the following articles:
If you have questions or want help choosing the right gear, contact our friendly Advisors. They have the knowledge and experience to help you find a sub that will meet your needs.