Samsung HL-R5078W
50" high-definition 1080p rear-projection DLP TV
Item # 305HLR5078 | MFR # HLR5078W
This item is no longer available.
Overview
Our take on the Samsung HL-R5078W by Crutchfield's Steve Kindig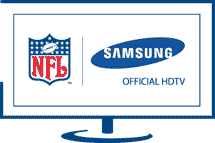 When it comes to DLP™ (Digital Light Processing) display technology, Samsung has been a leader all along. Now, they're one of the first TV makers to deliver DLP big-screen models with "1080p" resolution. Why is 1080p desirable? Until now, big-screen TVs have maxed out at 720p resolution, which creates images using about one million pixels. 1080p has a little over two million pixels — it can show every detail of 1080i HDTV programs with no reduction in clarity.
The HL-R5078W's spectacular picture is made possible by the new-generation DLP chip inside. This chip replaces the three picture tubes used in old-style big-screen TVs. A single chip ensures that precise image focus is locked in; the set will never drift out of alignment and require adjusting. The other major innovation is a "dynamic iris," for dramatically improved black level, shadow detail, and overall contrast. The motorized lens iris is controlled by a circuit that continuously samples the brightness level of the video signal. The iris opens and closes instantly in response to picture brightness, precisely controlling the light output to maintain optimum contrast.
This "Digital Cable Ready" HDTV can receive over-the-air and cable HDTV programming without a separate tuner box. (To get the most from the TV's built-in cable tuner, ask your local service provider about a CableCARD.) The built-in TV Guide On Screen program guide means you don't have to hunt for the newspaper listings to find out what's on. The TV automatically downloads 8 days' worth of channel listings for your local broadcast and cable stations, and displays them in an easy-to-navigate color-coded grid. There's no monthly fee, and no phone connection is needed.
The HL-R5078W has plenty of inputs to handle your current and future audio/video gear. There are two HD-compatible component video inputs, two HDMI inputs, plus two digital IEEE 1394 ports for high-def playback and recording. The standard PC input lets this set double as a big, hi-res computer monitor. So whether you're interested in HDTV programs, DVD movies, video games, or all of the above, this TV will plug you in.
Tip: To find out if HDTV signals are available in your area, visit this helpful site and punch in your zip code.
Large Item Special Shipping: This item will be delivered and placed in any accessible room in your home. Available to physical addresses in 50 United States only. Limited delivery available to Alaska and Hawaii for $99 per item — call 1-888-955-6000 for more details. Sorry, we can't ship to P.O. Boxes or freight forwarders. Delivery takes 5-7 business days once your order has been processed. Extra charges may apply to items that must be carried up more than 5 flights of stairs. Allow extra time for delivery to remote addresses. Free return shipping not available with this model.
Product Highlights:
high-definition TV — receives and decodes digital standard-definition and HDTV signals from over-the-air broadcasts (antenna required) and cable TV service (CableCARD™ required)
widescreen 16:9 aspect ratio
Texas Instruments SmoothPicture™ DLP chip (1920 x 1080 pixels)
Cinema Smooth™ Gen-6 1080p Light Engine
DynamicBlack™ dynamic iris for deeper blacks and better contrast
Dynamic Contrast Ratio: 10,000:1
140°(H) x 60°(V) viewing angle
Digital Format Converter (upconverts all signals to 1080p)
DNIe™ (Digital Natural Image engine) picture enhancer
TV Guide On Screen® 8-day program guide
2-tuner Picture-in-Picture (inset or split-screen)
built-in stereo speakers (15 watts x 2)
multibrand remote control
picture settings memory for each video input
9 A/V inputs, including:

3 composite video (2 rear, 1 side)
3 S-video (2 rear, 1 side)
2 HD-compatible component video (accepts 1080i/720p/480p/480i signals)
2 HDMI digital audio/video inputs (accepts signals up to 1080i)
2 IEEE 1394 ports for record/play with compatible HD recorders

PC input: analog RGB (D-Sub 15-pin)
2 RF inputs for antenna/cable signals
optical digital audio output for Dolby® Digital
46-7/8"W x 34-3/16"H x 14-1/8"D
weight: 75.6 lbs.
warranty: 1 year parts & labor — in-home service
Contact your local cable TV provider for details regarding the availability and costs of CableCARD-related services
What's in the Box:
Samsung HL-R5078W Owner's manual
50" Widescreen DLP Television
Wireless remote control (BP59-00071)
2 "AAA" batteries
9.75' Anynet cable (has a minijack stereo connector on each end)
6' AC power cord
6' G-Link cable (has two IR blasters)
2 Self-adhesive foam pads (for mounting the IR blasters)
Owner's Instructions
Quick Setup Guide
Anynet Guide
TV Guide On Screen User Manual
TV Guide On Screen Quick Setup Sheet
Important Safety Instructions
North American Limited Warranty Statement
Limited Warranty to Original Purchaser
"Cautions when using the projection TV" sheet
Product Registration Card
"Important: TV Infrared (IR) Controller" note
Precaution sheet concerning cleaning the screen
"Procedures for Controlling a DLP DTV using an RS-232 Connection
Beats other high priced TV sets in picture quality especially in HD broadcast. Life like picture quality - totally awesome! Lots of digital and analog inputs-outputs. Money well spent for this unit.

Angelo, Houston, Tx
Energy Guide:

View the Energy Guide
Reviews
Samsung HL-R5078W Reviews
Average Customer Review(s):


Submit a review and then enter to win a $350 rewards card
Review this product
Thanks for submitting your review
Most reviews are processed and published within 5 business days. You will receive a confirmation email once your review has been published.
Customer photos
Pros:
Cons:
Crutchfield response
---
Details
Product Research
Features
Remote Control
Inputs and Outputs Notes
DLP Projection System: DLP (Digital Light Processing) technology by Texas Instruments is the only display solution that enables projection systems to create a purely digital connection between a digital video or graphic source and the screen in front of you. While all other technologies are analog and compromise some image quality in translation, DLP projection unleashes the full potential of high-quality video content.
Cinema Smooth 1080p Gen 6 Light Engine: Samsung's 6th generation Digital Light Processing engine uses Texas Instruments' latest generation 0.85" microdisplay. The faster switching speeds are double the previous generations and approximately 1000 times faster than competing microdisplay technologies. The combination of Samsung's optics, advanced video processing and Samsung's 2.6", seven-segment color wheel (spinning at 10,800 rpm) results in a stunningly clear picture with outstanding color, an extended contrast ratio of up to 10,000:1 and a crisp, bright picture that's closer to film.
HD Ultra-Fine Pitch Screen: Samsung's HD Ultra-Fine Pitch Screen (0.155mm) further improves picture clarity especially when viewing higher definition video sources like DVD and HDTV. Text and fine details will also appear sharper.
Automatic Digital Format Conversion System: The Automatic Digital Format Conversion System is compatible with 1080i and 720p HDTV formats, as well as 480p and 480i SDTV formats. The system will accept any DTV, Analog TV, or XGA computer RGB input. All video signals are converted to a 16:9 widescreen (1920 x 1080) resolution) progressive display for flicker-free images.
CableCARD Slot: This TV has a back panel CableCARD slot that allows digital cable reception without a set-top box. CableCARDs will be available from your local cable provider.
HDTV (ATSC) Tuner: The TV has a built-in over-the-air HDTV (ATSC) tuner, so you don't have to purchase a separate digital set-top box to receive and decode over-the-air HDTV/SDTV signals. The TV also has a 181-channel NTSC analog tuner.
Cinema Smooth Film Mode: Samsung's 3:2 pulldown correction circuitry senses motion found in unconverted 480i DVD video based on 24 fps film productions. This is especially important when converting to a progressive video image, the result is an elimination of visible motion artifacts. Note: This feature is by-passed on 480p, 720p and 1080i inputs.
Digital Natural Image Engine (DNIe): Samsung's DNIe makes input signals sharper, clearer, and more lifelike. It's advanced image processors and six-times density enhancer help to create true-to-life colors and high contrast, while virtually eliminating digital artifacts. DNIe also includes a motion optimizer, contrast enhancer, detail enhancer, color optimizer, and "My Color Control."
MCC (My Color Control) Mode: The MCC Mode lets you select predefined settings that affect the skin, sky, and grass tones in a picture without affecting other colors on the screen. You can choose one of the following predefined settings: Standard, Red, Blue, Green, Pink, Yellow or Custom. The Custom setting allows you to individually set and store color saturation values between 0 and 50 for Red, Blue, Green, Pink, and Yellow. If desired, you can instantly reset the colors to the factory default.
Picture Modes: You can choose one of the following picture modes:
Standard: resets the standard factory settings
Dynamic: for viewing the TV during the day, or when there is bright light in the room
Cinema: for viewing the TV in low light, or when playing video games
Custom: allows you to adjust and store the following settings: contrast, brightness, sharpness, color and tint
Color Weakness Enhancement: The Color Weakness Enhancement feature adjusts the Red, Blue, or Green color to enhance the picture according to the user's particular color weakness.
Digital Signal Strength Meter: The digital signal strength meter can be used to help you find the antenna position that delivers the highest HDTV digital signal strength.
Analog Channel Fine Tuning: The fine tuning feature allows you to manually adjust analog channels for optimal reception. A separate fine tuning setting may be put into the TV's memory for each analog channel.
Low Noise Amplifier (LNA): When the TV's antenna setting is on "Air", instead of "Cable", sometimes reception can be improved by boosting the incoming signal using the LNA function. A separate LNA setting may be put into the TV's memory for each channel.
Picture Sizes: You can choose one of the following picture sizes:
16:9: sets the picture to 16:9 wide mode

Panorama: use this mode for the wide aspect ratio of a panoramic picture

Zoom 1: magnifies the size of the picture and allows you to move the enlarged picture using the arrows on the remote

Zoom 2: magnifies the size of the picture more than Zoom 1 and allows you to move the enlarged picture using the arrows on the remote

4:3: sets the picture to 4:3 normal mode
2-Tuner Picture-in-Picture: Two tuners eliminate the need for a second video source for picture-in-picture. You can select two analog sources or one analog and one digital source (the digital source cannot be viewed in the PIP window). You can select standard PIP operation (with a PIP frame size of Large or Small), or one of two split-screen modes. During standard PIP operation, the PIP frame can be moved to any corner on the screen. In both modes, you can alternate sound between the main program and the secondary program. Using the Swap function, you can instantly switch the main program with the secondary program, except when the main picture is a digital broadcast.
Auto Volume: Auto volume automatically adjusts the volume of the desired channel by lowering the sound output when the modulation signal is high or by raising the sound output when the modulation signal is low.
Sound Settings: You can choose from the following sound settings:
Standard: resets the standard factory settings

Music: for watching music videos and concerts

Movie: for watching movies

Speech: for watching a show that is mostly dialogue

Custom: allows you to adjust the 5-band EQ, which includes the following frequencies: 100 Hz, 300 Hz, 1 kHz, 3 kHz, and 10 kHz

SRS TruSurround XT: TruSurround is a patented SRS technology that solves the problem of playing 5.1 multichannel content over two speakers. TruSurround delivers a compelling, virtual surround sound experience through the two speaker internal playback system. It is fully compatible with all multi-channel formats.
Sleep Timer: The sleep timer switches the television off after a specified amount of time. The sleep timer can be set to 30, 60, 90, 120, 150, or 180 minutes.
On/Off Timer: The On/Off timer allows you to program the television to turn itself on and off by selecting a specific on time and a specific off time. You can also choose the "On Timer Channel" and "On Timer Volume".
PC Display: The PC input allows you to connect a personal computer with a D-Sub 15-pin output, allowing you to use the TV as a high-resolution computer monitor. In PC mode, you can adjust the following picture quality settings: Coarse and Fine, both of which allow you to remove picture noise. In addition, you can choose one of the following screen sizes:
Wide TV: scales the picture to the size of the TV screen regardless of the aspect ratio of the input source

Wide PC: scales the picture to 92% of the screen regardless of the aspect ratio of the input source

Expand: scales the picture to the aspect ratio of the input source

Normal: displays the picture as it is without changing the aspect ratio of input source
TV Guide On Screen System: The TV Guide On Screen system is a free, interactive, on-screen program guide built into the TV that lists schedules and information for TV programs in your area. The TV Guide On Screen system includes the following features:
Listings Service: The system displays eight days of local program listings and descriptions from broadcast and cable. You can tune to any program, schedule a program to record, or set a reminder.
Search: You can search for programs alphabetically, by keyword, or by category. Within the categories, you can sort by show type, show title, or starring actor.
One-touch Recording: To record, you can simply highlight a program title and then press a single button on the remote control. The system will automatically record the program. Programs may be set to record one time or every time they air.
Reminder: You may set reminders to ensure that you never miss your favorite program. Reminders can even be set to automatically turn on the TV when a program begins.
Multibrand Remote: The supplied remote is pre-programmed to operate this unit and a number of functions on other brands of components, including VCRs, cable boxes, and DVD players. Several controls are located under a sliding lid that covers the bottom quarter of the remote.
Side Panel Inputs: The TV features a set of audio/video jacks (composite video, S-video, and stereo RCA audio) on the right side panel. These jacks allow you to easily and quickly connect a camcorder or video game console.
HDMI: This input consists of two HDMI terminals. The HDMI terminals can accommodate a copy-protected digital connection (HDCP) to other devices (such as digital set-top boxes) that have compatible interfaces. One of the HDMI terminals can be used for a DVI-equipped component. A separate analog audio connection and a DVI-to-HDMI adapter will be needed. The HDMI jacks accept 1080i, 720p, 480p and 480i signals.
PC: This input consists of left and right audio jacks and an analog RGB (D-Sub 15-pin) jack. This jack allows you to connect a digital set-top box with an RGB output, or a personal computer with a D-Sub 15-pin output. When using the RGB (D-Sub 15-pin) jack, you must use the PC Audio input for your audio connection.
Component Video Inputs: The 2 sets of component video inputs will accept 1080i, 720p, 480p and 480i signals.
D-Net: The TV has two IEEE1394 jacks for connecting components such as a digital VCR, camcorder, or A/V hard disk recorder. The D-Net jacks can transfer audio, video, and control signals. Note: The IEEE1394 jacks are not intended for use with a personal computer.
External Remote Control Ports: This unit has three different jacks that can be used to connect and control external devices or control the TV from a remote location. In the Setup Menu, you will need to choose which connection and control method you will be using. The functions of these remote ports cannot be used at the same time. The three jacks include:
G-Link: You can control multiple brands of VCRs, DVD player/recorders, or cable boxes via infrared. The supplied G-Link cable plugs into the G-Link jack on the back of the TV and has two infrared flashers that can be attached to your compatible A/V components. The recording commands from the TV Guide On Screen are sent through the G-Link port. The input is a 3.5mm (1/8") minijack.

Anynet: Using the supplied Anynet cable, you can connect and control up to 3 additional Anynet-compatible Samsung A/V components. Compatible components have Anynet inputs and outputs so they can be daisy-chained together. The input is a 3.5mm (1/8") minijack.

RS232C: You can control the TV from your computer via the RS232C serial port.
Antenna Inputs: Two independent cables or antennas can be connected to the "Ant 1 In" or "Ant 2 In" terminals.
"Service" Jack: The rear panel of the TV has a USB-A input for software upgrades.
Our Product Research Team
At Crutchfield, you'll get detailed, accurate information that's hard to find elsewhere. That's because we have our own in-house Product Research team. They verify what's in the box, check the owner's manual, and record dimensions, features and specs. We stay on top of new products and technologies to help people make informed choices.