Wireless Apple CarPlay is finally here
iPhone functionality comes to your dash without a wired connection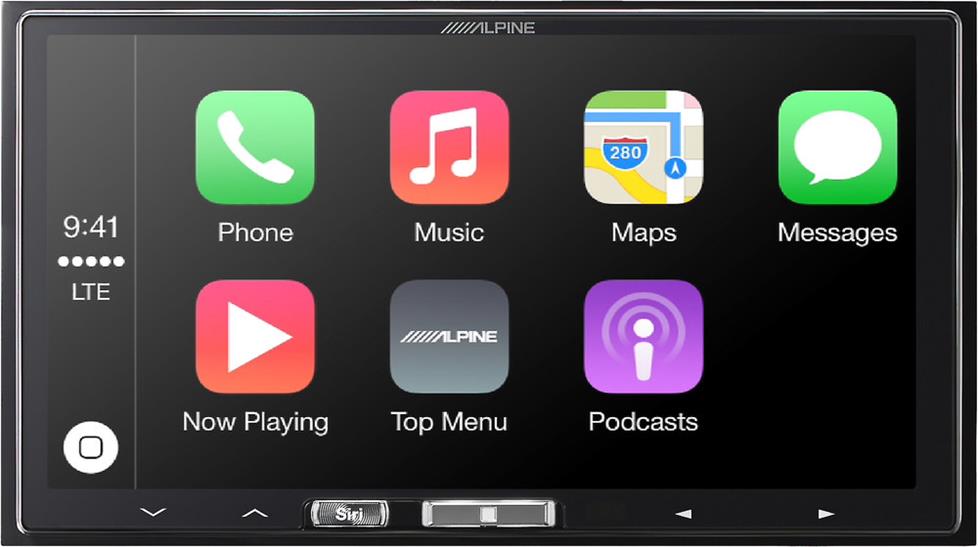 After some speculation about wireless Apple CarPlay we've finally gotten word that an aftermarket receiver with that capability is ready to roll out. The first to the sales floor is the Alpine iLX-107 digital media receiver, which boasts built-in Wi-Fi® to transmit the CarPlay data between the receiver and your iPhone.
Apple CarPlay™ performance plus wireless convenience
While many of our customers have been totally satisfied with Apple CarPlay as featured in a number of stereos over the past couple of years, a vocal minority have spoken up about how annoying it is to have to connect an iPhone to the stereo with a Lightning-to-USB cable in order to get CarPlay going. Now with the Alpine iLX-107, you just have to pair the phone and the receiver once and then every time you get into the car the wireless connection will be made automatically. You can leave your phone in your pocket or bag and enjoy CarPlay integration through the stereo's touchscreen display without pausing to plug anything in.
Check out this article about Apple CarPlay for more details on how it works to bring iPhone functionality to your dash.