Advantages of installing vehicle-specific gear
Seamless audio upgrades for your car
Heads up!
Welcome to this article from the Crutchfield archives. Have fun reading it, but be aware that the information may be outdated and links may be broken.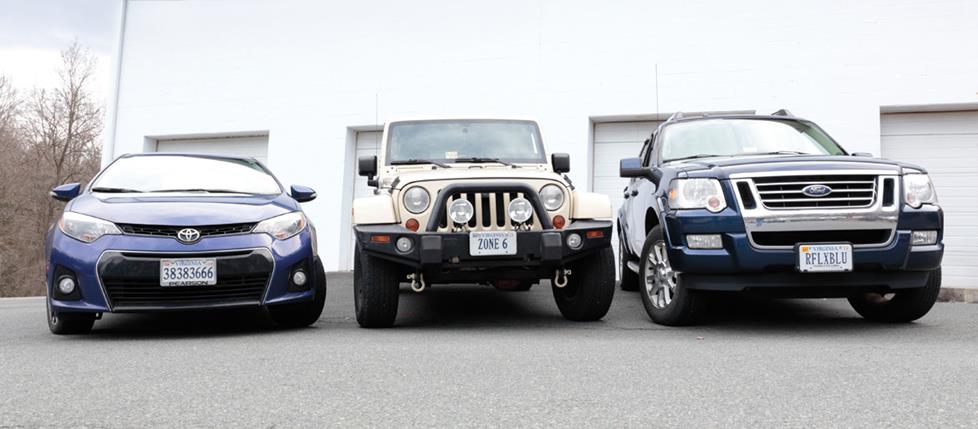 DIYers, we know that when you take the time to add cool new stuff to upgrade your vehicle, you probably want something that fits it like a glove. The good news is that in addition to the standard-sized car A/V gear we carry, we offer many products that are specifically designed to fit in the factory locations in various vehicles, while adding functionality and improving sound quality. While there's still some installation work to be done, you'll know that these products will slip into the same bolt hole patterns and panels the stock gear occupied. Let's look at some examples.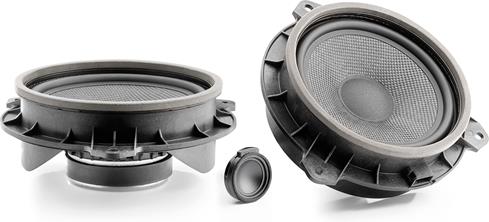 They may look like standard aftermarket component speakers, but these Focal speakers fit directly into the stock locations in several Toyota models.
Direct replacements for factory speakers
Most vehicles usually require that you use adapter brackets to replace the factory speakers. Custom speakers on the other hand, like Focal's Integration Series 165 TOY speakers for select Toyota models, are made to fit right into the factory space and align with the screw holes in compatible vehicles. You'll get that sweet sound Focal is known for without having to modify your vehicle or cut and splice into wiring.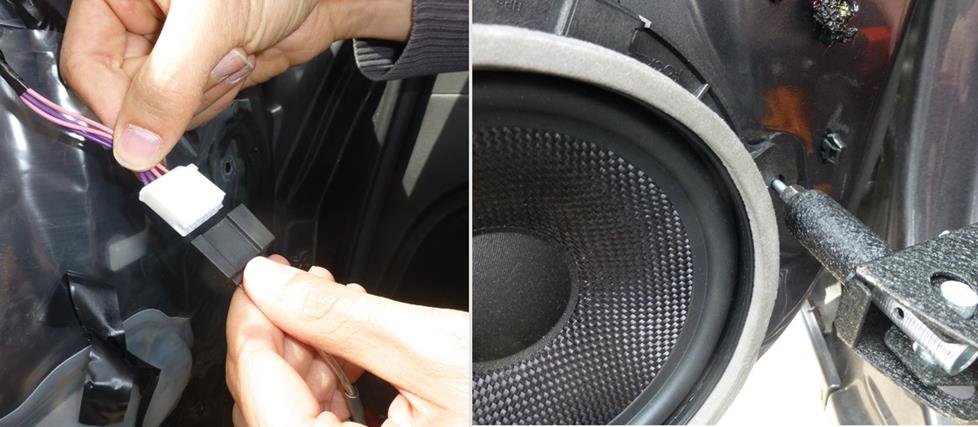 Focal includes the wiring and hardware you need to install these custom speakers for select vehicles (rivet tool not included).
You still have to remove the factory speakers, but you'll have the help of our free MasterSheet™ instructions and tech support. Speaker makers like Focal make sure you have installation items you need for integrating all of this in your compatible vehicle.
Check out all of our vehicle-specific speakers.
Custom car stereos
Some manufacturers design car stereos with a certain vehicle in mind, such as Alpine's Restyle™ digital media receiver made specifically for 2011-up Wranglers. Alpine took the fit of the Jeep into account, but they also know how these Jeeps get used, so they made this receiver splash- and dust-proof — great for tough environments with the top off.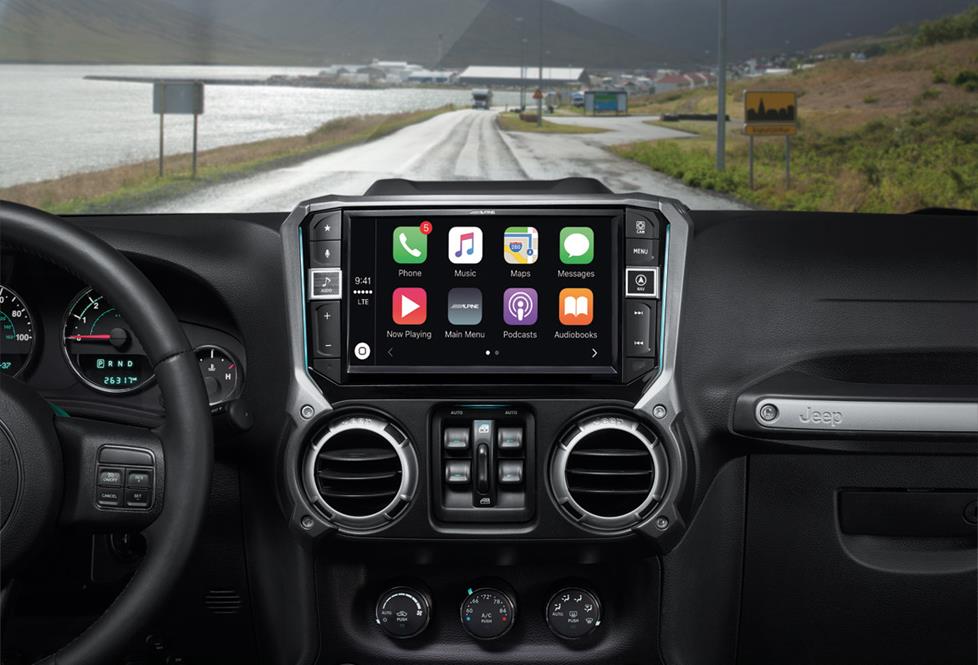 Alpine's Restyle receivers fit directly in place of factory gear and offer lots of feature advantages, like Apple CarPlay.
Many direct-fit radios work directly in place of the factory radio for a great look in your dash. And in many cases, like the Alpine, the necessary hardware you need to complete the installation is included in the box.
Gearing up your classic cruiser
Another great example of a vendor making vehicle-specific car gear is RetroSound. They create radios and speakers specifically made for a wide range of vintage vehicles.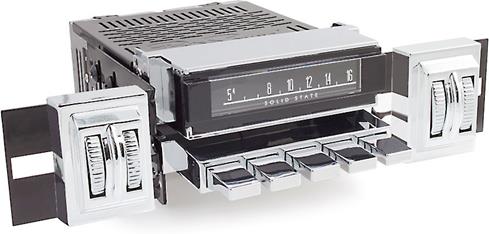 This version of RetroSound's Redondo RT digital media receiver for select Mopar vehicles includes thumb roller controls, just as the factory radio did.
Have a look at all of our custom car stereos.
Integrated backup cameras
Vehicle-specific backup cameras integrate into existing low-profile locations on your vehicle. Rydeen's FDH-F1CW wireless backup camera, for example, is built into a latch handle compatible with select Ford vehicles. It replaces the factory latch, and once you've connected it to a standalone dash monitor or a receiver's video display, it lets you see what's behind you as you back up.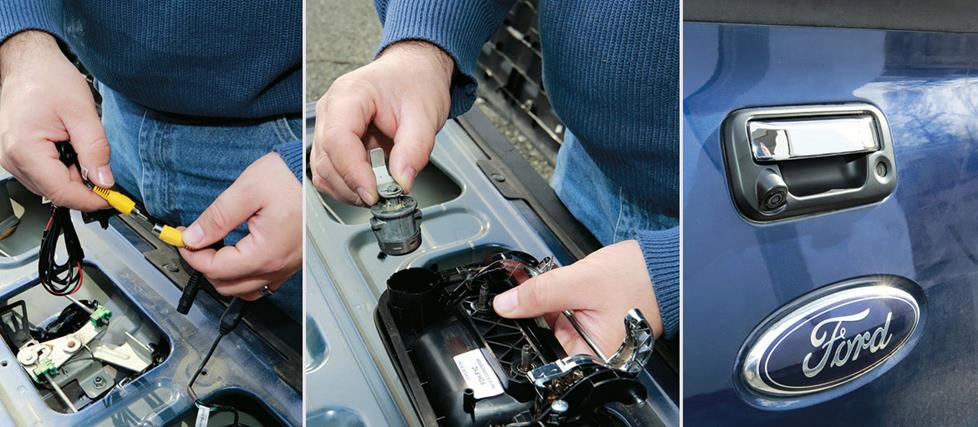 This Rydeen backup camera is made for the rear latch on specific Ford models, and it sends the video signal to the display wirelessly.
See all of our vehicle-specific backup cameras.
Get some bass without the bulk
Many of our customers want a little more low-end thump in their music, but not everybody has room for a bulky subwoofer box. Our vehicle-specific sub boxes work nicely in specific vehicles, which means they look and sound good. They're designed with the vehicle's interior in mind, so there's a cohesion between performance and appearance. Many come equipped with a sub or two, and others are unloaded, so you can pick the subs you want.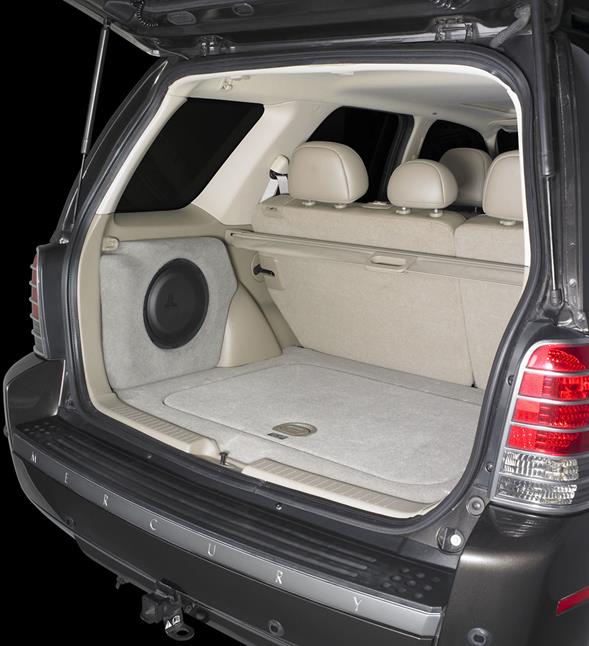 This JL Audio Stealthbox fits neatly into the rear cargo area of select Ford, Mazda, and Mercury vehicles. Paired with the right amplification, it'll also deliver solid bass for your music.
Check out our loaded custom sub boxes and unloaded custom boxes.
Quiet down with sound deadening material
Sometimes, it's not about the gear that makes the sound. It's about the gear that knocks out the unwanted sound, such as pesky vibrations in your vehicle and road noise. That's where sound deadening material made for your vehicle comes in really handy to make your stereo system sound even better. This material is cut to fit your specific vehicle, which cuts down on…well…cutting and installation time. So you can get on the road and start jamming to better sound faster.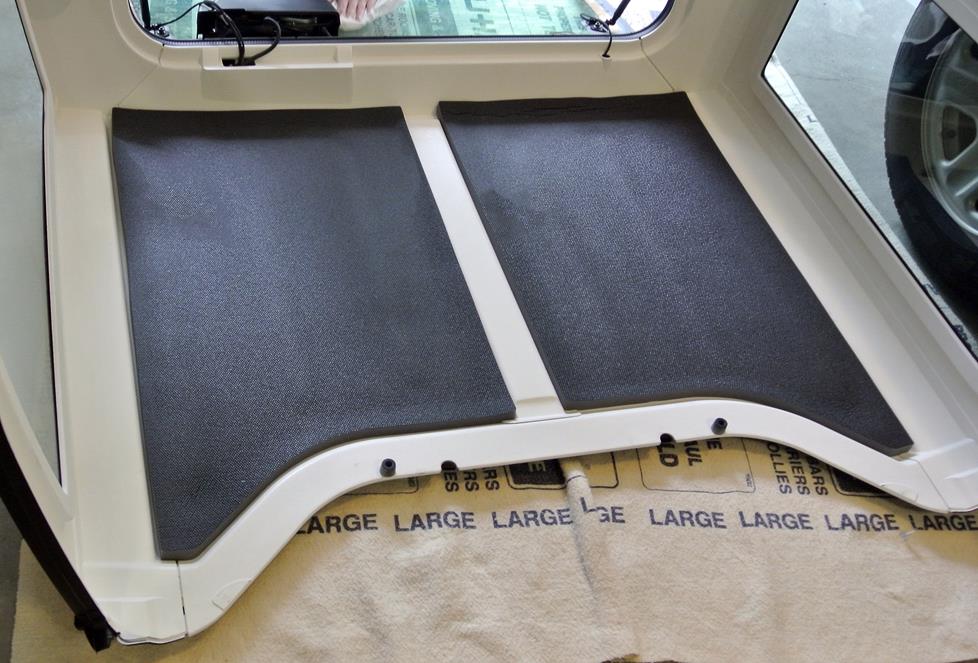 This Boom Matt headliner kit is made for the hard top on select Jeep Wranglers.
Explore our full selection of vehicle-specific sound deadening gear.
Let us help you upgrade
When you're ready to upgrade your ride with gear designed specifically for it, each of the above links provides several options for a variety of categories. To see what we have to fit in your specific vehicle, just use our vehicle selector to tell us what your drive. And if you have questions that need answers, feel free to contact our knowledgeable Advisors by phone, chat, or email. We'll get you rockin' right away.