In this article...
I break down the best podcasts about music, television, and movies. I also give you advice on the best ways to listen to podcasts.
Comment at the bottom of the article with your own podcast suggestions!
I've been listening to multiple podcasts every day for seven years now. That's why it is my pleasure to share some of the best ones available today. I'll focus on a few that stoke my passion for A/V gear and the great art I enjoy while using it.
I did a deep dive finding all the best podcasts about music, movies and television. I also got some helpful recommendations from the other writers here at Crutchfield.
To me, the "best" podcasts are entertaining, intimate and enlightening. These 10 podcasts show those characteristics on a weekly basis.
The best part? You can download all of them for free. After the picks, I'll give you a short list of the best podcast listening apps.
The best podcasts about music
Song Exploder
If I had to recommend just one podcast, it would be Song Exploder. In every episode, a musician focuses on one track at a time to explain how they built one of their songs piece by piece. Along the way, they tell the stories that inspired the song and its sound. Hearing the songs build from ideas to a fully-realized works of art changed the way I listen to music.
Composer Hrishikesh Hirway created and hosted the podcast for 3 years. This coming season, Thao Nguyen of Thao and the Get Down Stay Down will take over.

My favorite episode: Fleetwood Mac — Go Your Own Way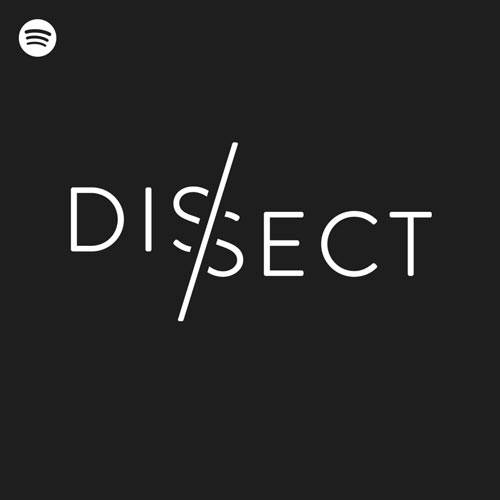 Dissect
Dissect does deep dives into albums. Episodes break down a single song from the album of that season. These breakdowns explore themes and feelings the artist is trying to convey with the song, and how they fit into the album as a whole.
So far the podcast has covered albums from Kendrick Lamar, Kanye West and Lauryn Hill. In a world bent on moving on, it is a treat to slow down and study every nuance of these modern musical geniuses.
It is hosted by Cole Cuchna, who spends hundreds of hours with each album. His passion and research are perfect matches for the medium. I was a fan of the albums before discovering this podcast, but Cuchna gave me a much deeper appreciation of them.

My favorite episode: good kid, m.A.A.d. city' by Kendrick Lamar
---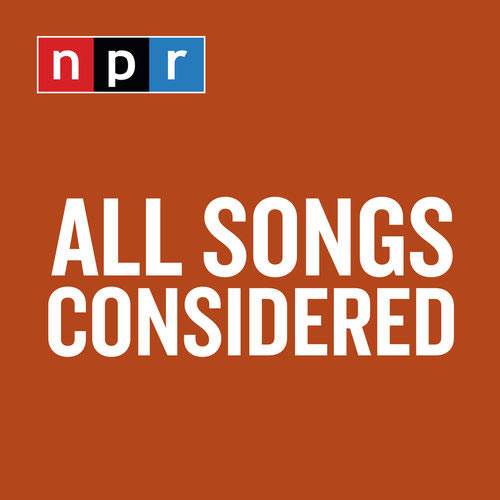 All Songs Considered
Every week, hosts Bob Boilen and Robin Hilton play and discuss new songs and emerging artists. They also have musicians in for interviews on their recent and upcoming projects. I gave All Songs Considered the edge over other music roundup podcasts because it has the production quality and friendly disposition that NPR is known for.
My favorite thing about this podcast is the contagious excitement Bob and Robin share for the music. I come away from the episodes with new music for my playlists I otherwise never would have heard.

My favorite episode: The latest!
---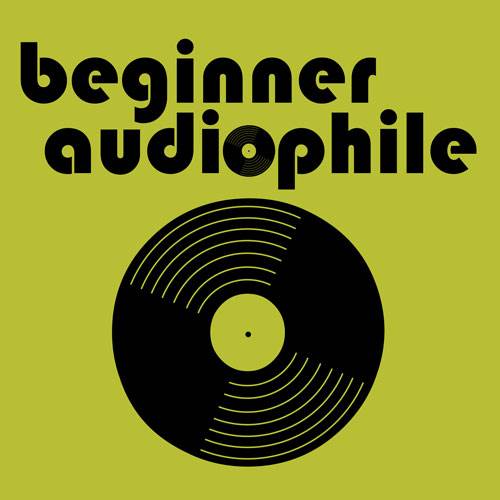 Beginner Audiophile
Michael O'Neal created Beginner Audiophile to help people find their way back to loving music. Remember, being an audiophile is not about having the most expensive equipment. Instead, it's about hearing the music as the artist envisioned when they recorded and mixed it.
Every week, O'Neal brings on a guest from the audio industry to discuss the gear that blossoming audiophiles need to get the best sound out of their library. I left every episode an expert in a new topic.
My favorite episode: Talking Roon with Dipin Sehdev from Roon Labs
Cocaine and Rhinestones
Do you want to hear about the time Ernest Tubb strapped a gun to his belt and went to hunt down Jim Denny?
What about how Shelby Singleton went from peddling a trunk full of records to founding one of Nashville most powerful record labels?
Country music's history is rife with drama, betrayal and perseverance. Cocaine and Rhinestones is host Tyler Mahan Coe's honest attempt to tell these stories.
I have never listened to too much country music, but Coe had me hooked from the first episode. It is exhaustively researched and unforgivably addicting.
My favorite episode: Breaking Down Merle Haggard's Okie from Muskogee
The best podcasts about movies and television
The Treatment
The Treatment is a laid-back 30-minute window into the minds of the movers and shakers of Hollywood. Film critic Elvis Mitchell has been hosting the radio show/podcast for 23 years now. At this point, he has mastered the art of conversation.
Although he interviews big name masters like Judd Apatow and Christopher Nolan, Mitchell is the reason I keep coming back. He is sharp but good-natured. You can tell he is passionate about the subjects he interviews and their work. This podcast is one of the most authentic windows into the creative process for major studio releases.
My favorite episode: Spike Lee – BlacKkKlansman
---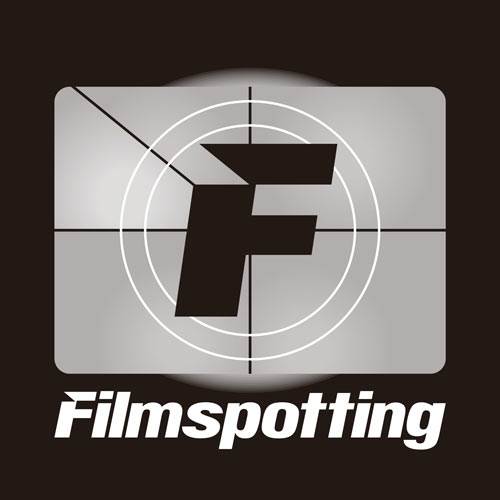 Filmspotting
"My favorite part of doing Filmspotting for the past 14 years is the connection with our listeners." Host Adam Kempenaar tells me. "Whether via email, social media or at meetups and live shows, we're engaged in a constant dialogue about movies with a large group of incredibly smart, thoughtful people. Their feedback and insights make the show better — and us better critics."
This is one of the best parts of podcasting, the access and interactivity most hosts provide. Especially when it's about a subject as fun to discuss as movies. And as far as film discussion goes, it doesn't get much better than Filmspotting.
The podcast is recorded at WBEZ Chicago, which gives it exceptional production value. Every week, Adam Kempenaar and Josh Larsen review recently released films, play games, give awards, and curate a Top 5 list. It is common for them to bring on critics, actors, and directors to bolster the conversation.
Adam and Josh have great chemistry, but the real gem of this podcast is the Top 5 lists. These dig into nuanced discussion perfect for podcasting. For example the Top 5 Uses of Color, Top 5 Superhero Costumes, and Top 5 Tom Cruise Performances.
My favorite episode: Scenes of the Year – 2018
---
How Did This Get Made?
Have you ever seen a movie that is so bad, so confounding, it begs the question – How did this get made? Comedy stars Paul Scheer, Jason Mantzoukas, and June Diane Raphael invite a guest to watch and discuss one every week. The results have reduced me to tears several times over the past five years.
If you are unfamiliar with Paul, Jason and June's work, it's easy to get hooked through the top-tier guests. Conan O'Brien, Seth Rogen, Daniel Radcliffe, Anna Faris and Sarah Silverman are just some of the names to swing by in the 200+ episodes it has been running.
My favorite episode: Street Fighter with John Gemberling
Bonus - your favorite TV show (probably) has a podcast
To be frank, there really aren't too many high quality podcasts recapping television. This is perhaps due to the insane number of shows everyone has to keep up with. However, a popular podcast format is to recap and discuss one show episode by episode.
Podcasts using this format include The Gilmore Guys, Buffering the Vampire Slayer, The West Wing Weekly, Friends Like These: The F.R.I.E.N.D.S podcast, Binge Mode: Game of Thrones, etc. Type your favorite show into your chosen podcast app and see what comes up!
Best ways to listen to podcasts
The good news about podcasts is you already have everything you need to start listening. Namely, a smart phone, and some headphones, if you plan to listen in public.
The best way to consume podcasts is through a subscriber app on your phone. Using one of these, you subscribe to podcasts feeds or download individual episodes. When you connect to Wi-Fi, your subscriptions will download to your phone automatically.
You can always subscribe to an RSS feed on your desktop, but that will limit your mobility. In my opinion, the best part of podcasts is being able to listen to them on the move. Your commute, errands and chores turn into moments of joy and discovery.
Apple Podcasts
If you have an iPhone, this purple square app is already installed on your phone. It gives you all the basics you need in a podcasting app. Browse the top lists and search podcasts by name. When you find one you like, hit subscribe and the show will update on your feed every time there is a new episode. Simple and gets the job done.
Spotify
For android users, I recommend Spotify. This is also a no-brainer if you have a premium Spotify subscription as it will put your music and podcasts all in one place.
Spotify has a user-friendly interface and straight forward discovery options. Use the "15 seconds forward" button to skip ads.
Pocket Casts
If you are looking to get a little extra out of your podcast app, both iOS and Android are compatible with Pocket Casts. Pocket Casts looks prettier than the previous apps mentioned, and has a couple added features.
The discovery and episode search feature is a standout. In my opinion, Apple Podcasts and Spotify don't always have the most fluid experience when you are looking for new content. Pocket Casts improves on this, for a one-time payment of $4. That's a reasonable deal, considering the thousands of hours of free content you will be consuming.
What are your favorite podcasts?
Like all media, podcasts are better when you can share your fandom. What are your favorite podcasts? Comment below or shout out your own.