Wes Kennedy's 1994 Honda Civic EX
When Wes Kennedy brought home his 1994 Honda Civic EX, he knew he had a hot ride on his hands, even if he was still too young to drive it. Unfortunately, however, the same couldn't be said for the sound system. The Honda's factory receiver had been stolen, the blown front speakers belched weak, flabby bass, and he couldn't even listen to the radio. It was time for an overhaul.
Wes decided to attack the problem head-on, installing an aftermarket receiver in the empty dash slot. The Aiwa CDC-X517M that he chose added a high-powered internal amplifier to his system, and gave him the CD-R/CD-RW capability that he was looking for to play his CD mixes. He also went ahead and installed an Xtreme Sounds 6-disc CD changer in the trunk to put hours of music at his fingertips.
The speakers were next to go. The blown 5-1/4"s in the door were replaced promptly with a pair of Pioneer TS-G70M 6-1/2"s — they provide richer sound and fit nicely under the factory grilles for a clean installation. In the rear, the previous owner had swapped out the factory 5-1/4"s in favor of 6"x9"s, so all Wes had to do was enlarge the cutouts to accommodate his deep Sony Xplod 6"x9"s. For now, he's using the Sonys for bass reproduction until he can get some subwoofers installed, but he does admit being impressed with the imaging as is. As for the factory tweeters, Wes likes how they sound with his new setup, so he's left them in place.
Nice work, Wes, and thanks for letting us take a look!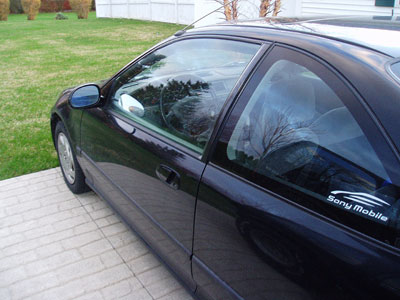 Wes Kennedy's 1994 Honda Civic EX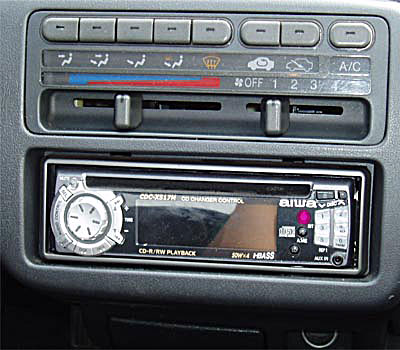 The dark interior of the Civic blends well with the Aiwa CD receiver that he chose for the installation. And, with his 6-disc CD changer hidden in the trunk, he's able to choose from and control an impressive amount of music right from the driver's seat.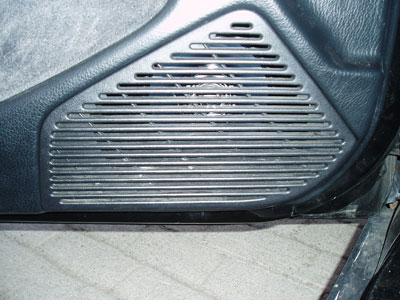 By hiding his front and rear speakers behind the existing grilles, Wes was able to retain a clean, factory-installed look.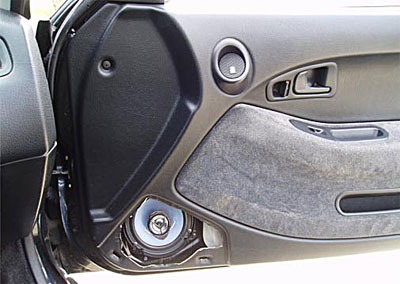 Installing these 6-1/2" Pioneers in place of the factory 5-1/4"s gave Wes an impressive performance boost, but he had to redrill the mounting holes to fit in the existing locations.