Items installed:
4-5x7 Memphis PR-57 mounted in the stock locations. Front doors & rear side walls.
4-10" Memphis M1104D dual voice coil subs mounted down-firing in a custom vented enclosure behind the front seats.
2-5" & 2-1" Memphis PRC-S5 component speakers mounted in 2 Q-logic custom kick panels on the front floor boards.
1-2,800 watt Memphis MoJo amp MC-2000D mounted on a custom amp rack in the center on top of the subwoofer enclosure.
2-100 watt x 2 Memphis PR200.2 mounted on a custom amp rack one on each side of the MoJo.
1- Kinetick KHC600 gell cell battery mounted in the rear sidewall behind driver and beside the custom enclosure.
Double 00 ga wire feeds 1-200 amp relay/solonoid @2-200 amp circuit breakers and the battery.
3 sets of Stinger SHX17 RCA wires supply the sound to the amps.
16- 2" Red LED pods light under the dash, inside the sub enclosure, & accent the amps on top.
Installation Description
The entire installation was done by a local audio shop where I live. I designed the layouts for the lighting and the enclosure design. I also wanted all components matched. I ended up losing the use of the rear jump seats to make room to house some of the equipment. End result is very clean looking install with maximum use of the small space provided.
Q&A Section
Why did you decide to upgrade your A/V system?
I wanted something different and something very loud.
What's the first thing you show people about your installation?
I show the interior trim first, but quickly move to the sub enclosure and amp rack.
Why did you choose these products?
I chose Alpine for the reliability and features, and I chose Memphis for price and sound it offers.
What was the most difficult part of the installation?
The hardest part was trying to fit so much stuff in the extended cab of a little Ford Ranger.
What plans, if any, do you have for future upgrades?
I will be adding an 11" Alpine LCD flip screen with a 7" Alpine in-dash LCD DVD/CD Headunit and an Xbox 360.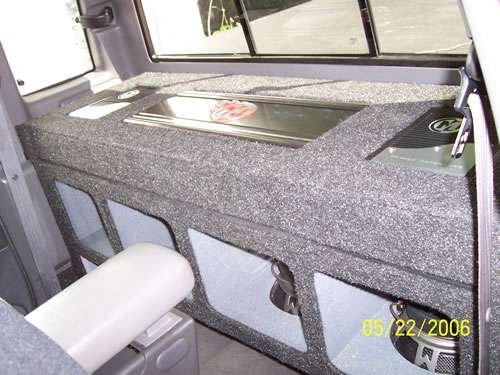 The amps and the subs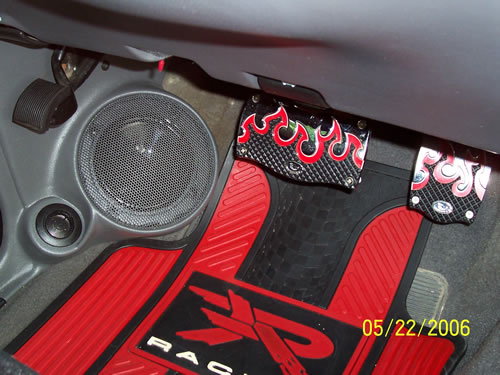 Driver side kick panel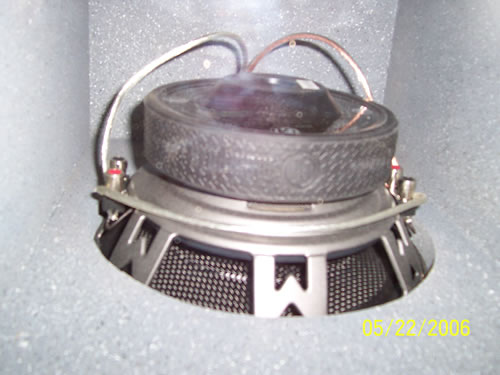 One of the subs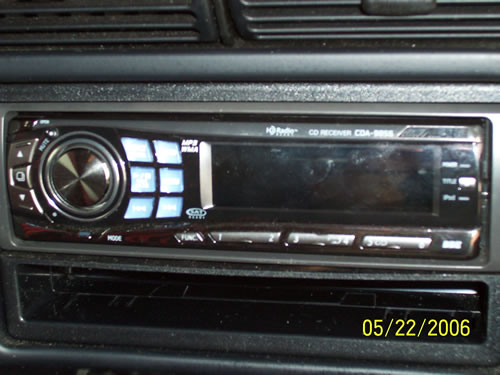 The headunit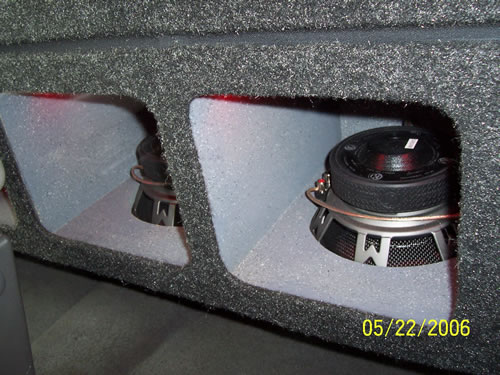 A little bit of the lights
*Author info goes here*