I have long been a fan of all things Garmin, the Forerunner, the Edge, navigation products, the Cycling Team, you get the idea.
I've been using my trusty Garmin 205 for over five years. It's been with me through heat, rain, snow, long distances, short distances, and even a few tumbles (I'm not very graceful).
Whenever Garmin introduces new models of Forerunners, I always check out the new features and design. The only complaints I had with the 205 was the size, time for the GPS to sync, and the lack of Bluetooth® connectivity.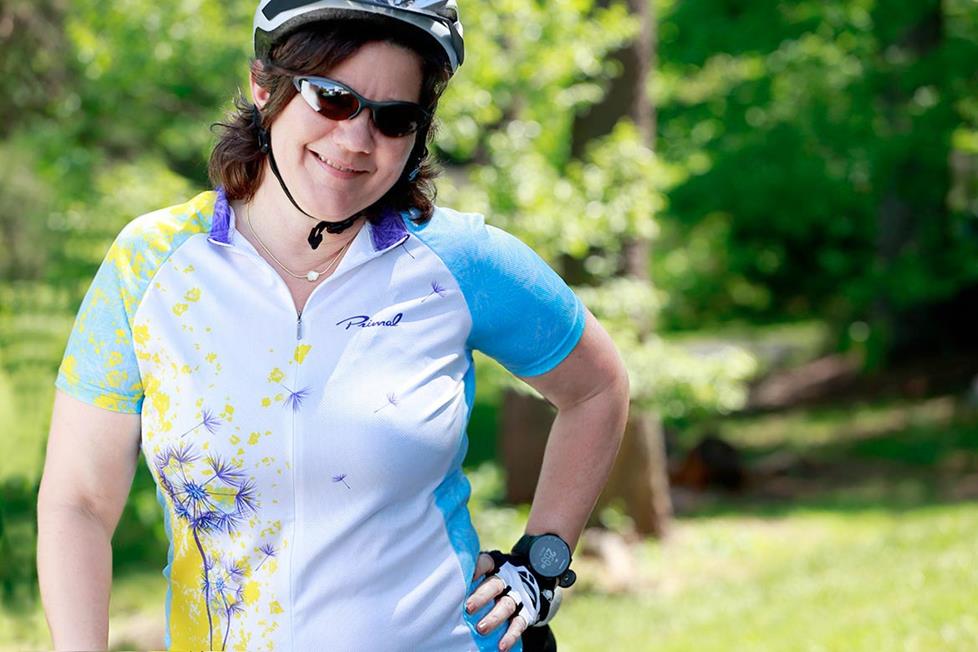 Love is sweeter the second time around
When I was handed the Forerunner 235 to try out, the first thing I noticed was the size – smaller and lighter. I thought it was still a bit large for everyday wear and I would I only really wear it while running. More on that later. It's available in several different colors, but the one our buyer loaned me is black (that's probably the one I'd choose if I bought it for myself, anyway).
I quickly charged the battery using the included clip and USB cable and downloaded the free GarminConnect™ app on my Android phone. I already had an account, so after the download, I just logged in and paired the phone with the 235.
And then I fell in love. The Forerunner 235 has a list of features that are so easy to use:
A built-in heartrate monitor, so you don't have to wear those annoying chest straps
A step counter – helpful in getting you to your recommended 10,000 steps per day
Indoor and outdoor running modes
Bike mode
VO2 max estimates
Sleep mode to help you analyze your sleep patterns

The Forerunner 235 on a run
When I went out for a run, the first thing I noticed was the ease of getting to Run Mode. Two clicks on a button, and I was there. And then I saw how fast it connects to the satellites. Gone are the days of standing around, waiting to connect.
The pace and distance tracking seemed accurate. I also kept an eye on the heart rate monitor. I had not used one before, so this was a nice addition to my training. While scrolling through the menu, I also noticed that I was connected to my phone, and could see the current temperature and weather, as well as upcoming meetings on my calendar.
When I finished the run, I hit one button. The display gave me the option to resume my run or save the data. I opted to save and then checked my phone, which I had left in the car. The run data uploaded very quickly via Bluetooth to Garmin Connect, and then synced to both Strava® and MapMyRun® apps. I could use either of the apps to analyze my run. I took a quick look at the Forerunner to see my time, distance, average speed, time per mile, and more. It was very easy to find on the menu.
I was also pretty happy to see that I had done my 10,000 steps for the day in one run. That gave me the idea to see how many steps I took on a typical work day, both with and without a morning run. I was plenty surprised to see that I don't walk as much as I thought I did. This data inspired me to email less, and walk to have conversations more.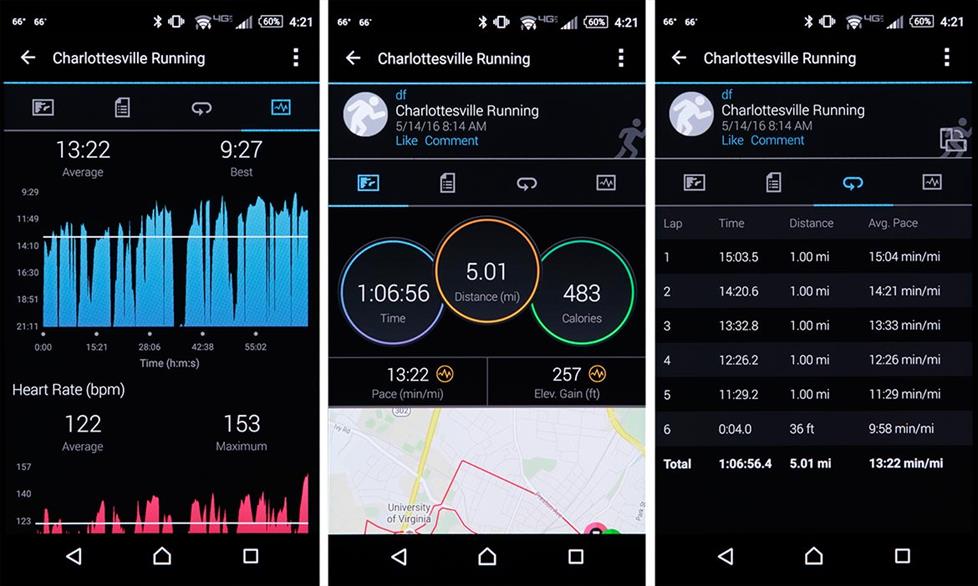 Taking the Forerunner 235 for a bike ride
The weather warmed and I finally had a chance to test the Garmin on my bike. Again, it was super easy to get to Bike Mode, and a quick click to start the timer. On my phone, I would need to open an app, hit start, put the phone in a waterproof case, and take off. The Forerunner was so much easier.
When the ride was done, I compared notes. Again, it was two clicks to stop and save the data, superfast syncing, and quick data transfer. The Forerunner seemed to think my peak speed was downright fearless, whereas the app had me at 7 mph slower. That was the only real discrepancy. By the way, I used the Forerunner data for my humblebrag. "Yeah, I hit 47 mph going down Buck Mountain, but only 4.7 coming back up."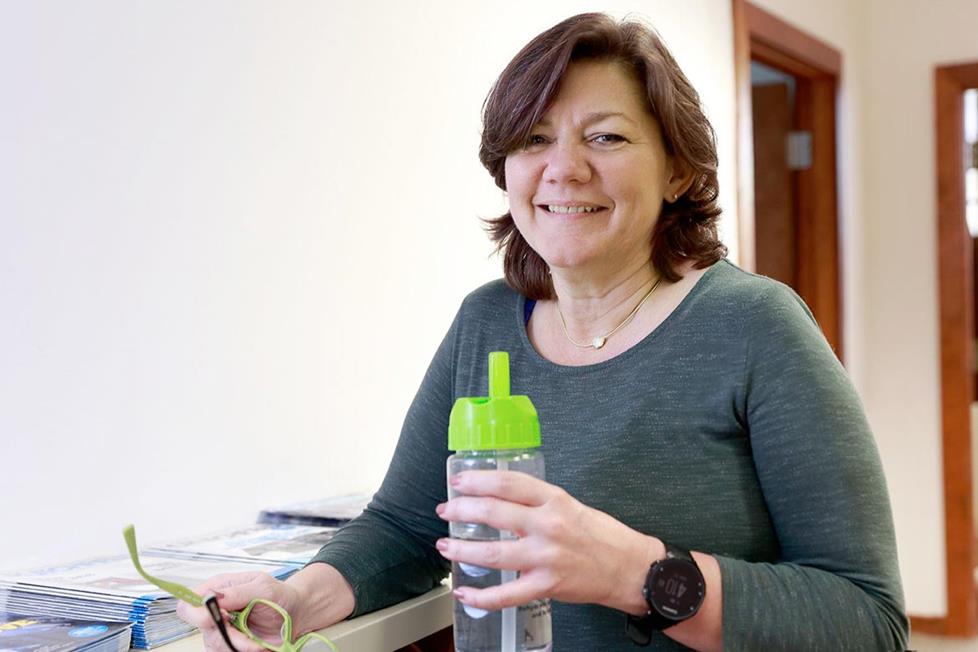 Bottom line – the Forerunner 235 is a great fitness companion
As for wearing it for more than fitness, I find myself wearing it all the time. I check my sleep patterns, steps, resting heartrate, as well as bike and run data. It is kind of ginormous on my wrist, but that's just me.
Pros:
Easy to read display
Fast sync to satellite
Quick 2-button start, and stop/save
Detailed training data
Easy setup and use
Modes for indoor running, outdoor running, biking, and 'other'
Syncs to Garmin Connect and other fitness apps
Quick download time
Fast battery charging
Long use time on a charge
Size – much smaller and lighter than my 205
Cons
Size as an everyday watch – it's a little big for my small wrist
It looks like Garmin has taken everything they did right with the previous models, and then improved on it. I think I love my new Forerunner 235 as much as my trusted training partner, the 205. Crutchfield will have to bill me because I'm not giving my new Forerunner back!