About the Clarion DUZ385SAT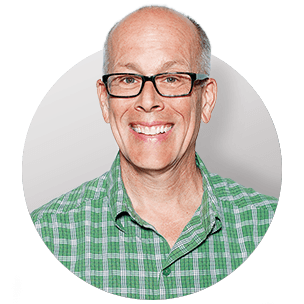 If your car has a double-sized dash opening, why settle for filling it in with a regular-sized receiver and a mounting kit? Take advantage of your wide open spaces and install Clarion's DUZ385SAT CD receiver — a great-looking car stereo that delivers strong performance and a wide range of entertainment options.
If your car has a double-sized dash opening, why settle for filling it in with a regular-sized receiver and a mounting kit? Take advantage of your wide open spaces and install Clarion's DUZ385SAT CD receiver — a great-looking car stereo that delivers strong performance and a wide range of entertainment options.
The DUZ385SAT's built-in amp belts out your favorite tracks with plenty of punch, playing regular store-bought CDs as well as those you've loaded with MP3, WMA, or AAC files. Clarion's Z-Enhancer EQ provides tone-shaping options so you can customize the sound for your vehicle. Song titles and system information stand out in clear detail on the bright 2-line display.
Expand your musical options with the USB input — perfect for connecting thumbdrives, hard-disk drives, or your iPod®. Clarion builds iPod controls into the DUZ385SAT, so you won't need an additional adapter to control it from the receiver. You'll also find a front-panel auxiliary input, as well as provisions for adding satellite radio or a CD changer.
Note: If you're going to use your iPod with this receiver, be sure to check "Details" for specific iPod model compatibility with this receiver or its optional iPod adapter.
READ LESS
Product highlights:
General features:
double-size CD receiver with built-in amplifier (20 watts RMS CEA-2006/50 peak x 4 channels)
plays CDs, CD-Rs, and CD-RWs (including discs loaded with MP3, WMA, and AAC files)
2-line dot matrix display
optional remote control
Audio features:
Z-enhancer EQ with five preset tone settings and 2-band parametric equalizer
Magna Bass EX bass boost
Expandability:
built-in iPod control — no adapter necessary
compatible with optional satellite radio, CD changer, Bluetooth adapter
inputs: USB input on rear cable (for Windows Media devices, USB storage devices, and iPod)
outputs: 4-channel preamp outputs (front, rear)
compatible with most factory steering wheel audio controls (adapter required)
Other info:
warranty: 1 year
MFR # DUZ385SAT
What's in the box:
Clarion DUZ385SAT owner's manual
Double-DIN AM/FM/CD receiver
Trim ring
Wiring harness (with in-line 15A fuse on constant power wire)
8 Counter-sunk phillips-head screws
8 Hex-head bolts with a flat-washer attached to each one
8 Plastic rings
8 Self-adhesive gaskets
Owner's Manual (English/French/Spanish)
Installation/Wire Connection Guide (English/French/Spanish)
Warranty sheet
Customer reviews for Clarion DUZ385SAT
Loading...
Loading reviews...
Average review:
4.5 out of 5 stars
Thanks for submitting your review
Most reviews are processed and published within 5 business days. You will receive a confirmation email once your review has been published.
Customer photos
This review was collected as part of a promotion
More details on the Clarion DUZ385SAT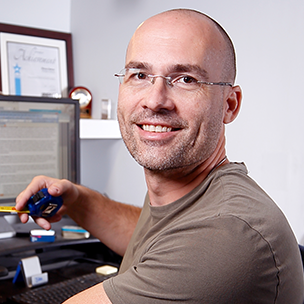 Researched by Crutchfield's

Stacey B.
Product Research
Display Features
Audio Section
CD Playback
AM/FM Tuner
External Device Connection
Remote Control
Display Features
2-DIN Chassis: The Clarion DUZ385SAT has a 2-DIN chassis (also known as "Double DIN" or size DD), and will fit in many vehicles with a large dash opening. The Double-Din head unit features an AM/FM tuner, CD player, Changer controls, Satellite Radio input, a rear-panel USB port and a front panel AUX input along two sets of 2V preamp outputs. The unit can be ISO-mounted using your vehicle's factory brackets and the unit's supplied hardware. As always, please check the Crutchfield Vehicle Selector to verify fit with your vehicle.
Digital LCD Display: The high visibility, 2-line LCD display, with black background and white characters, on the DUZ385SAT allows numbers and characters to be displayed clearly in all lighting conditions. You can adjust the display contrast to match the angle of installation of this unit between 1 to 16.
Illumination Dimmer: The receiver's display automatically dims to a preset brightness when the vehicle's headlights are turned on. The wiring harness includes an orange/white lead that should be connected to the vehicle's parking light circuit in order for the dimmer feature to operate.
Screen Saver: This unit is provided with a Screen Saver function which allows you to show various kinds of patterns and characters in the operation status indication area of the display in a random order. You can turn this function on or off. If the button operation is performed with the screen saver function on, the operation display corresponding to the button operation is shown for about 30 seconds and the display returns to the screen saver display.
Message Information: A message up to 30 characters long can be stored in memory and displayed as a type of screen saver.
Anti-Theft System: Since the DUZ385SAT does not have detachable face, this unit features Clarion's Anti-Theft System (CATS). CATS allows you to create a 4-digit code that must be entered to operate the unit if it is ever disconnected from your vehicle's battery.
Audio Section
Two 2-Volt Preamp Outputs: The DUZ385SAT is equipped with a pair of 2-volt front and rear preamp outputs. You can fade between the front and rear preamp outputs. The rear preamp output is not switchable to a subwoofer output.
Z-Enhancer Plus: Z-Enhancer Plus features five equalization selections (B-Boost, Impact, Exite, Z+Flat and Custom). Along with 2 bands of parametric equalization, the Z-Enhancer Plus circuitry enables sound adjustments with more flexibility than the basic Bass and Treble tone controls.
B-Boost: Bass is emphasized from -3 to +3.
Impact: Bass and treble are emphasized from -3 to +3.
Excite: Bass, treble and midrange are emphasized from -3 to +3.
Z+Flat: Bass and treble settings are set to flat.
Custom: Adjusts the bass and treble independently from -7 to +7. You can set the effected bass frequency to 60, 80, 100, or 200 Hz and the Q-factor to 1, 1.25, 1.5 or 2.0. The effected treble frequency can be set to 10k, 12.5k, 15k, or 17.5k.
Magna Bass EX (Extend): The Magna Bass Extend feature does not adjust the low frequencies like the normal sound adjustment function, but emphasizes the deep bass frequencies to provide you with a dynamic sound. The Magna Bass EX circuit boosts bass at 50Hz. This creates a rich, deep, defined bass rather than the muddy, booming bass of a standard loudness control. The Magna Bass EX boost levels are dependent on the system volume, which results in balanced system response and dynamic bass reproduction
CD Playback
MP3/WMA Playback: The unit can play MP3 and WMA files recorded onto CD-R and CD-RW discs using ISO9660 Level 1 or 2, Joliet, or Romeo formats. The player can recognize up to 8 hierarchical levels, 255 files per folder and 510 total files. Bit rates for MP3 are 8-320 kbps, plus VBR (Variable Bit Rates). Bit rates for WMA are 8-320 kbps. This unit is compatible with, and will display MP3 and WMA ID3 tags up to 64 characters.
AAC Playback: This unit will also playback AAC files recorded onto CD-R and CD-RW discs with a bit-rate of 8-320 kbps or a variable bit-rate. AAC files composed with the following conditions can be played: AAC files encoded with iTunes, iTunes Ver. 7.0 or earlier, and File extension .m4a (.M4A). The player can recognize up to 8 hierarchical levels, 255 files per folder, and 510 folders (130,560 total songs). The headunit will also support folder name and file names up to 64 characters.
Note: Tracks purchased at an iTune Music store, and copyright-protected files cannot be played.
Title Entry: Titles up to 10 characters long can be stored in memory and displayed for CD, CD changer, Radio stations and TV stations. The number of titles that can be entered for each mode are as follows - 50 disc titles for CD Mode, 20 station titles for TV mode, 30 station titles for Radio Mode, and 100 disc titles for Changer mode.
Disc-In-Play-Function: This feature allows you to turn the power to the unit "on" and start playing the disc automatically when the disc is inserted even if the unit is not powered up, as long as the ignition key is turned to the "on" or "acc" position.
Top Function: The Top Function resets the CD player to the first track of a CD-audio disc. In the case of an MP3/WMA/AAC disc, the first track of a folder being played will be reset.
Scan Play: This function allows you to locate and play the first 10 seconds of all the tracks recorded on a CD or the first 10 seconds of the first track of all the folders on an MP3/WMA disc.
Last Position Memory: If you turn off the unit while a disc is playing, it will resume playback at the stopping point when it is turned on again.
Auto Reload: When a CD is ejected and left sticking out of the CD slot for 15 seconds, the unit automatically reloads the CD to protect if from damage.
Mounting: For proper CD playback you must install the unit within 30-degrees of horizontal.
Note: When ISO-DIN mounting, you will need to use your vehicle radio's original factory ISO screws.
AM/FM Tuner
AM/FM Tuner: The clarion in-dash headunit features a built-in AM/FM tuner with 18 FM station presets and 6 AM station preset.
Instant Station Recall (ISR): You can store one radio station in Instant Station Recall (ISR) memory and recall it from any mode (except Power Off). Once the ISR station has been recalled, you cannot tune to another station without first disengaging the ISR function. You can, however, switch to another source.
External Device Connection
Auxiliary Input: The DUZ385SAT feature a front panel 3.5mm auxiliary input so you connect your external portable audio player or portable satellite radio receiver to this headunit. You can adjust the Auxiliary input sensitivity level from Low, Mid, to High to match the volume output of your connected external audio device.
USB Port: The headunit features a rear panel USB port on a 42" pigtail that allows you to connect and play USB Mass Storage devices loaded with MP3 and WMA files. This unit is compatible with USB 1.1/2.0 with maximum data transfer rates of 12mbps. The USB port can be used with USB memory media carrying up to 130,560 songs. MP3, WMA, and AAC files with a bit rate of 8-320 kbps are supported, while titles up to 64 characters can be displayed in USB mode. This unit also supports USB Digital Media Steaming which allows you to play music files transmitted using Media Transfer Protocol (MTP) and supports the playback of WMDRM 10 files. The DUZ385SAT offers the following playback operation of your USB Mass Storage device - Play, Pause, Track selection, Fast-forward/backward, Scan play, Repeat play, Random play and Folder selection.
iPod Direct: The Clarion DUZ385SAT allows you to connect a compatible iPod to the headunit's rear-panel USB port using your iPod's USB/Dock cable for audio playback, control, and charging of your iPod. This unit also supports the display of title information transmitted from your iPod. The DUZ385SAT offers two iPod playback modes - Play Mode and iPod Menu Mode. During Play Mode you can control the following playback functions of your iPod: Skip Tracks, Fast-forward/backward, Pause, Repeat, Random and Cancel.The iPod Menu Mode allows you to select music for playback from your iPod by category (Playlist, Artist, Album, Song, Genre, or Composer). You can select between categories by using the headunit's numbered preset buttons 1-6. Once you have selected a category, you can search through the tracks in that particular category. The Clarion CDUZ385SAT is "Made for iPod/iPhone" compatible and supports the following iPod/iPhone model features (as of Dec. 2009):
iPod/iPhone Model
Generation
Media Type
Control
Display
Charge
Audio
Video
Unit
iPod
Song/Artist
Track
dock-connector (3 gen)
3rd
N
N
N
N
N
N
N
click-wheel/color-display (4 gen)
4th
N
N
N
N
N
N
N
mini
1st
N
N
N
N
N
N
N
2nd
N
N
N
N
N
N
N
video (5 gen)
5th
Y
N
Y
N
Y
Y
Y
classic
80GB
Y
N
Y
N
Y
Y
Y
120GB
Y
N
Y
N
Y
Y
Y
160GB
Y
N
Y
N
Y
Y
Y
nano
1st
Y
N
Y
N
Y
Y
Y
2nd
Y
N
Y
N
Y
Y
Y
3rd
Y
N
Y
N
Y
Y
Y
4th
Y
N
Y
N
Y
Y
Y
5th
Y
N
Y
N
Y
Y
Y
touch
1st
Y
N
Y
N
Y
Y
Y
2nd
Y
N
Y
N
Y
Y
Y
3rd
Y
N
Y
N
Y
Y
Y
iPhone
2G
Y
N
Y
N
Y
Y
Y
3G
Y
N
Y
N
Y
Y
Y
3GS
Y
N
Y
N
Y
Y
Y
Note: The iPhone will only function in airplane mode when connected to this unit, which means it will disable the mobile phone function of your iPhone, limiting it to only operate as an MP3 device. Apple firmware updates may change functionality results.
Bluetooth Ready: The DUZ385SAT is compatible with Clarion's BLT370 Bluetooth system (020BLT370, sold separately) via its front panel 3.5mm stereo minijack inputs. The BLT370 gives you hands-free communication from your compatible Bluetooth cellular phone and wireless streaming audio from any Bluetooth compatible portable audio device. The DUZ385SAT can be set to automatically mute any music audio to your vehicle's speakers so you can listen to your telephone call using your car speakers.
Satellite Radio Ready: There are several options for connecting an optional XM or SIRIUS Satellite Radio receiver to this receiver:
XM Satellite Radio: The Clarion DUZ385SAT features a direct XM port for connecting and controlling the optional XM Radio Mini-Tuner. There are two options for purchasing the parts needed to add XM Radio:

CNP2000UC: The CNP2000UC package (220CNP20UC, sold separately) includes all the necessary parts; the included Mini-Tuner, Mini-Tuner dock, and car antenna are used, the included protocol interface is not used, therefore no firmware download is required.
XM Tuner Pack + Antenna: The XM Tuner Pack (700XMTUNPK, originally designed for home use) includes most of the necessary parts; the included Mini-Tuner and Mini-Tuner dock are used, but the included home antenna is not used. A car antenna must be added to the tuner pack (209XMICRO2 or 250XMICRO, sold separately) to complete the installation.

SIRIUS Satellite Radio: To receive SIRIUS Satellite Radio, you can connect the optional SC-C1 SIRIUS Connect Universal Vehicle Tuner and the Clarion CLA-SC1 Ce-NET SIRIUS Satellite Radio interface (700SIRCLAR, sold separately).
Auxiliary Input: A portable satellite radio receiver, such as the Delphi SkyFi3 or SIRIUS Sportster, can be connected to the head unit via an auxiliary input.

Note: A subscription is also required to receive satellite radio programming from SIRIUS or XM.
CeNET CD Changer Controls: This unit is equipped with a CeNET control connector and can control up to a total of two CeNET changers (CD and/or MD). Two changer control requires a Y-adapter (020CCA519, sold separately). The following operations are the same as for built-in CD mode: Pause, Track Selection, Fast-forward/Fast-backward, Scan Play, Repeat Play, and Random Play.
Remote Control
OEM Remote Ready: The unit also features an OEM steering wheel remote control input on the rear of the unit to allow you to keep your vehicle's radio steering wheel remote controls and/or rear seat radio controls when used with the optional SWI-JACK interface adapter (127SWIJACK, sold separately). The SWI-JACK is compatible with over 95% of the vehicles made from 1986 to the present. Compatible vehicles include many Acura, Audi, BMW, Buick, Cadillac, Chevrolet, Chrysler, Dodge, Ford, GMC, Harley Davidson, Honda, Hummer, Hyundai, Infiniti, Isuzu, Jaguar, Jeep, Kia, Land Rover, Lexus, Lincoln, Mazda, Mercury, Mini, Mitsubishi, Nissan, Oldsmobile, Plymouth, Pontiac, Saab, Saturn, Scion, Suzuki, Toyota, and Volkswagen vehicles. Please consult "Outfit My Car" to see if your vehicle is compatible.
Loading...
Loading accessories...
Loading...
Loading articles...