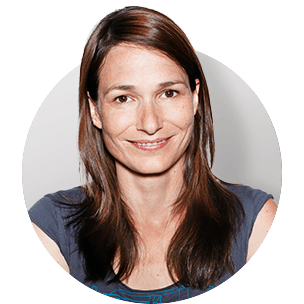 Fresh home theater thrills
The Yamaha RX-V581 works seamlessly with the latest Ultra HD TVs and Blu-ray players, with support for 4K on each HDMI connection, along with cutting-edge HDR (High Dynamic Range) technology. This powerful receiver supports
Dolby Atmos
and DTS:X, so you can enjoy immersive surround sound to complement the stunning video quality. Music aficionados will appreciate convenient playback of several different high-resolution audio formats through the front-panel USB port or a networked computer.

Yamaha's AV Setup Guide for iOS® and Android™ tablets walks you through each step of the connection process.

Yamaha's AV Controller app for Apple and Android™ turns your mobile device into a Wi-Fi remote with an intuitive interface.

MusicCast puts whole home audio at your fingertips.
Fresh home theater thrills
The Yamaha RX-V581 works seamlessly with the latest Ultra HD TVs and Blu-ray players, with support for 4K on each HDMI connection, along with cutting-edge HDR (High Dynamic Range) technology. This powerful receiver supports Dolby Atmos and DTS:X, so you can enjoy immersive surround sound to complement the stunning video quality. Music aficionados will appreciate convenient playback of several different high-resolution audio formats through the front-panel USB port or a networked computer.
More music choices
The RX-V581 has Wi-Fi, Bluetooth, and Apple AirPlay all built in, so you have loads of options for wireless music streaming. Get music from around the world with vTuner Internet radio. There's built-in support for Pandora® and Spotify® Connect, so you can play and control your custom content directly through the receiver.
Music in different rooms
The RX-V581 has outputs for seven speakers, but if you prefer a 5-channel system in your main room, you can use the rear surround channels to bi-amp your front speakers for enhanced clarity, or reassign them to get stereo sound in a separate room. The second zone's audio mirrors the source you have playing your living room, so you can enjoy your music as you move around the house.
MusicCast wireless freedom
MusicCast makes it easy to build a whole home wireless audio system with compatible Yamaha wireless speakers and sound bars. You'll have plenty of sources to choose from, including your personal digital music library, Internet radio, and popular streaming services. You can also play Bluetooth sources, sound from your TV, and even CDs and vinyl. MusicCast also supports high-resolution audio formats.
READ LESS
Highlights:
Power and Processing:
7-channel amplifier
80 watts per channel into 8 ohms (20-20,000 Hz) at 0.09% THD, with 2 channels driven
Dolby® and DTS® surround sound decoding

Dolby Atmos and DTS:X for more enveloping home theater sound
supports a 5.1.2 Atmos setup with multiple placement patterns for height channels

YPAO (Yamaha Parametric Room Acoustic Optimizer) for automatic speaker calibration and more precise surround sound (microphone included)
DSP modes add richness and depth to music and movie soundtracks

parameters can be customized using Yamaha's AV Controller app

Adaptive Dynamic Range Control limits the volume level on sound effects and commercials for more discreet late-night listening
Digital Music Options:
built-in Wi-Fi for listening to music from a networked PC, free Internet radio, and music services

Wireless Direct lets you stream music and control the player from a smartphone or tablet without a wireless home network
includes support for Pandora® Internet radio, and vTuner Internet radio
Spotify Connect lets you play Spotify's streaming music library through the receiver via your smartphone or tablet (requires Spotify app and a premium subscription)

built-in Bluetooth for wireless music streaming
Apple AirPlay for streaming music from an iPhone®, iPad®, iPod touch® or computer running iTunes®
MusicCast wirelessly connects compatible Yamaha components for whole home audio
plays high-resolution digital music files via USB storage device or a networked computer (up to 24-bit/192kHz resolution)
gapless playback of WAV, FLAC and ALAC files from USB thumb drives and networked computers
Audio Performance Features:
24-bit/192kHz Burr-Brown digital-to-analog converters for all channels
Extra Bass offers enhanced low-frequency response even with small speakers
Virtual Cinema Front simulates surround sound effects when five connected speakers are all placed in the front of the room
Ultra Low Jitter PLL circuitry reduces timing jitter from digital sources, for improved sound quality and imaging
Compressed Music Enhancer improves sound quality of MP3s and other digital music files
Connections:
HDMI version 2.0a audio/video switching: 4 in, 1 out

HDCP 2.2 technology ensures compatibility with 4K Ultra HD sources and TVs (all HDMI inputs and monitor output)
HDR-compatible for extended picture contrast and brightness with compatible 4K TVs and HDR-encoded content

composite video switching: 4 in, 1 out
digital audio inputs: 1 optical and 2 coaxial
3 pairs of stereo RCA inputs
front-panel USB port for audio playback from USB flash drives and portable music players
front-panel minijack (3.5mm) for connecting a smartphone or portable music player
preamp outputs for two powered subwoofers
no phono input — to connect a turntable you'll need to add a phono preamp
Ethernet port for network connection
outputs for 7 speakers: Front L/R, Center, Surround L/R, Surround Back L/R

Surround Back speaker outputs can also be used to bi-amp compatible front speakers or for Zone B speakers in a second room

1/4" headphone jack
General Features:
free Yamaha AV Controller app lets you use your Apple or Android device as a Wi-Fi remote
4K and 3D video pass-through
four SCENE presets for one-touch power-up, source selection and DSP recall
Audio Return Channel (ARC) function receives digital audio signals from a compatible HDTV's tuner or "smart" content via HDMI
HDMI standby pass-through allows HDMI switching without powering up receiver
AM/FM tuner
remote control
17-1/8"W x 6-3/8"H x 12-7/8"D (8-3/4"H with Wi-Fi antenna raised)
weight: 17.9 lbs.
warranty: 2 years
MFR # RX-V581BL
What's in the box:
7.2ch AV receiver
Wireless remote control (RAV534)
2 "AAA" batteries
YPAO microphone
WLAN/Bluetooth antenna (installed)
AM loop antenna
FM wire antenna
Owner's Manual CD-ROM
Easy Setup Guide
MusicCast Setup Guide
MusicCast brochure
Safety Brochure
Warranty information
On-line product registration information
"Yamaha Worldwide Representative Offices" note
Spotify Connect brochure
MusicCast brochure
License Information
Customer reviews for Yamaha RX-V581
Loading...
Loading reviews...
Average review:
4.5 out of 5 stars
Thanks for submitting your review
Most reviews are processed and published within 5 business days. You will receive a confirmation email once your review has been published.
Customer photos
This review was collected as part of a promotion
More details on the Yamaha RX-V581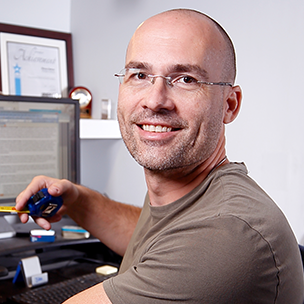 Researched by Crutchfield's

Stacey B.
Features & specs
The Yamaha RX-V581 replaces these items:
Product Research
Audio Section
Video Section
Network & Tuner Functions
AirPlay/Bluetooth/USB Integration
Remote + App Control
Convenience Features
Audio Section
Yamaha's Total Purity Concept: The Yamaha RX-V581 AV Receiver incorporates Yamaha's Total Purity Concept for the finest sound quality. The Total Purity Concept, which Yamaha has been cultivating for many years, encompasses high drive amp technology, high purity pre-amplification, anti-vibration technology, and independent pure power supplies. As a result, this AV receiver can provide high-quality sound for your movie & music soundtracks.
High Drive Amp Technology: A fully discrete power amplifier helps maximize sound and minimize distortion of the receiver. The Yamaha RX-V581 AV Receiver is equipped with a 7-channel amplifier rated at 80 watts (into 8-ohms, at 20-20kHz, with 0.09% THD, driving 2 channels) which provides high dynamic power with low-impedance drive capability.
High Purity Pre-Amplification: The Yamaha RX-V581 uses high quality, audio-grade Burr-Brown 192kHz/24-bit digital-to-analog converters for all channels to maximize sound quality. The AV receiver also utilizes low-jitter PLL circuitry to help optimize sound imaging. The result is a more dynamic sound with greater detail and less distortion.
Anti-Vibration Technology: The AV receiver's anti-vibration heatsinks suppress vibration from transistors and sound pressure.
Independent Power Supplies: Independent power supplies are used for the receiver's analog and digital circuitry to prevent digital noise from affecting analog circuitry.
Amplifier Assignment: The Yamaha RX-V581 allows you to assign its seven amplifier channels for Surround Back speakers, Dolby Atmos speakers, Bi-Amped Front speakers, or Zone B speakers.
Surround Back (7.1ch): Seven speakers are powered in the main room; including Front Left/Right, Center, Surround Left/Right, & Surround Back Left/Right.
Dolby Atmos 5.1.2ch: A Dolby Atmos 5.1.2ch speaker configuration is based upon a traditional 5.1ch speaker layout (Front, Center, Surround) complemented by two Front Height, Overhead, or Dolby Atmos-enabled speakers. In this configuration, the receiver's Surround Back amplifier channels are used to power the Dolby Atmos speaker channels.
Bi-Amp (5.1ch): Five speakers are powered in the main room (Front Left/Right, Center, & Surround Left/Right) with the Surround Back amplifier channels reassigned to bi-amp the front speakers. A bi-amplification connection uses two amplifiers for one speaker. One amplifier is connected to the woofer section of a loudspeaker while the other is connected to the combined midrange and tweeter section. With this arrangement, each amplifier operates over a limited frequency range, making its job easier.
Zone B (5.1ch): Zone B allows the AV receiver to send 2-channel stereo audio to speakers in a second room. The main zone will be limited to 5-channel output (Front Left/Right, Center, & Surround Left/Right), while the same source is played back in 2ch stereo in a another room. Zone B always mirrors the audio output in the Main Zone. You can choose for the Main Zone & Zone B to share the same volume setting or have independent volume control. Multichannel sources are mixed down to 2-channels and output to the second listening area.
YPAO Sound Optimization: This unit employs the YPAO (Yamaha Parametric Acoustic Optimizer), which automatically adjusts the output of the speakers based on placement, performance, and the room's acoustic characteristics. Yamaha's YPAO system uses a small microphone and sophisticated equalization to automatically set the best sound for any room, no matter where the speakers are. First it checks the speaker connections and phase of each speaker. Then it sends out tones which are captured by the microphone to analyze the room acoustics and sets a variety of parameters; such as the speaker size, the distance of the speakers, and even the volume level; until it achieves the best sound conditions for your room. Using the supplied Optimizer Microphone, YPAO performs the following checks and makes appropriate adjustments to give you the best possible sound from your system
Speaker Check: YPAO checks which speakers are connected and the polarity of each, checks the frequency response of each speaker and sets the appropriate crossover frequency for each channel, checks the distance of each speaker from the listening position and adjusts the delay of each channel, as well as checks and adjusts the volume level of each speaker.
EQ: Choose between 3 YPAO EQ modes - Natural (adjusts all speakers to a natural sound; useful when the flat setting sounds too bright), Flat (use when all the speakers in the system have similar sound characteristics), or Front (EQs the center and rear speakers to sound like the front; useful when your front speakers are better than the others in the system)
DSP Effect Normalization: In addition, YPAO provides DSP Effect Normalization, which varies the Cinema DSP parameters according to the reflected sounds in the room.
Note: You can also choose to manually adjust the AV receiver's speaker, crossover, & EQ settings.
Compatible Digital Audio Formats: The AV receiver supports the following stereo & multichannel digital audio formats through its HDMI jacks and optical/coax digital inputs.
Digital Audio Connector
Audio Signal Type
Audio Signal Format
HDMI
2Ch Linear PCM
2ch, 32-192kHz, 16/20/24-bit
Multichannel Linear PCM
8ch, 32-192kHz, 16/20/24-bit
DSD
2-6ch, 2.8824MHz, 1-bit
Bitstream
Dolby Digital,DTS, DTS ES,DTS 96/24
High Definition Audio Bitstream
Dolby Atmos,Dolby Digital Plus,Dolby TrueHD,DTS:X,DTS-HD Master Audio,DTS-HD High Resolution,DTS Express
Optical/Coaxial
2Ch Linear PCM
2ch, 32-96kHz, 16/20/24-bit
Multichannel Linear PCM
6ch, 32-96Hz, 16/20/24-bit
Bitstream
Dolby Digital,DTS, DTS ES,DTS 96/24
Immersive Surround Sound: The Yamaha RX-V581 AV receiver goes beyond regular surround with the latest immersive surround sound formats, including Dolby Atmos & DTS:X (future firmware update required for DTS:X).
Dolby Atmos: The Yamaha AV receiver will enhance properly designed systems with Dolby Atmos where sound comes alive from all directions, including overhead, to fill the home theater with astonishing clarity, power, detail and depth. The RX-V581 has the processing power to run a more enveloping 5.1.2ch Dolby Atmos layout utilizing front-height, ceiling mounted, or Dolby Atmos-enabled speakers (sold separately). A 5.1.2 speaker configuration is based upon a traditional 5.1 speaker layout complemented by two Front Height, Overhead, or Dolby Atmos-enabled speakers.
DTS:X: DTS:X is the next generation object-based, multi-dimensional audio technology from DTS. Unbound from channels, DTS:X conveys the fluid movement of sound to create an incredibly rich, realistic and immersive soundscape - in front of, behind, beside and above the audience - more accurately than ever before. DTS:X offers the ability to automatically adapt the audio to the speaker layout that best fits your space.

DTS:X will be enabled through an online firmware update coming later this year.
Post Decoding Formats: The Yamaha AV receiver supports Dolby Surround, DTS:X NeuralX, and DTS Neo:6 (Music/Cinema) to enhance 2-channel and multichannel decoding formats.
Dolby Surround: Dolby Surround offers an enhanced cinema experience to your 2ch and multichannel movie soundtracks using your existing 5.1ch, 7.1ch or Dolby Atmos speaker setup. Dolby Surround enhances audio definition by improving the spatial dimension and overall audio definition of movie soundtracks. It does this by using four distinct surround zones that provide greater control over the exact placement of each detail in a movie sound track, so audio can be matched more accurately to the video on screen; this means more depth and greater realism for your movies. As a result, individual sounds are clearer and more distinct. It also improves the surround sound experience across the entire theater by widening the listening "sweet spot".
DTS:X Neural:X: DTS:X incorporates Neural:X, the latest spatial remapping technology from DTS, which provides a fully immersive output for all types of source content; this includes DTS bitstreams and non-encoded (PCM) data. Neural:X delivers a thrilling sense of immersive sound to your speaker layout regardless of the original source format. DTS:X Neural:X will require a future firmware upgrade.
DTS Neo:6: DTS Neo:6 is an advanced matrix decoder that takes any two-channel source (including television broadcasts, CDs and DVDs) and expands it into five or six channels. It also provides separate, optimized modes for stereo music materials and matrix surround motion picture soundtracks. DTS Neo:6 brings you a more revealing sound from ordinary stereo and a more expansive home cinema experience.
Cinema DSP Soundfields: Conventional multichannel audio reproduction systems base their sound on Dolby Digital and DTS decoding, using matrix and steering technologies to create surround sound effects. Yamaha Cinema DSP is much more advanced, actually creating richly realized independent soundfields that envelop you in an unmatched surround sound experience. With dialog, music and effects ideally located in these separate soundfields, you will hear sound with accurate placement, smooth movement, exceptional clarity and richness, and realistic presence. It will seem as if the walls of your room have disappeared and you are in the middle of your own immense theater. The AV receiver offers 17 Cinema DSP programs for movies, music, and games.
Movie Soundfields: Standard, Spectacle, Sci-Fi, Adventure, Drama, Mono Movie, Sports, Action Game, Role Playing Game
Music Soundfields: Hall Munich, Hall in Vienna, Chamber, Cellar Club, The Roxy Theater, The Bottom Line, Music Video, 7ch Stereo
Note: You can change the receiver's Cinema DSP effect level (level of the soundfield effect to be added). You can adjust the level of the soundfield effect from -6 dB to +3 dB.
Cinema DSP Modes: The Yamaha RX-V581 AV receiver offers proprietary Yamaha Cinema modes so you can enjoy your movies and music even more in your home; regardless if you are using 5.1 speaker setup, only have a two-channel speaker system, or listening through headphones.
Cinema DSP 3D: The actually measured soundfield data in recorded soundtracks contain the information of the height of the sound images. Cinema DSP 3D mode achieves the reproduction of the accurate height of theses sound images so that it can create the accurate and intensive stereoscopic soundfield in your listening room. With the power of Cinema DSP 3D technology and the Virtual Presence Speaker (VPS) mode, the receiver virtually reproduces the height of the 3D soundfield without actually having front presence speakers. The receiver achieves Cinema DSP 3D through its virtual Presence Speaker & Virtual Surround Back Speakers modes.

Virtual Presence Speaker (VPS): With the power of CINEMA DSP 3D, the Virtual Presence Speaker function makes full use of center and surround speakers to create audible information from where presence (height) speakers are normally installed.
Virtual Surround Back Speaker (VSBS): This receiver also features a Virtual Surround Back Speaker function. Even without using surround back speakers, you can experience more natural, lifelike sound from behind you without physical speakers being installed in the surround back area of the listening environment.

Virtual Cinema DSP: Virtual Cinema DSP is an algorithm that allows you to enjoy DSP soundfield surround effects while using a minimal two-speaker system. Virtual Cinema DSP lets you enjoy the effects of Cinema DSP surround sound without using surround speakers (handy for use in custom installations where some rooms don't have surround speakers). It can be used with the front/center speakers or even with just the two front left and right speakers. This unit will switch to virtual Cinema DSP mode automatically when surround speakers are unavailable.
Virtual Cinema Front: With Virtual Cinema Front, you will enjoy virtual 5-channel surround sound with higher quality and resolution by installing surround speakers at the front. You get more flexibility to arrange your speakers inside the room, along with easy enjoyment of high quality surround sound.
Silent Cinema: Silent Cinema makes it possible to hear large-scale surround sound through ordinary headphones. This is a variation of Cinema DSP technology that Yamaha developed to let you listen in private to movies and other multi-channel sources for hours without listening fatigue.
HiFi Sound Modes: The Yamaha RX-V581 offers two HiFi audio modes which bypass the receiver's tone & DSP processing for higher sound quality performance. These HiFi sound modes lets you play back input sources without any soundfield effect processing. When either of theses modes are enabled, each speaker produces its own channel audio signal (without soundfield processing). When playing back 2-channle sources, such as a CD player, stereo sound is heard from the front speakers. When playing back multichannel sources, the receiver produces unprocessed multichannel surround sound.
Straight: 2-channel stereo sources are output from only the front left and right speakers, while multi-channel sources are decoded straight into the appropriate channels without any additional tone or DSP processing.
Direct: Turns off the surround and tone circuitry, and dims the front-panel display, allowing sources to bypass the decoders and DSP processors of this unit so you can enjoy pure hi-fi sound from 2-channel or multi-channel sources. During Direct playback no sound is output from the subwoofer.
Compressed Music Enhancer: Yamaha employs sophisticated digital signal processing with exclusive algorithms to enable playback that improves the performance of compressed music formats, including MP3, WMA, & AAC. The Yamaha receiver's Compressed Music Enhancer feature is even optimized for Bluetooth wireless audio streaming. With the Compressed Music Enhancer, highs and especially lows are richer and smoother, bringing music back to life to be as close to the original as possible.
Dialogue Level: Dialogue Level Adjustment lets you control the volume of the vocal sound, so you hear movie dialog and music vocals at the ideal level for clear, comfortable listening.
Dynamic Range Control: The Yamaha RX-V581 employs two Dynamic Range Control functions.
Adaptive DRC: Adaptive DRC automatically adjusts the dynamic range of the sound according to the volume level. This ensures that you hear clear dialog, vocals, and all sound effects at comfortable levels. There is no need to adjust the volume level as you listen; everything from whispers to big explosions will be heard clearly and comfortably at the same volume setting. It also tones down loud TV commercials and is ideal for low-volume, late-night listening when you do not want to disturb others.
Dynamic Range: The amount of dynamic range compression applied to bitstream signals is adjustable; Min/Auto is suitable for low volume listening, Standard is typical for home use, and Max doesn't compress the dynamic range at all.
Bass Management: The Yamaha RX-V581 AV receiver provides the following Bass Management settings.
Bass & Treble: You can adjust the balance of the high-frequency range (Treble) and low-frequency range (Bass) of sounds output from the receiver' front left and right speakers to obtain a desired tone. You can independently adjust the bass (50Hz) and treble (20kHz) from -6dB to +6dB in 0.5 dB increments. The tone control of the speakers or headphones can be set separately.
Extra Bass: You can select whether to play front channel low-frequencies through either of the front speaker or the subwoofer, or through both the subwoofer and front speakers.
Subwoofer Trim: The Subwoofer Trim control enhances the low frequencies by avoiding overlap with the front speaker output. This will result in a cleaner, more focused sound stage while providing a seamless frequency response. When subwoofer frequency overlap occurs in conventional systems, the overall sound is "pushed" toward the subwoofer. Subwoofer Trim takes care of this by separating the low subwoofer frequencies cleanly, thus stabilizing the front stage while providing a well-balanced enhanced bass sound.
Volume Setup: The Yamaha RX-V581 allows you to customize the receiver's volume levels.
Volume Scale: You can choose to display the "Relative" volume scale (-80 to +16dB) or an "Absolute" volume scale (0 to 97).
Max Volume Adjustment: Use this feature to set the receiver's maximum volume level. This feature is useful to avoid turning the volume too loud by mistake. You can set the Max Volume from -30dB to +15dB in 5dB steps, or to +16.5dB (full volume range is -80dB to +16.5 dB).
Initial Volume Setting: Use this feature to set the volume level when the power is turned on. You can choose between Off (same as the volume when the unit was turned off), Mute, and -80dB to + 16.5dB in increments of 0.5dB.
Volume Trim: Use this feature to adjust the volume level of each input. This is useful to balance the level of each input to avoid sudden changes in volume when switching between input sources. The range is from -6dB to +6dB in 0.5dB increments.
Audio Outputs: The Yamaha RX-V581 AV receiver is fitted with binding-post speaker terminals and dual mono-sub/LFE outputs, along with a front-panel headphone jack.
Speaker Terminals: The receiver has binding post terminals for all speaker outputs. The binding posts can accept bare wire, pin connectors, and single banana plugs. You can select 8 ohms or 6 ohms in the menu depending on your speaker application. The amplifier supports 6- to 8-ohm for all speaker connections.
Dual Sub Outputs: The Yamaha AV receiver includes dual LFE (mono-subwoofer) outputs for connecting up to two powered subs (parallel outputs; not discrete).
Headphone Jack: The Yamaha RX-V581 is equipped with a front-panel 1/4" headphone jack for connecting a set of headphone, so you can listen to your music privately. Connecting a set of headphones automatically mutes the receiver's speaker outputs. Sound effects applied during playback can also be heard through the headphones.
Front-Panel Aux Input: The RX-V581 features a front-panel Aux input (3.5mm) for connecting your portable audio player with a headphone output.
Video Section
HDMI 2.0a: The Yamaha RX-V581 AV receiver is fitted with four HDMI 2.0a inputs and one HDMI 2.0a output that support the latest HDMI standards; such as 4K, HDCP 2.2, 4:4:4 color subsampling, HDR (High Dynamic Range), and Wide Color Gamut (BT.2020) for full support of today's 4K content from Ultra HD Blu-ray, online video services (like Amazon & Netflix), and future TV broadcast services.
4K/60Hz Pass-Through: The RX-V581 supports up to 4K (3840x2160 pixels) video @ 60 frames per second on all of its HDMI inputs and output (pass-through only). It will also pass a 480i, 480p, 720p, 1080i, or 1080p video signal.
HDCP 2.2: All of the receiver's HDMI jacks support HDCP 2.2, which fully complies with the latest copyright protection standard for 4K video transmission.
4:4:4 Color Subsampling: The receiver also supports RGB, YCbCr 4:4:4, YCbCr 4:2:2, and YCbCr 4:2:0 color subsampling (@ 60Hz or 50Hz). With 4:4:4 color subsampling, luminance (brightness) and chroma (color) are sampled at the same rate; resulting in an RGB color palette as big as the video sampling rate for a video image with more colors, plus greater color accuracy and detail.
HDR (High Dynamic Range): HDR (High Dynamic Range Video) provides enhanced picture quality by simultaneously enabling greater detail for both the dark and bright parts of an image. HDR reproduces a greater dynamic range of luminosity or brightness levels, creating greater contrast. This increased contrast reveals the subtle nuances of the image, from detailed blacks and shadows to the brightest whites and colors, plus greater depth.
Wide Color Gamut (BT.2020): The BT.2020 color standard delivers a much wider color gamut and represents about 75% of the total visual color spectrum, while the current Rec. 709 color standard selected as the color space for HDTVs and early generation 4K Ultra HDTVs covers only 35% of the total visual color spectrum.
Note: Use a premium high-speed 18Gbps HDMI cable for the best 4K/HDR performance.
Other HDMI Features: The Yamaha RX-V581 AV receiver's HDMI connectivity also offers 3D video pass-through, ARC (Audio Return Channel), Deep Color & x.v.Color support, as well as an auto LipSync function.
3D Ready: The Yamaha RX-V581 AV receiver supports 3D video pass-through (720p/1080p only) from connected 3D-compatible Blu-ray, games and broadcast devices to 3D-compatible HDTVs (all 3D components must be connected via HDMI). Special eyewear will be required for viewing 3D content.
ARC (Audio Return Channel): This feature of the RX-V581's HDMI monitor output allows audio to be sent from your compatible HDTV to the receiver through the same HDMI cable already being used to send audio and video to your HDTV. This eliminates the need for extra cables connected to your television.
Deep Color & x.v.Color Support: The AV receiver supports Deep Color and x.v.Color content, which can display a larger color range than standard-definition schemes. The result is a more lifelike, vibrant picture
LipSync: This function adjusts the delay between audio and video output. You can do this manually or have the receiver set the LipSync function automatically. When connected to a TV via HDMI the receiver automatically adjusts audio output timing (0-500ms) if the TV supports an automatic LipSync function. You can also manually delay the sound output up to 500ms to synchronize it with the video image.
Standby Through Mode: When the RX-V581 is in standby mode (power off), the Standby Through feature allows HDMI source signals to pass through the receiver to the TV. The HDMI input can be changed using the remote control. So, there's not need to turn on the AV receiver in order to switch HDMI sources.
Composite Video: The receiver features four composite video inputs and one composite video monitor output. These composite video jacks only support 480i video.
Background Audio/Video: The Background Video feature allows you to watch a video source while listening to a different audio source. With the RX-V581, you can select any video input (HDMI or analog) and listen to audio via the receiver's AM/FM tuner, Aux input, Network, or Bluetooth.
Network & Tuner Functions
Wired or Wireless Network Connection: The Yamaha AV receiver is fitted with a RJ-45 Ethernet (LAN) port to connect the receiver to your home network. The unit also offers built-in WiFi (IEEE 802.11 b/g/n; 2.4GHz) for a wireless network connection; WPS, WEP, WPA-PSK (TKIP), WPA-PSK (AES), WPA2-PSK (AES) security protection is supported. Either network connection gives the receiver access to your DLNA music server and various online music services. Wireless network setup can be done via WPS button, Access Point Scan, Manual Setting, PIN Code, or even through your Apple iOS device (5.0+).
Note: Network setup requires that the receiver be connected to your TV via HDMI for display of the on-screen menu. The receiver's network setup cannot be accessed through its front-panel display.
Internet Radio: The Yamaha RX-V581's network connection provides access to Pandora, Spotify, and vTuner Internet Radio online music services. You can control the online music service & internet radio from the AV receiver's remote control and on-screen menu (via HDMI). The receiver will display station name, album title, song title, and artist name on your HDMI-connected television.
| Music Service | Description |
| --- | --- |
| Pandora | Pandora is free, personalized radio that plays music and comedy you'll love. Just start with the name of one of your favorite artists, songs, comedians or composers and Pandora will create a custom station that plays similar tracks. You can also rate (thumbs up/thumbs down) songs as they play, and Pandora will adapt stations to your feedback. You can even bookmark stations and easily switch between favorites. |
| Spotify Connect | With the Spotify app (premium account required) on yourApple iOS orAndroid smartphone, you've got instant access to millions of songs. And now you can stream those same songs from your smartphone to the Yamaha AV receiver by using Spotify Connect; simply hit play on the app to start streaming music. What's more, when you've been listening to Spotify on your smartphone outside and come inside, the song immediately begins to stream to the receiver for uninterrupted music enjoyment. You can also personalize playlists and receive phone calls while listening to music. |
| vTuner | You can also listen to Internet radio stations using the vTuner Internet Radio Station database service particularly customized for this unit, providing a database of numerous radio stations around the world. You can search for Internet Radio stations by Location, Genre, New, Popular, or Podcast. |
DLNA + WiFi Direct: The Yamaha RX-V581 AV receiver supports music streaming from WiFi-enabled devices (via WiFi Direct) and DLNA certified devices (via your home network). Supported music files include; MP3 (up to 48kHz/320kbps), WMA (up to 48 kHz/320kbps), AAC (up to 48 kHz/320kbps), ALAC (up to 96kHz/24-bit), AIFF (up to 192kHz/24-bit), WAV (up to 192kHz/24-bit)), FLAC (up to 192kHz/24-bit), and DSD (2.8/5.6MHz).
WiFi Direct: When using WiFi Direct, you can connect directly with other WiFi-enabled devices without using a wireless router. You'll be able to wirelessly stream a variety of music files to the Yamaha receiver without connecting to your home network. WiFi Direct completely bypasses your WiFi access point/router, so it's easy to set up. You'll continue to navigate your music and view song/artist information from your mobile device.
DLNA Certified: The RX-V581 is DLNA (Digital Living Network Alliance) 1.5 and Windows 7/8 compliant for audio networking. This means it's easier for you to access and enjoy digital music stored on your PC over your home network. You can use your PC to play high-bit rate music content through your audio system, or use the RX-V581 to browse and play music files on your hard drive. You can control playback of your streamed audio files from the AV receiver's remote control. The receiver also supports ID3-Tag and META tag information so song title, artist name, and album name can be displayed from the unit's on-screen menu (via HDMI). The AV receiver supports the following DLNA music servers - (1) PC with Windows Media Player 11 or later installed, (2) PC with DLNA/UPnP Certificate server software installed, (3) NAS with DLNA/UPnP certification.
MusicCast Wireless Multiroom Streaming: This AV receiver supports Yamaha's MusicCast multiroom audio eco-system, which allows you to wirelessly play back a wide variety of audio sources and content in multiple rooms of your home (additional MusicCast products sold separately). MusicCast works with your home's existing WiFi router and Yamaha's free MusicCast App for Apple (iOS 7.1+) iPod/iPhone/iPad and Android (OS 4.1+) smartphones/tablets. You'll be able to stream the receiver's tuner, inputs, Bluetooth, and network sources to other MusicCast products installed in your home. In addition, you'll be able to stream your MusicCast products' sources to the AV receiver. MusicCast supports the following source content.
Analog & Digital Sources: External devices connected to the receiver via HDMI, optical/coax digital, analog, or USB can be played back over the MusicCast eco-system. Multi-channel content (5.1ch/7.1ch) is down-mixed to 2-channel sound for playback in other rooms without affecting the master room.
Tuner& Online Music Services: Pandora, Spotify Connect, and vTuner can be accessed from the MusicCast app for multiroom playback. The receiver's built-in AM/FM tuner is also supported.
DLNA: MusicCast supports DLNA, allowing access to DLNA-compatible computers (like Windows PC) and network attached storage (NAS) devices. With support for WAV, FLAC, and AIFF (up to 192kHz/24-bit), ALAC (up to 96kHz/24-bit), and MP3, WMA, and AAC (up to 48kHz/320kbps). Master room playback is at the native sampling rate and other rooms down-convert to 48kHz.
Bluetooth: The receiver's Bluetooth source (SBC codec only) can be streamed to multiple MusicCast devices, so Bluetooth audio can be played in multiple rooms simultaneously. The MusicCast enabled receiver can also stream out non-Bluetooth sources to most any Bluetooth speaker or headphones (regardless of manufacture), making it convenient to expand MusicCast to your existing audio products.
AM/FM Tuner: The Yamaha RX-V581 AV receiver features a built-in AM/FM tuner with manual, seek, and preset tuning. The RX-V581 lets you store up to 40 AM/FM station presets. This can be done manually or automatically (auto-preset tuning). You can set this receiver to automatically match FM broadcast frequencies in stereo, or convert the frequency to monaural for weaker stations. An indoor FM wire antenna and AM loop antenna are included with the receiver.
Web Control: When connected to your network (with Internet connection), you can control the Yamaha AV receiver with the web control screen displayed in your PC's web browser. You'll be able to control functions such as, Power On/Off & Volume. Internet Explorer 9.x, 10.x, 11.x, or Safari 7.x is recommended for web browser.
Firmware Updates: New firmware will be released for the purpose of additional features or product improvements. Firmware updates can be downloaded from the Yamaha website. If this unit is connected to the Internet, the receiver will indicate when a new firmware version is available and you can download the firmware via the network connection. Firmware updates normally take approximately 20 minutes or longer. Check Yamaha's Support Download Site for the most recent firmware updates.
AirPlay/Bluetooth/USB Integration
AirPlay: AirPlay lets you stream your favorite songs directly from your Apple iOS (4.3.3+) device or from your iTunes (10.2.2+) library on your Windows PC or Mac computer to the AV receiver, over your home's wireless network connection. From your Apple iOS device you are able to stream stored music on your device, downloaded music apps, and music on your iCloud to the AV receiver. From your Windows or Mac you can stream your stored iTunes music library on your computer to the AV receiver; you can even download Apple's free Remote App onto your compatible iOS device to browse and control playback functions of the music stored in your iTunes music library on your computer that is being streamed to the AV receiver. With AirPlay you also get to see song/artist information and album art via the receiver's on-screen menu (via HDMI).
Built-in Bluetooth: The Yamaha RX-V581 is equipped with built-in Bluetooth (version 2.1+EDR) for wireless communication between Bluetooth-enabled audio source devices, headphones, and speakers. The AV receiver can act as a Bluetooth receiver in order to wirelessly stream music from an audio device, or a Bluetooth transmitter in order to wirelessly stream music to a set of BT-enabled headphones/speakers.
Bluetooth Receiver: The RX-V581 incorporates Bluetooth A2DP & AVRCP, so you can wirelessly stream stored music & music apps from a Bluetooth-enabled device; like your Apple iPod/iPhone/iPad, Android smartphone/tablet, Windows Phone/PC, or Mac computer/laptop to the AV receiver. In addition to support for the standard SBC Bluetooth audio codec, the receiver offers support of AAC. By supporting AAC, the receiver offers better audio performance of music streamed from your Apple iPod/Phone/iPad. Song/artist information will be displayed on your HDMI connected TV's screen and the front-panel of the receiver. You'll you be able to control basic playback functions, like Play/Pause & Previous/Next Track from the receiver's remote; advance music browsing still has to be done from your Bluetooth source device.
Bluetooth Transmitter: The Yamaha AV receiver can also act as a Bluetooth transmitter and stream its non-Bluetooth audio sources (HDMI, Network, USB/iPod, Analog, Optical/Coax Digital, & AM/FM tuner) out to most any Bluetooth headphone or speaker. You can only pair and stream audio to one Bluetooth headphone or speaker at a time. You can even have the same source playing from the main speakers and a Bluetooth speaker/headphone simultaneously (there is a slight audio delay). Volume control of the Bluetooth speaker/headphone will be controlled via the Bluetooth device and not the receiver.
Note: Due to the differences in Bluetooth technology, some Bluetooth enabled devices may be incompatible, function improperly, or may not support all features when used with the Yamaha AV receiver.
USB Port: This AV receiver is equipped with a front-panel USB (type-A) port that allows you to enjoy a variety of music files stored on a USB mass storage class memory device, such as a USB thumbdrive or portable digital audio player (not compatible with USB HDDs). Your USB mass storage class device must be formatted in FAT 16 or FAT32.You can use the receiver's on-screen menu (via HDMI) and remote control to navigate your stored music files on your connected USB memory device. USB portable audio devices that can be charged via USB will be charged when plugged into the AV receiver's USB port (5V/1A); even in standby mode. Compatible music files include:
DSD (2.8MHz/5.6MHz)
FLAC (up to 192kHz/24-bit)
AIFF (up to 192kHz/24-bit)
WAV (up to 192kHz/24-bit)
ALAC (up to 96kHz/24-bit)
MP3 (up to 48kHz/320kpbs)
AAC (up to 48kHz/320kbps)
WMA (up to 48kHz/320kbps)
Note: The receiver's USB port does not support Apple iPod/iPhone/iPad or Android smartphones/tablets.
Remote + App Control
AV Controller App: Download Yamaha's free AV Controller App on to your Apple (iOS 6.0+) iPod/iPhone/iPad or Android (OS 2.1+) smartphone/tablet and turn your mobile device into a Wi-Fi enabled remote control for the Yamaha AV receiver. Your Apple iOS or Android device must be connected to the same home network as the Yamaha AV receiver.
Basic Remote Functions: The AV Controller App provides the flexibility to control input, volume, mute and power commands from your compatible Apple iOS or Android device.
DSP Controller: You can use the AV Controller App to adjust DSP soundfields & parameters to your preference to match the type of music/movie or the mood you want to achieve. There are two modes - (1) Basic, which lets you adjust the sound space by simply pinching the screen in-and-out; and (2) Advanced, which allows detailed adjustment of various parameters such as reverb, initial delay, and liveness.
Internal Content Browsing: Using this app on your Apple iOS or Android device, you can browse and listen to content from all internally available sources; such as Internet Radio, Pandora, Spotify, USB devices, and the AM/FM tuner.
Wireless Music Streaming: From the app, you can browse music stored on your Apple iOS or Android device and wirelessly transfer the content to the Yamaha A/V receiver for playback.
Blu-Ray Player: This App not only controls the Yamaha AV receiver, it also controls Yamaha Blu-ray Disc Players, supporting various functions including Play/Pause, Stop, Fast Forward/Rewind, and Previous/Next Track.
AV Setup Guide App: Download Yamaha's AV Setup Guide App onto your Apple (iOS 6.0+) iPad or Android (OS 4.0+) tablet for assistance with connecting cables between the Yamaha AV receiver and your source devices as well as AV receiver setup. This app guides you through various settings including speaker connections, TV and source device connections, plus assigning the power amplifier. Once you have completed the setup guide, settings from this app will automatically be copied to your network-connected AV receiver for quick and easy setup.
Remote Control: The receiver comes with an IR remote control for wireless operation of this receiver and other HDMI-connected sources (via HDMI CEC). This newly designed remote control features large buttons for enhanced ease of use.
HDMI-CEC (Consumer Electronics Control): The Yamaha AV receiver supports HDMI-CEC, which synchronizes the operation of this unit with other HDMI-CEC devices when connected via HDMI. When the AV receiver is connected to a HDMI-CEC compatible TV, they will turn ON/OFF together and you can use the TV remote to control the volume of the receiver. HDMI-CEC also provides playback functionality with other components, such as your Blu-ray player. For example, you can use the receiver's remote control to operate player functions like Play/Pause, Fast Forward/Rewind, Previous/Next Track, or Stop.
Note: Not all HDMI-CEC compatible components and functions are guaranteed to work.
Convenience Features
On-Screen Menu: The RX-V581 offers an on-screen menu system via its HDMI output. This clean and simple interface makes setup and other operations extremely easy. If your TV is connected to the composite video monitor output, you will need to use the AV receiver's front-panel display when changing settings. You can set the receiver's on-screen menu language to English, French, Spanish, German, Italian, Russian, or Chinese. The front-panel display only offers English.
Note: Initial setup requires that the receiver be connected to your TV via HDMI for display of the on-screen menu. Many of the receiver's setup functions can only be found via the on-screen menu and not the front-panel display.
Scene (for One-Touch Start): The RX-V581 features four Scene buttons on the front-panel and remote to make operating the receiver easier. Pressing a Scene button will automatically launch a number of operations that initiate play of the source controlled by that button; such as powering on the receiver, switching to the appropriate source input, and recalling the selected DSP surround mode.
Gapless Playback: Many live and classical albums have no gaps in the music. Gapless playback ensures that there are no pauses between audio files. This provides playback with no interruptions, the way it was meant to be heard. Compatible with WAV, FLAC, AIFF, and ALAC music files via USB or DLNA.
Favorites: You can register up to 40 favorite USB music files, internet radio stations, and/or other network music content as shortcuts ("Favorites") and access them directly. Only the input source will be registered for Bluetooth and AirPlay.
Input Rename & Skip: You can rename each input so the display reflects the actual source; choose from 15 templates or create an original name, up to nine characters. If an input isn't being used, you can hide it from the display so you don't have to scroll past it when you change sources.
Display Dimmer: You can set the brightness of the front-panel display from -4 to 0.
ECO Mode: When the ECO Mode is enabled, you can reduce the receiver' power consumption by keeping the maximum volume, maximum output power, and front display's brightness low. ECO mode reduces power consumption by approximately 20%.
Timers: The receiver offers a programmable Sleep Timer and Auto Power Down function.
Sleep Timer: The receiver's Sleep Timer function can be set turn the unit automatically off after 30, 60, 90, or 120 minutes.
Auto Power Down: If you don't operate the receiver or use the remote for an extended period of time, the unit will automatically go into standby mode (Auto Power Down function). The Auto Power Down feature is selectable from 2, 4, 8 or 12 hours. The unit can also be set to power down if it does not detected an input signal for 20 minutes.
Memory Guard: This feature is used to prevent accidental changes to the DSP program parameter values and other system settings.
The Yamaha RX-V581 replaces these items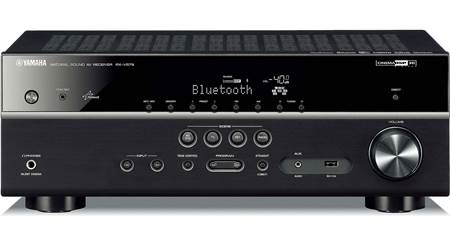 7.2-channel home theater receiver with Wi-Fi®, Bluetooth®, and Apple® AirPlay®
7-channel amplifier; 80 watts per channel with 2 channels driven
built-in Wi-Fi for listening to music from a networked PC, free Internet radio, and music services
free Yamaha AV Controller app lets you use your Apple or Android™ device to stream music and control the player, even without a home network
Loading...
Loading accessories...
2 questions already asked
Q
How hot does this unit get or generation of heat. I have an older onkyo receiver - SR505 (2008) and the thing got so hot I had to move it outside of enclosed TV console to the floor for open air?
mark Aug 20, 2016
A
Mark, I've been checking periodically when the receiver's been on for several hours the past couple days and it's warm but nothing alarming. I have it in a tv stand with a 4 inch gap between the top of the receiver and the entertainment center. I know yours is an older version but didn't even think to check on my receiver so thanks. By the way I would recommend this receiver (581). It's working well for my Definitive Technology 8040 Tower and Surround Speakers. Good luck in your hunt!
mike Aug 23, 2016
A
I have had no issues with heat pertaining to this receiver. Our receiver is in a TV console (front and back are open) which I have the cable box on top. This unit keeps pretty cool and with the handy cell phone app, I can remotely play my music directory from the home computer.
timothy Aug 22, 2016
A
Mine has about an inch of clearance on the top, but it doesn't have a door. It doesn't get very hot at all compared to my old Onkyo.
mark Aug 20, 2016
Loading...
Loading articles...