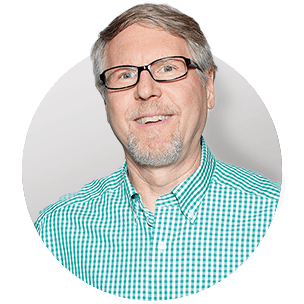 Seamless, life-sized sound from top to bottom
The Focal Aria 936 produces a big, seamless soundstage filled with tantalizing musical detail. Focal's Aria series features advanced technologies originally developed for the company's acclaimed Utopia models, providing expressive, audiophile sound at more down-to-earth prices. The Aria 936's trio of flax fiber woofers produces exciting midbass and low-frequency impact to enhance your music and movies.
Seamless, life-sized sound from top to bottom
The Focal Aria 936 produces a big, seamless soundstage filled with tantalizing musical detail. Focal's Aria series features advanced technologies originally developed for the company's acclaimed Utopia models, providing expressive, audiophile sound at more down-to-earth prices. The Aria 936's trio of flax fiber woofers produces exciting midbass and low-frequency impact to enhance your music and movies.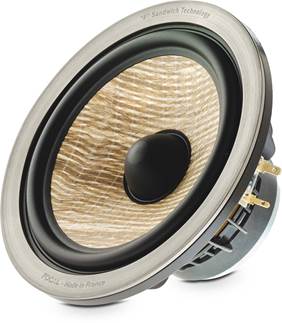 The midrange and woofer cones are made of a composite of flax and fiberglass.
Cone material combines old and new
Speaker makers continuously search for new and better materials for drivers. An ideal driver material has three qualities:
lightweight, so it can accelerate quickly
rigid, so that it moves like a piston, without bending
well-damped, so that unwanted vibrations don't color the sound
In their pursuit of sonic excellence, Focal made a surprising discovery — right in their own backyard. Woven flax can form the core of a very rigid yet lightweight speaker cone. Some of the world's finest flax grows in fields near Focal's headquarters.
Focal creates this unique cone by sandwiching a layer of hollow flax fibers between two thin layers of fiberglass. In the Aria 936, the 6-1/2" midrange and all three 6-1/2" woofers are made of this composite.
Inverted dome tweeter looks different, sounds terrific
The Aria series also features Focal's 1" aluminum/magnesium inverted dome tweeter. Inverting the dome brings more of its surface area closer to the voice coil. That means the voice coil can be smaller and lower in mass. Focal has found that this reduced mass allows the dome to move faster than a conventional dome, for better high-frequency response.
And the tweeter's lightweight Poron "memory foam" suspension improves damping, which reduces distortion in the critical 2-3kHz range by a factor of three, compared to a typical suspension.
The inverted dome's spatial characteristics and wide dispersion are further enhanced by the waveguide plate it's mounted on. In the horizontal plane, the tweeter's frequency response varies by only ±0.5dB. The result is an incredibly stable soundstage, even for listeners not seated in the central sweet spot.
Stylish, vibration-resistant cabinet
All Aria speakers feature ultra-rigid MDF cabinets with sturdy internal bracing and non-parallel sides. Focal takes these steps to eliminate the unwanted vibrations that lead to "boxy" colorations in the sound. The handsome cabinets have a traditional look, but with a few unexpected touches — a leatherette finish on the front, and a glass top surface.
Build a complete Focal Aria system
If you're interested in a voice-matched surround sound system, check out these other Focal models:
Center channel: Aria CC 900
Surround speaker: Aria SR 900
Powered subwoofer: Sub 300 P
Built in-house for better quality and value
The speaker drivers in every Aria speaker are built in-house at Focal's facilities in Saint-Etienne, France. Why is that important? Because it gives Focal complete control over every aspect of design, manufacture, and quality control, resulting in a consistently superior, high-value speaker.
Got wire?
Most speakers don't include any. Read our article about choosing and installing speaker wire.
Shop our selection of speaker wire.
READ LESS
Product highlights:
3-way design

1" TNF aluminum/magnesium inverted dome tweeter with waveguide
6-1/2" midrange with flax/fiberglass sandwich cone
three 6-1/2" woofers with flax/fiberglass sandwich cones

frequency response: 39-28,000 Hz (±3dB)
recommended amplifier power: 50-300 watts
sensitivity: 92 dB
impedance: 8 ohms compatible
Multiple-Port Powerflow System bass-reflex design with both front-firing and down-firing ports for deeper bass response with more impact and less distortion
aluminum alloy base with integrated adjustable spikes for carpeted floors, and rubber feet or plastic protectors for placement on hard surfaces
binding posts accept pins, spade lugs, banana connectors, or bare wire
removable magnetic cloth grille
designed and built in France
11-9/16"W x 45-3/16"H x 14-11/16"D
weight: 64 lbs.
warranty: 5 years
MFR # JMLARIA936-PW
What's in the box:
Floorstanding loudspeaker
Grille
Base
4 Spike feet (pre-installed in base)
4 Plastic feet
4 Screws
Allen-key
Hex-tool
User Manual
Customer reviews for Focal Aria 936
Loading...
Loading reviews...
Average review:
5.0 out of 5 stars
Thanks for submitting your review
Most reviews are processed and published within 5 business days. You will receive a confirmation email once your review has been published.
Customer photos
This review was collected as part of a promotion
More details on the Focal Aria 936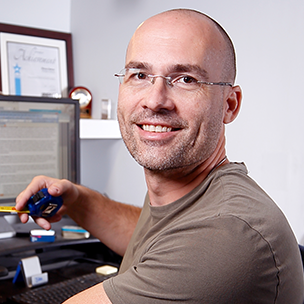 Researched by Crutchfield's

Stacey B.
Product Research
Features
Three-Way Floorstanding Loudspeaker: The Aria 936 is a three-way Floorstanding loudspeaker that utilizes Focal's TNF inverted dome tweeter, a Flax cone midrange driver, and three Flax cone woofers for a smooth, natural sound with no coloration. You'll hear highs that are detailed and delicate, midrange that is rich and articulate, and bass that is deep and accurate. The Focal Aria 936 Floorstanding loudspeaker is designed to faithfully reproduce music and movie soundtracks in a dedicated stereo configuration or home theater application.
TNF Inverted Dome Tweeter: The Aria 936 houses one TNF aluminum/magnesium inverted dome 1" tweeter with a Poron suspension and Urethane waveguide for smoother sound. The tweeter developed for the Aria 900 series uses Focal exclusive inverted dome technology, for optimal energy transfer and limited directivity. The dome's aluminum/ magnesium alloy guarantees outstanding stiffness and damping.
Poron Suspension: The suspension between the dome and its bracket uses Poron, a material with shape memory. This suspension method is directly derived from the famous Utopia Beryllium tweeter, making it possible to reduce distortion by a factor of three in the 2-3kHz range, where the human ear has very great sensitivity. The mechanical properties of the new suspension system using Poron, an open cell polyurethane microcellular foam, provides numerous benefits - including excellent dimensional stability and no degradation over time. The advantages of the use of Poron in this tweeter are obvious in terms of linearity and distortion reduction. This leads to a silkier, more precise sound with greater harmonic richness.
Urethane Waveguide: The tweeter mounting has an integral waveguide which maximizes horizontal directivity and minimizes diffraction. The Urethane waveguide improves horizontal directivity and provides a more precise sound image with an incredibly stable sound stage, making the listening position much less critical.
Note: The TNF tweeter uses a relatively flexible aluminum/magnesium alloy, with a "shape memory" enabling it to withstand the majority of small impacts in the home. Nevertheless, Focal recommends leaving the included grilles in place to protect the dome. If the dome surface is marked this could have an impact on the tweeter.
Flax Cone Midrange & Woofers: The Aria 900 series benefits from Focal's Flax sandwich driver cones with injected Zamak baskets, making voices more intelligible with more depth. Flax is an eco-textile with astounding structural properties - it is light, stiff, and well damped for greater neutrality of timbres and better definition. The Aria 936 is composed of one 6.5" midrange driver and three 6.5" woofers with Flax sandwich cones that provide natural midrange, rich bass, and high definition sound. This sandwich cone is made of high quality flax fiber enclosed by two thin layers of glass fiber. The lightness of the fiber satisfies the criteria of high internal damping, high velocity, and high flexural rigidity. Flax is twice as light as fiberglass, because the fiber is hollow. It also has very low elasticity which makes it ideal to increase the flexural rigidity of a sandwich structure.
Ultra-Rigid MDF Enclosures: The speaker cabinet features ultra-rigid MDF construction, internal bracing, non-parallel side panels, and an aluminum alloy base for a neutral sound with very little vibration or distortion. The cabinet highlights a glass top-surface for added strength and a leather-finished front panel for its absorbent and acoustic diffraction qualities. The cabinet has no visible fixings; only a solid brushed metal ring surrounding the cone drivers and a matte-black urethane waveguide around the tweeter. The included fabric grille attaches magnetically. This carefully designed cabinet exudes style and quality, blending in perfectly with traditional or more contemporary interiors.
Multiple-Port Powerflow System: The Aria 936 Floorstanding speaker utilizes Focal's Multiple-Port Powerflow System with a front-firing and down-firing aerodynamic port for greater efficiency and bigger, deeper bass performance with more impact and less distortion.
Binding Post Speaker Terminals: The Focal Aria 936 Floorstanding speaker is equipped with a set of heavy-duty binding post terminals that will accept bare wire (up to 10AWG), pin-connectors, spade-lugs, and banana plugs (single only). Two plastic inserts will need to be removed to use banana plugs.
Aluminum Alloy Base (w/ Rubber, Spike, & Plastic Feet): The Focal Aria 936 floorstanding loudspeaker features an aluminum alloy base for excellent stability and aids in the speaker's overall performance. The aluminum alloy base will need to be installed; it screws into the bottom of the speaker cabinet using the included four hex-head screws. The base has four integrated rubber feet for hardwood, tile, vinyl, and laminate flooring (if you choose to use the integrated rubber feet, completely unscrew the pre-installed spike feet from the base). If you have carpeted floors, four spike feet are pre-installed in the base. The spike feet are adjustable for leveling up the speaker on uneven floors. If you prefer to use the spike feet, but have hardwood or tile flooring, you can use the included plastic feet that fit over the spike feet to protect your floors.
Dimensions with Rubber Feet: 11.5625" (w) x 45.1875" (h) x 14.6875" (d)
Dimensions with Spike Feet: 11.5625" (w) x 46.1875" (h) x 14.6875" (d)
Dimension with Plastic Feet: 11.5625" (w) x 46.3125" (h) x 14.6875" (d)
Note: Due to the down-firing port and for proper stability, the floorstanding loudspeaker is not to be used without the aluminum alloy base installed.
Placement Options: Follow these simple placement guidelines to optimize the Aria 936 floorstanding loudspeaker's performance and to guarantee good tonal balance and a realistic sound stage.
The loudspeakers should be positioned symmetrically, facing the listening area, ideally forming an equilateral triangle with it. It is, however, possible to vary these distances to arrive at the ideal compromise for any particular conditions.
Do not position your loudspeakers too close to a corner of the room and do not place them too close to a wall. If they are positioned close to a wall or a corner this has the effect of exciting certain resonances within the room and artificially increasing the bass. Conversely, if the bass level is judged to be insufficient, you could try moving the loudspeakers nearer a wall to re-balance the bass level.
Note: The Aria 936 Floorstanding loudspeaker is recommended for rooms measuring from 215ft2 and from a listening distance of 10ft.
Aria 900 Series: Focal's Aria series consists of three pair of floorstanding loudspeakers (926/936/948), a pair of bookshelf loudspeakers (906), a center channel speaker (CC900), and a pair of bipolar surround speakers (SR900) - all sold separately. The Aria series delivers Focal's classic sound with a modern design.
Made In France: The Aria 900 series of loudspeakers are developed and manufactured in France by Focal.
Break-In Period: The Aria 900 loudspeakers are complex mechanical assemblies which need a period of adaptation ("break-in") to operate at their best and to become acclimated to the temperature and humidity conditions of your environment. This break-in period varies depending on the conditions in question and may last for some weeks. To facilitate break-in, Focal recommends operating their speakers for approximately twenty hours consecutively. Once the loudspeakers' characteristics totally stabilize, you will be able to enjoy the Aria 900's performance to the fullest.
Loading...
Loading accessories...
2 questions already asked
Q
are these to big for a 18l x 11w x7ft h room ?
john Oct 22, 2020
A
These are some amazing speakers! In order to best provide you with information on these speakers, aside from just your living space, it will be best to chat with an Advisor online or by phone at 1-800-324-9695. We would like to ask a few more questions in regards to your setup, and personal needs, and provide you with personalized information and/or recommendations.
jessica Nov 05, 2020
(Staff)
Loading...
Loading articles...