About the Focal Kanta™ No.3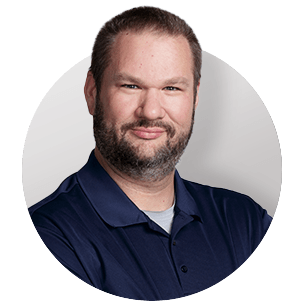 Focal's Kanta flagship is an audio masterpiece
Are you designing your dream home audio system? Focal's Kanta No.3 floor-standing speaker is worth considering as the sonic foundation. This reference-quality floor-standing speaker is the flagship model in the
Kanta Series
, handmade in France by Focal's team of audio experts.
Focal's Kanta flagship is an audio masterpiece
Are you designing your dream home audio system? Focal's Kanta No.3 floor-standing speaker is worth considering as the sonic foundation. This reference-quality floor-standing speaker is the flagship model in the Kanta Series, handmade in France by Focal's team of audio experts.
Use a pair of Kanta No.3s as part of a sublime stereo system or as the front channels of an immersive home theater. Whether you're enjoying your favorite album or the latest space movie, you'll appreciate the remarkably clear, vividly realistic sound this speaker produces.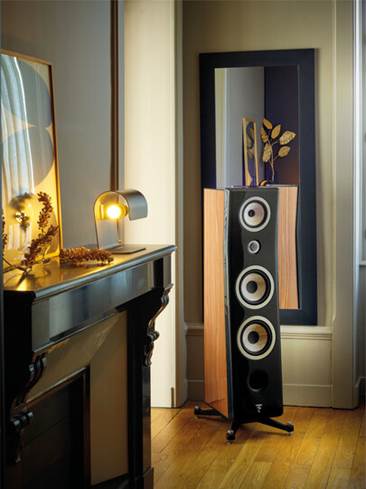 The Kanta No.3 is available in a variety of upscale finishes to match your home's décor.
Brilliantly designed drivers
The Kanta No.3 uses two 8" flax woofers, a 6-1/2" flax midrange, and a 1-1/16" Beryllium tweeter to deliver an expansive soundstage and pinpoint stereo imaging.
The IAL3 Beryllium tweeter combines features from Focal's IAL (Infinite Acoustic Loading) and IHL (Infinite Horn Loading) tweeters, with the goal of eliminating all audible distortion. And the tweeter's inverted dome design improves off-axis performance for a wider listening "sweet spot" compared to conventional designs.
The woofers and midrange use an NIC (Neutral Inductance Circuit) motor to stabilize the magnetic field for natural, uncolored mids and precise bass. The midrange also employs a carefully designed TMD (Tuned Mass Damping) suspension to control motion in the cone's surround for more articulate midrange performance.
A gorgeous, vibration-damping cabinet
The eye-catching front baffle of the Kanta No.3 is molded out of a single piece of polymer rather than the usual MDF (medium-density fiberboard), for a higher degree of density, stiffness, and damping. It's also carefully shaped to eliminate sound-muddying diffraction. The cabinet itself is crafted from a molded wood material that's both rigid and vibration-resistant.
Front and rear Powerflow ports helps deliver deep, uncompressed bass.
Need new wire for your system?
The Kanta No.3 does not come with any speaker wire. Our article on choosing and installing speaker wire has helpful tips on finding the right option for your system.
Shop our selection of speaker wire.
READ LESS
Product highlights:
three-way design:

dual 8" flax cone woofers with NIC (Neutral Inductance Circuit) magnetic circuit for deep, articulated bass
6-1/2" flax cone midrange with TMD (Tuned Mass Damping) suspension and NIC for precise, detailed midrange
1-1/16" IAL3 Beryllium tweeter for extremely accurate high frequencies

sonically neutral multi-ply molded wood cabinet
molded high-density polymer front baffle for enhanced sound definition
front and rear Powerflow ports for extended bass frequency response
carpet spikes and protective disks for solid floors included
frequency response: 33-40,000 Hz (±3dB)
sensitivity: 91 dB
nominal impedance: 8 ohms
power handling: 40-400 watts
high-quality binding post speaker terminals accept bare wire, spade connectors, and banana connectors
Dimensions and warranty:
15-3/16"W x 50-3/8"H x 20-1/2"D
weight: 101.4 lbs.
warranty: 5 years
MFR # JMLKANTN3-BHG/DB
Customer reviews for Focal Kanta™ No.3
Loading...
Loading reviews...
Average review:
5.0 out of 5 stars
Thanks for submitting your review
Most reviews are processed and published within 5 business days. You will receive a confirmation email once your review has been published.
Customer photos
This review was collected as part of a promotion
More details on the Focal Kanta™ No.3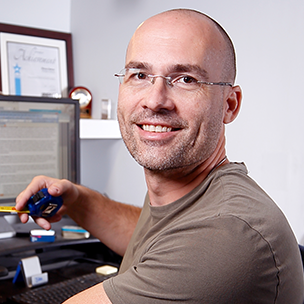 Researched by Crutchfield's

Stacey B.
Product Research
Features
3-Way Driver Design: The Focal Kanta N3 floorstanding loudspeaker features a 3-way driver design that combines a Beryllium dome tweeter with a 6.5" Flax sandwich cone midrange driver and two 8" Flax sandwich cone bass woofers that give your music and movie soundtracks warmth, depth, detail, and clarity.
IAL3 Beryllium Tweeter: The Kanta N3 houses a new 1.1" pure Beryllium dome tweeter for the high frequency and treble register, up to 40kHz. The 1.1" Beryllium tweeter features an incredibly light and extremely rigid dome that offers a linear frequency response curve, acoustic transparency, and fast transient response. This new IAL3 Beryllium tweeter combines IAL (Infinite Acoustic Loading) and IHL (Infinite Horn Loading) tweeter technologies, both of which help with the absorption of waves, thus lowering the tweeter frequency and eliminating distortion.
The rear of the Beryllium tweeter is loaded via a small cavity which is connected to the exterior of the enclosure by a horn. The inside of the horn is filled with a damping material. Thus, sound waves from the rear of the tweeter are delicately and gradually absorbed. Its acoustic impedance approaches zero so that no resistance alters the movement of the dome - pushing high frequency definition to its maximum.
The advantage of this setup is that it only slightly affects the cabinet's internal volume. Thus, Focal can get the most out of the woofer to enhance bass performance while having an ideally-positioned tweeter - all in a reasonably-sized cabinet. Moreover, it helps to isolate the tweeter from any interference from vibrations that could lead to distortion.
Flax Cone Midrange & Woofers: The Focal Kanta N3 benefits from Focal's Flax sandwich driver cone technology, making voices more intelligible with more depth. Flax is an eco-textile with astounding structural properties - it is light, stiff, and well damped for greater neutrality of timbres and better definition. The Kanta N3 is composed of one 6.5" midrange driver and two 8 " woofers with Flax sandwich cones that provides natural midrange, rich bass, and high definition sound. This sandwich cone is made of high quality flax fiber enclosed by two thin layers of glass fiber. The lightness of the fiber satisfies the criteria of high internal damping, high velocity, and high flexural rigidity. Flax is twice as light as fiberglass, because the fiber is hollow. It also has very low elasticity which makes it ideal to increase the flexural rigidity of a sandwich structure.
TMD (Tuned Mass Damping) Suspension: Focal's Tuned Mass Damper (TMD) suspension system stabilize the dynamic behavior of the woofer's surround according to resonance, thus avoiding deformation of the cone without negatively affecting the dynamics.
NIC (Neutral Inductance Circuit) Motor: Focal's NIC (Neutral Inductance Circuit) motor system stabilizes the magnetic field for perfectly defined sound and better controlled bass.
High Density Cabinet: Even the Focal Kanta N3's speaker cabinet is designed to create acoustic softness and warmth for a sound that is very pleasing to the human ear. The sides, top, and bottom of the cabinet are constructed of multi-ply wood layers, while the front-baffle of the speaker cabinet is molded in one piece from HDP (high density polymer). This configuration of material creates a speaker enclosure that is dense, stiff, and well damped. The speaker cabinet's soft angles eliminate standing waves inside the enclosure that can lead to distortion, while the one-piece HDP front-panel eliminates any sound diffraction so you don't lose any of your sound.
Power Flow Port Technology: The Kanta N3 floorstanding speaker employs Focal's Power Flow technology with a front-firing port for for greater efficiency and bigger, deeper bass performance with low distortion.
Magnetic Grilles: Two cloth, magnetic grilles (one small and one large) easily attach and detach from the speaker cabinet's front-baffle. The large grille covers the two woofers, while the small grille cover the midrange driver. The tweeter has an integrated, non-removable metal grille.
Binding Post Terminals: The Focal Kanta N3 floorstanding speaker is equipped with a set of heavy-duty binding post terminals that will accept bare wire (up to 10AWG), pin-connectors, spade-lugs, and banana plugs (single only). Two plastic inserts will need to be removed to use banana plugs.
Mounting & Placement Options: The Kanta N3 floorstanding loudspeaker features sturdy outrigger feet with decoupling spikes that provide excellent stability on carpeted and other flooring. Protective pads are included to sit underneath the spikes to protect hardwood, tile, laminate, and vinyl flooring. The height of the spikes can be adjusted for uneven floors. The N3 floorstanding loudspeaker is perfect for rooms measuring up to 320 sq/ft, and is also ideal for larger rooms of up to 645 sq/ft. Follow these simple placement guidelines to optimize the Kanta N3 floorstanding loudspeaker's performance and to guarantee good tonal balance and a realistic sound stage.
The loudspeakers should be positioned symmetrically, facing the listening area, ideally forming an equilateral triangle with it. However, these distances may be adjusted to find the ideal compromise according to the design of your rooms
The loudspeakers should be positioned at the same height, in the same horizontal plane. Ideally, the tweeter should be positioned at the same height as the listener's ears in the usual listening position.
Do not position the loudspeakers too close to a corner of the room and do not place them too close to a wall. This will induce some unwanted room resonance and artificially increase bass response. On the other hand, if the bass level is considered to be insufficient, you could try moving the loudspeakers nearer a wall to re-balance the bass level.
Note: The Focal Kanta N3 floorstanding speaker should always be used with the outrigger feet and spikes (protective discs) installed for maximum stability and optimum sound performance.
Focal Kanta Series: Focal's Kanta Series offers an uncompromising design that is totally focused on acoustic performance, thanks to its newly designed IAL3 Beryllium dome tweeter, legendary Flax sandwich cone technology, and high density cabinet construction. The Kanta Series consists of two floorstanding loudspeakers (N3 / N2), one bookshelf loudspeaker (N1), and a center-channel speaker (Center).
Break-In Period: The speaker drivers used in the Kanta Series loudspeakers are complex mechanical components which require a certain time to adapt to operate at their best and to become acclimated to the temperature and humidity of the listening environment. This break-in period varies depending on the climate and may last a few weeks. To reduce the break-in period, Focal recommends operating the loudspeakers for approximately twenty consecutive hours. Once the loudspeakers' characteristics have totally stabilized, you will be able to enjoy the Kanta Series loudspeakers' performance fully.
Made In France: The Kanta series of loudspeakers are developed and manufactured in France by Focal.
Loading...
Loading accessories...
Loading...
Loading articles...