About the Midland GXT1000VP4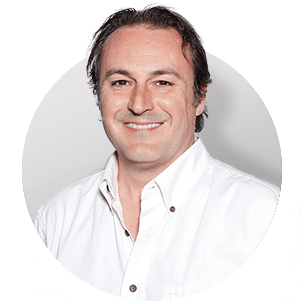 Head for the hills while staying in touch
Midland's GXT1000VP4 hand-held GMRS radios are rugged, reliable, and ready for your trip on the trail. With 50 total channels, 285 privacy codes, NOAA weather alerts, and a 36-mile range, these water-resistant units are a great addition to your outdoor gear collection.
Head for the hills while staying in touch
Midland's GXT1000VP4 hand-held GMRS radios are rugged, reliable, and ready for your trip on the trail. With 50 total channels, 285 privacy codes, NOAA weather alerts, and a 36-mile range, these water-resistant units are a great addition to your outdoor gear collection.
Made for the outdoors
Designed for outdoor life, these rugged, water-resistant radios offer a maximum range of up to 36 miles, so you'll be able to stay in touch over long distances. With handy channel scan and NOAA Weather Alert technology, you'll be glad you packed these water-resistant radios in your camping pack or go-bag.
Easy to use
The buttons are easy to use, even when you're wearing gloves, and call alert ensures that you'll know when someone's trying to hail you. If you don't have a hand free when the call comes over, you can rely on eVOX hands-free operation to communicate clearly. You can even program 10 unique call alerts, so you'll always know which member of your party is trying to contact you.
The backlit LCD screen is easy to read, and you'll also appreciate features like channel monitor, vibrate alert, keypad lock, and "whisper mode," which allows you to speak softly and still be heard by others — a very handy thing for hunters.
Plenty of power
These radios are powered by two 700mAh rechargeable battery packs (included) that work with the included charging dock. AC and DC adapters are included, too, and in a pinch each radio will accept three AAA batteries.
Note: Maximum range can only be achieved over water or open rural areas under ideal conditions.
READ LESS
Product highlights:
one pair of GXT1000VP4 radios with boom mic headsets
also includes desktop charging station, AC and DC adapters, and accessories
maximum range: up to 36 miles (in open areas without obstructions)
22 channels (plus 28 extra channels)
142 privacy codes
NOAA weather alert radio
JIS4 water-resistant case
backlit LCD screen
easy button access
eVOX hands-free operation
10 unique programmable call alerts
X-TRA TALK power (the maximum allowed by law)
SOS siren for emergency use
powered by two 300mAh rechargeable battery packs (included) or three AAA batteries each (not included)
handset dimensions: 2.44'' x 7.91'' x 1.52"
warranty: 3 years
MFR # GXT1000VP4
What's in the box:
Midland GXT1000VP4 owner's manual
Two GXT1000VP4 handheld 2-way GMRS radios
2 Belt-clips
2 Boom-mic earpieces (attached 47" cord)
Two Ni-MH Rechargeable battery packs (6.0V/700mAH)
Charging base
6' AC power adapter (9VDC/300mA)
5' Lighter adapter
Owner's manual
Quickstart guide
Customer reviews for Midland GXT1000VP4
Average review:
5.0 out of 5 stars
Thanks for submitting your review
Most reviews are processed and published within 5 business days. You will receive a confirmation email once your review has been published.
Customer photos
This review was collected as part of a promotion
More details on the Midland GXT1000VP4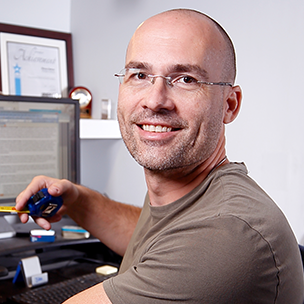 Researched by Crutchfield's

Stacey B.
Product Research
Features
50 GMRS w/ 285 Privacy Codes: The Midland GXT1000VP4 two-way radio offers 50 GMRS channels with easy button access for channel selection. 285 privacy codes (38 CTCSS / 104 DCS) give you up to 6270 channel options to help you block other conversations. The result is clear, crisp communication.
Note: An FCC license is required for operating a GMRS radio.
Channel Scanning: The Midland 2-way radio can rapidly scan all 50 channels and will stop on any active channel. It will then resuming scanning after 4 seconds of no channel activity.
NOAA Weather Radio/Scan & Alert: Built-in NOAA weather-band radio function enables you to scan all 10 NOAA Weather Channels as well as receive weather reports and alerts from designated NOAA stations.
36-Mile Range: The Midland GXT1000VP4 radio provides two-way communication up to 36 miles. Maximum range can only be achieved over water or open rural areas under optimum conditions.
Transmit Power Level: The Midland 2-way radio provides 3 transmit power levels (Hi, Med, and Lo), selectable in the system menu. When the battery level drops to one bar on the battery level meter, the power level will automatically drop to Lo.
VOX (Voice Activated Transmit): VOX is a feature that allows you to use the two-way radio hands-free. VOX keeps the microphone active all the time, which means that the radio will automatically start transmitting when you speak. This feature relieves you of the burden of having to push the microphone button when you want to start transmitting.
SOS Siren: The GXT1000VP4 includes an SOS Siren feature that, when activated, will output a loud siren sound while flashing the display backlighting.
Whisper Function: This feature enables the user to transmit a message at a higher volume level, even if whispering into the mic.
Call Alert & Roger Beep: The GXT1000VP4 can transmit a call alert with an audible tone. The two-way radio will then beep to confirm to other users that your transmission has finished.
Silent Operation: The Silent Operation mode turns off all beeps & tones for quiet operation when you are out in the woods hunting or taking photos of wildlife.
Dual Watch: This feature lets the user scan 2 channels for any activity. The first channel will be the current channel in the display, while the second channel is selected in the menu.
LCD Screen: The two-way radio features an LCD screen that indicates Channel Number, Privacy Code, and Battery Meter; as well as icons for Weather Band, Key Lock, VOX, Receiving, & Transmitting, Vibrate, Whisper, and SOS siren mode.
Keypad Lock: To avoid accidentally changing the radio settings, you can lock the two-way radio's keypad.
Rechargeable Battery Pack: The Midland two-way radio is powered by a 700mAh rechargeable NiMH battery pack (included) or 4 "AA" batteries (not included). A desktop charger is supplied to charge both two-way radios at once using the included AC power adapter (NiMH battery only). A DC vehicle power adapter is also included. Either power adapter can recharge the NiMH battery by plugging directly into the 2-way radio's microphone jack.
JIS-4 Water Resistance: The GXT1000VP4 features a JIS-4 (Japan Industrial Standards) waterproof rating, making it resistant to water splash from any direction. The Midland radio is not designed for direct immersion in water.
Note: The GXT1000VP4 only carries a JIS-4 waterproof rating when not using the boom-mic/earpiece and the external jacks have their protective cover in place.
Built-in Mic/Speaker + External Jacks: The Midland 2-way radio is equipped with a built-in microphone & speaker, and also features a 2.5mm microphone jack and 3.5mm speaker jack for connecting the included boom-mic/earpiece, freeing your hands for other tasks. The boom-mic/earpiece features a proprietary connector with both 2.5mm and 3.5mm jacks. The microphone jack can also be used to charge the Ni-MH battery pack using one of the included chargers.
Belt-Clip: The GXT1000VP4 includes a belt-clip so you can easily attach the two-way radio to your hip. The belt-clip is detachable.
Specifications:
GMRS Channels: 50
NOAA Weather Channels: 10
Privacy Codes: 285
Range: Up to 36 miles
Dimensions: Width = 2.61", Height = 7.90", Depth = 1.55"