About the Midland MXT400VP3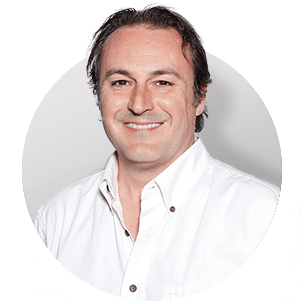 Big value for big properties
When you have a lot of ground to cover, it takes a powerful radio to keep in touch. Midland's MXT400 MicroMobile radio gives you incredible range, plus a host of high-tech features. It works great in cars, trucks, or UTVs, so for ranchers, farmers, and anyone else with a lot of land to traverse, this 40-watt radio bundle gives you everything you need to keep in touch.
Big value for big properties
When you have a lot of ground to cover, it takes a powerful radio to keep in touch. Midland's MXT400 MicroMobile radio gives you incredible range, plus a host of high-tech features. It works great in cars, trucks, or UTVs, so for ranchers, farmers, and anyone else with a lot of land to traverse, this 40-watt radio bundle gives you everything you need to keep in touch.
This everything-you-need bundle features the MXT400, an antenna mounting bracket, an antenna cord, and a rugged, powerful 3dB gain ghost antenna.
Cover those wide-open spaces
With a whopping 40 watts of power, you'll enjoy remarkable range and reliability over open terrain. You'll be able to access 8 repeater channels and 15 high/low power channels with the easy-to-reach buttons, while 142 privacy codes make it highly unlikely that you'll trip over anyone else's transmissions. You can scan channels, too, so you won't miss anything important. You can use it to communicate with any other Midland GMRS radio, as well as most walkie-talkies.
Clarity and control
This radio boasts plenty of power, but it also offers some smart features. "Silent mode" operation ensures keeps distracting beeps and tones out of the mix entirely. You'll also appreciate features like auto-squelch, monitor mode, keypad lock, an external speaker jack, digital volume controls, and a backlit high-contrast LCD that's easy to see, day or night.
Installs where you want it
The bundle's MXT400 radio is easy to install in almost any vehicle. The detachable flip-frame mount secures on or under the dash, and you can slide the radio out when you need to.
READ LESS
Product highlights:
radio bundle with 40-watt GMRS base radio, 3dB ghost antenna, antenna mount, and antenna cord
8 repeater channels for increased range
15 high and low power channels
142 privacy codes
channel scan to monitor radio activity
controlled frequency synthesizer
high-grade microphone
silent operation quiets beeps and tones
digital volume controls
external speaker jack
backlit LCD display
compatible with Midland (and most other) GMRS two-way radios
radio mount and mounting hardware included
antenna mounting bracket and cord included
FCC license required
warranty: 1 year
3dB ghost antenna
MFR # MXT400VP3
What's in the box:
Midland MXT400VP3 owner's manual
MXT400 Two-Way radio
Microphone w/ 3' cord
MXTA25 3dB Gain 'Ghost' antenna
19.7' (6m) MXTA24 Antenna cable (FME-to-UHF adapter installed)
MXTA23 Antenna mounting bracket (2 bracket halves / Four 60mm bolts / 4 Nuts / 4 Lock-washers)
Microphone mounting bracket (includes 2 screws and 2 lock-washers)
79" Power/ground harness w/ in-line fuse holders on both wires (15 A fuses installed)
Four 3/4" screws
Four 5/16" machine screws
4 Flat-washers
4 Lock-washers
2 Spare fuses
Owner's manual
Quick-start guide
Customer reviews for Midland MXT400VP3
Average review:
3.0 out of 5 stars
Thanks for submitting your review
Most reviews are processed and published within 5 business days. You will receive a confirmation email once your review has been published.
Customer photos
This review was collected as part of a promotion
More details on the Midland MXT400VP3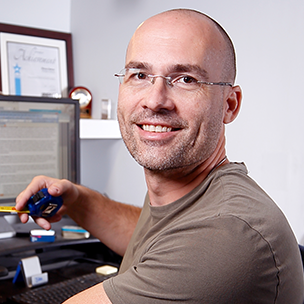 Researched by Crutchfield's

Stacey B.
Product Research
Features
Overview: The Midland MXT400VP3 Two-way radio bundle includes a Midland MXT400 GMRS two-way radio kit along with an MXTA25 3dB Gain "Ghost" Antenna, an MXTA23 Roll Bar/Mirror Antenna Mount, and an MXTA24 Low-Profile Antenna Cable.
MXT400: The Midland MXT400 is a GMRS (General Mobile Radio Service) two-way radio with a broadcast range of up to three times that of standard, hand-held, two-way radios (walkie talkies) providing a full 40 watts of power for a maximum operational range of up to 65 miles. Key features include: 15 high power GMRS channels, 8 repeater channels for increased range, 142 privacy codes, Auto channel-scan, and Silent Operation. The MXT400 is compatible with all Midland and most other brands of GMRS radios. Its compact and durable housing can be mounted under a dashboard or glove box with the included mounting hardware. The 2-way radio includes a hand-held PTT (push to talk) microphone.
Note: Operation of a GMRS radio requires an FCC license.
Range: With 40 watts of power, the MXT400 can provide exceptional communication range. The following is an estimated range guide:
Maximum distance is up to 65  miles line of sight with no obstructions.
15 - 20 miles with partially obstructed line of sight (trees, small hills, etc).
5 - 10 miles with major obstructions to line of sight (buildings, larger hills, mountains, etc).
Channels: The MXT400 provides 15 GMRS channels that can be selected manually or with the Auto-scan mode that continuously scans all 15 available channels for activity. It also includes a Monitor Mode that lets you check for activity on the currently selected channel. This mode also lets you adjust the volume of the radio if you're not receiving a signal from an assigned transmitter. The MXT400 has the ability to access up to 8 repeater channels which can significantly increase the radio's range and coverage area.
FRS Compatibility: FRS (Family Radio Service) radios share the some of the same channels as GMRS radios (1-7 & 15-22), however at a lower transmitting power level (2W or less). This allows the MXT400 to be used with FRS radios, but with a shorter communication range. Channels 8-14 are strictly for FRS radio use and cannot be used by the MXT400.

Note: If using a GMRS radio to communicate with an FRS radio, communication range will be limited to the FRS radio's ability.
Squelch and Privacy: Squelch is the ability of a transmitter/receiver to suppress or mute the channel if the signal level weakens enough. This helps keep out unwanted channel noise and stray signals from other devices, especially when there's no signal being sent from a transmitting device. The MXT400 has adjustable Squelch sensitivity, with a level of 00 being the most sensitive allowing the squelch to open on very weak signals and a maximum setting of 09 which requires a very strong signal to open the squelch. The radio also features Privacy Codes via CTCSS (Continuous Tone Coded Squelch System) and DCS (Digitally Coded Squelch). These systems allow several users to share the same channel without disturbing each other. When CTCSS or DCS is enabled for a selected channel, the channel is muted to all incoming signals unless they carry the correct CTCSS or DCS tone. When a transmission with the correct tone is received, the mute is lifted and the voice audio can be heard. The MXT400 has 142 total Privacy Codes, 38 CTCSS and 104 DCS.
Menus: The following are the 11 menu options available on the MXT400:
TX: Transmit. This selection allows the transmitter to be disabled if using the radio as a receiver only.
Talk: Talk Around Function. This allows you to directly communicate with other radios in your group when the repeater is not active or out of range.
Comp: Voice Compander. This function is used to reduce background noise and enhance audio clarity, especially in long range communication.
Mute: Silent Operation. When this function is On, all operational "beeps" and "tones" are disabled.
Call: Call Alert. Used to select one of 5 available tones to alert of an incoming message.
TOT: Time Out Timer. This limits the amount of transmitting time the radio has per PTT activation.
APO: Auto Power-Off. Allows you to set a time interval to automatically power the radio off after no use.
SQL: Adjusts the Squelch Sensitivity.
Lamp: Allows the LCD display brightness to be adjusted with 6 levels available.
RP: Repeater. Allows you to access any of the 8 repeater channels.
Restore: Restores unit back to factory default.
Microphone:
PTT: Push-to-talk. This activates a transmission when pressed.
Channel Up/Down: These two buttons cycle through different channels.
Lock Switch: This slide switch will lock the Channel buttons on the mic, but not the PTT button.
Front Panel:
Channel: This dial cycles through all of the available channels.
TX: This LED will light when transmitting a signal.
Menu: Opens up the Menu options.
Call/Lock: A quick press of this will send a call signal and a long press will lock the keypad.
Power Level: This button cycles through the 3 transmit power levels; Hi, Mi, and Lo. Only Mi and Lo will be displayed with icons on the LCD screen.
Power: Turns unit on/off.
Volume
Mic Jack: RJ45 jack for connecting the hand-held mic
TS/DCS: This button cycles through the Privacy Tone options.
Select: Allows any currently highlighted menu item to be selected.
Scan/Mon: Pressing will enter scan mode, a long press enters monitor mode.
Data Terminal: Not used.
LCD Display: The MXT400's display will show the following information:
Transmitting Strength: Will display Mi or Lo unless Hi is selected (no icon will be displayed).
A Icon: Shows if the Auto-Power Off option is on.
+ / - Icons: Indicate repeater offset.
T SQ Icons: Display CTCSS Privacy Tone.
DCS: Displays DCS Privacy Tone.
Key Icon: Shows if the Keypad Lock is on/off.
Compander Icon: Shows Compander selection.
Signal Strength: A 5-segment meter shows signal strength.
Busy Icon: Shows if the Receiver is active.
Channel Name: Will be displayed in the center of the LCD.
rP Icon: Displays the Repeater Channel if being used.
Rear Panel:
ANT Jack: An SO-239 UHF socket for external antenna (sold separately).
EXT SPKR: A 3.5 mm audio jack to connect an optional external speaker.
External Power Jack: Power socket for an optional DC power supply .
Power/Ground Pigtail: This is a non-removable 12" pigtail for the power and ground wires. The power wire includes an in-line fuse holder with a 15A fuse installed. A Molex plug on end of wires attaches to a Molex plug on the 79" power/ground extension harness. Additional fuse holders with 15A fuses are included on both the power and ground wires of the 79" extension harness. Wires terminate in bare-ends.
MXTA25 "Ghost" Antenna: The MXT400VP3 includes a Midland MicroMobile MXTA25 3dB Gain Ghost Antenna that can double the signal output of the 2-way radio. This low-profile antenna blends in with your vehicle while providing clear, reliable communication. The MXTA25 3dB Gain Ghost Antenna is designed to withstand the harshest environments.
Antenna Mounting & Connection: The MXT400VP3 includes a mounting bracket and connection cable for installing the MXTA25 Ghost Antenna.
MXTA23 Roll Bar/Mirror Mount: The Midland MicroMobile MXTA23 is a clamp-style antenna mounting bracket that can be attached to roll bars, roof racks, and mirrors up to 1-7/8" in diameter using the provided hardware. The antenna mount features a 16mm (0.63") mounting hole that's compatible with NMO connectors.
MXTA24 Low-Profile Antenna Cable: The Midland MicroMobile MXTA24 Low Profile Antenna Cable Connector is a CB antenna cable for select Midland MicroMobile 2-way radios. The large diameter RG54U antenna cable features high-quality shielding and a low-profile NMO connector for low-clearance installations. A removable FME-to-UHF adapter makes routing the cable through grommets and firewalls much easier.
Radio Specifications:
Transmitting Power: 40 W
GMRS Channels: 15
Privacy Codes: 142
Repeater Channels: 8
Accessories: Mounting bracket
Dimensions: Width: 5.50", Height: 1.66", Depth: 7.44"