Metra 95-8156 Dash Kit
Ron from Thurman,iowa on 9/5/2017
1990 Lexus LS400
Fit good looks good
Pros: Looks good easy to use
Cons: Plastic bracket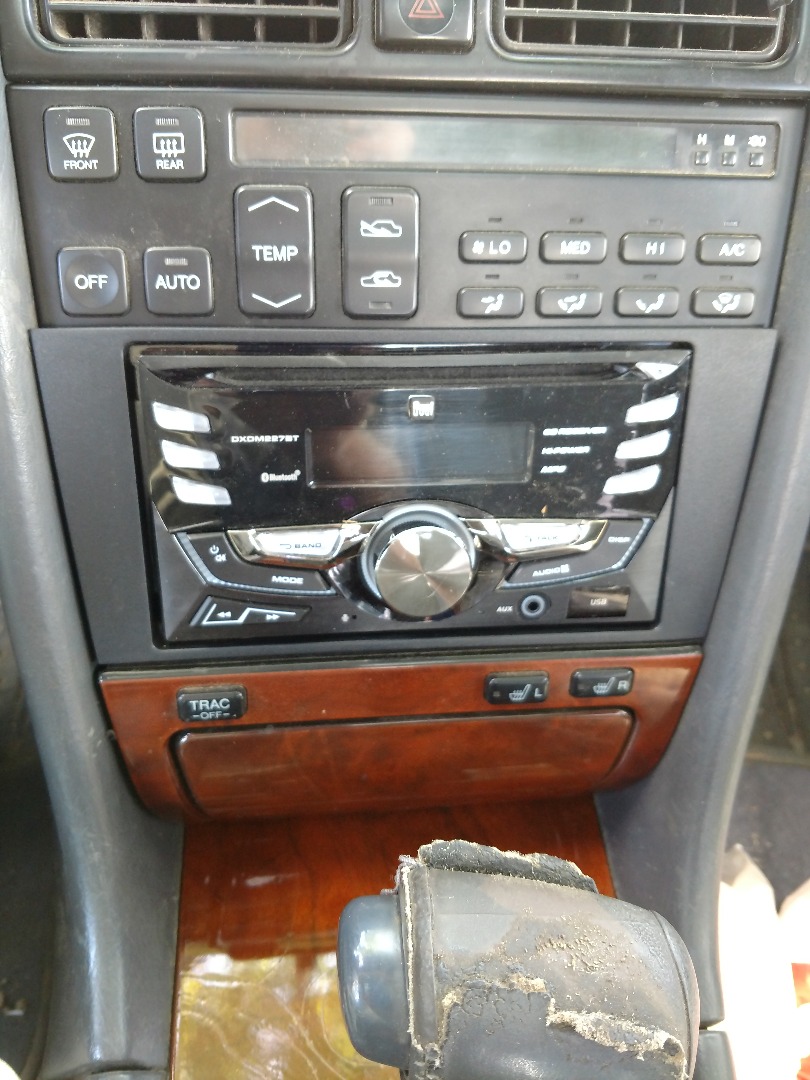 0 of 0 found this helpful
1994 Lexus LS400
azmark from Arizona on 12/29/2015
1994 Lexus LS400
Shape and mounting points are a perfect fit for our 1994 Lexus LS400. I used the stock screws (4 per side) for the mounting bracket instead of the two per side aftermarket screws that came with the kit. The OEM screws made the adapter fit better and tighter to the new head unit. The only thing that would make the adapter a 5 star product is if the bottom plastic mounting points for the ashtray were reinforced with metal as they are very flexible and make installing the ashtray very tedious for fear of breaking the tabs (which I didn't).
Pros: free, good fit.
Cons: Plastic tabs are too flexible and tough to engage the ashtray tabs.
0 of 0 found this helpful
1990 Lexus LS400
kxkhatam from Arizona on 11/9/2015
This double din dash kit worked perfectly with the rather uneven shape of the Dash. Had some help from Crutchfield with regards to removing the existing panel from the Alpine CDE-W265BT. Everything went real smooth. I am really happy with the outcome.
Pros: Works with Trapezoid dash in 1990 LS400.
Cons: Material could be better but it is free with radio purchase.
0 of 0 found this helpful