Works as it should
Shayden Rajo from Koloa, HI on 9/19/2023
2007 Infiniti G35
It fixed the common problem of AC and Radio not working. Fits and works like it should.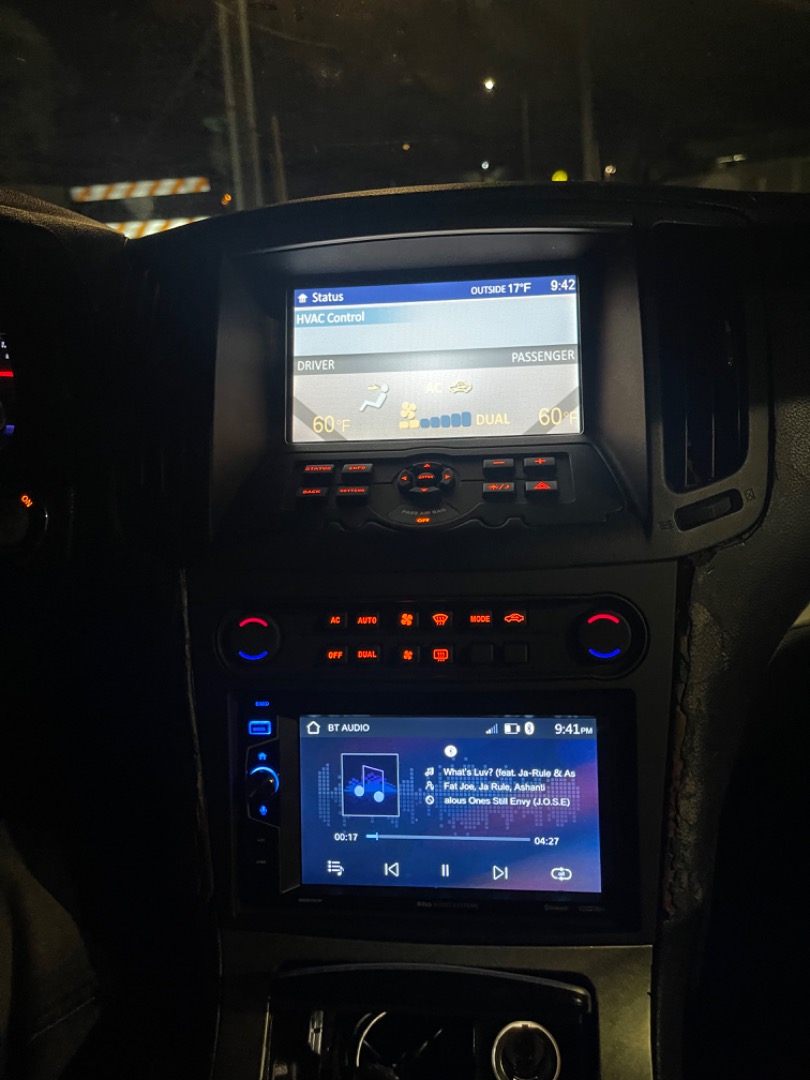 0 of 0 found this helpful
Metra 99-7625B Dash and Wiring Kit
Chloe from Glassboro, NJ on 6/29/2021
product don't even fit. messed my car up. do not buy.
Pros: nothing
Cons: stinks
Crutchfield response
on 7/12/2021
0 of 2 found this helpful
Easy of Installation
Crutchfield customer from Hopewell Jct, NY on 11/17/2020
2008 Infiniti G35
Simple installation connection kit.
Pros: OEM connection fit, very helpful customer service
Cons: If the wrong stereo is specified, then wiring could be a little difficult, but tech support is great. Not a real CON for me.
3 of 3 found this helpful