About the Panasonic MXE CQ-C9800U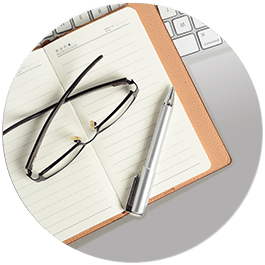 There's high power, and then there's high power! Panasonic's CQ-C9800U CD/MP3/WMA receiver, with its industry-leading 60 watt RMS x 4 internal amplifier, cranks out crystal-clear highs, thunderous bass, and true-to-life sound at all volume levels — leaving its competition in the dust. Combine that kind of muscle with "start-to-finish" digital processing, and you've got a receiver capable of unparalleled audio performance!
There's high power, and then there's high power! Panasonic's CQ-C9800U CD/MP3/WMA receiver, with its industry-leading 60 watt RMS x 4 internal amplifier, cranks out crystal-clear highs, thunderous bass, and true-to-life sound at all volume levels — leaving its competition in the dust. Combine that kind of muscle with "start-to-finish" digital processing, and you've got a receiver capable of unparalleled audio performance!
It's all thanks to the Performance Digital amp chip, which is capable of producing incredible power while generating minimal heat. The CQ-C9800U is the first receiver on the market to incorporate this technology, delivering dynamic sound that reproduces your tunes exactly as the artists intended.
Radio DSP extends the "Performance Digital" design with a digital AM/FM converter that cuts down on radio interference for improved sound quality. MP3/WMA playback gives you an in-dash jukebox — with up to 10 hours of music files per disc, intuitive controls make it easy to navigate through all those songs and folders.
Tweak your music with the 9-band Sound Quality EQ, while Panasonic's Dynamic Control lets you contour the bass and treble frequencies to match your vehicle's acoustics. Variable high- and low-pass filters allow you to trim the receiver's output to best suit your speaker system. Want bass, but short on space? Activate the Super Bass Control Subwoofer feature, and you can drive small subwoofers with the receiver's rear speaker outputs!
Read a hands-on review of the CQ-C9800U at CrutchfieldAdvisor.com.
READ LESS
Product highlights:
Performance Digital internal amp (60 watts RMS x 4)
motorized, detachable faceplate
Day and Night illumination
High Definition 3DDM animated display with user-customizable graphics
spectrum analyzer
plays CDs, CD-Rs, and CD-RWs (including discs loaded with MP3 and WMA files)
direct track selection (with remote control)
Alphatuner V with Radio DSP
18 FM/6 AM presets
seek tuning
SQ9 sound control (six preset tone curves and a 9-band equalizer)
Dynamic Control bass/treble enhancement
CD changer controls
rear auxiliary input
5-volt front, rear, and subwoofer preamp outputs
variable high-pass (90-225 Hz) and low-pass (60-160 Hz) filters
Super Bass Control Subwoofer — activates level control and low-pass filter on rear speaker outputs
clock
wireless remote
60 watts RMS/70 peak x 4 channels
CD frequency response 20-20,000 Hz
CD signal-to-noise ratio 106 dB
FM sensitivity 13.2 dBf
warranty: 2 years
MFR # CQ-C9800U
What's in the box:
Panasonic MXE CQ-C9800U owner's manual
AM/FM/CD receiver with 15-amp fuse inserted into chassis
DC/DC converter (attached to unit)
Sleeve
Face
Hard plastic face case
Wireless remote control (YEFX9992663)
CR2025 battery
Trim ring
Wiring harness
2 DIN springs (installed)
2 Sleeve lock cancel plates (radio removal tools)
Rear support strap
Mounting bolt (5mm diameter)
Hex nut (5mm diameter)
Self-tapping screw (5mm diameter x 16mm)
Face security screw
Security screw instruction sheet
Operating Instructions (English/French/Spanish)
Warranty/Purchase Information Card
Panasonic Canada warranty sheet
Customer Services Directory sheet
Electrical Connections sheet (attached to unit)
Panasonic Customer Care card (extended service plan)
Transportation label (attached to unit)
Customer reviews for Panasonic MXE CQ-C9800U
Loading...
Loading reviews...
Average review:
4.0 out of 5 stars
Thanks for submitting your review
Most reviews are processed and published within 5 business days. You will receive a confirmation email once your review has been published.
Customer photos
This review was collected as part of a promotion
More details on the Panasonic MXE CQ-C9800U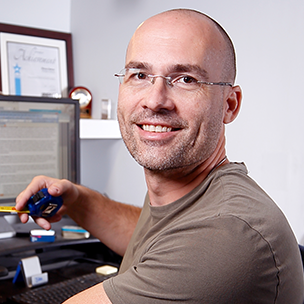 Researched by Crutchfield's

Stacey B.
Product Research
Features
CD Changer Controls
Note
Performance Digital High-Power Amp: The Panasonic CQ-C9800U is equipped with a Performance Digital high-power amplifier which produces 60 watts per channel RMS and 70 watts per channel peak. A digital amp uses high-speed current switching which results in cooler operation, allowing higher power without increasing the size of the heatsink.
Motorized Tilting Face: The CQ-C9800U features a motorized slide-down faceplate. The face automatically tilts to allow you to insert or eject a CD. The face angle can be adjusted to one of three settings (15?, 25? or 35?), or remain upright, whichever angle gives you the best visibility. When the face is removed, a red LED blinks on the front panel of the radio. The security indicator can be deactivated. Note: The bottom of the faceplate protrudes approximately 1-1/2" when a CD is being loaded or ejected.
HD 3DDM Display: The CQ-C9800U is equipped with a High Definition 3-D Dot Matrix Display. The large front panel display (approximately 3-1/2" x 1") features 20,480 dots (pixels), providing music-synched 3D action graphics with crisp detail. Full-dot LCD technology enables 4-level gradation for smooth, attractive images. The display's brightness can be set to one of three settings. The contrast setting can be adjusted from 0 to 5.
Display Settings: The C9800's display menu lets you choose from numerous background graphic patterns and still images:
Graphic Patterns:

A: Formula 1 racing
B: Metropolis (futuristic space cityscape)
C: Surfing
D: Tropical fish
E: Space scene
S-A: 25-band spectrum analyzer
All: Sequence of patterns A-E

Still Images:

1: Formula 1 racing
2: Palm trees
3: Sea gull
4: Planets
5: Warp (Light streaks)
6: Snowboarder
7: Woman's face
8: Saxophone
9: Planetary probe
10: Water skier
All: Sequence of images 1-10
Once you have chosen a graphic pattern and a still image, you can then select to display the graphic pattern (with or without source info), the still image (with or without source info), a plain background (with or without a large clock display), or completely turn off all displays.
Custom Displays: You can customized the background motion and still images, and the opening and ending screens using your own images stored on CD-R or CD-RW. A huge variety of images plus the downloadable application (Image Studio) are available at a special website.
Day and Night Faceplate: This unit features the Day and Night faceplate. During the day, the face is dark gray with a silvery mirror-like finish on the ends. At night, or whenever it's dark in the vehicle, the outside edges of the faceplate and a "halo" around the volume knob illuminate in blue.
MP3/WMA Playback: This unit can play MP3 and WMA files recorded on CD-ROM, CD-R, and CD-RW discs in ISO9660 Level 1/Level 2, Apple Extension to ISO9660, Joliet, and Romeo formats. Each disc should have a maximum of 8 trees, 255 folders, and 999 files. Each folder can have a maximum of 255 files.
SQ9: The CQ-C9800U features a SQ9 "Sound Quality" 9-band equalizer with selectable center frequencies and 6 EQ presets. The presets include Rock, Pop, Vocal, Jazz, Club and Flat. You can further adjust the presets at any of the 9 EQ bands and save the custom settings into memory for instant recall. The 9 bands can be adjusted from -12dB to +12dB and you can choose the center frequency from the following (default center frequency in bold):
Band 1: 25, 31.5, 35, 40, 50, 55, 60, 62.5, 65, 70, 75, and 80 Hz
Band 2: 100, 105, 110, 115, 120, 125, 130, 135, 140, 145, 150, 155, and 160 Hz
Band 3: 200, 220, 230, 240, 250, 270, 280, 290, 300, and 315 Hz
Band 4: 400, 425, 450, 475, 500, 525, 550, 575, 600, and 630 Hz
Band 5: 800, 850, 900, 950, 1k, 1.05k, 1.10k, 1.15k, 1.20k, and 1.25k Hz
Band 6: 1.6k, 1.7k, 1.8k, 1.9k, 2k, 2.1k, 2.2k, 2.3k, 2.4k, and 2.5k Hz
Band 7: 3.15k, 3.25k, 3.5k, 3.75k, 4k, 4.25k, 4.5k, 4.75k, and 5k Hz
Band 8: 6.3k, 6.5k, 7k, 7.5k, 8k, 8.5k, 9k, 9.5k, and 10k Hz
Band 9: 12.5k, 13k, 14k, 15k, 16k, 17k, 18k, 19k, and 20k Hz
Dynamic Control: Instead of traditional bass and treble controls, this unit uses Dynamic Control (DC) to add emphasis to the bass and treble while maintaining balance with the midrange without upsetting the overall proportions of the complex music waveform. The level of emphasis can be finely adjusted, allowing you to achieve a clear, dynamic reproduction of the original signal. When Dynamic Control has been activated a small "DC" icon appears in the display.
Subwoofer Output: In addition to front and rear preamp outputs, the CQ-C9800U has a non-fading, two-channel subwoofer output. You can adjust the volume of the subwoofer output from -6dB to +6dB in 2dB increments plus "subwoofer mute". The subwoofer output has a low-pass filter with a selectable cutoff frequency between 60Hz and 160Hz in 5Hz increments.
Super Bass Control Subwoofer (SBC-SW): You can drive small subwoofers with the rear speaker outputs with the SBC-SW. When the SBC-SW is activated, the subwoofer level and low pass filter settings are applied to the rear speaker outputs.
High Pass Filter: This unit has a built-in high pass filter for the front and rear speaker and preamp outputs with a selectable crossover frequency from 90Hz to 225Hz in 5Hz increments or Off).
Seat Position Selector: To supplement the balance and fader controls, you can select from among five seat position settings to optimize sound reproduction in a particular listening position or for a certain number of passengers. The selections include: Front Left, Front Right, Front All, Rear All and Off.
Mute/Attenuate: This unit allows you to choose between mute (volume at 0) or attenuate (volume decreased by 10 steps) when you want to decrease the volume instantly.
Auxiliary Input: A set of female RCA jacks is provided to allow the connection of a portable audio source. Just connect your portable cassette, MD or MP3 player to this unit, and you can listen to the audio from the portable player through the speakers in your mobile audio system. The jacks are on a 6" long pigtail attached to the back of the unit.
Alphatuner V: The CQ-C9800U's Alphatuner V tuner is designed to help suppress multi-path distortion and reduce the problem of radio signal reflections in metropolitan areas. It also features increased sensitivity for weak signal areas.
Radio DSP: By digitally converting and processing FM and AM broadcast signals, adjacent interference and multipath distortion is reduced. Panasonic's Radio DSP uses an advanced algorithm, instead of an analog IF filter, to prevent neighboring broadcast frequencies from interfering with reception. Radio DSP uses a digital signal processing method to precisely remove multipath interference.
Direct Memory: One favorite radio station can be stored in Direct Memory and recalled at any time (even with the power off) with the push of the D-M button. In addition, you can store up to 18 FM and 6 AM stations in preset memory.
Remote Control: The CQ-C9800U is equipped with a wireless remote control (YEFX9992663). In addition to normal disc/tuner/audio controls, some functions are available exclusively by remote control only. The dimensions of the remote are: W=1.583", H=0.268", L=3.412".
CD Changer Compatibility: The CQ-C9800U can control compatible 6-disc and 8-disc Panasonic CD Changers including CX-DP880, CX-DP88, CX-DP801, CX-DP610, CX-DP601, and CX-DP600.
Dual CD Changer Control: Using the optional CA-CD55 (item # 133CACD55) Dual CD changer adapter, you can control two compatible CD changers with this unit.
Changer Controls:
Disc Up/Down
Direct Disc Selection (remote only)
Track Up/Down
Fast Forward/Fast Reverse
Random (all available tracks)
Disc Random (current disc)
Scan Play (all available tracks)
Disc Scan Play (1st track of all discs)
Repeat Play (current track)
Disc Repeat Play (current disc)
CD Changer Selection (1 or 2)
Clock/Illumination Displays: Pressing and holding the Source button turns the unit off completely. After the unit has been turned off, you can use the DISP (display) button to switch the clock display and face/button illumination on and off. If you leave the clock display and face/button illumination on, they are "keyed". If you turn the clock display and face/button illumination off, they only turn on when the unit is turned on ("unit on" operation).
Loading...
Loading accessories...
Loading...
Loading articles...