Sub placement is important
Crutchfield customer from Belleville, IL on 10/4/2021
Great output. I need to place somewhere else on my pontoon because it touches the sides and it causes a rattle when it hits. Overall, I give the speaker 5 stars
Pros: Sounds good
Cons: Bad placement on my part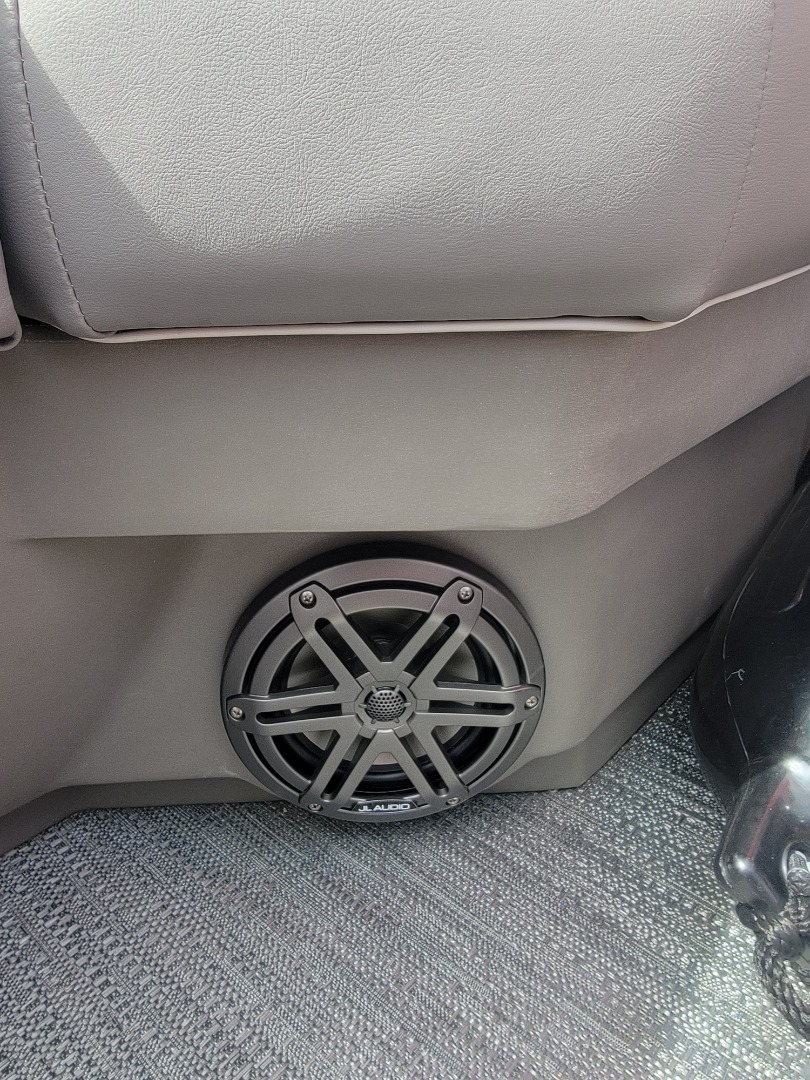 0 of 0 found this helpful
Crutchfield customer from Wilton, CT on 6/23/2021
Finish is terrible on the speaker box
4 of 4 found this helpful
Wow!!!
Brian from Clinton Township, MI on 12/5/2020
I was a little skittish when considering this subwoofer and it's price tag for our pontoon boat. M6 speakers and m600/6 amplifier weren't cheap so I dove in after speaking to Reid at Crutchfield- I did not want to skimp out now. You won't find many personal reviews on this subwoofer (specifically in JL's perfect fiberglass enclosure)... something I really wanted to see before I spent this much on a single 10" subwoofer. Well, my worries proved to be unfounded... with 200 watts RMS being fed to the subwoofer, it performs well beyond my expectations. Even in open air, the sub digs deep, hits precisely and with zero distortion. Located under the helm, with an open side, the bass is exactly what I needed. Never overpowering but never underpowered. The bass is present in every seating location and really lets the M6 coax speakers do the job they were designed to do (Im a HUGE fan of these M6 coax speakers!). Couple all this with a Dragonfly DAC and Tidals highest quality audio tracks being sent to the aux input on JLs Media Master 50 and I have a system that rivals that in my home and the M6 subwoofer is what ties it all together beautifully! Highly recommend if clean, tight, open air bass is what you are craving.
Pros: Clean. Deep. Precise. Fabulous enclosure. Virtually zero distortion at any level.
Cons: Price tag (which becomes a non-issue after the first audition)
5 of 6 found this helpful