About the JL Audio RD500/1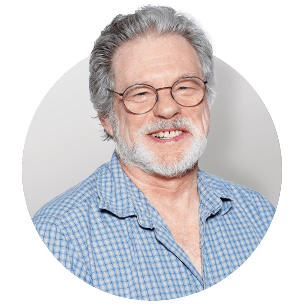 Power your bass
JL Audio's RD500/1 mono amplifier will power your subwoofer with up to 500 watts RMS, so you'll hear and feel the bass clearly over the whistle of the wind and rumble of the road. An optional wired remote lets you adjust the sub's volume from your front seat.
Power your bass
JL Audio's RD500/1 mono amplifier will power your subwoofer with up to 500 watts RMS, so you'll hear and feel the bass clearly over the whistle of the wind and rumble of the road. An optional wired remote lets you adjust the sub's volume from your front seat.
Low current demand, low distortion, and integrates well
The RD500/1 plays your music with true fidelity and impressive impact, without straining your car's electrical system, thanks to JL Audio's proprietary NexD™ amplifier technology. "Differential-balanced" inputs keep the incoming signals clear of outside noise, and allow you to connect this amp to just about any radio. The speaker-level inputs feature two auto turn-on modes so you can readily incorporate this amp into a factory system — no need for RCA connections or a remote turn-on lead for this setup.
LED clip light and other cool features
A low-pass filter and bass boost help you dial in the perfect tone for your sub and enclosure. An onboard LED clip indicator lets you set the amp gain quickly and accurately with the use of a test tone. A removable cover hides the amp's controls, resulting in a handsome appearance and a tamper-resistant installation. Cool blue LED accent lighting adds some charm to this amp's rugged good looks.
JL Audio RD500/1 with cover removed to show controls
Subwoofer Wiring Diagrams
To see sample wiring diagrams for all common subwoofer/amplifier combinations, check out this informative article.
READ LESS
Product highlights:
mono subwoofer amplifier
250 watts RMS x 1 at 4 ohms (500 watts RMS x 1 at 2 ohms)
Class D amplifier design with NextD™ switching amp technology
differential-balanced inputs help eliminate noise
variable low-pass filter (50-500 Hz, 12 dB/octave)
variable bass boost (0-12 dB at 45 Hz)
LED clip light helps set gain
Other Features:
blue LED accent lighting
optional wired remote level control
preamp inputs and outputs
speaker-level inputs (speaker wire to RCA adapter required)
4-gauge power and ground leads and a 50-amp fuse recommended — wiring and hardware not included with amplifier
no onboard fuses — when installing multiple amps in a system, an additional 50-amp in-line fuse between the distribution block and the amplifier is recommended
9-13/16"W x 2-3/16"H x 7"D
warranty: 2 years
MFR # 98618
Customer reviews for JL Audio RD500/1
Loading...
Loading reviews...
Average review:
5.0 out of 5 stars
Thanks for submitting your review
Most reviews are processed and published within 5 business days. You will receive a confirmation email once your review has been published.
Customer photos
This review was collected as part of a promotion
More details on the JL Audio RD500/1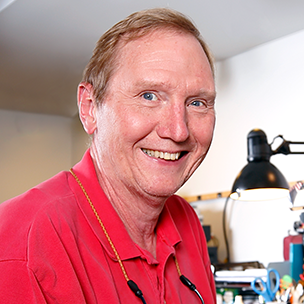 Researched by Crutchfield's

Mark G.
Product Research
Features
RD Series: The JL Audio RD series amplifiers feature big audio performance from a small footprint. With exclusive NexD switching technologies, the RD amps run cooler than most other amplifiers. Because the RD amps employ smaller cast alloy heat sinks, they can be installed in smaller spaces. RD amplifiers feature a black powder-coat finish with a brushed aluminum cover for the controls.
Mono Class-D Amplifier: The RD500/1 is a Class-D mono amplifier, designed specifically for powering subwoofers. The amplifier is stable down to 2 ohms, and has the following power output:
250 Watts RMS x 1 channel at 4Ω at 14.4V (225 W RMS at 12.5V)
350 Watts RMS x 1 channel at 3Ω at 14.4V (300 W RMS at 12.5V)
500 Watts RMS x 1 channel at 2Ω at 14.4V (400 W RMS at 12.5V)
Differential-Balanced Inputs: The RD500/1 features differential-balanced input architecture to effectively control noise and ensure compatibility with a wide variety of source units, including many OEM systems. Without resorting to line output converters, you can directly connect most OEM source units to the amplifier without creating any noise or compatibility issues. Unlike conventional single-ended inputs, the differential-balanced design does not connect one side of the audio signal to chassis ground. This eliminates any voltage sensitivity between one input terminal and ground and greatly reduces the incidence of alternator whine in a typical car audio installation.
Protection Circuitry With Status Indicator Lights: The amp features a bi-color LED light strip on the top panel of the amplifier to indicate the amplifier's operating status:
Temporary Red: When the amplifier is powering up, the light strip turns red for 3 seconds and audio output is muted.
Constant Blue: The LEDs light blue to indicate that the amplifier is turned on and operating normally.
Constant Red: The LEDs light constant red to indicate that the amplifier has exceeded its safe operating temperature, putting the amplifier into a self-protection mode, which mutes the power output of the amplifier. The red LEDs will shut off and the amplifier will return to normal, full-power operating mode when the temperature drops back to a safe level.
Momentary Red: The light strip will light red for 1/2 second and the output will be muted to indicate that an over-current condition has occurred. Over-current condition can be caused by a speaker impedance lower than the optimum load impedance range for the amplifier or a short-circuit in the speaker wiring.
LEDs Off: The only condition that will shut down an undamaged RD500/1 completely is if battery voltage or remote turn-on voltage drops below 10 Volts. The amplifier will turn back on when voltage climbs back above 11 Volts.
Cooling System: The outer shell of the JL Audio amplifier is designed to remove heat from the amplifier circuitry. For optimum cooling performance, this outer shell should be exposed to as large a volume of air as possible. Enclosing the amplifier in a small, poorly ventilated chamber can lead to excessive heat build-up and degraded performance.
Controls
Control Panel Cover: The RD500/1 features a brushed aluminum Control Panel Security Cover which protects and hides the amplifier's controls. When installed, the cover ensures that the amplifier's settings are not accidentally changed while creating a clean aesthetic look for the amplifier and your installation. The control panel security cover is pre-installed at the factory and must be temporarily removed to access the amplifier's controls. The security cover screws can be removed with the supplied 2.5mm Allen wrench.
LED Clipping Indicators: The amplifier is equipped with an onboard LED clipping indicator which let you quickly and accurately set the amp's input sensitivity without special equipment. The simple, 7-step procedure using a Test CD and a screwdriver properly sets the input sensitivity to its optimum level.
Flexible Input Section and Active Crossover Network: The RD500/1 amplifier provides a flexible input section and a comprehensive crossover network to fine tune your system effectively and accurately. The amp is equipped with a 12 dB/octave Butterworth low-pass filter with a rotary control to select the cutoff frequency between 50Hz and 500Hz. There are additional markings at 60Hz, 80Hz, 120Hz, and 200Hz. You'll need a small screwdriver (not included) to set the frequency.
Turn-on Options: The Turn-on Mode Switch lets you choose the method for turning the amplifier on and off:
+12V Remote Turn-on Lead: The preferred method for turning the amplifier on and off is by running a turn-on lead from the source unit and connecting it to the Remote terminal. When +12V is present at the terminal, the amplifier will turn on. When the +12V is turned off, the amplifier will shut off. The set screw connector on the Remote terminal will accept 18 AWG to 12 AWG wire.
DC Offset-Sensing: The amplifier will turn on and off when the presence of a very small DC signal (or offset) is detected on the amp's RCA left channel input. The amplifier will turn off when this DC Offset is no longer present. This method is designed for high-level (speaker-level) input signals, not for low-level (line-level) signals.
Signal-Sensing: The amplifier will turn on and off by detecting the presence of a full-range audio signal at the left-channel input. The amp will turn off approximately 30 seconds after the audio signal is no longer detected. This method is designed for use with high-level (speaker-level) input signals and not for low-level (preamp level) signals.
Note: When the DC Offset or Signal Sensing turn-on methods are being used, the amp's Remote terminal can be used as a remote turn-on output for other amplifiers or accessories in the system.
Input Voltage: The amp will accept a wide range of signal input voltages, from 200mV to 8V. The range is split into two sub-ranges: "Low" for preamp level signals from 200mV to 2V, and "High" for high-output preamp level signals and speaker level signals from 800mV to 8V.
Connections
Power/Ground/Turn-On Terminals: This JL Audio RD amplifier features set screw clamp terminals for the power, ground, and remote turn-on connections. A 2.5mm hex-wrench is supplied for tightening or loosening the set screws.
Power and Ground: The amplifier's set screw clamp Power and Ground connections are designed to accept up to 4 AWG power wire, as recommended by the manufacturer.
Remote Turn-On: The amplifier's set screw clamp turn-on lead will accept 18 to 12 AWG wire.
Note: The Amplifier is not equipped with a fuse. An external 50-amp AFS, AGU, or MAXI fuse must be installed on the power wire. If a wiring kit is used which includes a fuse with a value other than 50 amps, the original should be replaced with a 50-amp fuse.
Speaker Output Terminals: The JL Audio RD500/1 features four set screw clamp speaker terminals for an easy parallel subwoofer connection. (They are not stereo outputs.) The terminals will accept 16 to 8 AWG speaker wire.
Preamp Inputs: The amplifier features one set of differential-balanced RCA jack inputs with an Input Voltage switch and rotary Input Sensitivity control. The amplifier's input voltage range is 200mV-2V (LOW) and 800mV-8V (HIGH).
Preamp Outputs: The RD500/1 incorporates a buffered pass-through preamp output section, so that additional amplifiers can be easily added to the system. The preamp output signal is not affected by the amp's crossover networks. The pass-through preamp output delivers the same signal that is connected to the preamp input.
Remote Level Control: The amplifier features a standard RJ-14 telephone connector for adding the optional RBC-1 Wired Remote Bass Controller (sold separately). The Remote Bass Controller lets you control the volume of the RD500/1 from the driver's seat.
Loading...
Loading accessories...
Loading...
Loading articles...