Outstanding weather sealed alternative to the VX amps, with a caveat.
Thomas from San Diego, CA on 7/20/2021
Installed in a 2004 GX470 to bypass the factory Mark Levinson sound system (iPad to DAC/AMP to MV700/5i), driving JBL 670GTI's and a JL Audio 10" TW3 sub. Amp comes with the required Deutsch connectors with supplied pigtails, which is a real cost savings if you don't have the tooling. You will need to invest in the tooling if you want/need new connectors down the road. Note that if you aren't hooking up all three pigtails you need to build a dummy plug (does NOT require tooling; can be put together by hand) to prevent corrosion on the pins of the amp side plugs; they are sealed but the pins are exposed. The cheapest/best tooling is the Engineer brand crimpers and stamped metal pins; search and you can find them. Software is easy for this novice, and it works perfectly with the VXi Bluetooth adapter. Sound is, again, excellent to this novice. Some notes if you are considering this as a lower cost alternative to the VX700/5i: Analog In/Out only; VX gets Digital In/Out as well. DSP runs at 24/48kHz in the MV series vs 24/96kHz in the VX series; this is buried in the specs. MV series amps are significantly larger due to weather sealing and larger, sealed connectors on the rear. Overall, for my uses this amp met all of my needs perfectly. Be aware of the differences to the VX series amps and you may be able to save a few dollars on your install.
Pros: Outstanding audio Weather Sealed Extremely high quality connectors included DSP Software is excellent
Cons: Building new connectors requires expensive tooling (Deutsch DT) Lower spec DSP than the VX series
0 of 0 found this helpful
JL Audio MV700/5i
Crutchfield customer from Vacaville, CA on 7/1/2021
Awesome amplifier put on my pontoon boat very complicated to dial it in!! you have to tune it through a laptop computer it's the only way to do a full tune on it ..JL audio help me out with that and sent me over a tune and then I download it to the amplifier sounds amazing does all kinds of stuff I didn't dream it would do I hooked it up to for 6 1/2 wet sound speakers and a 10 inch wet sound sub unbelievably clear sound!!
Pros: Lots of options well-made product sounds incredibly clear
Cons: Expensive. difficult to operate complicated I would definitely recommend a pro install this not for the do it yourself !!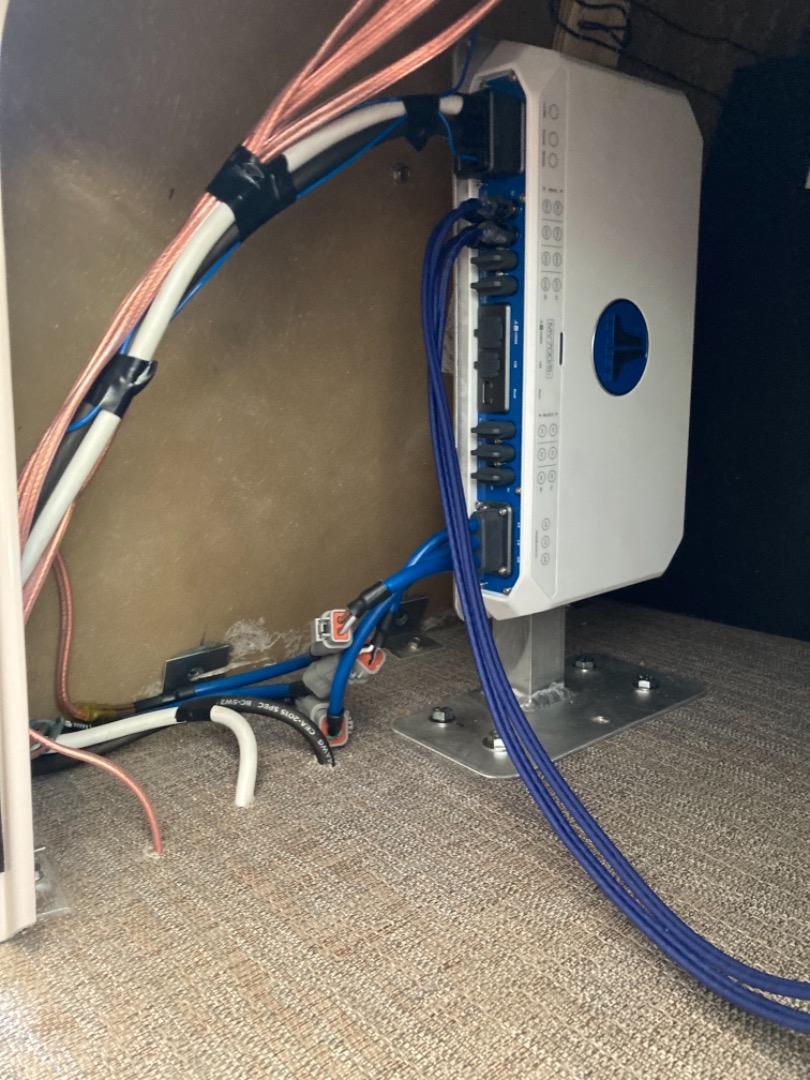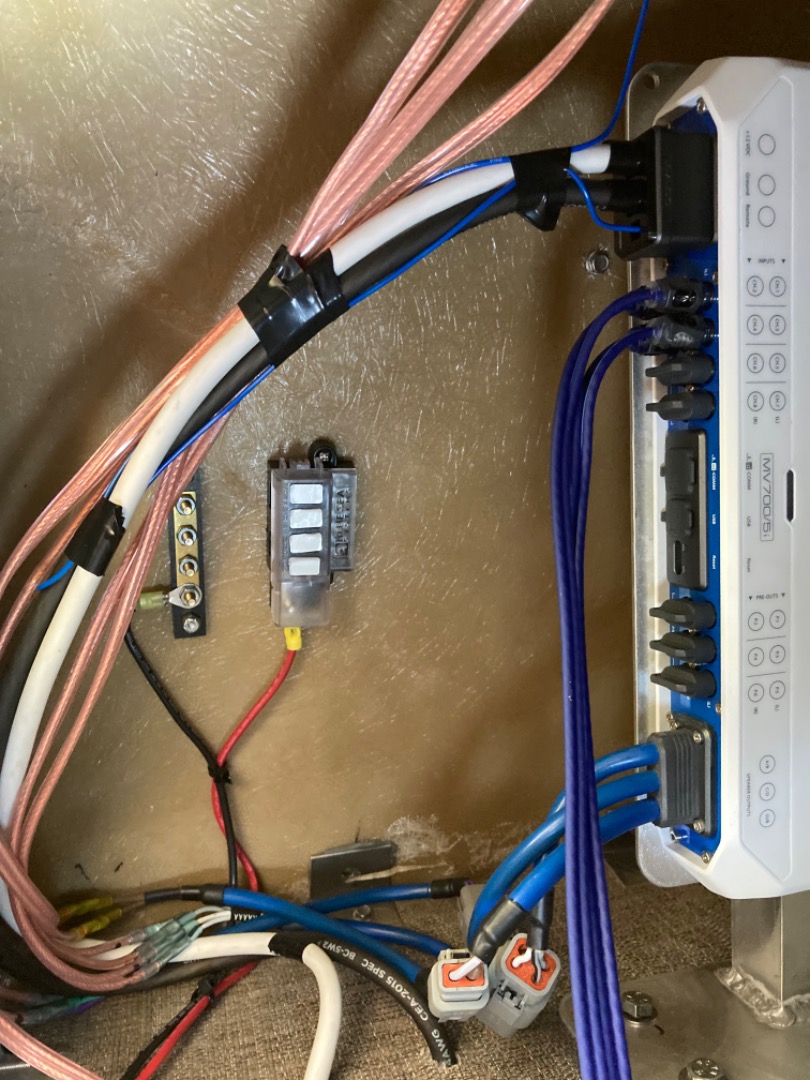 0 of 0 found this helpful
Sounded great right out the box!
Crutchfield customer from Lebanon, TN on 5/18/2020
Great Amp so far. I literally finished wiring the amp in time to leave for the lake. I was wondering if it would even function without being setup with the Tun software. To my surprise is sounded great as soon as I turned the radio on. Big improvement of sound as the factory setup on my Sea Ray had the speakers wired to the head unit. Boat sound infinitely better
1 of 1 found this helpful