About the Garmin DriveSmart™ 76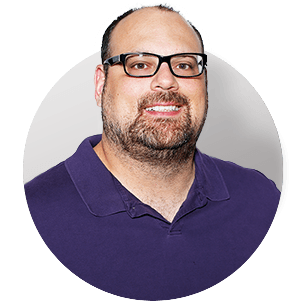 Drive smarter with this Garmin/Amazon combo
Garmin's DriveSmart 76 portable GPS navigator doesn't just offer accurate directions and helpful travel aid with a gorgeous 7" display — it also boasts Amazon Alexa digital assistance for reminders, music selection, and simple tasks. With DriveSmart on your dash or windshield, you're free from the tyranny of your smartphone to keep in touch and get things done, so you can be more productive while keeping your hands on the wheel. Garmin also includes free map and traffic updates for the life of the navigator, so you can arrive on time and keep your current, no matter where you roam.
Drive smarter with this Garmin/Amazon combo
Garmin's DriveSmart 76 portable GPS navigator doesn't just offer accurate directions and helpful travel aid with a gorgeous 7" display — it also boasts Amazon Alexa digital assistance for reminders, music selection, and simple tasks. With DriveSmart on your dash or windshield, you're free from the tyranny of your smartphone to keep in touch and get things done, so you can be more productive while keeping your hands on the wheel. Garmin also includes free map and traffic updates for the life of the navigator, so you can arrive on time and keep your current, no matter where you roam.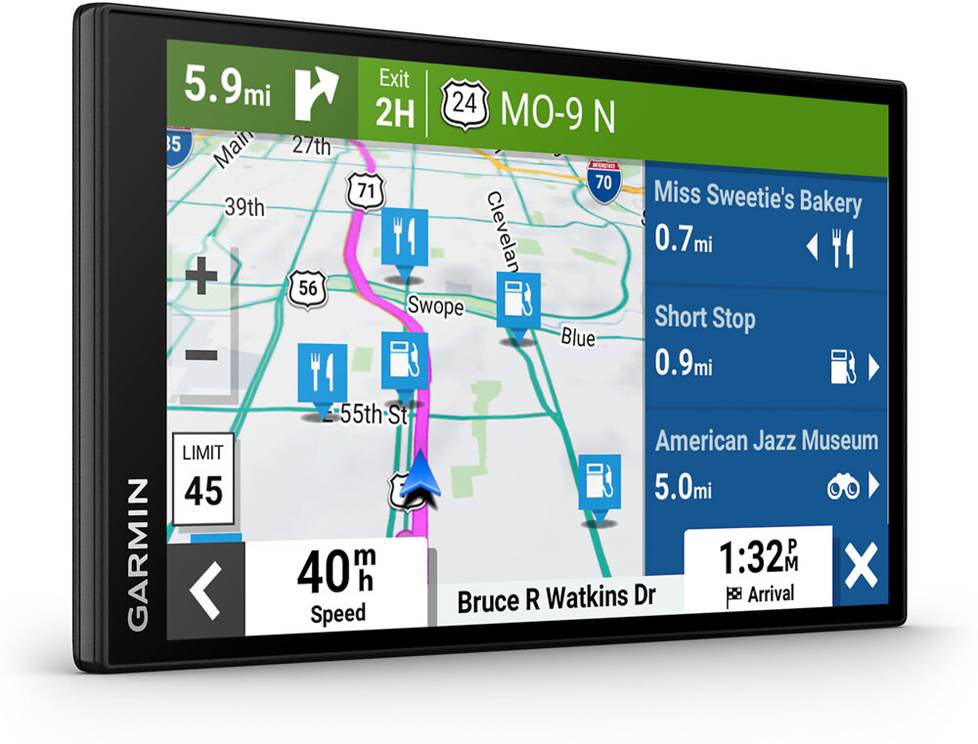 Garmin's Up Ahead feature lets you see key services at the next exit
A generous 7" display leads the way
The cinematic high-resolution display gives you access to preloaded maps of the U.S., Canada, most of Mexico, and several Caribbean islands, along with millions of points of interest. You can even add your own favorite destinations. You can find and select businesses right on the map screen without having to go through time-wasting menus. Garmin also includes a directory of U.S. National Parks for the adventurous. The smooth glass screen's pinch-to-zoom interface lets you scale and move the map easily for the best view. And with one tap of the screen, you can view "Up Ahead" details for services that lie ahead on your route, including restaurants, gas stations, and more.
Turn-by-turn directions keep you on the right path
You'll see 3D representations of select buildings, landmarks, and terrain aspects on this Garmin's screen, making it easier to figure out where you are. Garmin also incorporates Active Lane Guidance with colored arrows for the correct lane to make an upcoming turn. Junction view displays more realistic images of select intersections, including signage, to give you a better idea of which lane you should be following. You'll see these visual features in a split-screen with your overall route so you won't lose sight of what's further down the road.
Get a heads-up for different scenarios
The DriveSmart delivers GPS-based alerts for upcoming sharp curves, school zones, red-light and speed cameras, railroad and animal crossings, and more. The navigator will tell you when there's a change in the posted speed limit on major roads and give you a visual warning if you're exceeding it. It can also tell you if you're going the wrong way down a one-way street.
This Garmin's also compatible with the optional Garmin BC 50 and BC 40 wireless rear-view cameras so you can add an extra layer of safety when you're backing out of your driveway.
Garmin Traffic routes you there quickly
This DriveSmart features free lifetime traffic updates using Garmin's Traffic service, which covers a wide selection of roads and delivers reports in a hurry. Garmin Traffic incorporates data from active devices on the road, historical traffic patterns, and other factors like construction, concerts, and sporting events to give you a comprehensive look at road delays in most metropolitan areas, including a few cities in Canada. Best of all, you won't have to pay any extra charges for this service over the life of your DriveSmart.
HISTORY® Network, Tripadvisor®, and Foursquare® points of interest
Want to learn something on your next vacation? Garmin teamed up with the HISTORY Network to guide you to notable historic sites that you might otherwise miss. You also get a U.S. national parks directory so you can find places to relax and take in scenic views or some recreational activities.
Foursquare's crowd-sourced database of points of interest gives you a whole new take on where to stop for gas, food, lodging, or shopping. You'll see the most relevant Foursquare results at the top of the search bar, so you'll know the destination is verified by actual users. Paired up with the Garmin Drive app, you'll also see helpful info such as ratings, hours, and price range displayed on the navigator's screen. And if you're a Foursquare user yourself, you can check in nearly anywhere through the navigator when it's paired with your phone.
DriveSmart also includes Tripadvisor ratings for hotels, restaurants, and attractions which are provided by fellow travelers to this popular platform.
The Garmin Drive app keeps you informed
You can download Garmin's free Drive app to your phone and connect to the DriveSmart. Once paired, the navigator can use your phone's existing data plan to share information such as saved and recently found locations, where you parked, and your current destination. You can then use your phone to give you step-by-step directions back to your car in a large parking lot, for example, or to import destinations to your navigator from your phone. Read on for more cool ways the Garmin Drive app can keep you in the know — data charges may apply when using some of these features.
Garmin Live Services
You can also launch Garmin Live Services from the Garmin Drive app, so you can keep informed on traffic updates and local weather, real-time photos from traffic cameras, and area parking availability and pricing. Some Garmin Live Services require a subscription.
Incoming text and call notifications
DriveSmart also reduces distracted driving by avoiding the temptation to grab your phone whenever you get an incoming text or call. When your DriveSmart's paired with your phone and the Garmin Drive app, you'll see customizable notifications on the map screen for incoming calls, texts, calendar reminders, and select app alerts.
Get more done with Alexa as your co-pilot
There are a whole bevy of tasks Alexa can do, and all of them are available to you through the DriveSmart 76 and the free Garmin Drive app. You can ask Alexa for news and weather reports, or check in on your schedule — even add appointments and reminders with your hands on the wheel. Need to order something from Amazon? Just say the word and it'll be on its way. And you're connected with your home's smart devices, so you can control the thermostat, lights, and security features from the road in case your travels are unexpectedly extended or cut short.
Voice-activated guidance and Bluetooth®
Even if you don't want to talk to Alexa for a while, you can still use your voice for navigation functions. Just say "OK Garmin," and you can search through menus, then input addresses and destinations without touching the screen. The Garmin will respond to your words intelligently. The navigator's built-in Bluetooth also connects to your phone for dialing functionality, so you can carry on conversations through the navigator's built-in microphones without digging for your phone. And you can stream music or podcasts from your phone to your DriveSmart without using Alexa or any other apps.
Alexa gives you command over your tunes
Connect to your Amazon Alexa account and DriveSmart acts as an in-car smart speaker. You can ask it to play songs and playlists from Amazon Music, Pandora, SiriusXM, iHeartRadio, and more sources, and it'll display album artwork and song info on the navigator's screen along with the next maneuver. You can create playlists or have Alexa surprise you. And you can connect the DriveSmart to your car stereo via Bluetooth, or through your vehicle's auxiliary input using the audio output on the DriveSmart power cable (3.5mm cable not included).
Wi-Fi® for no-hassle updates
Built-in Wi-Fi connectivity saves you the hassle of having to connect the device to your computer when it's time for a map or software update. You'll see a prompt on the navigator's screen when an update is available, and if you're within range of a Wi-Fi signal, you can start the download with a tap of the screen. In many cases, you'll be able to update without removing the DriveSmart from your vehicle at all.
READ LESS
Product highlights:
portable GPS navigator with built-in Amazon Alexa smart voice assistant
7" (1024 x 600 pixels) multi-touch glass display with pinch-to-zoom touchscreen control
preloaded with maps for the United States, Canada, and Puerto Rico, plus most of Mexico and several major Caribbean islands
receive free map updates as they become available using the Garmin Express software suite (available on Garmin's website)
includes Garmin Traffic receiver for free lifetime traffic info (no phone required)
suction-cup windshield mount
dual-USB car power adapter, mini-USB cable and built-in rechargeable battery with up to 1 hour of life
Navigation Features:
accepts spoken commands and voice address entry
millions of points of interest (allows custom points of interest)
points-of-interest extras include:

The HISTORY Network
Foursquare (with check-in when connected to smartphone via Garmin Drive app)
Tripadvisor (with ratings when connected to smartphone via Garmin Drive app)
U.S. National Parks directory

text-to-speech voice prompts announce actual road names at turns
3D representations of select buildings, landmarks, and terrain
Direct Access provides door-to-door directions to destinations within select malls, airports, and universities
Real Directions gives instructions using landmarks, buildings, and traffic signals, with human-like voice announcements
Active Lane Guidance
junction view with signage
speed limit and school zone indicators
Up Ahead feature informs of nearby services
driver alerts include:

upcoming sharp curves
red-light and speed cameras
railroad and animal crossings
wrong way on one-way streets
fatigue warnings

multi-destination routing: route optimization
transport modes: auto
Amazon Alexa features (connected smartphone and Amazon Alexa account required):
music streaming from Amazon Music, Pandora, SiriusXM, iHeartRadio, and more
news and weather reports
schedule reminders, place Amazon orders, enable Alexa skills (available through the Alexa app)
control select smart home devices remotely
Connectivity:
Wi-Fi for wireless map and software updates
Bluetooth for hands-free calls with compatible phones
compatible with Garmin Drive smartphone app:

onscreen notifications of incoming calls, texts, calendar reminders, and app updates via connected smartphone
Garmin Live Services provide local weather and traffic reports plus parking availability and images from traffic cameras (subscription fees may apply)

allows Foursquare check-ins via connected smartphone
Expandability:
microSD™ card slot (256 GB maximum capacity)
compatible with optional Garmin BC 50 and BC 40 wireless cameras
Other Features and Specs:
dimensions: 6.8"W x 3.9"H x 0.7"D
weight: 8.45 oz.
warranty: 1 year
MFR # 010-02470-00
What's in the box:
Garmin DriveSmart™ 76 owner's manual
Portable GPS navigator with 6.95" touchscreen
Suction cup
Universal bracket mount
69" Power cable with in-line traffic receiver (Type A USB on one end and USB-C on other end)
Car charger with two Type A USB ports and 3.5mm audio output (DC output: 5.3V 4.8A--2.4A per port)
Quick Start Guide
Important Safety and Product Information
Things to Try (voice commands for Garmin and Alexa)
Customer reviews for Garmin DriveSmart™ 76
Loading...
Loading reviews...
Average review:
4.5 out of 5 stars
Thanks for submitting your review
Most reviews are processed and published within 5 business days. You will receive a confirmation email once your review has been published.
Customer photos
This review was collected as part of a promotion
More details on the Garmin DriveSmart™ 76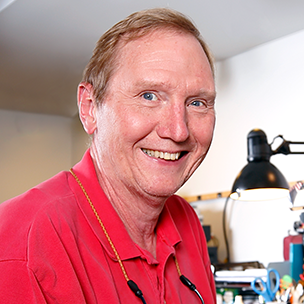 Researched by Crutchfield's

Mark G.
Product Research
General Features
Navigation Features
General Features
Overview: The Garmin DriveSmart™ 76, part of the Garmin Drive series, is a portable GPS navigation device that provides automatic routing and turn-by-turn voice directions. The unit receives data from overhead global positioning satellites, not cellular signals, for reliable navigation directions. The DriveSmart™ 76 has Amazon Alexa built in, and features free Lifetime Map Updates, as well as Lifetime Garmin Traffic, built-in Wi-Fi and Bluetooth, and Voice Command for hands-free navigation.
6.95" Touchscreen LCD: The DriveSmart™ 76 features a 6.95" (diagonal) color TFT touchscreen LCD with a resolution of 1024 x 600 pixels. The multi-touch glass display is similar to that of a smartphone, allowing you to zoom in and out of the map using two fingers (pinch and spread). The display has both day and night modes, which are switchable manually or automatically. You can also choose the amount of idle time before the display times out.
Amazon Alexa: The DriveSmart™ 76 has built-in Alexa access. You can ask Alexa to perform her normal tasks, like check your calendar, create to-do lists, give you the latest news and weather, and play interactive games. You can also control your smarthome devices, and play your favorite music from Amazon Music or Pandora. The Garmin Drive app must be open and running on your smartphone in order to access Alexa.
Wi-Fi / Bluetooth: The DriveSmart™ 76 makes it easy to receive software and map updates with its built-in Wi-Fi. When connected to your home network, you'll be notified when a map or software update is available. The device also has built-in Bluetooth, which allows you to sync the unit with a Bluetooth-enabled device for hands-free calling through its integrated microphone and speaker. You can make and receive phone calls as long as the devices are within 33 feet and paired.
Garmin Drive App: The device is compatible with the free Garmin Drive app, which allows you to access real-time services on your smartphone and share it with your navigation device. The app lets you view photoLive traffic cameras to see traffic and weather conditions from more than 10,000 traffic cameras. You can also view live traffic, weather forecasts, and live parking on your DriveSmart™ 76. The Garmin Drive app also provides real-time fuel prices along your route. Notifications of new text messages, calendar reminders, and other app alerts appear on the device. Garmin Drive is available from the Apple App Store for iOS devices (13.0 or later), and from Google play for Android devices (6.0 and up).
Preloaded 3-D Maps: The DriveSmart™ 76 contains Here's (formerly NAVTEQ) City Navigator NT North America maps with detailed road maps of the United States (including Alaska and Hawaii), Canada, and Mexico, as well as Puerto Rico, US Virgin Islands, Cayman Islands, and Bahamas. The maps show buildings and terrain in 3-D to make it easier for you to view landmarks as you navigate to your destination. In addition, the loaded maps include a list of notable historic sites from the History Channel, TripAdvisor traveler ratings, and millions of points-of-interest from Foursquare.
Note: Optional maps are available for this device via microSD card or download directly from Garmin.com/express. Garmin Express requires Windows 7 (SP1) and up, or Mac OS X 10.11 or newer.
On-screen Owner's Manual: The unit features the full Garmin owner's manual in its memory, so you can access it at any time.
microSD Card Slot: The DriveSmart™ 76 has a microSD card slot so you can store and use optional maps (available from Garmin). The unit supports microSD memory cards from 4 to 256 GB. Memory cards must use the FAT32 file system format. Cards greater than 32 GB must be formatted on the device.
Optional Wireless Backup Camera: With the optional Garmin BC50, BC50 with Night Vision, or BC 40 wireless backup camera, you can view video from the camera right on the screen. You can control the backup camera with voice commands, such as "Show Video" or "Hide Video." The video is transmitted via Wi-Fi or Bluetooth. No drilling or wiring is required to install the camera, and up to 4 backup cameras can be paired at a time.
Universal Mount: The DriveSmart™ 76 features a universal mount that holds the unit securely in place, but can be easily removed. The circular Universal Bracket mount clips into the socket on the back of the unit, and fits the ball mount found on Garmin windshield and dash mounts.
Power Requirements: The Garmin DriveSmart™ 76 is powered by a built-in Lithium-Ion battery, which will provide up to 1 hour of use when fully charged. The unit comes with a 12-volt DC power adapter with dual 2.4A USB ports for powering and charging the unit and other devices while you travel. The unit can be powered by your computer when it is connected via the supplied USB-C cable.
Aux Output: The supplied DC power adapter has a 3.5mm audio output that allows you to connect a mini-plug cable (not supplied) to your car stereo. If your car stereo does not have Bluetooth, you can send the audio from the DriveSmart™ 76 to your car stereo's auxiliary input.
Compatibility: You can connect the unit to your computer with the supplied mini-B USB cable for downloading map updates, custom POIs, voices, and vehicles. The DriveSmart™ 76 is viewable as a USB Mass Storage device, compatible with Windows 7 and newer and Mac OS X 10.7 or later.
Navigation Features
Free Lifetime Map Updates: The DriveSmart™ 76 offers free lifetime map updates (of the preloaded map software) so you'll always have the most up-to-date maps, POIs, and navigation information. Map updates are available for download up to 4 times a year with no subscription or update fees and no expiration dates. You can connect the DriveSmart™ 76 to your Wi-Fi network, or to your computer (via the included USB cable), for downloading the latest map update from Garmin Express.
Garmin Traffic: Traffic reports help you avoid tie-ups that may delay your travel. Here (formerly NAVTEQ) collects, processes, and distributes real-time traffic conditions. The DriveSmart™ 76 offers Live Traffic and Weather through the Garmin Drive app on your smartphone. Live Traffic data is updated minute-by-minute, and the alerts are fairly specific ("Stalled car in left lane." "Debris in roadway"). If you are not using the Garmin Drive app, you can still receive Garmin Traffic data when the included USB cable and Car Charger are used. Traffic information is relayed from the traffic receiver on the USB cable and displayed on the device. This traffic data is updated every five minutes, and the warnings are more generic ("Slow traffic ahead." "Accident ahead.").
Voice-activated Navigation: The DriveSmart™ 76 lets you use your voice to activate and operate the navigation functions. Voice Command allows you to use the device by speaking the commands and following the voice prompts. After speaking a predetermined Wakeup Phrase, you can enter the names and/or address of popular, well-known locations. If necessary, you can disable voice prompts without muting the device, so you'll still hear the audible directions as you travel.
POIs with TripAdvisor: The built-in maps include millions of Points of Interest (POIs) such as hotels, restaurants, gas stations, attractions, and ATMs. Many of the listings show ratings from TripAdvisor, the world's largest travel site. Additional search information sourced from Foursquare. In addition, you can download additional points of interest and add them to the unit's memory (Custom POIs).
History Channel POIs: The DriveSmart™ 76 includes data from the History Channel on hundreds of historic points-of-interest. The data includes pictures and descriptions of historical monuments, parks, historic sites, and museums.
National Parks Directory: The device includes a directory of U.S. National Parks. The directory includes turn-by-turn directions to the parks, including information and directions to campgrounds, visitor centers, picnic areas, and trailheads.
Map View Options: You can choose from a 3D map view or two 2D map views (Track Up or North Up) as you navigate to your destination.
Garmin Real Directions™: The DriveSmart™ 76 announces your upcoming maneuvers with a clear spoken voice. Using Garmin Real Directions™, the spoken turn-by-turn directions utilize traffic lights and recognizable landmarks to guide you. For example, the unit uses phrases such as "Turn left at the traffic light" or "Turn right at the gas station."
Junction View: While navigating a route on a major roadway, a realistic image of an upcoming junction appears on the screen, including the junction signs. Junction View with Lane Assist can help you select the proper lane with brightly colored arrows pointing the way.
Speed Limits: As you travel along a major road or street, the speed limit is displayed on the screen alongside of the vehicle's speed display. If you are exceeding the speed limit, the device plays a tone, and the color of the speed limit icon changes to red. If the highway's posted speed limit has changed since the last map update, you can change the speed limit display on the unit.
Driver Alerts: The DriveSmart™ 76 features audible and visual alerts to help you drive more safely and increase situation awareness. Red light and speed camera warnings are available in some locations. Other driver alerts include Animal Crossing, Railroad Crossing, School Zones, and Sharp Curves. Each situation can be selected or deselected in the menu. There are also Speeding Alerts, Break Planning for long trips, and Proximity Alerts.
Where Am I?: The "Where Am I?" feature gives you instant access to important information in case of an emergency. When you touch the vehicle icon on the map screen, the "Where Am I?" feature provides the coordinates (including elevation) of your current position, plus the nearest address and intersections. There are also buttons to help you locate the nearest hospitals, police stations, and gas stations. You can also save the location for future reference.
Up Ahead: As you travel along your route, the Up Ahead feature constantly indicates the location of nearby businesses, including gas stations, restaurants, lodging, rest areas, parking, and banks/ATMs. The locations are shown as icons, some with brand logos, and when the icons are touched on the screen, details of the services are displayed, and you are given the opportunity to navigate to that address.
Destination Search: When the Where To? button is pressed, you can use the search tools to find your destination and plan your route. The search tools allow you to search for cities, addresses, intersections, or coordinates. The Search Bar lets you directly enter a category, brand name, address, or city name. The unit's memory stores the last 50 locations you have found so you can quickly find a previous destination.
Avoidances: In the Navigation menu, you can customize your route to avoid specific obstacles or highway features. The list of avoidances includes U-turns, Highways, Ferries, Carpool Lanes, and Unpaved Roads. You can select each one individually. You can also enter custom avoidances, such as specific areas or roads. Toll roads can be allowed or avoided, or you can choose to be asked each time before routing through a toll area.
Route Planner: You can create and save a trip with multiple destinations using the Route Planner. Once you have entered your destinations, you can manually set them in the order of your preference, or allow the device to calculate the most efficient route. Trip itineraries can be saved in memory for future use.
Trip Data: The Trip Data feature is a customizable tool to provide helpful statistics about your trip. Numerous data points can be selected, and three of them displayed on the main map screen. Selectable data points include: dual trip odometers (Trip A/Trip B), Direction, Current Speed, Maximum Speed, Moving Average Speed, Overall Average Speed, Stopped time, Moving Time, Total Time, Time of Day, Elevation, Location Coordinates, and GPS accuracy.
Trip Log: The Where I've Been application allows you to view your previous routes and places you have stopped on the map. In addition, the device keeps a Trip Log, which is a record of the path you have traveled. The Travel History setting must be enabled in order for the Where I've Been and Trip Log features to function.
GPS Simulator: When indoors, you can activate the built-in GPS simulator and practice using the unit. This turns off the GPS receiver so it's not searching for satellites, saving battery power.
Loading...
Loading accessories...
Loading...
Loading articles...