About the Sony KDL-32EX700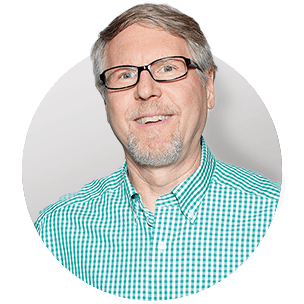 Brilliant LED picture quality, and Internet-ready
The Sony KDL-32EX700 offers a winning combination of brains and beauty. LED backlighting and Motionflow™ blur reduction team to produce effortlessly clear images. This set will handle all your high-def sources, and is Internet-ready, too. Just run a cable to your home network to watch movies in your Netflix® Instant Queue, video clips from YouTube®, and lots more.
Brilliant LED picture quality, and Internet-ready
The Sony KDL-32EX700 offers a winning combination of brains and beauty. LED backlighting and Motionflow™ blur reduction team to produce effortlessly clear images. This set will handle all your high-def sources, and is Internet-ready, too. Just run a cable to your home network to watch movies in your Netflix® Instant Queue, video clips from YouTube®, and lots more.
Smart features can lower your energy costs — automatically
LED backlights are much more efficient than conventional fluorescent backlights, and the KDL-32EX700 has some other clever energy-saving features up its sleeve. Sony's "Presence Sensor" detects if you've stepped away from your TV and automatically turns the picture off. And a built-in room light sensor enables the TV to adjust the screen brightness based on your room's lighting conditions.
Easy connections and easy access to all your favorite video sources
Four HDMI inputs let you enjoy the best possible picture and sound from high-def sources like Blu-ray players, satellite TV receivers, and HD game consoles. Connect the KDL-32EX700 to your broadband Internet service, and you can use the TV's remote to surf select web "channels" in the comfort of your living room.
Learn about the ins and outs of HDMI connections at the Crutchfield Learning Center.
Shop our selection of HDMI cables.
Tip: For a list of over-the-air digital TV stations you can receive, as well as antenna recommendations for your location, enter your zip code in AntennaWeb's mapping tool.
READ LESS
Features:
31.5" screen (measured diagonally)
high-gloss black finish
tuner receives over-the-air HDTV broadcasts (antenna required)
QAM cable TV tuner receives unscrambled programs without a set-top box (cable service required)
selectable Motionflow™ 120Hz anti-blur technology for clearer motion
LED edge backlight for high contrast and natural colors
BRAVIA Engine 3™ video processing improves the look of non-HD sources
room light sensor, Presence Sensor, and Energy Saving switch
Internet-ready — plays Netflix video and more (broadband service required; subscription required for Netflix service)
video and music streaming from a DLNA-compatible Windows® PC (wireless streaming requires Sony's optional USB Wi-Fi® adapter)
built-in stereo speakers (10 watts x 2)
remote control
BRAVIA Sync™ simplifies control of compatible Sony components via the HDMI connection (HDMI-CEC)
meets ENERGY STAR® 4.0 requirements
picture settings memory for each video input
Connections and Dimensions:
7 A/V inputs, including:

1 composite video
2 component video (one is selectable component/composite)
4 HDMI (2 rear, 2 side) — accepts signals up to 1080p (60Hz, 24Hz)

PC input
RF input for antenna/cable signals
optical digital audio output
Ethernet port for a high-speed connection to a home network
USB port for photo/video/music playback
Wi-Fi®-ready (requires optional USB Wi-Fi adapter)
detachable swivel stand (stand "footprint" is 17-3/8"W x 9-7/8"D)
wall-mountable (bracket not included)
31-7/8"W x 20"H x 2-5/4"D (21"H x 9-7/8"D on stand)
weight: 28 lbs. with stand; 23.6 lbs. without stand
warranty: 1 year parts & labor — in-home service or pick-up for service
MFR # KDL32EX700
What's in the box:
Sony KDL-32EX700 owner's manual
32" Widescreen LCD TV
Pedestal base
Metal neck
Plastic collar (2-pieces)
Wireless remote control (RM-YD033)
2 "AAA" batteries
6' AC power cord
Eight 5mm x 16mm machine screws (with a flat-washer and lock-washer installed on each screw)
Setup Guide (Operating Instructions)
Table-top stand assembly instructions
Limited Warranty Information
"Attention" note (Eng/Fre/Spa)
Safety and Regulatory Booklet (Eng/Fre/Spa)
End User License Agreement
Remote note
Customer reviews for Sony KDL-32EX700
Loading...
Loading reviews...
Average review:
5.0 out of 5 stars
Thanks for submitting your review
Most reviews are processed and published within 5 business days. You will receive a confirmation email once your review has been published.
Customer photos
This review was collected as part of a promotion
More details on the Sony KDL-32EX700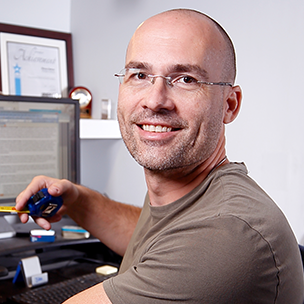 Researched by Crutchfield's

Stacey B.
Product Research
Video Features
Audio Features
PC/USB/Network Functions
Convenience Features
Remote Control
Mounting Options
Video Features
Edge LED Backlight: The Sony Bravia KDL-32EX700 TV utilizes edge LED backlighting for an infinite dynamic contrast, smooth motion performance, and energy savings inside a slim designed cabinet.
Bravia Engine 3 Technology: Bravia Engine 3 is the newest fully digital video processor from Sony. It uses a collection of enhanced algorithms to significantly reduce noise, enhance overall image detail, and optimize contrast so every scene produces sharp, vibrant, life-like images.
NTSC/ATSC/QAM Tuners: The TV is equipped with an analog NTSC tuner, a digital ATSC/8VSB tuner, and a digital QAM tuner for receiving unscrambled digital cable channels. It is not CableCARD compatible. You do not need to connect an external HDTV set-top box in order to receive High-Definition programming.
Native Resolution: The KDL-32EX700 has a full HD native resolution of 1920 x 1080 with over 2 million pixels (more than twice the pixels of 720p HDTV). The TV's four HDMI inputs can accept 480i, 480p, 720p, 1080i, 1080p and 1080p (60/24Hz) signals, and the two component video inputs can accept 480i, 480p, 720p, 1080i and 1080p signals. All video signals from standard definition and high definition are upconverted to 1080p.
HD Video Inputs: The Sony Bravia KDL-32EX700 provides High Definition HDMI and component video inputs.
4 HDMI (ver.1.4) Inputs: The KDL-32EX700 features four HDMI 1.4 inputs (2 Rear/2 Side). The HDMI (High-Definition Multimedia Interface) terminals provide an uncompressed, all-digital audio/video interface between this TV and any HDMI-equipped A/V equipment.. The HDMI input will accept 1080 (60/24Hz), 1080p, 1080i, 720p, 480p, and 480i signals. The rear HDMI 4 input shares a 3.5mm audio jack with the television's PC input. With an HDMI-to-DVI cable, you can connect the TV to a DVI-equipped A/V component. When connecting to a DVI-equipped component, the 3.5mm audio input is used and separate minijack audio cable must be connected.
2 Component Video Inputs: The two rear-panel component video inputs will accept 1080p, 1080i, 720p, 480p, and 480i signals. If needed, Component Video 1 can be used as a composite video input instead.
ARC (Audio Return Channel) Function: The Audio Return Channel in HDMI 1.4 enables the TV, via a single HDMI cable, to send audio data "upstream" to an A/V receiver or surround audio controller, increasing system flexibility and eliminating the need for any separate S/PDIF audio connection. The ARC function enables digital output of sound using the television's HDMI In 1 port and can only be operated when the TV is connected to an audio receiver that also supports the ARC function. When the Input Source of the television is the TV (antenna), the ARC function allows audio from the TV to be heard through a connected AV receiver via the television's HDMI 1 input. The audio is sent from the TV to your receiver via a single HDMI cable without the need for a separate optical cable.
Note: When connecting a digital audio system that is compatible with Audio Return Channel (ARC) technology, connect to HDMI IN 1 with an HDMI cable. If connecting a system that is incompatible Audio Return Channel (ARC), an additional audio connection via Digital Audio Out (Optical) is necessary.
24pTrue Cinema (24p Input Capability): Many movies are filmed at 24 frames per second (fps) and prime time TV programs are video taped at 24p. Seizing on an opportunity, some studios are taking a purist approach and encoding high definition video content such as Blu-ray Disc in 24p. Sony wisely takes advantage of this by including 24p input capability via HDMI on this television producing images that are smooth and natural looking.
Motion 120Hz Technology: Motionflow is a proprietary technology that displays TV broadcasts at an outstanding high-frame rate. By displaying pictures at a higher frame rate than standard, Motionflow reduces motion artifacts in high-speed sports footage for smooth, natural motion reproduction. This allows you to experience smooth motion detail and clarity using Motionflow 120Hz technology. Motionflow 120Hz technology doubles the frame rate from the standard 60 frames per second and applies Image Blur Reduction technology to deliver a crisp, fluid and realistic viewing experience during fast-action scenes. The Motionflow 120Hz feature has three settings to choose from - High, Standard, or Off.
Infinite Dynamic Contrast Ratio: Dynamic contrast ratio compares the luminance of a 100 IRE (white) signal with that of a 0 IRE (black) signal. When the TV receives a 0 IRE signal the backlight is turned off and the luminance measurement is 0.00 cd/m2. The resulting dynamic contrast ratio is infinite.
Ambient Sensor: The Ambient Sensor automatically optimizes the picture settings according to the ambient light in the room. The television's Ambient Sensor automatically senses ambient lighting conditions and changes the TV's display settings to optimize picture quality. The sensor detects ambient light levels to adjust the brightness and color temperature of the picture. With this feature you can have the best picture quality under your room's lighting conditions. As a result, you get a natural looking picture whether you are watching TV late at night or during the day.
LightSensor Technology: The television's integrated LightSensor technology automatically increases or decreases the level of brightness of the TV's backlight based on your room's lighting conditions. When you dim the lights to watch a movie, the TV's sensor dims the backlight, which also helps reduce unnecessary power consumption.
Advanced Contrast Enhancer (ACE): The televisions Advance Contrast Enhancer (ACE) automatically adjusts backlight and contrast to the most suitable setting judging from the brightness of the screen. This setting is especially effective for dark scenes, and will increase the contrast distinction for the darker picture scenes. The ACE can be set to High, Medium, Low, or Off.
Screen Modes: You can choose from the following Screen Modes:
4:3 Source:

Wide Zoom: Enlarges the picture to fill a 16:9 screen, preserving the original picture as much as possible.
Normal: Displays a 4:3 picture in its original size. Side bars are shown to fill the 16:9 screen.
Full: Stretches the 4:3 picture horizontally, to fill the 16:9 screen.
Zoom: Displays the cinemascopic (letter box format) picture in the correct proportion.

16:9 Source:

Wide Zoom: Enlarges the picture to fill a 16:9 screen, preserving the original picture as much as possible.
Full: Displays a 16:9 picture in its original size.
Zoom: Displays the cinemascopic (letter box format) picture in the correct proportion.
H Stretch: Stretches the picture horizontally keeping the vertical size in its original. This is only available with 720p, 1080i, 1080p and 1080/24p sources.

Auto Wide: Automatically changes screen settings base upon incoming video signal and content.
Picture Mode: You can select one of the following picture modes:
Vivid: Enhances picture contrast and sharpness.
Standard: Displays a standard picture for typical viewing environments.
Sports: Optimizes picture quality for viewing sports.
Game (Standard/Original): For standard picture suitable for games, or adjust the game picture according to your preference.
Graphics: Optimizes picture quality for viewing graphics.
Photo (Vivid/Standard/Custom): Enhances contrast, sharpness, and color of photographs; for standard viewing of photographs; or adjustment of detailed settings for viewing photographs and storing your preferred settings.
Custom: Allows you to store your preferred settings for Backlight, Picture, Brightness, Color, Hue, Color Temperature, Sharpness, Noise Reduction.
MPEG Noise Reduction: This feature reduces the picture noise in MPEG-compressed videos. This is effective when viewing a DVD or digital broadcast. You can set the level of noise reduction to High, Medium, Low, or Off.
Advanced Video Settings: In addition to the Picture mode, the Advanced Video Settings menu also features the following:
Gamma: Adjusts the balance between bright and dark areas of the picture.
Clear White: Emphasizes white and light colors. It can be set to High, Low, or Off.
Live Color: Makes colors more vivid and reproduces clear skin tones. It can be set to High, Medium, Low, or Off.
White Balance: Adjusts the color temperature color by color.
Black Corrector: Enhances black areas of the picture for stronger contrast. The Black Corrector can be set to High, Medium, Low, or Off.
Auto Light Limiter: Reduces glare such as in scenes where the entire screen is white.
CineMotion: This function provides improved picture movement and reduces picture blur and graininess for film-based content.
Picture Adjustment Lock: This function prevents the television's Picture Settings from being changed.
Audio Features
Sound Mode: You can customize the bass and treble or use one of the three preset sound modes:
Dynamic: Enhances both treble and bass to make sound clear.
Standard: Provides natural sound.
Clear Voice: Make voice clearer by lowering background sound.
Custom: Allows you to customize sound settings (Bass, Treble and Balance).
S-FORCE Front Surround: S-FORCE front surrounds provides a virtual surround experience made possible using just two front speakers. You can choose from five modes.
Sports: delivers surround effects that make you feel like you are watching a live sports contest
Music: delivers surround effects that make you feel like you are surrounded by sound as in a music hall
Cinema: delivers surround effects just like the high-grade audio systems found in movie theaters
Game: delivers surround effects that enhance game sound
Simulated Stereo: Adds a surround-like effect to monaural programs.
Off: select for normal stereo or mono reception
Sound Enhancer: The Sound Enhancer reproduces clear sound by complementing high-frequency bands.
Steady Sound: Steady Sound equalizes volume levels so there is consistent output between programs and commercials.
Volume Offset: Adjusts the volume level of the current input (TV or video input) relative to other inputs.
Audio Outputs: The Sony HDTV offers analog and digital audio outputs.
Analog Audio Outputs (Fixed/Variable): These stereo RCA audio jacks on the rear-panel of the television allow you to listen to the TV's audio through your stereo system.
Digital Audio Output: The rear-panel Optical digital output connects to the optical digital input of your digital audio equipment which is PCM/Dolby Digital compatible.
PC/USB/Network Functions
PC Compatible: A side-panel 15-pin HD15 jack allows you to connect your personal computer to the display. There is also a corresponding stereo mini-jack (3.5mm) for the computer's audio signal. The television can be used as a monitor for your PC through the TV's RGB HD-15 input or HDMI input. The TV supports the following PC resolutions - VGA (640 x 480), SVGA (800x 600), XGA (1024 x 768), WXGA (1280 x 768/1360 x 768), SXGA (1280 x 1024), and HDTV (1920 x 1080). When a PC is connected to the TV and the PC input is selected, the PC settings screen is available.
Wide Mode: Select from Normal (original), Full 1 (enlarge picture keep original aspect ratio), or Full 2 (enlarge picture to fill display area).
Sharpness: Phase (fine tunes overall sharpness), Pitch (adjusts uneven sharpness)
Position: Horizontal Center (moves the position of picture left/right), Vertical Center (moves position of picture up/down)
Auto Adjustment: Automatically adjusts the display position and phase of the picture when the TV receives an input signal from the connected PC.
PIP: Picture-in-Picture displays an image from a connected PC (via PC-input or HDMI) in full-screen and a TV program (antenna/composite video) in an inset window. You can swap audio between the main and sub window.
USB Port: The Sony TV features a side-panel USB type-A port for sharing your photos (JPEG/RAW) or videos (AVCHD/MP4/MPEG1), and listening to music (MP3/linear PCM) from your connected digital camera, USB-enabled MP3 player, or other USB storage device.
Photomap: By connecting a digital still camera with GPS function to the unit's USB port, you can display a photo with a map of the location where the photo was taken. To use this feature, the TV also has to be connected to the Internet to download map information.
DLNA Certified: DLNA certification allows you to enjoy various content from your home network, such as photo (JPEG/RAW), music (MP3/liner PCM), and video (AVCHD/MP4/MPEG1) files stored on your Windows 7 PC (or other DLNA Certified media server) on the Sony HDTV. Up to 10 media servers can be connected using a hardwired Ethernet (LAN) connection or Wi-Fi connection (optional adapter required). This eliminates the need to copy your photo, video, and music files to a separate USB storage device.
Bravia Internet Video: Bravia Internet Video serves as a gateway to Internet content, delivering a variety of on-demand entertainment straight to the Sony TV. The television is equipped with a rear-panel Ethernet (LAN) port for making a broadband Internet connection, allowing you to connect to the web. Once your connection and setup is complete, Bravia Internet TV allows you to instantly stream a wide variety of movies, TV episodes, videos and music from a large selection of entertainment apps including: Netflix, YouTube, Slacker, and more.
Note: Broadband internet connection speed of at least 2.5 Mbps recommended (10 Mbps for HD content). Video quality and picture size vary and are depended upon broadband speed and delivery by content provider. Select content provided subject to change. Premium content may require additional fees, a subscription and/or PC registration.
Wi-Fi Adapter Ready: The Sony TV provides a wireless network connection for your TV by inserting a USB Wireless LAN Adapter (158WABR100, sold separately) into the TV's USB port. This optional Wireless LAN Adapter lets you wirelessly access Bravia Internet Video and your home network through the TV. By inserting this USB Wireless LAN Adapter into the TV's USB port, you can easily create a cable-free network. As a result, you can enjoy the convenience of wireless connectivity of your home entertainment network and make accessing your online entertainment even easier.
Note: Requires home network with an 802.11 access point (802.11n recommended) and internet connection. Supports WPS, WEP, and WPA security.
Automatic Software Updates: Automatic software updates are done through the TV's Ethernet (LAN) port or using the optional Wireless LAN Adapter (sold separately). The TV's software updates when the television is in standby mode.
Convenience Features
Scene Mode: You can access the following scene modes from the remote control to optimize both picture and sound quality.
Cinema: Delivers picture scenes and sound just like those in a theater.
Sports: Presents realistic pictures and sound just like those in a stadium.
Photo: Reproduces the texture and color of a printed photo.
Music: Lets you experience dynamic and clear sound just like a concert.
Game: Broadens your game-playing experience with superb picture and sound quality.
Graphics: Eases prolonged monitor viewing with clearer detailed pictures.
General: No optimized picture or sound according to the input source.
Auto: Automatically optimizes picture and sound quality according to the input source.
Favorite Menu: The Favorites Menu function makes it easy to quickly access your favorite TV content. The Favorites menu manages your preferred TV channels, photos, music, video content and external inputs for quick and easy access. The Favorites feature provides quick access to your frequently used items, such as preferred TV channels or external inputs. In addition, your favorite media files, Internet content. and Widgets can be shown in the Favorites screen. The Sony TV also features a "Recommendations" function which automatically analyzes your interests by referencing your viewing history to find programs and items you may like, and presents them in the TV's Favorites menu.
On-Screen TV Guide: The On-Screen TV Guide provides up to two days of program information and customizes the program listings to your preference. With this feature, you can search for programs by categories and keywords as well as customize your favorite channels or favorite keywords. The "My TV" feature allows you to organize the program listings by profiles such as Movie, Sport or Kids. You can also create your own profile to organize your favorite programs, channels, or keywords.
Note: TV Guide is available with connection to your cable service or with over-the-air antenna signal. You must connect your signal directly to the TV's Cable or Antenna input without using a cable box.
Info Banner: The television's Info Banner displays information about the currently viewed TV channel and program.
Input/Channel Label: This feature allows you to assign labels to the television's inputs and your favorite channels. You can create station call letters (up to nine characters) to the channel numbers. You can assign the following labels for each input (except PC and Cable/Antenna inputs): Cable, Receiver, Satellite, VCR, DVD/BD, DVR, Audio System, Home Theater, Game, Camcorder, Digital Camera, PC, and Skip. Or you can also select a custom nine character label for each of these inputs.
Close Captions (CC): The Sony HDTV provides Analog Closed Captions and Digital Closed Captions. The Digital CC offers customizable text, font, and size.
ENERGY STAR Certified: This Sony HDTV exceeds ENERGY STAR requirements by incorporating advanced power saving features such as LightSensor Technology, an Ambient Sensor, an Advance Contrast Enhancer, and the following PC Power Management functions.
Power Saving: This feature reduces the power consumption by adjusting the backlight brightness of the TV's screen. This also enhances the black level of the television. You can select from Low, High, Off and Picture Off.
Idle TV Standby: Automatically powers off the TV after 1, 2, or 4 hours when no buttons are pressed on the remote control or the TV.
Auto Shut Off: Automatically powers off the TV when no input signal is detected for approximately 15 minutes.
Presence Sensor: Presence Sensor is an audience monitoring function. When the sensor detects no audience in front of the TV for a certain period of time, it turns the picture off automatically, while leaving the TV sound on. Additionally, if no presence is detected after 30 minutes in picture off mode, the TV will switch to standby mode. This helps you save energy automatically turning the picture off when you are not in the room, leaving only the audio on, or switching the TV to standby mode After 30 minutes of no motion.
Energy Saving Switch: The TV's energy saving switch eliminates standby power consumption without having to unplug the television. Simply turn the Energy Saving Switch to off position and the TV no longer draws energy from the power source.
Note: When the Energy Saving Switch is switched off, power consumption is reduced. In addition, when the Energy Saving Switch is switched off, you will not be able to perform functions such as saving clock settings.
Quick Start: Quick Start turns the TV on faster than usual when the "Power" button is pressed on the remote control. Up to three time periods can be set. When you set "Smart Mode" to "On", the TV recognizes the time periods when you watch TV the most and will turn on faster.
Note: If "Quick Start" is set, power consumption may increase.
TV Timer: The TV Timer turns on the television from the standby mode at a time you set, and tunes to a channel or input of your preference.
Sleep Timer: The sleep timer switches the television off after a specified amount of time. The sleep timer can be set to 15, 30, 45, 60, 90, or 120 minutes.
Parental Control: You can select a viewing limitation based on the TV and movie ratings. Three presets are available (Child, Youth, and Young Adult) or the limitation can be customized to specific industry ratings. The control is accessed and protected by a 4-digit password.
Input/Channel Block: This feature allows you to block certain channels or inputs regardless of program ratings.
Remote Control
Wireless Remote Control: The TV comes supplied with an IR wireless remote control (RM-YD033). The remote is designed for TV operation only, unless used with Bravia Sync AV components connected by HDMI. The remote control features two power buttons (one on the front of the remote and one on the back of the remote).
Bravia Sync: This TV is equipped with Bravia Sync, an HDMI Control function that allows communication between Sony TVs and other Sony equipment when they are connected via HDMI. Bravia Sync helps you connect compatible Sony Bravia HDMI equipment, such as a BD player or AV amplifier, to the TV and control the external equipment using the television's remote control. With the "Control for HDMI" function, Bravia Sync helps to communicate with Bravia Sync-compatible equipment using HDMI CEC (Consumer Electronics Control). Bravia Sync-compatible equipment is listed as a new input source in the television's menu. The television offers the following Bravia Sync operations for the listed device.
BD/DVD Player:

Automatically turns the "Bravia" Sync-compatible equipment on and switches the input to that equipment when you select it from the Home Menu or Sync Menu.
Automatically turns the TV on and switches the input to the connected equipment when the equipment starts to play.
Automatically turns the connected equipment off when you switch the TV to standby mode.

AV Amplifier:

Automatically turns the connected AV amplifier on and switches the sound output from the TV speaker to the audio system when you turn the TV on. This function is only available if you have previously used the AV amplifier to output TV sound.
Automatically switches the sound output to the AV amplifier by turning the AV amplifier on when the TV is turned on.
Automatically turns the connected AV amplifier off when you switch the TV to standby mode.
Adjusts the volume (VOL +/-) and mutes the sound (MUTING) of the connected AV amplifier through the TV's remote control.

Video Camera:

Automatically turns the TV on and switches the input to the connected video camera when the connected video camera is turned on.
Automatically turns the connected video camera off when you switch the TV to standby mode.
Note: Control for HDMI (Bravia Sync) is only available for the connected Sony equipment that has the Bravia Sync logo.
i-Manual: The Sony TV comes with a Quick Setup Guide booklet. The TV's full owner's manual can be accessed on the TV using the remote's i-Manual button.
Mounting Options
Tabletop Stand: The display comes supplied with a tabletop pedestal stand which must be attached using the supplied hardware. The tabletop stand allows the television to swivel 20° left or right. The television weighs 28.0 lbs with the stand attached.
Optional Wall Mount Brackets: The stand can be removed, allowing you to wall-mount the TV using an optional wall-mount bracket. The TV has 4 threaded screw holes with a horizontal spacing of 7-7/8" (200mm) and a vertical spacing of 7-7/8" (200mm). The screw holes all accept M6 (6mm) screws. The TV weighs 23.6 lbs without the stand.
Loading...
Loading accessories...
Loading...
Loading articles...