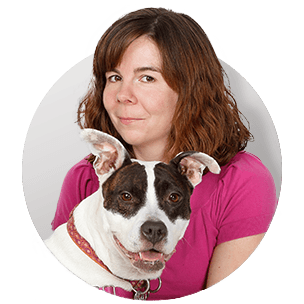 Real-life depth and detail
The X95J series is Sony's premium 4K LED TV for 2021. It features a type of backlight known as FALD (full-array with local dimming) that provides precisely localized lighting across the entire screen for excellent contrast. By dimming some areas of the screen and boosting others, Sony's XR Contrast Booster 10 is able to deliver more detail in both deep shadows and bright highlights. It also has some screen technologies that reduce glare and enhance viewing angles so you can make the most of this massive 75-inch screen.
Real-life depth and detail
The X95J series is Sony's premium 4K LED TV for 2021. It features a type of backlight known as FALD (full-array with local dimming) that provides precisely localized lighting across the entire screen for excellent contrast. By dimming some areas of the screen and boosting others, Sony's XR Contrast Booster 10 is able to deliver more detail in both deep shadows and bright highlights. It also has some screen technologies that reduce glare and enhance viewing angles so you can make the most of this massive 75-inch screen.
Premium processing power
The X95J is uses Sony's revolutionary new Cognitive Processor XR — the same one used in their top-of-the-line MASTER series. This new processor takes conventional Artificial Intelligence a step further by emulating the way our brains think and respond when we see and hear things. This creates a beautiful, true-to-life picture paired with immersive, accurate sound.
The XR processor also cross-analyzes individual picture elements and quickly identifies the human focal point, so that it can immediately enhance each detail of that area. Instead of applying generic changes to the entire frame, it recognizes how individual parts of the whole interact with each other and makes precise adjustments to create a more natural picture.
The X95J's processor contributes to a richer sound experience, too. Its 3D Surround Upscaling technology can create a heightened soundfield similar to that of a Dolby Atmos® surround system, no matter what the source. And its built-in speakers are more robust than you'll find on a lot of sets.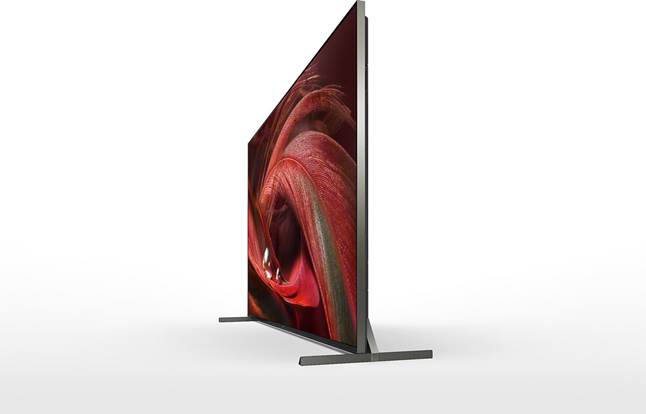 Sony's X-Wide Angle technology maintains accurate color and contrast when viewing the X95J from the sides.
Google on board
New this year is the built-in Google TV smart app platform which consolidates a wide range of streaming services into a single user interface. Watch an episode of Killing Eve on Hulu followed by The Expanse on Amazon Prime all from one watchlist, without having to dig around in individual apps.
And if you're feeling really lazy, you can simply ask the remote's built-in Google Assistant to pull up a show or movie. You can also adjust the volume, change channels or inputs, and control other basic TV functions using your voice.
More streaming options
The X95J has Chromecast built-in and Apple AirPlay® 2 support so you can easily stream all kinds of content from your mobile device or compatible computer.
The TV also includes the Apple TV streaming app, so you can rent, buy, and watch titles from Apple's video library, and subscribe to Apple TV channels, without connecting a separate device.
Great for gaming
The X95J will support enhanced Audio Return Channel (eARC), 4K at 120Hz, and Auto Low Latency Mode (ALLM) right out of the box — features that help make your video games sound fuller, look sharper, and run smoother. After a firmware update, it will also support Variable Refresh Rate (VRR) for solid-looking graphics without frame tearing or stuttering.
READ LESS
Product highlights:
Picture:
74.5" screen (measured diagonally)
4K screen resolution (3840 x 2160 pixels)
native refresh rate: 120Hz
XR Motion Clarity™ blur reduction
High Dynamic Range (HDR10, Dolby Vision, HLG) extends picture contrast and brightness when viewing HDR content
full-array LED backlight with local dimming
X-Wide Angle technology maintains accurate color and contrast when viewing from the sides
X-Anti Reflection technology ensures a clearer screen with reduced glare and light reflection
XR TRILUMINOS™ Pro Display technology for a wider, more natural color palette
Cognitive Processor XR uses powerful real-time processing based on a human perspective for a true-to-life picture

XR Contrast Booster 10 balances light output across the screen for improved contrast
object-based XR Super Resolution identifies up to hundreds of on-screen objects and enhances their resolution individually for exceptional picture accuracy and detail
object-based XR HDR Remaster improves color and contrast for SDR (Standard Dynamic Range) content
XR 4K Upscaling intelligently re-creates lost textures and detail in lower-res content

IMAX Enhanced certification for improved performance with IMAX Enhanced 4K/HDR content
Netflix Calibrated Mode mimics the settings on Netflix's mastering monitors to ensure an accurate picture
Video source compatibility:
watch streamed 4K video sources like Netflix®, Amazon Prime Video, and YouTube (requires Internet speed of at least 20Mbps)
Apple TV app lets you rent, buy, and watch titles from Apple's video library and subscribe to Apple TV channels without connecting a separate device
NextGen TV ATSC 3.0 tuner is capable of receiving over-the-air 4K broadcasts — may require firmware update (antenna required)
Clear QAM tuner decodes unencrypted digital cable signals up to 1080i without a set-top box (subscription required to receive cable channels)
Smart TV features:
Google TV interface lets you browse live TV, movies, and TV shows from across many streaming services all in one place
Chromecast built-in lets you cast your favorite entertainment apps and video content from your phone or laptop
remote has built-in Google Assistant — control basic TV functions and compatible smart home gear, search TV's streaming services, set timers, and more

use wake word to access Google Assistant hands-free
TV is also compatible with other Google Assistant and Amazon Alexa devices (sold separately)

dual-band Wi-Fi 5 (802.11ac) provides fast, reliable wireless streaming
compatible with Apple AirPlay® 2 for wireless streaming from your Apple device
includes access to exclusive content on BRAVIA CORE
Connections:
4 HDMI inputs (two 2.0b, two 2.1)

all inputs are HDCP 2.3 compatible for connecting to copy-protected 4K video sources
to view the highest-quality 4K and HDR content from connected sources, use a high-bandwidth HDMI cable
HDMI 3 and HDMI 4 inputs support 4K/120Hz and Auto Low Latency Mode (ALLM) and will support Variable Refresh Rate (VRR) after firmware update
HDMI 3 input supports enhanced Audio Return Channel (eARC)

1 composite video input (3.5mm A/V minijack — adapter cable required)
RF input for antenna/cable signals
Toslink optical digital audio output
3.5mm stereo minijack headphone output — can also be connected to a sound bar or other audio system
Ethernet port for the fastest, most secure internet connection
3 USB inputs for connecting a thumb drive or other device
Sound:
Acoustic Multi-Audio™ system uses sound-positioning tweeters at the back of the TV so the sound follows the action (2.1-channel system with 50 watts total power)
3D Surround Upscaling uses XR signal processing to upscale even two-channel sources to simulated surround sound
Acoustic Auto Calibration optimizes sound for your room
can send Dolby Atmos audio to the TV's speakers, or to an A/V receiver via HDMI/eARC, when using the TV's HDMI inputs or built-in streaming apps
General features & info:
voice remote with built-in microphone
detachable three-position dual-footer stand
dimensions (measured by Crutchfield):

with stand in standard position: 65-3/4"W x 38-3/8"H x 15-3/8"D
with stand in sound bar position: 65-3/4"H x 40-3/4"W x 15-3/8"D
with stand in narrow position: 65-3/4"H x 38-3/8"W x 15-3/8"D (stand width 24-1/8")
without stand: 65-3/4"W x 37-7/8"H x 2-5/8"D (includes allowance for cable connections)

weight: 86.2 lbs. with stand; 81.1 lbs. without stand
wall-mountable (bracket sold separately)

VESA mounting hole pattern: 300mm x 300mm

warranty: 1 year parts & labor — in-home service
MFR # XR75X95J
What's in the box:
75" LED-LCD TV
2 Pedestal feet
Remote control (RMF-TX520U)
2 "AAA" batteries
7 Back-panel covers
Four M5x12mm screws (lock-/flat-washers attached)
Setup Guide
Reference Guide
Safety and Regulatory Booklet
End User License Agreement
Warranty Information
"Child Safety" note
"Display the TV program" note
"TV Screen Is Fragile" note
EnergyGuide:

View EnergyGuide label
Customer reviews for Sony XR-75X95J
Loading...
Loading reviews...
Average review:
5.0 out of 5 stars
Thanks for submitting your review
Most reviews are processed and published within 5 business days. You will receive a confirmation email once your review has been published.
Customer photos
This review was collected as part of a promotion
More details on the Sony XR-75X95J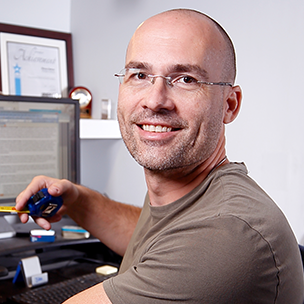 Researched by Crutchfield's

Stacey B.
Features & specs
The Sony XR-75X95J replaces these items:
Product Research
Video Features
Audio Features
Network & USB Functions
Remote, Voice, & App Control
Convenience Features
Mounting Options
Video Features
Cognitive Processor XR: Powered by the Cognitive Processor XR, the Sony Bravia XR TV use a completely new processing method designed to replicate the ways humans see. When we see objects, we unconsciously focus on certain points. Cognitive Processor XR, powered by cognitive intelligence, divides the screen into numerous zones and detects where the "focal point" is in the picture. While conventional Artificial Intelligence (AI) can only detect and analyze picture elements like color, contrast and detail individually; the new processor can cross-analyze an array of elements at once, just as our brains do. By doing so, each element is adjusted to its best final outcome, in conjunction with each other, so everything is synchronized and lifelike. It learns, analyzes and understands unprecedented amounts of data and intelligently optimizes every pixel, frame and scene for the most lifelike picture Sony has ever delivered.
Closer-To-Reality: The built-in Cognitive Processor XR works the same way as our brain and eyes do, detecting the main focal point in a scene and enhancing each detail in an object so it stands out with a natural sense of depth, just as in the real world. Conventional AI can only detect and analyze elements like color, contrast and detail individually. To create this closer-to-reality feeling, Cognitive Processor XR divides the screen into hundreds of zones and recognizes individual objects in these zones better than ever before.
Cross-Analyzation: What's more, the the Sony Bravia XR TV can cross-analyze around a few hundred thousand different elements that make up a picture in a second, the same way that our brains work. Unlike a conventional TV where all picture elements are adjusted to the same level, Bravia XR TVs with cross-analyzation adjust each element to its best final outcome, in conjunction with each other, so everything is in harmony and feels totally natural.
XR Picture with Full-Array LED Panel: The Sony Bravia XR TV lets you enjoy deep, natural, beautiful pictures from any angle with minimal light reflection. Sony's Full-Array LED panel delivers an ultra-realistic picture that is full of lifelike contrast. Combined with the precision of a Full Array LED panel, XR Triluminos Pro, and XR Contrast Booster 10 the Sony Bravia XR TV delivers supreme realism with deep blacks and intense brightness.
XR Triluminos Pro: The Sony Bravia XR TV reproduces color in a way that is natural and beautiful to the human eye. See a wider palette of colors with an enhanced range of hue and saturation, allowing natural shades and precise details to be seen, even in dark scenes. XR Triluminos Pro enables the Sony Bravia XR TV to access a wider palette and reproduce each color with the subtle differences seen in the real world. With extended hue and saturation, vivid shades, and realistic texture can be seen in the flowers. Even pale colors will look realistic.
XR Contrast Booster 10: With XR Contrast Booster 10, bright areas are brighter and dark areas darker; no more details overwhelmed by shadow or lost in blown-out highlights. By precisely balancing light output across the screen, dimming some areas and boosting others, XR Contrast Booster 10 adjusts brightness for higher peaks in glare and deeper blacks in shadow. As bright areas are brighter and dark areas darker, scenes look more real with extra depth and detail.
XR Motion Clarity: Sony's latest XR Motion Clarity technology cross-analyzes data to ensure action stays smooth, bright and clear with no blur. On some screens, sports and fast action scenes can seem to go by in a blur. XR Motion Clarity technology keeps everything smooth, bright and clear. Each "blink" is individually controlled and its duration optimized, while brightness is boosted when needed, so you won't miss a thing. XR Motion Clarity keeps fast action smooth and clear. Moving images are precisely controlled to minimize blur. Even during high speed scenes, pictures stay true with no loss in brightness.
X-Wide Angle & X-Anti Reflection Technologies: Sony's X-Wide Angle panel with X-Anti Reflection technology ensures colors stay true from whatever angle you are watching the TV, plus reduces glare in bright rooms. Now, watching TV from the sides and in a bright room is as satisfying as being front and center in a dark room. You'll always see a picture that is bright, colorful, and clear from any angle. The TV's screen is also edged with a slim, narrow, 4-sided frame that maximizes the viewing area.
Ultra 4K Resolution: For the ultimate in picture quality, this TV pairs the brilliance of 4K clarity with the brightness, color, and detail of High Dynamic Range (HDR). With 4K UHD, you'll see more on TV than ever before with over 8 million individual pixels (3,840 x 2,160) compared to about 2 million (1,920 x 1,080) on a1080p HDTV. Its detail is so vivid and crisp, even when viewed from close distances; it's nearly impossible to discern a single pixel, even from inches away. Combined with 4K Ultra HD resolution, HDR video content delivers exceptional detail, color and contrast, with a far wider range of brightness than other video formats. The result is the most lifelike picture TVs have ever been able to create, with brilliant highlights and fine detail.
XR 4K Upscaling: XR 4K Upscaling technology upscales 2K signals close to true 4K quality for incredibly real and detailed pictures. Whatever the content or source, you'll enjoy entertainment close to 4K resolution with XR 4K Upscaling. The Sony Bravia XR TV's Cognitive Processor XR accesses a vast amount of data, intelligently recreating lost textures and detail for real-world pictures. See details such as naturally defined animal fur and sharply outlined rock.
XR Super Resolution: XR Super Resolution detects individual objects in a picture and reproduces virtually real-world textures on screen. The Sony Bravia XR TV's processor precisely analyzes and processes data to power 4K pictures with 4x the resolution of Full HD to enrich scenes with real-world detail and texture.
XR 4K Smoothing: XR Smoothing creates smooth, natural 4K pictures as you watch, without the "banding" that can occur on other TVs. Scenes are reproduced with thousands of tones, shades, and gradations, making them look incredibly real.
Note: Please use a premium high speed HDMI cable with 18 Gbps and above to view 4K content.
HDR (High Dynamic Range): High Dynamic Range (HDR) enhances the dynamic range of a picture, increasing the contrast between the brightest whites and darkest blacks. Every pixel is made more accurate, regardless of resolution, bringing scenes to life with greater detail. HDR's greater dynamic range of luminosity or brightness levels brings greater contrast & wider color spectrum to the screen. This increased contrast reveals the subtle nuances of the image, from detailed blacks and shadows to the brightest whites and colors, plus greater depth. Previously hidden areas of dark shadow and sunlight are now full of clarity and detail. Movies and TV shows in HDR are closer to the original recording and the director's vision with more brightness, contrast and color, for a truly lifelike viewing experience.
XR HDR Remaster: With XR HDR Remaster, the Sony Bravia XR TV can detect each object on screen, analyze its color and adjust contrast for even more realistic pictures. Object-based processing, powered by BRAVIA XR, takes precision to a whole new level by adding adjustment of hue, saturation, brightness, motion vector, bandwidth, and more. The result is exceptionally real scenes with greater depth, lifelike textures, and natural colors.
Supported HDR Formats: HDR 10 is an open standard and currently the most popular HDR format on the market. It supports 10-bit color and 1,000 nits. It uses static metadata at the start of a movie to tell the receiver and your TV that the video content is encoded using HDR. HLG (Hybrid-Log Gamma) is primarily designed for live video feed and over-the-air broadcasts. It uses no pre-encoded metadata and is backwards compatible with SDR. HLG's native compatibility allows much of today's existing SDR infrastructure to be re-used for HDR in the future. Unlike HDR 10 which contains static metadata and HLG which uses not metadata, Dolby Vision adjusts brightness, color, and contrast automatically for each scene. Dynamic metadata carries information that maps every image to your TV's display capabilities, so you see more of what the content creator intended.
Note: Please use a premium high speed HDMI cable with 18 Gbps and above to view HDR content.
HDMI 2.1/2.0: The Ultra-HD TV is outfitted with two HDMI 2.1 inputs (3-4) and two HDMI 2.0 inputs (1-2) to connect your Ultra-HD, HDR and HD sources; such as Ultra Blu-ray, Blu-ray, Satellite/Cable and Playstation. In addition, any HDMI input can be used to connect a PC to this TV.
Supported Video Resolutions: The HDMI inputs will accept 4096x2160p (24/60Hz), 3840x2160p (24/30/60Hz), 1080p (24/30/60/120Hz), 1080i (60Hz), 720p (24/30/60Hz), and 480p (480i is not supported). HDMI input 3 and 4 will also support 3840x2160p (120Hz)..
HDCP 2.3: HDCP 2.3 is supported by all of the TV's HDMI inputs. HDCP 2.3 is short for "High bandwidth Digital Content Protection" and is used for 4K video copyright protection for compatibility with Ultra HD Blu-ray players and 4K Satellite/Cable providers.
4:4:4 Color Subsampling: All four HDMI inputs will support up to 4:4:4 chroma subsampling for full color data rendering of 4K video (30/60fps). 4:2:2 (30/60fps) and 4:2:0 (60fps) are also supported by all HDMI inputs. With 4:4:4 color, luminance (brightness) and chroma (color) are sampled at the same rate, resulting in an RGB color palette as big as the video sampling rate for a video image with more total colors, plus greater color accuracy and detail.
Note: In addition to HDMI connectivity, there is also a 3.5mm AV input for connection of an analog audio/video component. This connection supports 480i video signals only. There are no standard composite or component video inputs
Game Mode: A dedicated Game Mode lets you enjoy ultra-smooth gaming on the Sony Bravia XR TV with reduced input lag (less than 8.5ms) and support for 4K@120Hz, ALLM (Auto Low Latency Mode), plus VRR (Variable Refresh Rate).
4K/120Hz: Support for 4K@120Hz produces smoother and clearer motion images at 120 frames-per-second (fps) for better rendering of fast-action content such as sports, action movies, and games. 4K@120Hz is only supported on HDMI inputs 3 and 4.
ALLM: The TV will supports ALLM (Auto Low Latency Mode) which lets the TV automatically recognize when a gaming console or gaming PC is connected and in use.
VRR: With support for VRR (Variable Refresh Rate), the Sony Bravia XR TV gives you the real-time lower-lag gaming speed you need for a more enjoyable gaming experience. VRR allows the TV to adapt to certain Game console's frame rate.
Note: Please use a premium ultra-high speed HDMI cable with 48 Gbps and above for 4K@120Hz gaming.
IMAX Enhanced: Get the most premium at-home entertainment experience with IMAX Enhanced; the latest technology program from IMAX that sets a new standard for image, sound, scale and content quality. This new certification and licensing program combines IMAX digitally re-mastered 4K HDR content and DTS audio technologies to offer a new level of quality in immersive sight and sound experiences in the home. IMAX Enhanced lets you experience premium content digitally remastered by IMAX, so you can watch the highest-quality 4K movies with immersive audio delivered by DTS. Not only will IMAX Enhanced content look and sound amazing, but other audio/video content will also look and sound great too.
Remastered 4K/HDR Video: It utilizes a sophisticated, advanced algorithm designed to produce the highest-quality, sharpest 4K HDR images. This advanced process accurately reduces noise and grain under the filmmaker's guidance to best optimize the content for a much higher quality, higher brightness 4K HDR display format. Select IMAX Enhanced titles that were shot with IMAX cameras or specially formatted for IMAX theaters will also include an expanded aspect ratio for the film's home release to show your more picture on your TV. IMAX Enhanced certified TVs must be at least 65" with support for HDR10 and dynamic, as well as specific calibration, resolution, color, brightness, contrast, and scale of image capabilities.
Remastered DTS:X Audio: IMAX and DTS will also partner with award-winning Hollywood sound mixers to use a special variant of its DTS:X codec technology integrated in home audio equipment to deliver an IMAX signature sound experience that is dynamic, immersive, theatrical, and powerful. IMAX Enhanced supports both 5.1 and 11.1 formats, but the recommended speaker layout for an IMAX Enhanced system is 7.2.4 with seven horizontal speakers, two subwoofers and four height speakers; 5.1.4 is the minimum layout for IMAX Enhanced. However, due to various constraints you may opt to install only a 5.1ch speaker system. In such cases, DTS Virtual:X is required to properly render and remap audio to the available speakers.
Available IMAX Content: IMAX is working with its global studio and other content partners to build a steady stream of IMAX Enhanced versions of movies and other programming using the newest, proprietary post-production process developed by IMAX. IMAX will be announcing and releasing IMAX Enhanced versions of a wide range of films both for 4K/HDR streaming and Ultra HD Blu-ray Discs.
Notes:
To take full advantage of IMAX Enhanced, you need an IMAX Enhanced certified 4K/HDR TV or Projector and an IMAX Enhanced certified DTS:X enabled AV receiver or soundbar.
To qualify and carry the IMAX Enhanced logo, the highest-end TVs, AV receivers, projectors, and soundbars must meet stringent performance standards established by IMAX, DTS and Hollywood's leading colorists in order to create a consistent and higher bar for image and sound performance on premium devices.
Netflix Calibrated Mode: Netflix has been actively investing in the production of original programming using the latest video image standards, and has developed Netflix Calibrated Mode in conjunction with Sony to ensure picture quality preservation. This mode was specially developed to reproduce the same picture quality as a studio evaluation Master for television in order to preserve the filmmaker's vision and intent.
CalMAN Ready (by SpectraCal): To address color variations from the production process, the Sony Bravia XR TV is ready to use Portrait Displays' high-performance CalMAN auto-calibration software. This allows an unprecedented level of calibration and the ability to fine tune adjustments simply not possible through conventional picture settings. It delivers high-fidelity color reproduction that's true to the original TV signal and can adapt to the subtlest changes in color that may occur over time. The Bravia XR TV is CalMAN ready, allowing customers to benefit from software used by visual creators in post-production, quality-control workflows, further demonstrating Sony's commitment to deliver pictures with professional-grade color calibrated accuracy in the home.
Note: Addition gear is required to use the CalMAN auto-calibration software - including a Windows PC (running the CalMAN software), a SpectrCal C6 Colorimeter (or equivalent), and a Pattern Generator.
Picture Adjustments: The TV offers a variety of screen, picture, and video adjustments to maximize image quality.
Screen Ratio: The Screen Ratio feature allows you to select the screen display which fits the current video image and TV screen best. Choose from Wide Zoom, Normal, Full, Zoom, or Auto Wide. Based on the original signal source, you may see black bars around the picture or just on the both sides of the screen. Sometimes you will see the picture fill  the full screen.
Picture Mode: You can select one of the following picture modes - Standard, Vivid, Cinema, Game, Graphics, Photo, Custom, or Dolby Vision (Bright or Dark).
Brightness Setting: You can increase or decrease the brightness of an image by adjusting the TV's Brightness (luminance level), Contrast (white level), Gamma (light & dark balance), Black Level, and Black Adjust (stronger contrast).
Color Enhancement: You can tailor the color of an image by adjusting the TV's Color (saturation level), Hue (green & red tones), Color Temperature (white balance), Live Color (color vividness), and Color Space (color reproduction range).
Clarity Improvement: You can improve the clarity of an image by adjusting the TV's Sharpness (picture detail), Reality Creation (increases clarity), Smooth Gradation (prevents false contours) and Noise reduction (removes random & digital noise).
Motion Technology: Activate Sony's Motionflow technology to reduce motion blur and judder. CineMotion provides improved picture movement and reduces picture blur and graininess for film-based content (24fps), like Blu-ray & DVD.
Automatic Ambient Optimization: Sony's unique ambient optimization technology automatically adjusts the picture to your room's ambient lightning. On conventional TVs, brightness stays the same regardless of light in a room, resulting in pictures that are too dark or bright. The Sony TV includes an embedded light sensor that optimizes picture brightness to room conditions, boosting brightness in light rooms and reducing it in dark ones, so you get the perfect view. The TV's built-in Light Sensor automatically adjusts the picture brightness based on the amount of light in the room. As a result, you can enjoy automatic customized picture brightness and save energy without lifting a finger.
NextGen TV Tuner (ATSC 3.0): The ASTC 3.0 standard, commonly known as "NextGen TV" is the first major upgrade in broadcast TV since the transition to digital broadcasting (DTV) in 2009. NextGen TV is an Internet Protocol (IP) based system, which means it can carry internet content and services alongside the traditional over-the-air broadcast signal. The standard will enable never-before-available interactive features like video-on-demand and advanced emergency alerts for broadcast TV, all delivered free with an over-the-air antenna. NextGen TV signals will be stronger and will transmit over greater distances and deeper into buildings, with higher-quality picture and better immersive sound.
Note: Adoption of ATSC 3.0 is voluntary and stations that do transition to ATSC 3.0 will initially have to simulcast both ATSC 1.0 and ATSC 3.0. Click here for deployment map of ATSC 3.0 in the United States.
Audio Features
Sound-From-Picture Reality:  In addition to best-in-class picture quality, the new Cognitive Processor XR also offers incredible sound with Sound-from-Picture Reality, which aligns the position of the sound with the images on the screen to offer a uniquely lifelike experience. The Sony Bravia XR TV's Cognitive Processor XR can analyze sound position in the signal so the sound matches precisely with what's on the screen. In addition, it upconverts any sound to 3D surround sound, to deliver supreme realism with an immersive soundscape.
Sound Positioning: With advanced sound processing that mimics the human ear by pinpointing where sound is coming from and placing it in the right spot on screen, Bravia XR TVs put you at the heart of the scene.
Virtual Surround: Delivering sound in horizontal and vertical directions, Bravia XR TVs provide a real multi-dimensional experience. They analyze and upconvert audio to 5.1.2ch surround sound, creating a true 3D soundscape
Acoustic Multi-Audio w/ X-Balanced Drivers: The TV is equipped with two X-balanced full-range drivers, two tweeters and a dedicated subwoofer. The uniquely shaped X-balanced drivers deliver full-range sound from movie and music soundtracks, while the sound-positioning tweeters optimize the location of sound on the screen so you hear precisely controlled, high-quality audio from the right part of the scene. Sound on conventional TVs with a speaker located below the screen is often out of sync with the picture. Sony's Acoustic Multi-Audio technology includes two sound-positioning tweeters at the back of the TV that enable sound to follow the action for a truly immersive experience. Independent amps are controlled separately to precisely manage sound positioning of these speakers in high tone areas, enhancing sound pressure and stability for more realism. The dedicated subwoofer provides full-range sound for a truly immersive experience.
Acoustic Audio Calibration: Sound experience can change depending on your room environment. For example, curtains absorb sound, while objects in front of the TV can disturb the passage of sound, compromising the quality of what you hear. The Sony Bravia XR TV detects objects using the microphone that is built into the included remote and reproduces sound that's enhanced and optimized to your room. Simply hold the remote at chest level in your main seated position and activate auto sound tuning in the TV's menu (only takes a few seconds to setup). The speakers of this TV also provide different sound imaging according to how you position the television. You can select between "Table-Top Stand" or "Wall Mount" to provide the best sound quality based on the television's placement.
TV Center Speaker Mode: You can use the Sony Bravia XR TV as a center speaker with select Sony soundbars (sold separatrely) and hear dialog, vocals and instruments with exceptional clarity. The TV has a 3.5mm input (labled "S-Center Speaker In") that will plug into a compatible Sony soundbar's 3.5mm output (labled "S-Center Out"). Once the Sony soundbar is connected, the center audio is output from both the TV and soundbar, allowing you to enjoy both impactful sound and natural dialog from the system.
Manual Audio Settings: In addition to auto sound tuning, the Sony Bravia XR TV also offers a variety of manual audio and sound settings to fine tune your listening experience.
Sound Modes: The Sony Bravia XR TV allows you to tailor its sound to the content you are watching and listening to by selecting from 6 preset Sound Modes - Standard, Dialog, Cinema, Music, Sports, and Dolby Audio. You can also choose to manually adjust the TV's 7-band EQ to further fine-tune the sound.
Voice Zoom & Dialog Enhancer: There is also a Voice Zoom feature which allows you to hear TV dialog more clearly without turning up the volume. Even if speech is difficult to hear, Voice Zoom detects the type of voice, analyzes it and enhances its clarity. There is also a dedicated Dialog Enhancer for when listening to Dolby Audio content.
Advanced Volume Level Adjustments: The Auto Volume function keeps the volume level constant across all programs and advertisements. You can also adjust the volume level of the current input relative to other inputs
eARC (Enhanced Audio Return Channel): The Enhanced Audio Return Channel (eARC) within the television's HDMI 3 input enables the TV, via a single HDMI cable, to send audio data "upstream" to an AV receiver; increasing user flexibility and eliminating the need for any separate S/PDIF audio connection. This feature allows audio to be sent from the television to your AV receiver through the same HDMI cable already being used to send audio/video to the television. This eliminates the need for extra cables connected to the TV. eARC allows audio from the TV tuner, Network connection, inserted USB device, HDMI inputs, or any analog connected device to be heard through your eARC compatible AV receiver via the television's HDMI eARC input.
The audio from the TV's tuner, HDMI inputs, USB ports, and Android TV apps can pass as Dolby Digital, Dolby Digital Plus, Dolby TrueHD, Dolby Atmos, DTS, DTS-HD, and DTS:X; as well as 2ch, 5.1ch, and 7.1ch PCM.
Analog connected & DLNA compliant devices will be output audio at 2ch PCM only.
Note: Your AV receiver or soundbar will also have to support eARC (Enhanced Audio Return Channel) to accommodate the playback of these high resolution audio formats. If your AV receiver or soundbar only supports ARC (Audio Return Channel), audio playback will be limited to Dolby Digital, DTS, and 5.1ch/2ch PCM.
Audio Outputs: In addition to HDMI connectivity, the Sony Bravia XR TV offers 3.5mm analog and optical digital audio outputs, as well as Bluetooth A2DP.
Digital Audio (Dolby Digital/DTS): The optical digital output terminal will output Dolby Digital/DTS (when available) or 2 channel PCM. The digital optical output terminal only sends an audio signal in Dolby Digital/DTS when receiving Dolby Digital/DTS surround sound from a digital broadcast channel through the tuner, network apps, HDMI inputs, and USB ports on the TV. The optical digital audio output will only output in 2ch stereo from sources connected to the TV via RCA.
Headphone/Analog Output: The TV's 3.5mm analog output can be used to connect a set of headphones or as an audio output to connect your home theater receiver or soundbar system. You will need a minijack-to-RCA adapter (sold separately) to make a stereo RCA connection between the television and your AV receiver. The TV's analog audio output terminal will output 2ch audio from any of the television's source inputs.
Bluetooth A2DP: The TV supports Bluetooth A2DP, allowing you to stream audio from the television's built-in and connected sources to a Bluetooth-enabled set of headphones or speakers (only one headphone, one speaker, or one pair of speakers can be connected). Bluetooth headphone volume level can be controlled from both the TV's remote and headphones. AV Sync allows you to adjust the delay between the picture and sound. Sony doesn't guarantee compatibility with all models of Bluetooth headphones.
Notes:
You can setup the TV to output sound from the built-in speakers and the optical digital output (2ch PCM only). You cannot output sound from the TV speakers and Headphone/Analog Out or HDMI eARC.
You can also not output sound simultaneously from any combination of the TV's Headphone/Analog Out, Optical Digital Out, or HDMI eARC. You must select only one for the TV's audio output.
Network & USB Functions
Wired or Wireless Network Connection: The Sony Bravia XR TV supports a wired or wireless network connection. Via the TV's network connection you gain access to Google TV and a variety of online entertainment streaming services, as well Google Assistant voice control. You also get the ability to stream content from your Android or Apple iOS mobile device, as well as your Windows PC or Mac computer to the TV. In addition, the TV supports WiFi Direct for wireless connectivity between WiFi enabled devices without a router.
Ethernet Jack: The Sony Bravia XR TV is equipped with an Ethernet (LAN) RJ-45 jack for connecting the television to your home network and computer. A back cover has to be removed to access the Ethernet port.
Built-in WiFi: The Sony Bravia XR TV offers built-in WiFi (802.11ac; 2.4/5GHz) that allows you to wirelessly access the Internet and your home network. The TV's built-in WiFi provides a wireless network connection for the television with easy and quick setup. A wireless connection requires a home network with an 802.11 access point (802.11n or better recommended) and internet connection. Supports WPS, WEP, and WPA security; a dual-band Gigabit wireless-N router is recommended for 4K streaming.
WiFi Direct: When using WiFi Direct, you can connect directly with other devices without using a wireless router. You'll be able to wirelessly transfer personal content (such as photos & videos) to the Sony Bravia XR TV without connecting to your home network. Up to 10 devices can be connected at the same time. WiFi Direct completely bypasses your WiFi access point/router, so it's easy to set up. Streaming of copy-protected content and other certain formats are not supported.
Notes:
Sony recommends a home network connection speed of at least 2.5 Mbps recommended for standard definition, 10 Mbps for high definition, and 20 Mbps for ultra-high definition.
You must connect to a Google account to use certain features (including voice control, Google TV, and Firmware/Software Updates). Use of TV without connecting to a Google account allows only basic TV features.
Android OS with Google TV: The Sony Bravia XR TV is equipped with Android OS 10.0 and incorporates Google TV with access to a wide variety of apps from Google Play which have been optimized for playback on the big screen (subscription, rental, or purchase fees may apply). Google TV lets you browse 700,000+ movies and TV episodes from across a variety of online streaming services, all in one place and organized into categories and genres based on what interests you the most. Click here to discover the full collection of Google TV Apps from Google Play. Not all Google Play apps will be Google TV compatible.
Movies & TV Shows: Watch 4K Ultra-HD, high-definition, and standard definition movies, TV shows, and videos from a variety of online entertainment services such as Amazon, Disney+, Google Play, HBO, Netflix, PlayStation Video, Starz, ShowTime, Vudu, YouTube, and more. You also get live TV programming from Sling Television, Hulu Live, and YouTube TV; as well as on-demand network content from ABC, FOX, & NBC.
Music & Radio: You'll be able to listen to online music and internet radio from Amazon Music, Pandora, Spotify, iHeart Radio, SiriusXM, Tidal, TuneIn, Deezer, YouTube Music, and more.
Sports, News, & Weather: Get scores, news, and highlights from ESPN, NBA, NFL, NHL, MLB.TV, CBS Sports, Fox Sports, and more. You'll also get news information from CBS, NBC, CNN, Fox; as well as weather forecasts from AccuWeather and The Weather Network.
Gaming: Download select video games from Google Play and play them on the big screen without the need for any game console. You can connect up to four wireless gamepads (sold separately) for multi-player gaming. Google Play Games even syncs your progress and achievements across your devices, so you can start playing on your Android smartphone or tablet and then move to the Sony TV when you get home.
Other Apps: There are also a variety of Lifestyle, Health & Fitness, Education, Business, and Communication apps.
Notes:
4K & 4K HDR network streaming requires a network speed of 20Mbps or greater. A wired Ethernet connection is recommended over a wireless WiFi connection for better performance. If you desire a WiFi connection, then use a dual-band Gigabit wireless-N router (or better) for 4K streaming.
In order to use Sony's Google TV, you must consent to Google's Terms of Service and Privacy Policy.
Make sure the Sony television has the latest software/firmware updates installed.
Bravia CORE:  In collaboration with Sony Pictures Entertainment (SPE), Bravia CORE is where entertainment meets technology and was developed to add value and showcase unique Sony experiences. Pre-loaded on the Sony Bravia XR TV, you can enjoy a selection of the latest SPE premium and classic titles and the largest IMAX Enhanced movie collection. Bravia CORE is the first in the industry to feature Pure Stream technology, achieving near lossless UHD BD equivalent quality with streaming up to 80 Mbps. Learn more about this collaboration here.
Pure Stream: Bravia CORE features Pure Stream, streaming at up to 80Mbps, delivering lossless 4K UHD picture quality on a wide range of content. To access Pure Stream at 30Mbps, you must have a minimum internet speed of 43Mbps. To access highest quality Pure Stream available at 80Mbps you must have a minimum internet speed of 115Mbps. Bravia CORE is not responsible for network restrictions or available bandwidth. Network service provider restrictions and terms may apply.
IMAX Enhanced: Access the largest IMAX Enhanced collection for a truly elevated movie experience at home. Optimized for Sony Bravia XR TV, it delivers remastered IMAX picture and immersive sound by DTS.
Note: A paid subscription is required to take advantage of and enjoy Sony's Bravia CORE entertainment feature.
Apple TV App: The Apple TV App can be found within the Google TV platform. The Apple TV App gives you access to Apple original shows and movies from Apple TV+, thousands of movies to buy and rent, as well as popular streaming and network TV providers - available in 4K and HDR. Apple TV offers personalized content that is expertly curated based on your viewing habits, so you'll discover more of what you like best. Paid subscription fees will be required.
Apple Originals & TV Channels: You'll be able to stream critically acclaimed Apple Original shows and movies only found on Apple TV+ through the Apple TV app. You can also subscribe to just the channels you watch ( like Showtime, Starz, Paramount+, AMC+, and more). Subscription fees will apply.
Rent or Buy: The Apple TV App is home to thousands of movies, including all the latest blockbusters. You can buy, rent, and watch your favorite movies right inside the Apple TV app on the Sony TV. You also get access to previously purchased movies from iTunes.
Streaming Services & Cable Providers: Access all your favorite and most popular streaming services such as Amazon, Disney+, Hulu, HBO, Netflix, and more. You also get to enjoy top-rated prime-time TV shows, live sports and news from leading cable providers like Spectrum & AT&T TV. Subscription fees are required for streaming services and cable providers.
Mobile Device Casting: Quickly and easily enjoy your favorite videos, photos, games, and more from your Apple iOS or Android devices on the Sony big screen with Chromecast built-in. Support for Apple AirPlay 2 also lets you cast videos, photos, and more from your Apple iOS device or Mac computer to the Sony Bravia XR TV.
Chromecast built-in: Chromecast built-in lets you cast your favorite entertainment apps and video content from your Android (OS 4.4.2+) or Apple iOS (8.0+) device to the Sony TV. Now you can cast your favorites movies or TV shows (on Netflix, Hulu, Vudu, Google Play, HBO, and more); your favorite music and radio stations (on Spotify, Pandora, iHeartRadio, TuneIn, YouTube Music, and more); Sports highlights (on ESPN, NBC, CBS, and more); plus photos & videos (on YouTube, Google Photos, and more) from your compatible Android or Apple iOS device to the Sony TV. For a list of all compatible Chromecast Built-in apps click here.
AirPlay 2: With support for AirPlay 2, you will be able to wirelessly stream content (including videos, photos, music, podcasts, and more) directly from your Apple iPhone/iPad (iOS 12.2 and newer) or Mac computer (OS X 10.14.4 and newer) to the Sony TV's big screen - all without the need for an Apple TV or additional wired connection.
Media Streaming: The Sony Bravia XR TV allows you to stream a variety of audio, video, and photo content from USB mass storage class devices and DLNA certified devices. Compatible media formats include MP3/WMA/AAC/WAV/FLAC music files, MPEG/MP4/AVI/MKV/MOV/Xvid/WMA video files, and JPEG photo files.
DLNA Certified: DLNA certification allows you to enjoy various content from your home network, such as photo , music, and video files stored on your Windows 7/8/10 PC (or other DLNA Certified media server/Android device) on the Sony HDTV. The TV can be connected to your compatible PC using a hardwired Ethernet (LAN) connection or WiFi connection (via b built-in WiFi). This eliminates the need to copy your photo, video, and music files to a separate USB storage device.
Triple USB Ports: The Sony TV features three USB type-A ports (two 2.0/one 3.0) for sharing your photos or videos, and listening to music from a connected USB MSC (Mass Storage Class) compliant device that is formatted in FAT 16/32, exFAT, or NTFS. Even 4K photos & videos that you've downloaded to your USB-enabled device can be played back on the TV in Ultra-HD 4K. The USB ports will also charge your connected devices (max: 5V, 500mA/900mA). An external HDD (hard disk drive) may require a separate external power supply.
VEWD Browser: The VEWD Browser is a free Web browser tool for Google TV. You can see entertainment, music, news, and media content such as that seen on your computer, on the Sony TV using the included remote control. The VEWD Browser for Google TV has the following features - Audio search, Bookmarks feature, Browsing history, User switching, Search engine selection, and Pointer display function.
Automatic Software Updates: Sony will provide software updates from time to time in order to enhance functionality and provide users with the latest TV experience. Automatic software updates are done through the TV's Ethernet (LAN) port or built-in WiFi. The TV's software updates when the television is in standby mode. Visit the Sony eSupport site for the latest software updates.
Remote, Voice, & App Control
Remote Control: The remote offers soft push-button control and features a built-in mic for voice recognition. The built-in microphone provides voice control of select Google TV functions through the built-in Google Assistant. The remote even has dedicated Amazon, Netflix, Disney+, and YouTube buttons, so you can access your favorite content even quicker. The remote control operates the TV via Bluetooth, but can also be programmed to operate cable boxes and satellite receivers via IR. In addition, the TV is compatible with universal IR remote controls (sold separately) and features a 3.5mm IR input for use with IR repeater systems (sold separately).
Voice Control: The Sony Bravia XR TV supports voice control of select functions through the built-in Google Assistant & optional Amazon Alexa enabled devices via a wireless network connection.
Built-in Google Assistant: The Sony TV supports the Google Assistant through its Android operating system and tthe TV's built-in far-field mic or the included IR remote's built-in mic. You can simply trigger the Google Assistant by saying "Ok Google" into the TV's far-field microphone or by pressing the mic button on the remote and then speaking into the microphone after hearing an audible prompt. You can ask the Google Assistant to turn volume up/down, change channels and inputs, search content on select built-in Android TV apps, and control basic playback functions. In addition to TV voice commands, you can use the Google Assistant to control connected smart home devices and other Google Home enabled devices. The Google Assistant can also be used to find answers for many of your daily questions through Google's advanced search engine. The TV also supports voice control through the Google family of wireless speakers and devices (sold separately - see Accessories tab).
Works With Amazon Alexa: Alexa-enabled devices (including the Amazon Echo family of speakers, sold separately - see Accessories tab) will be able to control key functions of the Sony TV. With this new feature you can simply use your voice to turn the Sony TV on or off, change channels, change inputs, control volume, and control playback functions of select streaming content. Click here for setup instructions.
Notes:
There is a Mic switch on the back of the television which turns the TV's built-in micriophone on or off. By default, the Mic switch is set to off.
In order to use voice control functions, you must consent to Google's or Amazon Alexa's Terms of Service and Privacy Policy.
Make sure the Sony television has the latest software/firmware updates installed.
Remote Apps: The Sony Bravia XR TV offers remote control capability through your Android or Apple iOS device via the Android TV Remote App. You can also use the Samba TV app on your Apple iOS or Android device with the Sony TV to get content recommendations.
Android TV Remote: The Android TV Remote App (for Android OS 4.0+ and Apple iOS 9.0+) lets you use your compatible Android or Apple iOS device as a remote to control the Sony television's Google TV functions. Easily navigate content and play games on on the Sony Google TV. The remote app offers voice search and an on-screen keyboard, giving you full control of Google TV from your smartphone or tablet. Simply tap the on-screen mic button to start a voice search, or use the keyboard to input text on Google TV. If you know what you want to watch, just say it into your smartphone or tablet's microphone and the Sony television will find it within its Google TV applications.
Samba TV App: The Samba TV app (for Apple iOS 9.0+ and Android OS 4.1+) offers tailor-made ads, notifications and behind the scenes info about your favorite shows and actors on your compatible Apple iOS or Android device. The Spotlight by Samba TV synchronizes the experience you have on your compatible smartphone or tablet with what you're watching on TV, to suggest new appealing content.
Smarthome Control: The Sony Bravia XR TV can be integrated with smarthome devices that are compatible with Google Assistant (built-in) and Apple HomeKit (sold separately). Smarthome control requires that the Sony TV and all compatible devices be connected to the same WiFi wireless network.
Google Assistant: The microphone on the TV or on the included remote allows you to use the Google Assistant and your voice to control Google smarthome products (including Philips Hue & Nest) throughout your home. You can even view your Google smarthome compatible doorbell camera on the Sony TV's big screen.
Apple HomeKit: Apple HomeKit lets you easily and securely control smarthome products using the Apple Home app or by asking Siri on your Apple iOS devices. The Sony TV can be added to the Apple Home app and included in scenes or automations with other HomeKit accessories. For example, you can create a "Movie Night" scene in the Home app to easily turn on your TV and dim the lights, and simply ask Siri to launch the scene. However, the Sony TV cannot be used to control your Apple HomeKit devices.
Bravia Sync: This TV is equipped with Bravia Sync, an HDMI Control function that allows communication between Sony TVs and other Sony equipment when they are connected via HDMI. Bravia Sync helps you connect compatible Sony Bravia HDMI equipment, such as a Blu-ray player or AV amplifier, to the TV and control the external equipment using the television's remote control. With the "Control for HDMI" function, Bravia Sync helps to communicate with Bravia Sync-compatible equipment using HDMI CEC (Consumer Electronics Control). Bravia Sync-compatible equipment is listed as a new input source in the television's menu. The television offers the following Bravia Sync operations for the listed device.
Blu-ray/DVD Player: Automatically turns the TV on and switches the input to the connected Blu-ray/DVD player when the Blu-ray/DVD player starts to play. And then automatically turns the connected Blu-ray/DVD player off when you turn the TV off. Also allows operations such as menu and playback from TV remote control.
AV Receiver: Automatically turns the connected AV receiver on and switches the sound output from the TV speaker to the audio system when you turn the TV on. This function is only available if you have previously used the AV receiver to output the TV's sound. Also allows operation of the AV receiver's volume from the TV remote control.
Video Camera: Automatically turns the TV on and switches the input to the connected video camera when the camera is turned on. And then automatically turns the connected video camera off when you turn the TV off. Also allows operation of menu and playback with TV remote control.
Note: Control for HDMI (Bravia Sync) is only available for the connected Sony equipment that has the Bravia Sync logo.
PlayStation DualShock 4 Controller (sold separately): If you have a Sony PlayStation 4, your DualShock 4 controller can become the TV's remote by downloading the BRAVIA TV Player app on your PlayStation 4 through the PlayStation Store. You'll also be able to control your PlayStation 4's on-screen user interface with the TV's remote.
Keyboard/Mouse Compatible: You can connect a USB- or Bluetooth-enabled keyboard and mouse (both sold separately) to the television for easier web browsing. You can move the cursor with the mouse and enter text with a compatible keyboard. Not all web-based apps support keyboard/mouse control.
Serial Port: You can connect the 3.5mm serial port to an external control device (such as a computer or A/V control system) to control the TV's functions externally.
Convenience Features
Content Search: The Sony Bravia XR TV offers unique ways to search and access your favorite and new content from the TV's tuner and Google TV apps.
Program Guide: You can quickly find your preferred programs and the detailed program information. The current program information and weekly program guides for the next eight days are provided.
Featured & Recommendations: Featured content & personal recommendations from Google Play, YouTube and many of your other apps appear automatically in the TV's home screen. So if you are having trouble figuring out what to watch, let Sony's Google TV recommend something for you and the family to watch.
Voice Search: Simply activate the Voice Search function through the microphone on the TV or remote and built-in Google Assistant, or the Android TV Remote Control App on your Apple iOS or Android smartphone/tablet. If you know what you want to watch, just say it into the device's microphone and the Sony television will find it within its Google TV applications.
Keyword Search: You can type in a keyword to search for TV shows, movies, and music across Google TV apps. Simply enter in the track title, album name, or movie title.
Quick Settings: By pressing the "Quick Settings" button on the remote, a menu appears and provides quick access to the functions that are available for the currently displayed screen, such as picture adjustment, sound adjustment, volume adjustment for the connected device (such as headphones), and display/audio change. The items in the menu differ depending on the selected screen.
Input Management: You can display, hide, and change the name of the TV's HDMI and AV inputs. You can change the name of an input to a preset name (such as Blu-ray, Cable, Game, etc); or choose a custom name. You can also choose to hide inputs that are not used, so they won't show up on-screen when you are navigating your inputs.
Ambient Mode: Sony's Ambient mode turns the Bravia XR TV into an essential part of your living space with on-screen artwork, personal photos, screensaver themes, and clock functions.
Samba Interactive TV: Samba Interactive TV enhances the Sony TV by enabling new features like interest-based advertisements, program notifications, and behind the scenes information about your favorite shows and actors. Similar to apps like the Spotlight App (for Apple iOS), Samba Interactive TV synchronizes your experience on your tablet with what you are watching on the TV, and unlocks exclusive content and features.
Samba TV uses mainstream TV shows, commercials, and movies to provide interest-based advertisements. Samba TV looks at content from video sources connected to your TV, such as your Blu-ray Disc player or set-top box, etc (the TV's Internal Internet App content isn't currently included). Samba TV doesn't gather any information about your personal videos or non-mainstream internet video you watch on your TV.
Samba TV technology is designed to anonymously analyze statistical data captured from the video content you watch. Then, it provides interest-based advertisements, special offers, and new interactive features based on your viewing habits. No images of what's on the screen ever leaves the TV, and your viewing profile used for interest-based advertisements is associated with your TV, and not with you personally.
Notes: You can choose to "Enable" or "Disable" the Samba Interactive TV feature during the television's initial setup. Samba TV will clear your current viewing profile and prepare a new profile if you reset your advertising profile or do a TV factory reset in the television's system menu.
Power Management Functions: This Sony Bravia XR TV incorporates advanced power saving features such as Light Sensor Technology, Advance Contrast Enhancer, and the following Power Management functions.
Power Saving: This feature reduces the power consumption by adjusting the backlight brightness of the TV's screen. You can select from Low, High, Off and Picture Off.
Idle TV Standby: Automatically powers off the TV after 1, 2, or 4 hours when no buttons are pressed on the remote control or the TV.
Auto Shut Off: Automatically powers off the TV when no input signal is detected for approximately 15 minutes.
Timers: The Sony Bravia XR TV offers a TV timer and Sleep timer. The TV Timer turns on the television from the standby mode at a time you set, and tunes to a channel or input of your preference. The sleep timer switches the television off after a specified amount of time. The sleep timer can be set to 15, 30, 45, 60, 90, or 120 minutes.
Parental Control: The TV's Parent Control feature allows you to set restriction on usage of specific channels, external inputs, and apps. You can also set screen time restrictions. Parental Control is accessed and protected by a 4-digit pass-code.
Mounting Options
3-Way Multi-Position Stand: A 3-way multi-position stand gives you the choice of a standard setting that focuses you on the picture, a narrow setting for smaller shelves, and a soundbar setting for ideal positioning of your sound system. The TV is shipped with the pedestal feet unattached. The pedestal feet and TV do not swivel. The television weighs 86.2 lbs with the pedestal feet attached.
Dimensions with Standard Feet Setting: Overall = 65.6875" (w) x 38.375" (h) x 15.375" (d); Footprint = 65.625" (w) x 15.375" (d)
Dimensions with Narrow Feet Setting: Overall = 65.6875" (w) x 38.75" (h) x 15.375" (d); Footprint = 24.125" (w) x 15.375" (d)
Dimensions with Soundbar Feet Setting: Overall = 65.6875" (w) x 40.75" (h) x 15.375" (d); Footprint = 65.625" (w) x 15.375" (d)
Note: To switch between Standard and Soundbar feet settings, you simply swap the feet from one side to the other. The Narrow feet setting has a different mounting location for the feet. The feet setting must be done prior to final installation and before TV use.
Optional Wall Mount Brackets: The television can be wall mounted using an optional wall-mount bracket (sold separately). The TV has four threaded screw inserts that are spaced 300mm (h) x 300mm (v) apart and includes four M6 (6mm) wall-mount adapters. These wall-mount adapters must be used. The TV screen is edged with a slim, narrow aluminum frame that maximizes the viewing area and looks beautiful on your wall. The TV weighs 81.1 lbs without the pedestal feet.
Cable Management: A concealed cable track on the back of the TV keeps wires neatly hidden, so the television stays free of clutter and looks good from the front, the sides, and the back.
Ventilation Clearance: When mounting the TV on the stand or a wall (with optional bracket) leave 4" of clearance on each side of the television and 11.875" above the television for adequate ventilation.
Attached AC Power Cord: The television comes with an attached 5' AC power which will need to be plugged into an AC wall outlet or surge protector (sold separately - see Accessories Tab). The straight two-prong AC connector that plugs into an AC power outlet will protrude 1.4375" from the wall.
The Sony XR-75X95J replaces these items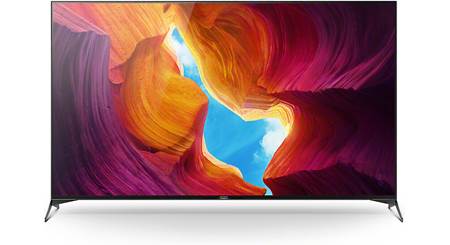 75" X950H Smart LED 4K UHD TV with HDR (2020)
full-array LED backlight with local dimming for excellent picture contrast and black levels
Picture Processor X1™ Ultimate for exceptionally accurate color, contrast, and upscaling
X-Wide Angle technology maintains accurate color and contrast when viewing from the sides
Loading...
Loading accessories...
Loading...
Loading articles...