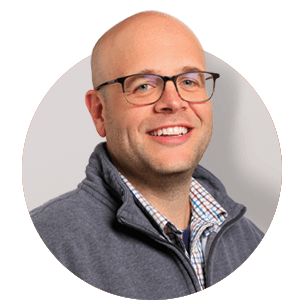 Striking headphones with a fitting unboxing experience
Sometimes you can tell a product is special by the way it is packaged. The Sony IER-Z1R Signature Series in-ear monitors arrived at my desk with a deluxe, jewelry-box-style presentation. I opened the box to reveal two shining silver earbuds, each etched with a striking 3D pattern that gave off a cool mirrorball gleam. They were perched in a softly padded pedestal, above three drawers packed with a generous selection of accessories.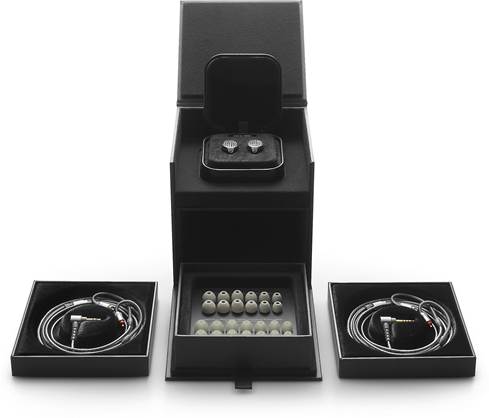 The Sony IER-Z1R Signature Series are neatly packed with a plethora of accessories.
Striking headphones with a fitting unboxing experience
Sometimes you can tell a product is special by the way it is packaged. The Sony IER-Z1R Signature Series in-ear monitors arrived at my desk with a deluxe, jewelry-box-style presentation. I opened the box to reveal two shining silver earbuds, each etched with a striking 3D pattern that gave off a cool mirrorball gleam. They were perched in a softly padded pedestal, above three drawers packed with a generous selection of accessories.
The largest soundstage I've heard from a pair of in-ears
These headphones offer a hearty helping of substance to go along with that style. Sony always aims for a certain sound profile. At CanJam 2019, the head of their Walkman® division, Tomoaki Sato, told me "we deliver a very wide soundfield, with clear sound position."
Well, I listened to the IER-Z1Rs connected to the Sony NW-Z300 Walkman portable music player. These might be the most spacious sounding in-ear headphones I've ever heard. The soundstage extended far from my head, and the stereo imaging within was on-point, too.
On a high-res version of the Sharon Jones and the Dap Kings track "Something's changed," I could pick out the percussion, horns, and keys going left to right. It was as if the band was performing in front of me. I even got a sense of height — with Jones' vocals coming directly from the center, yet just above my forehead.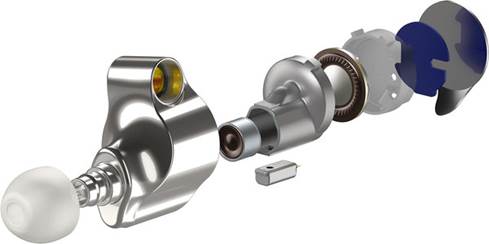 This exploded view shows the hybrid three-driver system that delivers an incredibly spacious sound with accurate imaging.
Hybrid driver system for detailed, full-range sound
Inside each earpiece, there is a combination of three drivers, all dedicated to specific frequencies. Sony says they built each from the ground up, but the dynamic driver design might sound familiar if you know Sony's flag-ship over-ears, the Sony MDR-Z1R. The IER-Z1R's driver uses the same high-grade aluminum-coated diaphragms — albeit smaller — to reproduce the bulk of the bass and lower mids. These light, rigid diaphragms start and stop quickly to deliver a tight low-end punch.
The upper-mids and highs are covered by a balanced armature driver. I heard great vocal presence on that Sharon Jones album; her voice never felt veiled or removed. Strings and cymbals also shimmered with depth and realism, thanks to Sony's "super-tweeter" driver dedicated to the ultra-high frequencies.
Advanced crossover system
What struck me most about the sound was the overall cohesiveness. It was amazing how effortlessly the IER-Z1R earbuds delivered deep bass right along with the highest frequencies. I noticed no strain or extra resonance.
Turns out this was by design. The advanced crossover system uses super high-grade materials including custom-built film capacitors designed to cut down on distortion. Sony says they put the drivers system through a myriad of tests before they were completely satisfied. Their goal was to deliver a balanced, consistent performance that sounded as if it was produced by a single driver.
Professional-level noise isolation
Sony built these IEMs (in-ear monitors) so professional musicians could focus on their specific task in a loud stage environment. I can tell you firsthand, it works well in an office setting, too. The IER-Z1R knocked out outside distractions so I could focus on my tunes.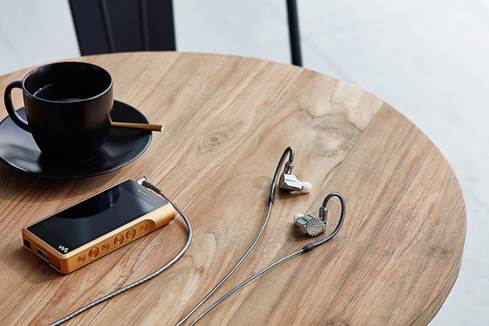 Connects to the balanced output of the Sony NW-WM1Z Premium Walkman high-resolution portable digital music player (sold separately).
A large assortment of ear tips, for better fit and sound
We often talk about fit in terms of comfort. But getting a good in-ear seal has sonic advantages, too. In the bottom drawer of the case, I found 13 different pairs of ear tips — maybe the most I've ever seen.
Sony includes seven sizes of hybrid silicone tips, and six sizes of what they calls "triple comfort" tips. I personally preferred the latter. They were made of a soft, spongy material that helped create a comfortable, secure seal.
Detachable, wraparound cable options
Sony includes two wrap-around-the-ear cables with the IER-Z1R, each used for a different type of connection (more on that below). I had to overcome a small learning curve to get the right fit — you wrap the cord around your ear like you've probably seen musicians and performers do with their in-ear monitors. Once properly secured, they felt like they wouldn't slide around at all, no matter how I moved my head.
Regarding the two types of cables: one has an unbalanced 3.5mm mini plug for connecting to a standard headphone jack on a smartphone or portable music player. These in-ears are efficient enough that you can connect to your phone, but you'll get even better sound with a portable high-resolution music player. In fact, the second cable includes a 4.4mm balanced headphone plug so you make a balanced connection to a compatible amp or high-res portable audio player.
READ LESS
Product highlights:
Featured in our article: Best audiophile headphones for 2024
in-ear headphones designed for studio monitoring and music listening
wraparound cord routing system keeps headphones secured to ear

professional-grade noise isolation

striking silver design with reflective earpieces
designed and crafted in Sony's Japanese headquarters
Hybrid Driver System:
each earbud includes a three-driver combination for incredibly detailed performance

fine-tuned, realistic sound over a wide frequency range

large acoustic chamber and controlled sound path for open soundstage with precise imaging
sophisticated crossover system

designed to deliver the cohesive sound of a single driver
custom-built film capacitor helps lower distortion

11.9mm dynamic drivers for tight, punchy bass and powerful lower mids

aluminum-coated, Liquid Crystal Polymer diaphragms for spacious, articulate sound

armature driver dedicated to the upper mids and highs
"T-shaped" design helps reveal musical detail
dedicated "super tweeter" armature for greater high-end resolution

lightweight, rigid magnesium diaphragm delivers fast dynamics
silver-coated copper voice coil for true-to-life detail in super-high frequencies

rigid magnesium inner housing helps reduce vibration
Accessories, Specs, and General Info:
two detachable cables included
47" silver-coated oxygen-free cable with gold-plated 3.5mm miniplug
47" silver-coated oxygen-free cable with balanced 4.4mm headphone plug
13 pairs of ear tips:

7 sizes of silicone tips for a customized, comfortable fit
6 sizes of Sony's "triple comfort" soft ear tips for secure seal

cleaning cloth and carrying case included
frequency response: 3-100,000 Hz
sensitivity: 103 dB
impedance: 40 ohms
weight: 0.92 ounces (without cable)
warranty: 1 year
MFR # IERZ1R
What's in the box:
Left ear bud
Right ear bud
48" Cable with right-angled 3.5mm plug
48" Balanced cable with right-angled 4.4mm (Pentaconn) plug
Clothing clip
Cleaning cloth
7 Pairs of hybrid silicone rubber ear tips
6 Pairs of Triple-comfort ear tips
Leather-wrapped carrying case
Operating Instructions
Online registration reminder
Limited Warranty (US & Canada)
Disposal Guidelines
Sony Signature Series brochure
Customer reviews for Sony IER-Z1R
Loading...
Loading reviews...
Average review:
5.0 out of 5 stars
Thanks for submitting your review
Most reviews are processed and published within 5 business days. You will receive a confirmation email once your review has been published.
Customer photos
This review was collected as part of a promotion
More details on the Sony IER-Z1R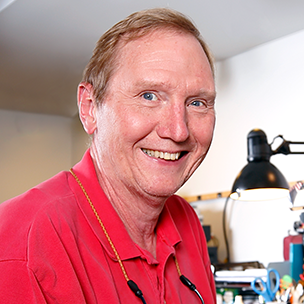 Researched by Crutchfield's

Mark G.
Features & specs
General
Fit Style
In-ear/Earbud
Earcup Type
Closed
Earcup Width x Height
0.664" x 1.041"
Noise-canceling
No
Bluetooth
No
Bluetooth Version
---
Single-earbud Operation
---
Mic For Taking Calls
No
Voice Assistant Access
Amazon Alexa
No
Google Assistant
No
Siri
No
Connectors
3.5mm
Yes
1/4"
No
Lightning
No
4.4mm balanced
Yes
XLR4 balanced
No
2.5mm
No
Other
None
Specs
Frequency Response
3-100k Hz
Sensitivity
103 dB
Impedance
40 Ohms
Weight
1.6 ounces
Cord Length
48" + 48"
Parts Warranty
1 Year
Labor Warranty
1 Year
Product Research
Features
Overview: The Sony IER-Z1R Signature Series in-ear headphones are designed to deliver the purest listening experience possible. The drivers and enclosures were designed from the ground up, to work together to bring you every detail of the music. The IER-Z1Rs feature a new HD Hybrid Driver System, and come with two interchangeable cables, one with a balanced connection, plus 13 pairs of ear tips, a leather-wrapped carrying case, and a sturdy, organized storage case.
HD Hybrid Driver System: The IER-Z1R's new HD Hybrid Driver System gives you the ability to hear even the most subtle notes, without compromise. Three separate driver elements are precisely aligned to work together as a single driver. The system includes the following elements:
12mm Dynamic Driver: The large 12mm dynamic driver is made with a magnesium dome with an aluminum-coated LCP (liquid crystal polymer) edge. This same diaphragm structure is found in the Signature Series MDR-Z1R over-ear premium headphones. This full-range driver offers deep bass as well as fine detailed mids and highs.
Balanced Armature Tweeter: The newly developed Balanced Armature tweeter features a magnesium diaphragm, silver-coated copper voice coil wiring, and gold-plated terminals.
5mm Super Tweeter: The 5mm aluminum-coated LCP dynamic driver super tweeter is perfectly aligned with the nozzle, providing a clear and straight sound path. The result is an ultra-fast response, and more accurate production of the super-high frequencies up to 100 kHz.
Refined-Phase Structure: The three separate drivers are precision-mounted in a Zirconium Alloy outer housing and Magnesium inner housing. The drivers are aligned so that the sound from each driver is in phase, providing balanced reproduction without emphasizing any band.
Sound Space Control: The housing is designed with a large cavity behind the full-range dynamic driver, along with a super-fine acoustic tube. This adjusts the load on the driver unit, and allows for an ideal frequency response.
Precision Manufactured: All of the parts are precision-manufactured and assembled in Japan with high-end capacitors for lower distortion and audio-grade solder for maximum signal transfer.
Detachable Cables: The Sony IER-Z1R in-ear headphones come with two 48" detachable cables. The cables are made with silver-coated, oxygen-free copper to minimize signal loss, and provide better detail, smoother highs, and less signal degradation. The silk braid in the cables reduce contact noise, and insulates the cable from vibration. The cable ends have preformed ear hangers that fit over your outer ear to provide a stable fit, and an adjustable cinch to keep the cables out of your way. One cable has a right-angled standard 3.5mm mini-plug connector. The other is equipped with the newer right-angled 4.4mm (Pentaconn) balanced connector that works with Sony's NW-ZX300, NW-WM1A and NW-WM1Z hi-res music players. The balanced connection cable separates the left and right sound signals completely, minimizing sound degrading cross-talk.
Ear Tips: The IER-Z1Rs come with six pairs of Triple Comfort ear tips and seven pairs of Hybrid Silicone Rubber ear tips. The wide selection of ear tips guarantees your monitors will stay firmly in place, even while you're moving on stage. Sizes include SS (extra small), S (small), MS (medium small), M (medium), ML (medium large), L (large), and LL (extra large -- in hybrid silicone rubber only).
Specifications:
Frequency Response: 3 Hz - 100,000 Hz
Impedance: 40Ω (at 1 kHz)
Sensitivity: 103dB / mW
Power Handling Capacity: 100mW
Ear Bud Dimensions (without ear tip): Width: 0.664", Height: 1.041", Depth: 1.008"
Weight: 0.8 ounces (pair, no cable), 1.6 ounces (pair, with cable)
Loading...
Loading accessories...
2 questions already asked
Loading...
Loading articles...