About the Sony VPL-VW325ES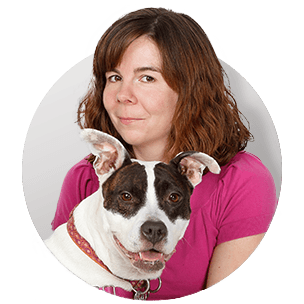 Massive images with rich 4K detail
The VPL-VW325ES produces a stunning Ultra HD picture, with four times the detail of full HD 1080p. By the numbers, that means this native 4K projector can display 8.8 million pixels for truly lifelike images. By comparison, most pixel-shifting "4K-compatible" projectors offer around 4 million pixels.
Massive images with rich 4K detail
The VPL-VW325ES produces a stunning Ultra HD picture, with four times the detail of full HD 1080p. By the numbers, that means this native 4K projector can display 8.8 million pixels for truly lifelike images. By comparison, most pixel-shifting "4K-compatible" projectors offer around 4 million pixels.
Sony's SXRD technology — proven in theaters around the world
The VPL-VW325ES is based on the same 4K Digital Cinema SXRD™ technology found in Sony's professional projectors. The 'VW325ES uses three SXRD image chips — one each for red, green, and blue — to produce extraordinarily rich, saturated colors that pop off the screen.
But you don't need 4K material to be wowed by this projector. Sony has some of the best video processing available in a consumer projector, and one of its biggest strengths is upscaling HD content to 4K quality. Sony calls this advanced technology Reality Creation, and it's based on over a decade of experience upscaling movies to 4K in thousands of theaters worldwide.
HDR makes a great picture even better
HDR (High Dynamic Range) can significantly expand overall picture contrast range with both deeper blacks and brighter highlights. HDR gives colors more pop, too. The 'VW325ES's X1 projector processor features Sony's Dynamic HDR Enhancer which improves contrast and detail on a scene-by-scene basis.
Streaming services like Netflix® and Amazon Prime Video offer loads of HDR-encoded 4K movies and shows. Since this projector has no built-in web apps, you'll need to connect a 4K media streamer to access this content. Of course, for the large images of projector systems, the ultimate high-resolution source is an Ultra HD Blu-ray player.
Flexible setup
Sony designed the VPL-VW325ES for easy setup, with a powered zoom lens and powered lens shift for adjusting the image either horizontally or vertically, to allow for off-center projector placement. Sony's recommended maximum screen size is 300", which is huge, but you'll also get amazing results with much smaller screens, including those sized 100" or less.
Out-of-the-box picture settings are so spot on — especially the Reference picture mode — that you'll be tempted to leave them as-is. But if you like to tweak, you can fine-tune brightness, contrast, and color to suit a wide range of rooms, screens, and video sources.
For the best picture quality from this 4K projector, we recommend using a 4K-rated projector screen.
READ LESS
Product highlights:
Picture:
three 0.74" SXRD™ panels with 4K resolution (4096 x 2160 pixels each)
High Dynamic Range (HDR10, HLG) for extended picture contrast and brightness with HDR sources
widescreen 16:9/17:9 aspect ratio (can also display 4:3 material)
maximum image size: 300"
light output: 1500 ANSI lumens
X1™ video processor enables Dynamic HDR Enhancer and Super Resolution

4K Reality Creation upscaling sharpens HD video sources to near-4K quality

Motionflow™ frame interpolation for improved motion clarity on 4K and HD sources
IMAX Enhanced certification for improved performance with IMAX Enhanced 4K/HDR content
Image adjustments:
2.06X powered zoom/focus lens (standard-throw)
lens shift: horizontal +/-31% and vertical +85% / -80%
Connections:
2 HDMI inputs
RJ-45 LAN port supports network monitoring and control protocols
USB input for firmware updates
9-pin RS-232C port for external control of the projector via compatible computer or third-party control device
3.5mm 12V trigger output for controlling a motorized screen or other device
3.5mm IR input for use with an external IR receiver
detachable power cord
General features:
225-watt UHP lamp (lasts up to 6000 hours in Eco mode)
ultra-quiet cooling fan (26 dB)
illuminated remote control
can be placed on a tabletop or ceiling-mounted (mounting bracket sold separately)
19-1/2"W x 8-1/8"H x 18-1/4"D
weight: 31 lbs.
warranty: 3 years parts & labor — carry-in service (90 days on lamp)
this projector does not include any type of built-in TV tuner
MFR # VPLVW325ES
What's in the box:
Sony VPL-VW325ES owner's manual
4K Video front projector
8' AC power cord
Remote control (RM-PJ28)
Two "AA" batteries
Lens cap (installed)
Operating Instructions on CD-ROM
Quick Reference Manual
Warranty Sheet
Customer reviews for Sony VPL-VW325ES
Loading...
Loading reviews...
Average review:
5.0 out of 5 stars
Thanks for submitting your review
Most reviews are processed and published within 5 business days. You will receive a confirmation email once your review has been published.
Customer photos
This review was collected as part of a promotion
More details on the Sony VPL-VW325ES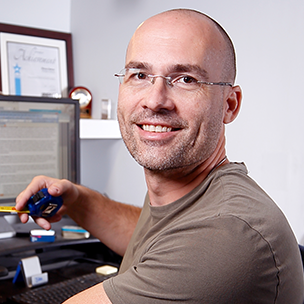 Researched by Crutchfield's

Stacey B.
Product Research
Video Section
Lens & Lamp
Convenience Features
Video Section
Native 4K SXRD Panel: The advanced SXRD (Silicon X-tal Reflective Display) panel technology featured in Sony's VPL-VW325ES home-theater projector delivers native 4K-resolution (4096 x 2160) images with 8.8 million pixels for an incredibly lifelike picture. SXRD projection offers rich, inky blacks as well as clear cinematic motion and image smoothness, and can reproduce vibrant colors with more tones and textures than a standard projector system.
X1 For Projector Processor: X1 for projector takes Sony's acclaimed BRAVIA TV video processing and optimizes it for projection. This processor combines innovative technologies for high-precision frame analysis, enabling features like the Dynamic HDR Enhancer and Super-Resolution Reality Creation.
Super-Resolution Reality Creation: Sony's exclusive Super-Resolution Reality Creation technology analyzes images right down to the pixel level. It then employs pattern-matching algorithms developed over years of movie production to enhance details without increasing digital picture noise. It also upscales existing Full HD Blu-ray Disc and DVD movies to near-4K quality.
Dynamic HDR Enhancer: The Dynamic HDR Enhancer powered by X1 for projector delivers the best contrast by processing HDR content scene by scene. It further enhances the contrast which makes bright scenes brighter and dark scenes darker to deliver compelling 4K HDR images.
Dual HDMI 2.0b Inputs (HDCP 2.2 Compatible): The Sony VPL-VW325ES is outfitted with two HDCP 2.2 compliant HDMI 2.0b inputs to connect your high-definition and ultra-high definition sources; such as Ultra HD Blu-ray/Blu-ray player, Satellite/Cable receiver, game system, or AV receiver. In addition, the HDMI inputs can be used to connect a PC to this projector. The HDMI inputs will accept 4K/60Hz (4:4:4; BT.2020), 1080p (24/60Hz), 1080i, 720p, 480p, and 480i signals.
HDCP 2.2: HDCP 2.2 is supported only by the projector's HDMI 1 & 2 inputs. HDCP 2.2 is short for "High bandwidth Digital Content Protection" and is used for 4K video copyright protection for compatibility with 4K Blu-ray players and 4K Satellite/Cable providers.
4:4:4 Color Subsampling: All HDMI 2.0b inputs will support up to 4:4:4 chroma subsampling for full color data rendering of 4K video (30/60fps). With 4:4:4 color, luminance (brightness) and chroma (color) are sampled at the same rate, resulting in an RGB color palette as big as the video sampling rate for a video image with more total colors, plus greater color accuracy and detail.
Wide Color Gamut (BT.2020): The BT.2020 color standard delivers a much wider color gamut and represents about 75% of the total visual color spectrum, while the current Rec. 709 color standard selected as the color space for HDTV and early generation 4K Ultra HDTV covers only 35% of the total visual color spectrum.
Note: The projector does not offer any analog video inputs.
HDR (High Dynamic Range): Get the most from today's UHD Blu-ray discs and streaming services with High Dynamic Range. HDR video offers an expanded brightness range that delivers more realistic high-contrast images and brilliant color. Compatible with both HDR10 and HLG (Hybrid Log-Gamma) formats, Sony's VPL-VW325ES home-theater projector reproduces color and contrast that's faithful to the creators' intent. Please use a premium high speed HDMI cable with 18 Gbps and above to view HDR content.
HDR 10: HDR 10 is an open standard and currently the most popular HDR format on the market. It supports 10-bit color and 1,000 nits. It uses static metadata at the start of a movie to tell the projector that the video content is encoded using HDR.
HLG: HLG (Hybrid-Log Gamma) is primarily designed for live video feed and over-the-air broadcasts. It uses no pre-encoded metadata and is backwards compatible with SDR. HLG's native compatibility allows much of today's existing SDR infrastructure to be re-used for HDR in the future.
Note: This projector does not support Dolby Vision.
4K Motionflow: The powerful video processor in the VPL-VW325ES offers Motionflow for smooth and clear motion, even when viewing 4K content. Motionflow is best for fast-moving sports content, as it adds frames to reduce blur while maintaining brightness. Theater purists can choose True Theater mode to retain the original 24fps.
IMAX Enhanced: Get the most premium at-home entertainment experience with IMAX Enhanced; the latest technology program from IMAX that sets a new standard for image, sound, scale and content quality. This new certification and licensing program combines IMAX digitally re-mastered 4K HDR content and DTS audio technologies to offer a new level of quality in immersive sight and sound experiences in the home. IMAX Enhanced lets you experience premium content digitally remastered by IMAX, so you can watch the highest-quality 4K movies with immersive audio delivered by DTS. Not only will IMAX Enhanced content look and sound amazing, but other audio/video content will also look and sound great too.
Remastered 4K/HDR Video: It utilizes a sophisticated, advanced algorithm designed to produce the highest-quality, sharpest 4K HDR images. This advanced process accurately reduces noise and grain under the filmmaker's guidance to best optimize the content for a much higher quality, higher brightness 4K HDR display format. Select IMAX Enhanced titles that were shot with IMAX cameras or specially formatted for IMAX theatres will also include an expanded aspect ratio for the film's home release to show your more picture on your TV. IMAX Enhanced certified projectors must support for HDR10 and dynamic, as well as specific calibration, resolution, color, brightness, contrast, and scale of image capabilities.
Remastered DTS:X Audio: IMAX and DTS will also partner with award-winning Hollywood sound mixers to use a special variant of its DTS:X codec technology integrated in home audio equipment to deliver an IMAX signature sound experience that is dynamic, immersive, theatrical, and powerful. IMAX Enhanced supports both 5.1 and 11.1 formats, but the recommended speaker layout for an IMAX Enhanced system is 7.2.4 with seven horizontal speakers, two subwoofers and four height speakers; 5.1.4 is the minimum layout for IMAX Enhanced. However, due to various constraints you may opt to install only a 5.1ch speaker system. In such cases, DTS Virtual:X is required to properly render and remap audio to the available speakers.
Available IMAX Content: IMAX is working with its global studio and other content partners to build a steady stream of IMAX Enhanced versions of movies and other programming using the newest, proprietary post-production process developed by IMAX. IMAX will be announcing and releasing IMAX Enhanced versions of a wide range of films both for 4K/HDR streaming and Ultra HD Blu-ray Discs.
Notes:
To take full advantage of IMAX Enhanced, you need an IMAX Enhanced certified 4K/HDR TV or Projector and an IMAX Enhanced certified DTS:X enabled AV receiver or soundbar.
IMAX and DTS developed the IMAX Enhanced program out of their decades of combined expertise in image and sound science to make it easier for consumers to select the products and content that will deliver the highest-quality, sharpest 4K HDR images and powerful, immersive sound at home.
To qualify and carry the IMAX Enhanced logo, the highest-end TVs, AV receivers, projectors, and sound bars must meet stringent performance standards established by IMAX, DTS and Hollywood's leading colorists in order to create a consistent and higher bar for image and sound performance on premium devices.
Picture Calibration: Quickly calibrate your picture to the type of content you're enjoying with a variety of adjustments.
Aspect Ratio: You can select an aspect ratio best suited for the video signal received. Choose from the following -

1.85:1 Zoom: a 1.85:1 aspect ratio picture is displayed in its original aspect ratio, enlarged so that black bands do not appear at the top and bottom of the screen
2.35:1 Zoom: a 2.35:1 aspect ratio picture is displayed in its original aspect ratio, enlarged so that black bands at the top and bottom of the screen are as small as possible
Normal: input video is displayed in its original aspect ratio, enlarged to fill the screen; this mode is suitable for viewing 1.78:1 (16:9) and 1.33:1 (4:3) video
Stretch: displays video that has been squeezed to 1.33:1 (4:3) as 1.78:1 (16:9) aspect ratio
V Stretch: this is the most suitable mode for using a 2.35:1 screen to view 2.35:1 video with a commercially available anamorphic lens
Squeeze: with this setting, 1.78:1 (16:9) and 1.33:1 (4:3) video will be displayed in their correct aspect ratios when you use a commercially available anamorphic lens

Picture View Mode: You can select the picture viewing mode that best suits the type of video source or room
conditions. You can save and use different preset modes for 2D/3D respectively.

Cinema Film 1: picture quality suited to reproducing the highly dynamic and clear images typical of master positive film
Cinema Film 2: picture quality suited to reproducing the rich tone and color typical of a movie theater
Reference: picture quality setup suitable for when you want to reproduce faithfully the original image quality, or for enjoying image quality, without any adjustment
TV: picture quality suited for watching TV programs, sports, concerts, etc
Photo: ideal for projecting still images taken with a digital camera
Game: picture quality suited to gaming, with well-modulated colors and fast response
Bright Cinema: picture quality suited for watching movies in a bright environment, such
as a living room
Bright TV: picture quality suited for watching TV programs, sports, concerts, and other video images in a bright environment, such as a living room
User: adjust the picture quality settings manually to suit your taste then saves the setting; adjust brightness, color, hue, color temperature, sharpness, and noise reduction

Picture Quality: You can easily adjust the picture quality that suits your taste by selecting the adjustment.
items with the remote control. The adjusted data can be stored in each calibrated preset.

Reality Creation: adjusts the detail and noise processing of images; the texture and detail of the picture become sharper. while the noise (picture roughness) becomes less prominent
Cinema Black Pro: increase the brightness in order to project brighter images or decrease the brightness in order to enhance blacks
Clear White: emphasizes vivid whites
Color Space: converts the color space best suited for your video content
Color Correction: Adjusts Hue, Saturation or Brightness of the selected color - Red, Yellow, Green, Cyan, Blue, and Magenta
Contrast Enhancer: corrects the level of bright and dark parts automatically to optimize contrast according to a scene
Smooth Gradation: smoothes the gradation of the flat parts of images
Gamma Correction: adjusts the response characteristics of the tone of the picture
MPEG Noise Reduction: reduces block noise and mosquito noise, in particular in digital signals
Input Lag Reduction: reduces the delay of the display for a video
3D Ready: The VPL-VW325ES has a built-in 3D transmitter that supports 3D video in a variety of formats, and can even simulate your 2D movie classics to high-quality 3D immersive video. The optional glasses (TDG-BT500A, sold separately) use an industry-standard RF connection, making it easy to upgrade to a 3D theater experience.
3D Adjustment: You can adjust the depth of the 3D image to your personal preference, as well as set the image brightness when using the 3D display mode.
2D-to-3D Conversion: To ensure that you can enjoy 3D any time you want, Sony has incorporated 2D-to-3D conversion, which allows you to watch your favorite 2D movies, TV programs, or games in virtual 3D.
Gaming Mode: Reduced input lag creates a better response time between control input and on-screen action, making video games perform better than ever before. Immerse yourself in your favorite games and beat your opponent to the punch.
Lens & Lamp
225W High Pressure Lamp (1500 Lumens): The Sony VPL-VW325ES employs a 225W high pressure. Enjoy up to 6,000 hours of watch time (in low mode) from this long-lasting mercury lamp. This means fewer lamp swaps, simpler maintenance, and lower running costs. The Sony VPL-VW325ES video projector outputs 1,500 lumens of white light and 1,500 lumens of color light (ANSI rating) for a bright and dynamic picture.
Note: When replacing the lamp, use Sony's LMP-H220 Projector Lamp (sold separately). The air filter is supplied with the LMP-H220 Projector Lamp.
Motorized 4K Aspherical Lens: The primary projection lens features a large-diameter aspherical element for corner-to-corner sharpness. The Sony VPL-VW325ES features a F3.0-F4.0 lens with a focal length of 21.7mm to 44.7mm. Installing the VPL-VW325ES is easy with its motorized lens and wide throw distance range. The 2.06x powered zoom lens and a wide lens shift range provide further installation flexibility and remarkable performance in nearly every screening room. The Sony VPL-VW325ES video projector can produce a 4K image that is adjustable between 60" and 300". The projector's adjustable lens provides a wide range of placement possibilities for a given screen size.
| Screen Size | Throw Distance |
| --- | --- |
| 80" | 91" - 187" |
| 100" | 115" - 235" |
| 120" | 138" - 282" |
| 150" | 173" - 353" |
| 200" | 231" - 472" |
Note:
Check out Sony's Projection Simulator App (for
Apple iOS 9.0+
and
Android OS 5.0+
) to help you choose the right screen size for your preferred viewing distance and projector location, plus get other helpful installation tips.
Installation Adjustments: During the initial setup, or subsequent adjustment, these features help optimize performance and offer placement flexibility.
Lens Shift: Lens Shift lets you raise, lower, or reposition the projected image without changing the angle relationship between the projector and the screen. It also reduces the need to physically move the projector horizontally or vertically to fit the image within the borders of the screen. This projector has a vertical lens shift of +85% -80% and a horizontal lens shift of +/-31%.
Image Flip: Flips the image vertically or horizontally.
Blanking: Allows you to adjust the displayable region within the four directions of the screen.
Panel Alignment: This feature allows you to adjust the gaps in the color of characters or the picture.
Note: Sony does not offer Keystone correction for this projector because it degrades the image. When applying the digital process of keystone correction to an image it uses compression and scaling to manipulate the shape of the projected image so the number of individual pixels used is reduced, lowering the resolution and thus degrading the quality of the image projected.
Mounting Options: The VPL-VW325ES can be placed on a table top or ceiling mounted (mounting bracket sold separately). The projector has two adjustable rubber feet to angle the unit when projecting from a table. There are three 5mm threaded inserts that allow you to use a projector ceiling mount (sold separately - see Accessories Tab) to mount the unit from your ceiling.
Convenience Features
IR Remote: The supplied IR remote allows you to wirelessly control many of the projector's functions.
Custom Installation Inputs: The Sony VPL-VW325ES features an IR remote input, a 12V trigger, RS-232 port, and LAN jack for custom installations and applications.
IR Input: The video projector has a 3.5mm minijack input for use with an external IR receiver (sold separately).
12V Trigger: Use the 12-volt trigger outputs(3.5mm) to trigger on a motorized screen.
RS-232C Port: Seamlessly integrate the VPL-VW325ES into virtually any major automation system via the bi-directional, industry-standard RS-232C connection.
RJ-45: The RJ-45 (LAN) port supports network monitoring and control protocols (SDAP, SDCP, DDDP).
Power Saving Modes: If no signal is input for 10 minutes, power is turned off automatically and the projector goes into standby mode.
Whisper-Quiet Fan: Due to the VPL-VW325ES advanced air discharge system, Sony's whisper-quiet fan emits only 26db during show time. Plus, having a front air intake and exhaust allows the VPL-VW325ES to be positioned near a wall without having to worry about cooling issues.
USB Port (Software Updates Only): You can download files to update the software of the unit from Sony's Online Support Site. Simply copy the downloaded files to a USB thumbdrive, then insert the USB thumbdrive into the USB port of the projector and perform the update.
Warranty: The projector is covered by a 3-year parts and labor warranty, while the lamp is covered for 90 days.
Loading...
Loading accessories...
Loading...
Loading articles...