About the Shure SLXD24/SM58-H55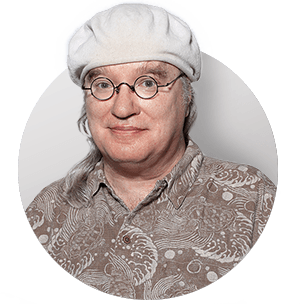 What you need
Shure's SLX-D wireless systems are designed to bring you digital sound quality, maximum utility, and ease of use at a better price. The SLXD24/SM58 wireless system offers an impressive 32 channels in its assigned frequency band (10 channels per 6 MHz), allowing for many users in a single production. Digital operation eliminates audio artifacts and gives you full frequency response.
What you need
Shure's SLX-D wireless systems are designed to bring you digital sound quality, maximum utility, and ease of use at a better price. The SLXD24/SM58 wireless system offers an impressive 32 channels in its assigned frequency band (10 channels per 6 MHz), allowing for many users in a single production. Digital operation eliminates audio artifacts and gives you full frequency response.
Coming in loud and clear
The SLXD4 single-channel receiver features simple controls with a rotary push knob and large LCD display that's easy to read even when you're outdoors. The receiver features guided frequency selection and a simple setup menu which includes a link to the system user manual so you'll have answers to any questions that might arise. The sturdy metal chassis stands up to life on the road, while XLR and 1/4" balanced outputs let you connect to a variety of amplification systems. A Network Port jack with an RJ45 receptacle connects the receiver to an Ethernet network to allow outside control. The included rack mount kit lets you mount the receiver to standard 19" equipment racks.
Solid sender
This system's SLXD2 handheld transmitter includes the standard-setting SM58 microphone capsule for the great sound quality you expect from Shure. An OLED display makes setup simple, while the aluminum housing protects the SLXD2 from damage. The unit runs offers up to 8 hours running time on two AA batteries (included) or Shure's SB903 rechargeable lithium-ion battery (sold separately). Infrared sync makes it easy to connect the transmitter and receiver.
When you need to get the most out of today's limited wireless frequency spectrum, Shure's SLX-D systems give you the tools to get the best sound you can get.
READ LESS
Product highlights:
digital wireless mic system system includes:

SLXD4 receiver
SLXD2/SM58 handheld microphone/transmitter
wireless mic clip

SM58 microphone capsule excels in vocal applications
operating range: 330' (line of sight)
easy-to-read OLED transmitter and receiver displays
rugged aluminum transmitter housing
optional SB903 battery pack available
Electronic features:
battery life: up to 8 hours
up to 32 SLX-D systems per band
Band H55 (514-558 MHz)
receiver XLR and 1/4" outputs
frequency response: 20-20,000 Hz
warranty: 2 years
MFR # SLXD24/SM58-H55
What's in the box:
Shure SLXD24/SM58-H55 owner's manual
SLXD4 Receiver
One SLXD2 handheld transmitter/microphone
Microphone stand adapter
5/8" to 3/8" thread adapter
1 Short rackmount arm
1 Long rackmount arm
1 Adjoining strip
Two 4.5" 1/4-wave receiver antennas (male BNC terminal)
Two 21" antenna cables (male BNC terminals on each end)
2 Female BNC couplers (female BNC terminals on each end)
2 Internal star lock washers
2 Hex lock-nuts
4 Rubber foot pads
Hardware pack (2 Hole-plugs / 4 Plastic screw-bushings / Four 20mm screws / Eight 10mm screws)
PS43US Power supply w/ attached 73" DC cable & 74" AC cable (15VDC/600mA output)
2 AA batteries
Zippered storage bag
System User Guide
Public Safety Restrictions
Rack-mount instructions
Warranty information
Customer reviews for Shure SLXD24/SM58-H55
We don't have any reviews, yet.
Submit a review and then enter to win a $350 gift card.
Be the first to review this product
Loading...
Loading reviews...
Thanks for submitting your review
Most reviews are processed and published within 5 business days. You will receive a confirmation email once your review has been published.
Customer photos
This review was collected as part of a promotion
More details on the Shure SLXD24/SM58-H55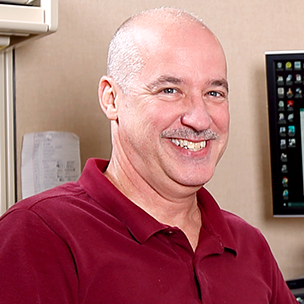 Researched by Crutchfield's

Russ B.
Product Research
Features
Receiver
Transmitter/Microphone
Mounting
Specifications
Overview: The Shure SLXD24/SM58 Digital Wireless microphone system offers streamlined performance with transparent 24-bit digital audio designed for stage performances, lectures, houses of worship, and live sound events. Operating in the 514 - 558MHz range (H55 band), the SLXD24/SM58 has a working range of up to 330 feet (line-of-sight).
24-Bit Digital Audio: Shure digital wireless technology allows the SLXD system to transmit detailed audio with an extended, virtually flat frequency response from 20Hz to 20kHz (microphone dependent), and with up to 120dB of dynamic range. Designed to be highly RF spectrum efficient, the SLXD system can operate up to 32 compatible channels per frequency band with up to 44 MHz of tuning bandwidth (region dependent). It also allows up to 10 compatible systems in the 6MHz TV band and 12 systems in the 8MHz TV band.
SLXD4 Receiver: The SLXD4 rack-mount wireless Receiver features a Guided Frequency Setup to help you find the best open frequency for less interference. You can also manually select the Group and Channel assignments, if needed. The Receiver includes a mic-level XLR output jack, as well as a 1/4" instrument-level output. The SLXD4 rear panel features two removable 1/4-wave antennas. For better reception when rack-mounting, hardware and extension cables are included to re-locate the antennas on the front of the rack-mounting brackets.
Channel Setup: A wireless audio channel is formed when the Receiver and Transmitter are tuned to the same frequency. To make setup easier, frequencies available to the SLXD24/SM58 system are organized into Groups and Channels. Each Group contains a number of Channels and each Channel is assigned to a specific preset frequency. The SLXD4 Receiver provides 3 methods for matching the Receiver and Transmitter to the same frequency:
Guided Frequency Setup: A step-by-step guide will walk you through the setup process. The Receiver lets you initialize the system and will scan for an available channel, displaying it on the front LCD. The IR sync feature lets you place the IR port of the Transmitter in front of the receiver's IR port for quick and easy channel assignment.
Scan & IR Sync: The Receiver scans the RF spectrum for the best available frequency and the easy IR sync procedure automatically tunes the Transmitter to the receiver Group.
Manual Group, Channel, or Frequency Assignment: This lets you manually set the Receiver and Transmitter to the same Group and Channel number, or Frequency, with no scanning.
Network: The SLXD4 Receiver features a rear-panel RJ-45 port for connecting into a network via an Ethernet connection. The Receiver can be connected to a DHCP-enabled router, and when powered on, the DHCP server will automatically assign an IP address to the Receiver. This allows the use of third-party external control systems such as AMX or Crestron (both sold separately) to configure the wireless microphone system.
SLXD2 Transmitter/Microphone: The SLXD2 Transmitter is housed in a durable aluminum and ABS handheld chassis with integrated SM58 dynamic microphone cartridge. The SM58 is the industry-standard microphone cartridge, tailored to deliver warm, clear vocal reproduction with a cardioid polar pattern. The Transmitter/Mic can be powered by either the included 2 AA batteries, or the optional Shure SB903 rechargeable battery, which uses the Shure SBC 10-903 charger (battery and charger sold separately). Either battery type can provide up to 8 hours of operation time. The Transmitter/mic features an On/Off switch, an IR Sync window, along with Menu and Enter buttons for navigating the setup options, which will be displayed on the OLED display screen. Home screen and Menu options include:
Home Screen: One of four Home Screen displays can be selected using the Menu and Enter buttons:

Channel Name (default: Shure), Group & Channel, Battery level.
Channel Name, Frequency, Battery level.
Channel Name, Battery level, Group & Channel.
Channel Name, Battery level.

High Pass: Lets you activate a built-in high-pass filter.
Auto Lock: Used to lock all controls on the Transmitter (On/Off).
Lock Type: Determines features locked by Auto Lock. Menu only or Menu & Power.
RF Power: Used for selecting the RF transmitting power setting. Options are:
Mic Offset dB: This is used to match audio levels between two transmitters used in a combo system. Range is 0 to 21dB in 3dB increments.
Battery Type: Allows you to select the installed AA battery type to ensure accurate battery power metering. Options include: Alkaline, NiMH (nickel metal hydride), or Lithium (non-rechargeable, 1.5V max). If an optional Shure SB903 rechargeable battery is installed, the Battery Type will automatically be selected and the menu option won't be available.
About: Displays firmware, hardware, and band information.
Rack Compatible: The SLXD4 Receiver includes adhesive rubber feet for table-top use, along with mounting hardware for a rack-mount installation. Two angled brackets allow the Receiver to mount in a standard 19" wide rack. An additional Bottom Plate is provided for attaching 2 receiver units side-by-side and mounted in a single rack space.
System:
RF Carrier Frequency Range: 514-558MHz
Image Rejection: > 70dB, typical
Latency: 3.2 ms
RF Sensitivity: -97dBm
Working Range: Approximately 330 ft. (line-of-sight)
Audio Frequency Range: 20Hz - 20kHz (microphone dependent)
Audio Dynamic Range: 120dB@ 1% THD, A-weighted, typical
THD: < 0.02%
Operating Temperature Range: 0˚F - 122˚F
SLXD4 Receiver:
Spurious Rejection: >75dB, typical
Power Requirements: 15VDC @ 600mA (power supply included)
Antenna Connector Type: BNC (x2)
Antenna Impedance: 50Ω
Gain Adjustment Range: -18 to +42dB (1dB increments)
Outputs: (1) XLR balanced, (1) 1/4" balanced
Full Scale Output:

XLR: Line setting: +15dBV, Mic setting: -15dBV
1/4": +15dBV

Mic/Line Switch: 30dB pad
Network Interface: Single port Ethernet 10/100 Mbps
Network Addressing Capability: DHCP or Manual IP address
Housing: PC/ABS
Dimensions: Width = 7.75", Height = 1.625"/5.0" (w/antennas extended), Depth = 7.0"/8.5" (w/antennas attached)
Weight: 1.8 lbs.
SLXD2 Transmitter/Microphone:
RF Output Power: 1mW or 10mW
Occupied Bandwidth: < 200kHz
Modulation Type: Shure proprietary digital
Microphone Capsule: Dynamic
Polar Pattern: Cardioid
Battery Type: (2) AA Batteries (1.5A) included, optional Shure SB903 rechargeable, or Li-Ion (non-rechargeable).
Transmitter Range: Up to 330'
Battery Runtime: Up to 8 hrs. (Alkaline & SB903)
Dimensions: Length = 9.91", Diameter = 2.01"
Weight: 5.2 oz. (without batteries)
Loading...
Loading accessories...
Loading...
Loading articles...