About the SiriusXM SXVRBT1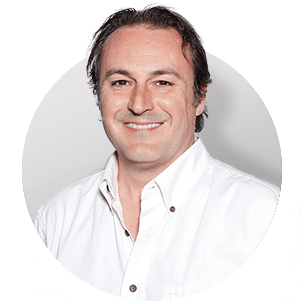 Get into SirusXM satellite radio
SiriusXM's vast programming lineup gets better all the time, and so do their tuners. The compact, portable Roady BT tuner is easy to install and easy to enjoy, plus it comes with your choice of 12 months of Platinum service for $99 or your first three months free. If you've been thinking about adding SiriusXM to your daily driver, the Roady BT is a great way to get into it.
Get into SirusXM satellite radio
SiriusXM's vast programming lineup gets better all the time, and so do their tuners. The compact, portable Roady BT tuner is easy to install and easy to enjoy, plus it comes with your choice of 12 months of Platinum service for $99 or your first three months free. If you've been thinking about adding SiriusXM to your daily driver, the Roady BT is a great way to get into it.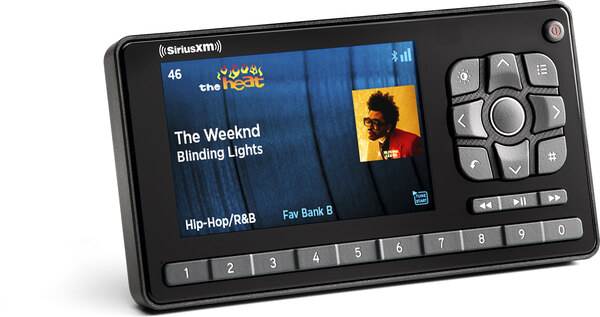 The SiriusXM Roady BT will make an excellent road trip companion
Plenty of cool features
The Roady BT has all the features you need to enjoy SiriusXM's ad-free music, sports, and entertainment programs. The full-color screen is easy to read, and you can pause, rewind, and replay live programming using the convenient buttons. With 325-plus channels to choose from, you'll also appreciate the 20 channel presets, favorites alerts, and TuneStart™, which will start playing the current song from the beginning the moment you tune in.
Single-wire connection
The versatile Roady BT plugs into your vehicle's power port and gives you the option to connect via the vehicle's Bluetooth® connectivity or the AUX input. This kit comes with a magnetic-mount antenna, plus dash and vent mounting accessories. You can even use your own magnetic mount, if you prefer.
Note: A subscription is required and sold separately by SiriusXM. Some channels are not available in all packages. Satellite radio service is available only within Canada and the lower 48 states — not available in Alaska, Hawaii, or U.S. territories. You can, however, stream SiriusXM throughout the satellite service area, as well as Alaska and Hawaii.
READ LESS
Product highlights:
SiriusXM satellite radio tuner
includes car accessories:

magnetic roof-mount antenna
dash mount and vent mount
power adapter

simple single wire connection
connect to your car's audio system via Bluetooth or aux input
full-color display with day and night settings
ergonomic keypad design
20 channel presets
TuneStart automatically start songs from the beginning on your favorite channels
get alerts when your favorite songs, artists, and sports teams play
pause, rewind, and replay live programming
channel browsing by category
enjoy ad-free music, plus news, talk, and entertainment programming
NFL, MLB®, NBA, NHL®, and NCAA® play-by-play, plus NASCAR® and sports talk
dimensions: 3.7" W x 2.1" H x 1.2" D
receives all SiriusXM audio programming packages (subscription required)
warranty: 90 days
MFR # SXVRBT1
What's in the box:
SiriusXM SXVRBT1 owner's manual
SiriusXM portable satellite radio display/control
Intelligent power adapter
49" Auxiliary audio cable (right-angled 3.5mm plugs on both ends)
57" Display cable (Micro-B USB plugs on both ends)
Dash mount with adhesive pad
Vent mount
2 Extended vent clamps
Magnetic adapter with 3M adhesive
Spare 3M adhesive
Magnetic vehicle antenna w/ attached 23' cord terminated by a single SMB connector (NGVA3)
2 Alcohol prep pads
Quick Start Guide
Limited Warranty sheet
"Safety and Care Information" sheet
"Need help with Roady BT?" sheet
Customer reviews for SiriusXM SXVRBT1
Loading...
Loading reviews...
Average review:
4.5 out of 5 stars
Thanks for submitting your review
Most reviews are processed and published within 5 business days. You will receive a confirmation email once your review has been published.
Customer photos
This review was collected as part of a promotion
More details on the SiriusXM SXVRBT1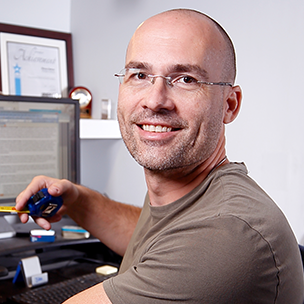 Researched by Crutchfield's

Stacey B.
Product Research
Features
Overview: The SiriusXM Roady BT (SXVRBT1) is a portable satellite radio receiver for your vehicle. Roady BT offers multiple mounting and connection options, including Bluetooth, making it one of the easiest portable satellite radios to install. SiriusXM offers unique programming and content via satellite and streaming audio with a wide variety of channels. The Roady BT comes with a full-color display that can be mounted to your dash or vent, plus a magnetic antenna and intelligent power adapter.
Note: Roady BT requires a subscription to SiriusXM.
SiriusXM: SiriusXM Satellite Radio currently offers over 425 channels of music, talk, and sports, with numerous subscription options for satellite and online streaming. Music channels include all genres and cultures of music, decade channels (60s, 70s, 80s, etc. to current), artist-centric channels (Elvis, The Beatles, Garth Brooks, etc.), and blended music styles. Many channels are commercial-free, and some are available only for online streaming. Sports channels offer play-by-play and sports talk for most college and professional sports. Talk channels include pop culture and entertainment, financial and business, religion and inspiration, and trucking and classic radio dramas. There are news channels from most major news outlets, including Fox, CNN, MSNBC, NPR, and BBC. SiriusXM also offers dozens of comedy channels, as well as an exclusive to The Howard Stern Show. Satellite and streaming subscriptions start at $12.99 per month, or $4.99 per month for streaming only.
Installation: Roady BT is a 2-piece satellite radio receiver that consists of a Display/Control Unit and an Intelligent Power Adapter. The Display has a 3.5" (diagonal) full-color LCD screen, and a full array of button controls. It connects to the Intelligent Power Adapter via a single Micro-USB cable. The Intelligent Power Adapter (IPA) plugs into your vehicle's 12-volt power port. Unlike previous portable satellite receivers, the antenna input and audio outputs plug into the IPA. Display mounting options include:
Dash Mount: The included Dash Mount has a 2-5/8" diameter base with strong 3M adhesive for attaching the mount to your vehicle's dash. The dash mount is adjustable to allow you to angle the display in any direction. The included rectangular Magnet Mount attaches to the Dash Mount with its strong 3M adhesive. The display then attaches magnetically to the Dash Mount.
Vent Mount: The included Vent Mount attaches the Roady BT to an air vent on your dash. The mount comes with two vent clamps that attach to the horizontal louvers on the vent. If your vehicle's louvers are recessed, you may need to use the longer vent clamps included with the mount. Like the Dash Mount, the Magnet Mount attaches to the Vent Mount with its adhesive pad, and the display attaches to the magnet.
Auto Shut Off: If desired, you can set the Roady BT to automatically shut off after 8 hours of inactivity (no button presses). This prevents the vehicle battery from being accidentally discharged if you leave the unit powered on. You can enable or disable the Auto Shut Off feature in the menu.
Magnetic Mount Antenna: To obtain the satellite radio signal, you must mount the Magnetic Mount Antenna, facing upward, to a horizontal surface on the outside of your vehicle. For sedans and coupes, the antenna is typically installed above the front windshield or rear window. For pickups, the best location is typically above the front windshield. If you own a convertible, a good location is on the leading edge of the trunk, while the rear of the roof is used on an SUV. For best results, the mounting area should be cleaned using the Alcohol Prep pad (included). The 23' cable should be routed inside the vehicle toward the front, and plugged into the Intelligent Power Adapter.
Audio Connection Options: The SiriusXM Roady BT offers several options for getting the audio signal from the Intelligent Power Adapter to your car stereo:
Auxiliary: One of the best options for connecting the Roady BT to your car stereo is through a wired Aux connection. The included audio cable (with right-angled 3.5mm plugs on each end) plugs into the Audio output on the IPA and into the Aux or Line In jack on your car stereo. You must activate the Aux Output in the menu of the Roady BT after making the connection.
Bluetooth: Another desirable option for connecting Roady BT to your car stereo is via Bluetooth wireless protocol. The car stereo must support Bluetooth Audio streaming (A2DP), not just Bluetooth phone protocol. You can pair the devices from the car stereo to Roady BT, or from Roady BT to the car stereo. Many car stereos will support two simultaneous connections from separate devices, allowing you to keep your cellphone paired for phone calls while listening the SiriusXM. The Bluetooth option must be selected in the Audio Output in order to make the wireless connection.
FM: If the Aux or Bluetooth option cannot be utilized, a third option is to connect the Roady BT to your stereo via FM. An FM Direct Adapter (FMDA25) is required (sold separately) for this option. With the FM Direct Adapter connected to the IPA, you must select an unused FM frequency on the Roady BT's display. The satellite radio signal is modulated onto this frequency. You must tune the exact same frequency on your car stereo in order to hear SiriusXM programming. This option is not as desirable as the Aux or Bluetooth options.
Tuner Features: The Roady BT offers many convenience features that make listening to SiriusXM programming more enjoyable:
Full-color LCD Screen: The display's Now Playing Screen shows multiple data points about the currently playing song or program. In addition to the song title and artist, the display indicates the Channel Number and Channel Logo, and shows the Album Art (if available). The Now Playing Screen also shows the Channel Category, if the channel is one of your "Favorites," and in which bank and preset number it's stored. You can also view the audio source (Aux, Bluetooth, or FM), and the satellite signal strength. The day and night display brightness can be set in the menu. You can toggle between day and night brightness setting on the front of the unit. The Night Comfort mode automatically turns off the display screen after a period of 5, 15, 30, or 60 minutes (set in the menu) when Roady BT is in Night Brightness Mode.
Favorite Channel Presets: Along the bottom of the LCD screen are ten buttons numbered 1 to 0. You can save up to 20 channels as Favorites in two banks (A & B) of ten channels. You can also use the number buttons to Direct Tune a channel by entering the three-digit channel number.
Jump: The Jump Button lets you go back to the previously tuned channel with a single button press, and toggle between two channels.
Parental Controls (xL Lock): Explicit (xL) channels can be locked so these channels are not shown in channel lists, and are shown as "locked" in categories. If you attempt to tune an explicit channel, you will be prompted for a 4-digit lock code. When the correct lock code is entered, all of the explicit channels can be tuned. The xL Lock resumes when you turn Roady XL off and back on.
Play/Pause, Rewind, Fast-Forward: The Play/Pause, Rewind, and Fast-Forward buttons let you stop, start, and move backward or forward to a song or program. Play/Pause lets you pause or resume playing a channel, or jump to live by holding the button. Rewind lets you skip back to the beginning of the song or segment. Fast-Forward lets you skip forward while listening to a recorded or delayed program.
TuneStart: The TuneStart feature lets you automatically start playing the current song from the beginning when you tune to a music channel that you had saved as a favorite channel preset. Once TuneStart has occurred, you'll be listening behind the live broadcast, so you can fast-forward to a latter portion of the song, or return to the live broadcast.
Song/Artist Alert: You can save both songs and artists in the tuner's memory. When that song or artist begin playing on any SiriusXM music channel, you'll be alerted on the display, and given the option to tune to that channel. Up to a total of 100 songs and artists can be saved. The Song Alert is associated with the artist that was singing the song when you saved the Song Alert. If you wish to have a Song Alert of the same song by a different artist, you must save another Song Alert for that artist.
Album Art: Album Art displays the front cover of the album from which the current song is being played. Album Art is displayed only when available.
Game Alert: Game Alerts notify you when the sports teams you have selected for alerts begins playing a game. In order to receive a Game Alert, you must have a subscription package that includes the play-by-play sports channels of the desired leagues. For example, if you set a Game Alert for the New York Yankees, you must have a subscription that includes the Major League Baseball play-by-play channels. You may receive multiple Game Alerts for the same game because the game may be carried on more than one channel (Home Team and Visiting Team).
My Sports Zone: My Sports Zone is a virtual category that will display the current score and details of a currently-broadcast game on SiriusXM. Only sports for which you have in your subscription package are displayed in My Sports Zone.
Specifications:
Audio Output: 1.0 Volts RMS
Operating Temperature: -4°F to +140°F
Power Requirements: 9-16V DC, 500mA
Dimensions:

Roady BT Display: Width 5.032", Height 2.664", Depth 0.653"; Weight 4.2 ounces
Intelligent Power Adapter: Width 1.197", Height 2.127", Depth 3.925"; Weight 2 ounces
Loading...
Loading accessories...
2 questions already asked
Loading...
Loading articles...