Very nice watch
Robert from Killen, AL on 8/12/2022
So far I am very satisfied with this watch. It seems to be a great product and looks great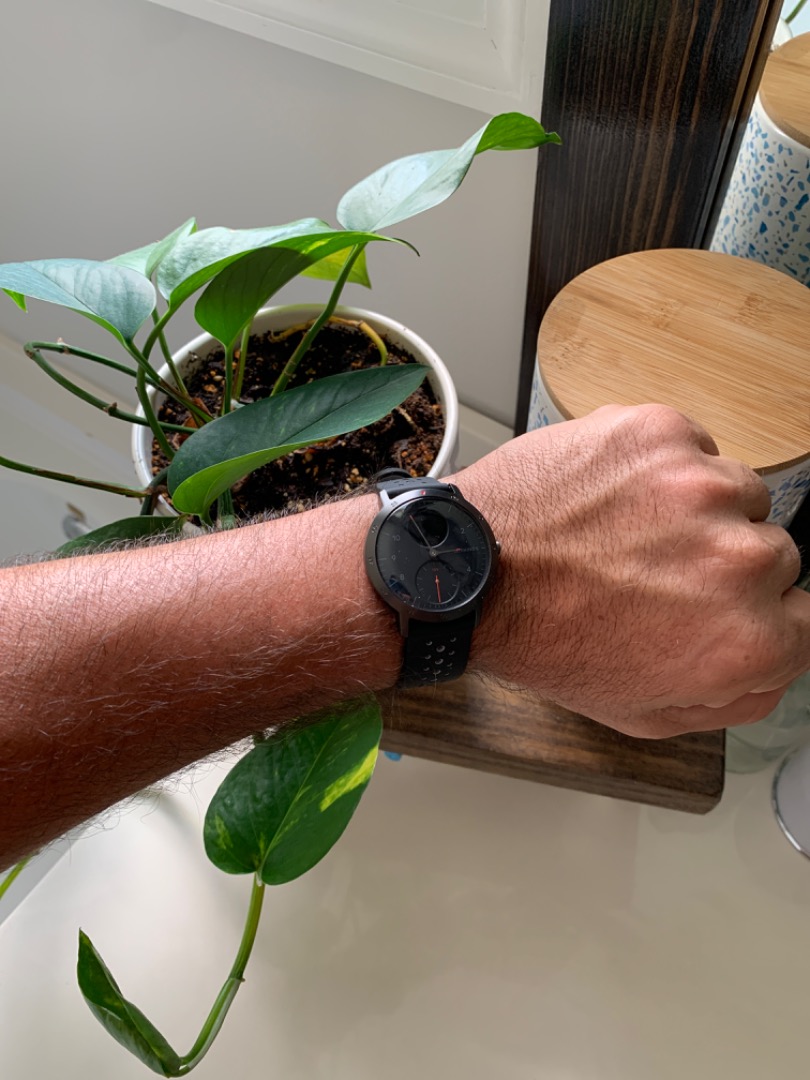 0 of 0 found this helpful
Beauty and Function nin one package
Crutchfield customer from Midlothian, TX on 12/2/2021
This watch is beautiful as well functional. It has all of the functions I need. Ive used several sport watches and none performed like this one.
0 of 0 found this helpful
Withings Steel HR Sport
Crutchfield customer from Uniontown, OH on 7/25/2020
Like the look so I took a chance and replaced my FitBit Charge....A lot less information(steps and sleep info) and the step count is way off. I walk with my wife and she consistently shows more steps than I going the same distance - when we both wore the fitbit charge our steps were always close...Looking at the reviews this appears to be a consist issue with Withings, still like the analog look so I am staying with it.
Pros: Nice Analog look Provides notifications and text messages Waterproof/resistant Clear meter dial on steps
Cons: Step count way off - count the steps and look at the app, no correlation Limited information on sleep Deep vs light - FIt bit Light, REM and Deep No reminder to get in 250 steps per hour - get moving motivator
0 of 0 found this helpful