About the Revel PerformaBe F328Be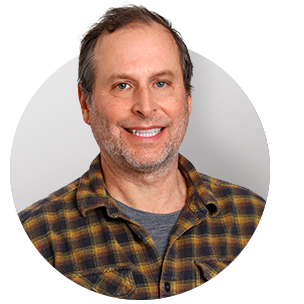 Tower of power
Revel's top PerformaBe Series tower, the F328Be, has arrived. An additional 8" woofer and increased cabinet height and volume give this mammoth floor-stander an advantage over its sibling, the
F228BE
, in sheer output and bass depth.
Tower of power
Revel's top PerformaBe Series tower, the F328Be, has arrived. An additional 8" woofer and increased cabinet height and volume give this mammoth floor-stander an advantage over its sibling, the F228BE, in sheer output and bass depth.
Its three 8" woofers, one 5-1/4" midrange driver, and signature beryllium tweeter are housed in a beautiful cabinet with thick walls and vibration-reducing internal bracing. This monolithic loudspeaker will render a transparent and detailed soundstage that is virtually distortion-free.
Exceptional dynamic range
This is a sensitive speaker that can faithfully reproduce every detail of a musical recording, at high or low volume. The F328Be can play whisper-quiet passages with subtlety and nuance. But it can also belt out super-charged beats and high-energy guitar or sax solos with zeal.
The magic all starts with the beryllium tweeter

From top to bottom, the F328Be delivers powerful and articulate sound
One of the secrets to the F328Be's great sound is its uniquely designed beryllium tweeter.
Beryllium is several times stiffer than aluminum or titanium tweeter diaphragms. And it's also super-lightweight, so it moves quickly and in a very controlled fashion — two key attributes of a high-quality tweeter.
An acoustic lens waveguide for great sound in every seat
One of the best attributes of the F328Be is its off-axis listening. The beryllium tweeter uses an acoustic lens waveguide, which helps it produce remarkably accurate sound, even if you're sitting off to the side of the "sweet spot."
When you invite friends over to listen to these beautiful speakers (and trust me, you'll want to), everyone in the room will enjoy terrific sound.
Impressively hard-hitting bass and accurate midrange
Revel paired its beryllium tweeter with three 8" Deep Ceramic Composite (DCC) aluminum cone woofers for deep, tightly controlled bass. A dedicated 5-1/4" DCC midrange driver bridges this speaker's lows and highs with smooth, well-blended sound.
Protected investment
Each F328Be ships in its own heavy-duty flight case with butterfly latches and wheels, so you can unbox it in place and transport it safely. Good thing — each speaker weighs just north of 112 pounds.
Tested by instrument and by ear
Revel's world-class speaker design and testing facility features an anechoic chamber and the latest high-tech measurement gear. But some of their most critical test instruments are the ears of their trained listening panel. When working on a new design, Revel's engineers set up a series of controlled auditions comparing their design to several competing speakers.
Speakers under comparison sit on a rotating platform, and each model is moved into the identical position by a computer-controlled belt drive system. An acoustically transparent screen hides the speakers from the listeners to avoid visual bias. These double-blind listening tests provide an essential reality check, and help the engineers correlate measurements with what listeners actually hear and prefer.
READ LESS
Product highlights:
3-way design
1" beryllium dome tweeter with proprietary acoustic lens waveguide for consistent dispersion over a wide listening area
three 8" Deep Ceramic Composite (DCC) aluminum cone woofers with cast frames for reduced resonance
5-1/4" DCC midrange driver
advanced high-order crossover optimizes timbre accuracy both on-axis and throughout the room
cabinet has thick walls and extensive internal bracing to reduce vibration
bass-reflex (ported) cabinet with dual rear-firing ports

includes foam port plugs for adjusting the speaker's low-frequency performance

frequency response: 26-40,000 Hz (-6dB)
sensitivity: 91 dB
impedance: 8 ohms
recommended amplifier power: 50-300 watts
two pairs of gold-plated binding post speaker terminals for bi-amping or bi-wiring
high-gloss black finish
top panel is painted a stylish metallic black with raised electroform badging
removable grille attaches magnetically
each speaker ships in a heavy-duty flight case with butterfly latches and wheels
13-1/2"W x 50-15/16"H x 17-5/8"D
weight: 112.6 lbs.
warranty: 5 years
MFR # REVF328BEBLK
Customer reviews for Revel PerformaBe F328Be
Loading...
Loading reviews...
Average review:
5.0 out of 5 stars
Thanks for submitting your review
Most reviews are processed and published within 5 business days. You will receive a confirmation email once your review has been published.
Customer photos
This review was collected as part of a promotion
More details on the Revel PerformaBe F328Be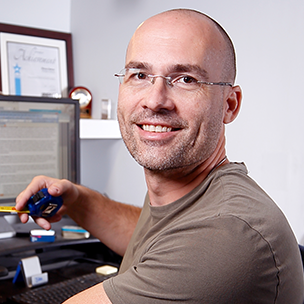 Researched by Crutchfield's

Stacey B.
Product Research
Features
3-Way Floorstanding Loudspeaker: The Revel PerformaBe F328Be is a powerful and elegant 3-way floorstanding loudspeaker engineered to extract the finest details, the highest level of performance, and the most emotion possible. Featuring an all-new 1" beryllium tweeter, one 5.25" DCC aluminum midrange driver, and three 8" DCC aluminum woofers, the F328Be delivers unparalleled detail and accuracy with an expansive and cohesive soundstage.
1" Beryllium Tweeter: At the heart of the Revel Performa F328Be's immaculate sound lies a 1" beryllium tweeter driven by massive 85mm dual ceramic magnets. The powerful tweeter is mated to a 5th-generation ceramic-coated, cast-aluminum Acoustic Lens waveguide engineered to seamlessly integrate with the directivity of the companion midrange driver.
5.25" Midrange & Triple 8"Woofers (DCC): The 5.25" midrange driver and three 8" woofers have been updated with larger Deep Ceramic Composite (DCC) aluminum diaphragms, bigger voice coils and ceramic motor structures. The result is greater efficiency, less compression, improved dynamic range, reduced distortion, and increased power handling.
Beryllium: Beryllium, Element 4 on the Periodic Table, is a rare earth metal that is renowned for its remarkable physical properties; properties that just so happen to make it the ideal material for a high-frequency transducer. It's lightweight, incredibly stiff, inherently well damped - basically everything you need for the ideal tweeter diaphragm in a loudspeaker. Compared to other metals used in tweeter diaphragms like aluminum and titanium, beryllium offers 4.5x the stiffness and 3x more damping, and does so at only half of the weight.
Deep Ceramic Composite (DCC): The PerformaBe low frequency woofers and midrange driver feature newly developed Deep Ceramic Composite (DCC) aluminum cone technology. DCC creates a much stiffer and better damped cone than untreated aluminum, reducing cone resonance and promoting ideal pistonic motion. The result is unparalleled midrange purity and detail retrieval.
Precision High Order Crossover Networks: Revel PerformaBe's precision high order crossover networks feature carefully selected components to dramatically reduce distortion and dynamic compression for pristine sound over a wide dynamic range. These networks optimize the speakers' timbre accuracy, enhancing the listener's enjoyment anywhere in the room - even off axis.
Elegant Enclosure: The Revel PerformaBe floorstanding loudspeaker's fully-curved enclosure is inherently stiffer than conventional box shapes and are formed with contiguous wood layers that prevent splitting. The enclosure features 1"-thick panels and strategically-oriented bracing that eliminates the possibility of enclosure-induced coloration. The beautiful, modern enclosure is finished in Piano Black or High Gloss Walnut in a process (developed and overseen by Italian luxury cabinet makers) that exceeds automotive finish quality. A magnetic grille eliminates unattractive hardware on the baffle and also minimizes diffraction and veiling.
Dual Rear-Firing Bass Ports w/ Port Plugs: The Revel PerformaBe floorstanding loudspeaker employs two sophisticated fluid-model designed low-frequency ports with identical flares on both ends (located on the rear-panel of the speaker enclosure). This greatly minimizes dynamic compression and port-generated noise, assuring low-distortion low-frequency performance. The F328Be also includes two foam port plugs that can be used to adjust the loudspeaker's low-frequency performance in certain installation situations.
If the floorstanding speaker is located less than about 2' (0.61m) from walls or other large objects, inserting the port plugs into the loudspeaker's port openings can reduce the overly-aggressive bass output that can be created by the speaker's proximity to large surfaces that reflect bass energy.
Insert the port plugs into the loudspeaker's port tube openings far enough so that the end of the plugs are flush with the inside end of the port tubes' flared section. Be careful not to insert the port plug so far into the port tube that it falls inside of the speaker.
Dual Binding Post Terminals: The Performa F328Be floorstanding speaker features two sets of binding posts that enable the loudspeaker to be bi-wired or bi-amped. These gold-plated binding-posts that provide secure connection for speaker cables terminated with banana plugs (single only), spade lugs, pin connectors, or bare wire (up to 10AWG). You will need to remove the binding post's rubber inserts in order to use banana plugs.
Bi-Wiring: Bi-wiring can provide noticeable improvements in the overall transparency of your loudspeakers. Run separate speaker wires to the low & high frequency drivers from a single amplifier (the upper set of binding posts are for the high frequency drivers; the lower set of binding posts are for the low frequency drivers).
Bi-Amping: Bi-amping allows you to use separate amplifiers for the high & low frequency sections of your loudspeaker for greater dynamic range & lower distortion. We recommend that your separate amplifiers have identical gain to preserve the speaker's voicing balance.
Note: If you decide to bi-wire or bi-amp, you must remove the jumpers between the terminal posts (failure to do this could result in damage to your amplifier and loudspeakers).
Mounting & Placement Options: Four adjustable spiked feet are included with F328Be loudspeaker. You can install these spikes in the bottom of the loudspeaker cabinet to provide optimal stability. If the loudspeaker is to be placed on a carpeted floor, install the spikes with the pointed ends protruding from the cabinet. If the loudspeaker are to be placed on a wood, linoleum or tile floor, install the spikes with the round ends protruding from the cabinet to protect your flooring. With the spike feet installed, the speaker measures 52.0" tall. Without the spike feet installed, the speaker measures 50.9375" tall. For best stereo image and performance, follow these guidelines -
Remove all obstructions between the loudspeaker and the primary listening position. For instance, a coffee table between the loudspeaker and the primary listening position will create reflections that will degrade stereo imaging and timbre. Placing the loudspeakers near large objects may also cause unwanted reflections.
For the best stereo imaging, place the loudspeakers so that they are both the same distance from the primary listening position and so they are both the same distance from the side walls.
For optimal stereo imaging and timbre, aim the loudspeakers directly toward the primary listening position. If you wish to widen the stereo soundstage you can reduce this toe-in angle, even to the point at which the loudspeakers are pointing straight forward.
Moving the loudspeakers farther from the front and side listening room walls will improve stereo imaging and the sense of spaciousness in the listening space. Moving the loudspeakers closer to the corners or walls of the listening room will increase bass level.
Note: Placing minimal acoustic treatment materials at the room's primary reflection points will reduce sonic degradations. Ideally, acoustic absorbers should be placed at the first reflection points on the front and side walls and either acoustic absorbers or diffusers should be placed at the first reflection points on the rear wall. Check out the Accessories Tab for acoustic panels & treatments (sold separately).
Position-Independent, Double-Blind Listening Tests: Every Revel by Harman loudspeaker is compared head-to-head with competitors' models in a position-independent, double-blind listening facility. True research-quality processes assure the validity of the listening tests, which employ the latest psychoacoustic research.
Loading...
Loading accessories...
Loading...
Loading articles...