About the Revel Concerta2 F35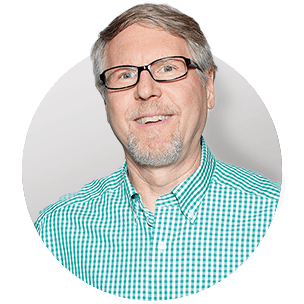 Entry-level Revel
Revel has managed to remain one of the best-kept secrets in high-performance audio, even though they've been building award-winning speakers for over 20 years. The Concerta2 F35 is Revel's lowest-priced tower speaker, but its detailed, dynamic sound bears a strong family resemblance to the company's more expensive Performa3 models.
Entry-level Revel
Revel has managed to remain one of the best-kept secrets in high-performance audio, even though they've been building award-winning speakers for over 20 years. The Concerta2 F35 is Revel's lowest-priced tower speaker, but its detailed, dynamic sound bears a strong family resemblance to the company's more expensive Performa3 models.
Custom drivers produce seamless sound from top to bottom
The F35 is a full-range "2.5-way" speaker: the three 5-1/4" aluminum cone drivers don't all cover the same frequency range. The topmost driver handles the upper midrange, and because it's physically close to the tweeter, you get a seamless blend of mid- and high-frequency sounds, for improved imaging. The other two woofers cover the lower midrange and bass frequencies.
All three aluminum cones are anodized on both sides with a patented micro-ceramic composite compound to reduce resonances. Resonances can color a speaker's sound, and Revel uses advanced testing like laser interferometry to root out those kinds of sonic imperfections. Revel designs and builds every driver that goes into their speakers.
The F35's 1" aluminum dome tweeter sits in Revel's concave Acoustic Lens waveguide, which increases the tweeter's dispersion at higher frequencies, and also helps create a more seamless sonic match between the tweeter and the midrange driver just below it. The result is very smooth, consistent sound both on-axis and off-axis, creating a larger sweet spot.
Careful cabinet design pays off
The Concerta2 series cabinet isn't quite as sophisticated as those on Revel's pricier Performa3 models, but its design and execution are more advanced than is typical for this price range. The curved side walls create a stiff enclosure that forms a solid foundation for Revel's custom-designed drivers, as well as contributing to the F35's sleek looks.
The F35's grille attaches magnetically, so there's no ugly hardware on the front baffle of the speaker if you decide to leave the grille off. As far as the bottom of the speaker, you can take your choice between the included sets of large rubber feet and spikes.
Tested by instrument and by ear
Revel's world-class speaker design and testing facility features an anechoic chamber and the latest high-tech measurement gear. But some of their most critical test instruments are the ears of their trained listening panel. When working on a new design, Revel's engineers set up a series of controlled auditions comparing their design to several competing speakers.
Speakers under comparison sit on a rotating platform, and each model is moved into the identical position by a computer-controlled belt drive system. An acoustically transparent screen hides the speakers from the listeners to avoid visual bias. These double-blind listening tests provide an essential reality check, and help the engineers correlate measurements with what listeners actually hear and prefer.
Build a complete Revel system
A pair of F35s can form the heart of a highly musical 2-channel system. If you're interested in a voice-matched surround sound system, check out these other models from Revel's Concerta2 series:
Center channel: Concerta2 C25
Bookshelf speaker: Concerta2 M16
Subwoofer: Concerta2 B10
Who is Revel?
Revel is one of the high-performance audio companies of global electronics giant Harman International. Since 1996, Revel has used cutting-edge design tools and one-of-a-kind testing facilities to develop speakers that measure well and sound amazing. The intensive design work happens at Harman's state-of-the-art speaker R & D facility in Northridge, California.
READ LESS
Product highlights:
2.5-way, 4-driver design
1" aluminum dome tweeter with proprietary acoustic lens and waveguide for consistent dispersion over a wide listening area
5-1/4" anodized aluminum cone midrange/woofer with cast frame for reduced resonance
dual 5-1/4" anodized aluminum cone woofers with cast frames for reduced resonance
advanced high-order crossovers optimize timbre accuracy both on axis and throughout the room
cabinet has 1"-thick MDF walls, plus extensive internal bracing
bass-reflex (ported) cabinet design with rear-firing port
low-frequency extension: 55Hz (-3dB), 46Hz (-6dB), 35Hz (-10dB)
sensitivity: 90 dB
impedance: 6 ohms
recommended amplifier power: 30-180 watts
gold-plated binding post speaker terminals
removable grille is magnetically attached
8-7/16"W x 40-3/8"H x 12-5/16"D
weight: 41 lbs.
warranty: 5 years
MFR # F35WHAM
Customer reviews for Revel Concerta2 F35
Loading...
Loading reviews...
Average review:
5.0 out of 5 stars
Thanks for submitting your review
Most reviews are processed and published within 5 business days. You will receive a confirmation email once your review has been published.
Customer photos
This review was collected as part of a promotion
More details on the Revel Concerta2 F35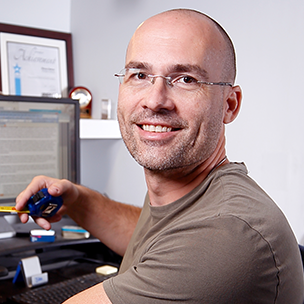 Researched by Crutchfield's

Stacey B.
Product Research
Features
2.5-Way Floorstanding Loudspeaker: The Revel by Harman Concerta2 F35 is a 2.5-way floorstanding loudspeaker that delivers an impressive combination of wide frequency range, uncompressed dynamic range, and low distortion across the entire audible spectrum. Revel engineers utilize state-of-the-art computer modeling tools during driver design to optimize everything that affects performance. Laser-based analysis of the resulting prototypes confirms ideal symmetry, which results in lowered distortion and cleaner sound quality.
1" Aluminum Dome Tweeter w/ Acoustic Lens Waveguide: The Concerta2 F35 is equipped with a 1" aluminum dome tweeter with an Acoustic Lens Waveguide. This patented 4th generation Acoustic Lens Waveguide design improves tweeter to woofer blend and significantly improves off-axis response for consistent performance over a wide listening area. Unlike previous waveguide designs, this new Acoustic Lens Waveguide design actually increases dispersion at the highest frequencies, when compared to conventional tweeters. The result is a noticeably improved sense of air and detail, contributing to greater musical enjoyment.
Triple 5.25" Anodized Aluminum Woofers: The F35 2.5-way floorstanding loudspeaker also houses three 5.25" anodized aluminum cone woofers with rubber surrounds (one woofer acts as a midrange driver, while the other two act as bass woofers). These anodized aluminum cone woofers offer ideal piston-like performance, eliminating resonances that would otherwise color the sound. By repositioning the voice coil in the woofers, Revel engineers discovered they could improve the symmetry of the woofer displacement and thereby lower distortion. They also adjusted the woofers' spider progression to greatly improve the woofer's linearity, and as a result - lowered distortion.
High Order Crossover Network: The Concerta2 F35's high order crossover network features carefully-selected components that contribute to its great performance. The high order crossover network blends the tweeter and woofers together for a smooth, natural sound. This advanced crossover network also dramatically reduces distortion and dynamic compression for clear sound that maintains the same quality over a very wide dynamic range. In addition, this precision crossover network optimizes the speaker's timbral accuracy, enhancing musical enjoyment for listeners who are anywhere in the room, not only those seated on-axis to the loudspeakers.
Constant Pressure Gradient (CPG) Port Technology: The Concerta2 F35 uses a patented Constant Pressure Gradient (CPG) technology in the port design (it has a rear-firing bass port). This new port is designed such that the inner wall of the port is contoured, allowing the change in pressure along the axis of the port from inlet to outlet duct to be kept substantially constant. This design reduces the compression, or change in sound at different volumes that result from other port designs, resulting in optimized output capability with lower distortion.
Rigid, Curved Enclosure: The Concerta2 F35 speaker enclosure is not only beautiful, but also rigid, with curved 1"-thick side walls and extensive internal bracing that result in a strong and inert enclosure. This ensures that the enclosure does not contribute coloration to the sound. A cloth magnetic grille eliminates unattractive hardware on the baffle and also minimizes diffraction and veiling. The speaker enclosure is available in a high gloss black or white finish.
Binding Post Terminals: The F35 floorstanding loudspeaker features gold-plated binding-posts that provide secure connection for speaker cables terminated with banana plugs (single or dual), spade-lugs, pin-connectors, or bare wire (up to 10AWG). You will need to remove the binding post's rubber inserts in order to use banana plugs.
Mounting & Placement Options: The F35 loudspeaker is equipped with four integrated rubber feet for optimal stability on hardwood, laminate, vinyl, or tile flooring. If you are placing the speaker on carpet, use the four included spike feet which screw into the rubber feet on the bottom of the loudspeaker. The speaker measures 40.375" tall using only the integrated rubber feet. The speaker measures 40.8125" tall with the spike feet installed. For best stereo image and performance, follow these guidelines -
Place the loudspeakers so that they are both the same distance from the primary listening position and so they are both the same distance from the side walls.
Angle the loudspeakers almost directly toward the primary listening position. If you wish to widen the stereo soundstage you can reduce the toe-in angle, even to the point at which the loudspeakers are pointing straight forward.
Moving the loudspeakers farther from the front and side listening room walls will improve stereo imaging and the sense of spaciousness in the listening space.
Moving the loudspeakers closer to the corners or walls of the listening room will increase bass response.
Note: Placing minimal acoustic treatment materials at the room's primary reflection points will reduce sonic degradations. Ideally, acoustic absorbers should be placed at the first reflection points on the front and side walls and either acoustic absorbers or diffusers should be placed at the first reflection points on the rear wall. Check out the Accessories Tab for acoustic panels & treatments (sold separately).
Position-Independent, Double-Blind Listening Tests: Every Revel by Harman loudspeaker is compared head-to-head with competitors' models in a position-independent, double-blind listening facility. True research-quality processes assure the validity of the listening tests, which employ the latest psychoacoustic research.
Loading...
Loading accessories...
Loading...
Loading articles...