About the Wharfedale EVO4.1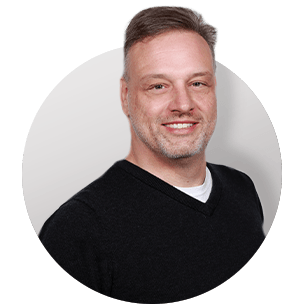 High-quality bookshelf speakers
I have a smallish living room, so I love a pair of good-looking, relatively compact speakers. Wharfedale's attractive EVO4.1 bookshelf speakers offer quality sound as a standalone stereo pair, or as front speakers in a surround sound system.
High-quality bookshelf speakers
I have a smallish living room, so I love a pair of good-looking, relatively compact speakers. Wharfedale's attractive EVO4.1 bookshelf speakers offer quality sound as a standalone stereo pair, or as front speakers in a surround sound system.
A good pair of stands will help improve your speakers' sound by giving them a stable, vibration-free platform. It also places them at ideal listening height. Try Sanus NF24 stands for these bookshelf speakers.
High-performance design
Wharfedale's EVO4 lineup uses technology and design elements developed for the company's flagship Elysian line. The 4.1s feature an advanced folded ribbon tweeter that produces silky-smooth high frequencies, and a 5" woven Kevlar woofer that offers accurate midrange and bass. The drivers are housed in a pair of curved bass-reflex cabinets that are carefully designed with internal bracing to damp sound-muddying vibrations.
Note: high-performance amplification is recommended to get the most out of these speakers, with a powered subwoofer to round out bass response.
My hands-on experience with Wharfedale EVO4.1 speakers
We like to set up sound system demonstrations here at Crutchfield, so we can really get a sense of how different components perform under real-world conditions. Sometimes we assemble a system that's all made by the same manufacturer. Other times we mix and match, like we did when I listened to these speakers in our training room at Crutchfield HQ.
I wanted to see how these speakers performed with and without a subwoofer, so I paired them with the powerful GoldenEar ForceField 3. And I wanted to make sure that they got plenty of power to bring out every ounce of accuracy these speakers can reproduce, so I hooked them up to the rugged Parasound Halo HINT 6 integrated amplifier.
I'm a big fan of the detailed highs an AMT tweeter can deliver, and that ability to bring out the best from a great voice really shone through when I listened to familiar tunes like Bill Withers' Use Me and Don't Wanna Fight by Alabama Shakes. These speakers sans subwoofer would actually be a great choice in my apartment, where I don't feel comfortable hammering my neighbors with big-time bass.
That said, when I engaged the ForceField 3, the bass became palpable — not just loud, but also musical and responsive. I strongly suspect that fans of EDM and hip-hop will enjoy these in a 2.1 system with a great sub to really round out the experience.
It's worth noting that aside from the amazing fidelity these speakers offer, I absolutely love the classy look of the curved cabinets and gorgeous black, white, and walnut finishes they sport. My final verdict: these speakers offer audiophile sound quality, but if you also want to rock the room, add a sub.
Part of a complete home theater system
Combine the EVO4.2 with other models from Wharfedale's EVO4 Series for voice-matched sound:
Center channel: Wharfedale EVO4.C
Floor-standing speakers: Wharfedale EVO4.3 or Wharfedale EVO4.4
Surround speakers: Wharfedale EVO4.S
Got wire?
Most speakers don't include any. Read our article about choosing and installing speaker wire.
Shop our selection of speaker wire.
READ LESS
Product highlights:
2-way design
Air Motion Transformer (AMT) tweeter
5" woven Kevlar woofer
frequency response: 58-22,000 Hz (±3dB)
recommended amplifier power: 25-100 watts
high-performance amplification is recommended to get the most out of these speakers
sensitivity: 87 dB
nominal impedance: 8 ohms
bass reflex (ported) design
two sets of binding post speaker terminals allow bi-amping or bi-wiring
removable magnetic grille
Dimensions and warranty:
8-1/4"W x 13-3/16"H x 13-1/16"D
weight: 17.1 lbs.
warranty: 5 years
MFR # WHEVO41WHT
What's in the box:
Wharfedale EVO4.1 owner's manual
2 Bookshelf loudspeakers
2 Grilles
4 Jumper-bars (pre-installed)
8 Self-adhesive rubber feet
Pair of white cloth gloves
User Manual
Scratch & Dent items may be missing non-essential accessories. In some cases the manufacturer's accessories have been replaced with generic equivalents.
See the difference between "Open Box" and "Scratch & Dent" Outlet items
Customer reviews for Wharfedale EVO4.1
Loading...
Loading reviews...
Average review:
4.5 out of 5 stars
Thanks for submitting your review
Most reviews are processed and published within 5 business days. You will receive a confirmation email once your review has been published.
Customer photos
This review was collected as part of a promotion
More details on the Wharfedale EVO4.1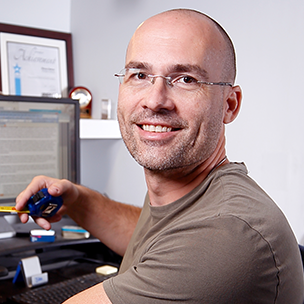 Researched by Crutchfield's

Stacey B.
Product Research
Features
AMT (Air Motion Transformer) Transducer: The Wharfedale EVO 4.1 bookshelf loudspeaker employs a specially engineered 1.1875" x 2.375" AMT (Air Motion Transformer) transducer for its proprietary, silky smooth high frequency reproduction. By design, the AMT allows for a higher volume of air to be moved during performance than with a convention soft dome tweeter. This higher-pressure action, encouraged by the principles of AMT design, offers an improved point-source HF reproduction with lower distortion properties than conventional tweeters. This is evident in the stunning and sheer clarity of the musical performance of the EVO 4.1 bookshelf loudspeaker.
Kevlar Woofer: Articulate and accurate bass is perfected by the EVO 4.1's bi-directional weaved Kevlar cone 5" woofer. Kevlar is a material that is naturally self-damping to reduce and distribute resonances to virtually negligible levels. In addition, a fixed, profiled phase plug ensures smooth acoustic roll off, further aiding integration with the loudspeaker's AMT high-frequency transducer.
Optimized Crossover Network: The output of the tweeter and woofer is carefully combined by a thoroughly researched crossover developed using Wharfedale's Computer Aided Optimization technology. Each crossover is carefully evaluated using a wide range of music, with the emphasis being on the lifelike reproduction of voices and instruments in addition to the dynamics of the musical performance.
Purpose-Built Cabinet Design: The Wharfedale EVO 4.1's cabinet is purpose-designed from the ground-up to ensure sonic character and great looking aesthetics. The cabinet is constructed of high quality materials and composites with internal damping and bracing. The curved design of the cabinet accurately disperses sound from the drivers into your listening room and prevents standing waves inside the enclosure which can color and muddy the sound. The cabinet is available in a black, white, and walnut wood-grain finish. It comes with an acoustically transparent cloth grille that magnetically attaches to the front of the speaker cabinet.
Slot-Loaded Distributed Port Design: The EVO 4.1 utilizes a slot-loaded distributed port design, where the internal port tube opens into a slot formed between the speaker cabinet and the plinth. This reduces the turbulence and audible "chuffing" suffered by conventional ported systems, which is caused by the sudden out-rush of high-pressure air into the low pressure in the room. A further benefit is the increased efficiency of energy transfer from the bass reflex tuning to the room. Both ends of the port feature a semi-parabolic entry and exit curve that control airflow through the port tube and allow increased air volume in the slot-loaded system for further improvement in the loudspeaker's low-frequency output performance.
Dual Binding Posts: The EVO 4.1 bookshelf speaker has two sets of binding posts connected by jumper-plates. The binding posts will accept bare wire (up to 10AWG), pin connectors, spade connectors, & banana plugs (single only). Using these dual binding posts, you can bi-amp or bi-wire the speakers. Bi-wiring or bi-amping the speaker provides improved bass & treble performance.
Bi-Wiring: Bi-wiring can provide noticeable improvements in the overall transparency of your loudspeakers. Run separate speaker wires to the low & high frequency drivers from a single amplifier (the upper set of binding posts are for the high frequency drivers; the lower set of binding posts are for the low frequency drivers).
Bi-Amping: Bi-amping allows you to use separate amplifiers for the high & low frequency sections of your loudspeaker for greater dynamic range & lower distortion. We recommend that your separate amplifiers have identical gain to preserve the speaker's voicing balance.
Note: If you decide to bi-wire or bi-amp, you must remove the jumpers between the terminal posts (failure to do this could result in damage to your amplifier and loudspeakers).
Applications: The Wharfedale EVO 4.1 bookshelf loudspeaker is a great choice for 2ch stereo music listening, as well as home theater enjoyment.
2Ch Stereo Placement: The EVO 4.1 can be utilized in a 2ch stereo music application. Try to position the loudspeakers equidistant (6.5' to 13') from one another and the main listening position. The speakers should ideally be positioned so that the tweeters are roughly at ear level to a seated listener. The speakers should be "toed" or angled (15° to 40°) into the main listening position.
Home Theater Placement: The EVO 4.1 can be used as front and/or surround speakers in a home theater application. When used as front speakers, they should be placed equal distant on either side of the television screen (6.5' to 13' apart) and positioned at ear level. The front speakers should be angled (22° to 30°) slightly so they are aimed towards the main listening position. When used as surround speakers, they should be placed in a higher position, behind the main listening position at an angle (135° to 150°) or to the side of the main listening position at an angle (90° to 110°). If the rear or side walls are a long way from the main listening position, consider stand mounting the loudspeakers.
Mounting Options: The EVO 4.1 bookshelf loudspeaker can simply be mounted on stands (sold separately - see Accessories Tab), shelves, or other piece of AV furniture with a rigid flat surface. Self-adhesive rubber feet are included to help secure the speaker to the mounting surface, isolate the speaker from your mounting surface, and protect the mounting surface from scratches. The rubber feet add approximately 0.375" to the overall height of the speaker.
The loudspeakers should be positioned 6.5' to 13' apart and create an equilateral triangle with the main listening position. The speakers should also be "toed" or angled (15° to 40°) into the main listening position. The tweeter should be positioned at ear level in regards to the main listening position when seated.
Position the speakers at least 2" from the rear walls and 2.25' from the side walls. Bass extension will increase with the speakers positioned closer to the wall, but this may also cause the bass to sound too boomy or indistinct.
If the loudspeakers are placed away from the walls, the inward angle may be increased by up to 40%, although this may restrict the width of the optimum listening position.
Note: The Wharfedale EVO 4.1 does not include any type of bracket, keyhole slot, or threaded insert to wall mount the speaker.
EVO4 Series: Following the concept of the best-selling EVO series from Wharfedale that came before it, the EVO4 fuses the EVO concept of great sound and beautiful aesthetics with trickle down technology from the new flagship Wharfedale ELYSIAN series. From the cabinet design to the materials employed in its distinct driver design, the EVO4 sounds and looks amazing. The EVO4 Series consists of two floorstanding loudspeakers (EVO 4.4 / EVO 4.3), two bookshelf loudspeakers (EVO 4.2 / EVO 4.1), two center-channel loudspeaker (EVO 4.C / EVO 4.CS), and one surround loudspeaker (EVO 4.S).
Loading...
Loading accessories...
Loading...
Loading articles...