About the SteelSeries Arctis Nova Pro Wireless (Xbox®)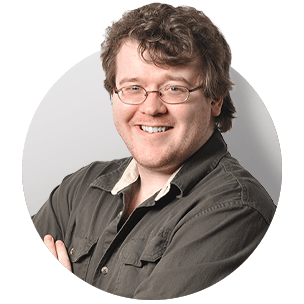 SteelSeries sound at its best
The Nova Pro Wireless is the flagship model of SteelSeries's well-rated line of Arctis gaming headphones. I got to spend some quality time with the PlayStation version of these top-notch gaming headphones. Read on for my firsthand impressions.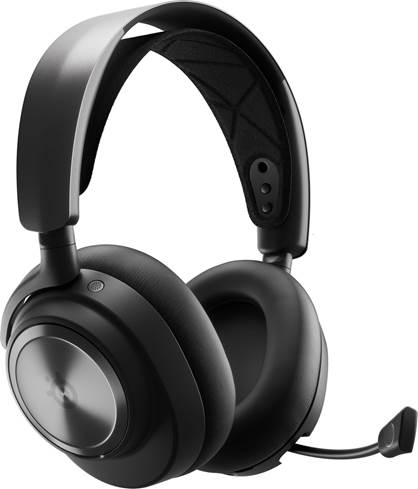 The SteelSeries Arctis Pro Wireless offers game-changing sound full of fine detail and depth.
SteelSeries sound at its best
The Nova Pro Wireless is the flagship model of SteelSeries's well-rated line of Arctis gaming headphones. I got to spend some quality time with the PlayStation version of these top-notch gaming headphones. Read on for my firsthand impressions.
The headset's high-fidelity drivers offer detailed, nuanced sound that brings your games to life for greater immersion. And active noise cancellation for both your game's soundtrack and your team chat removes distractions to keep your competitive edge sharp.
These pro-grade headphones are also made for long gaming sessions, with a super-convenient charging system and a secure fit with a soft, stretchy headband liner and comfy leatherette earcups.
Unique wireless base station lets you connect multiple sources
This pro-grade headset comes with a base station that offers a convenient, low-latency wireless connection for up to two different sources. You can plug in a PC and a console at the same time and quickly switch between them with a couple button presses on either the base station or the headphones directly.
The base station also allows you to adjust your settings with a 10-band parametric equalizer. Again, you can tinker with the dial on the station or use the controls on the headset for maximum ease of use. And the station features line-in and line-out minjack connections for additional flexibility.
Noise-cancellation for clean gaming sound
The Nova Pro has an over-ear, closed back design that provides passive noise isolation, but you can toggle active noise cancellation on/off with the press of a button. This four-mic hybrid system is powered by an advanced AI algorithm that kills background noise so you can enjoy clear sound from your game without ambient noises distracting you. This makes it easier to catch subtle audio cues like footsteps or the rustle of an enemy on the other side of a wall.
You can also switch over to Transparency Mode and manually customize the level of noise cancellation to let in important sounds like a ringing phone or the voices of folks around you, while still blocking out the rumble of the air conditioning or traffic outside your window.
Keep your team chat noise-free
This headset's broadcast-quality boom mic is built into the left earcup and is fully retractable. It takes advantage of the system's advanced noise cancellation to remove distracting background sounds from your group chat — like the sound of a teammate chewing. And if your 'Ps' and 'Bs' are still popping a bit too much, you can also slide on a little pop filter included in the box.
Firsthand listening impressions
I'd heard good things about the Arctis line of headphones for years, so I was excited to get my hands on a set of these Nova Pros. SteelSeries calls their Nova Pro Acoustic System "Almighty Audio" and that might seem like hyperbole at first, but after listening firsthand? I'm sold. These are some the best sounding headphones I've ever gamed with. Let's dig in.
Immersive details while dungeon crawling
I started out with a solo session of Dungeon & Dragons: Dark Alliance on my PS5. The sound design for this hack'n'slash adventure had heretofore been somewhat unremarkable to me, but with the Nova Pro it was transformed into something rich and immersive. As I trekked across a winding cliffside I could place a whole range of ambient sounds around me, from wind whistling through the rocks to the torch burning behind me. When I got into a fight, the crunch and thunder of blades and armor was punchy and satisfying.
Best of all was a goblin war chant and beating drums in the distance that I could hear build as I got closer and closer to an impending boss battle. I've never felt more like the legendary Forgotten Realms hero Drizzt Do'Urden in my life. The ring of my dual scimitars flashing and being matched by the battle cries of my enemies was just plain awesome.
Sneaking through an alien hot zone
More than pleased with the Nova Pro's performance with single-player, I called on my crew to take on a few missions in Rainbow Six: Extraction. Clear audio cues are key to survival in this game, guiding your progress as you slowly work your way through alien-infested quarantine zones. Teamwork is also essential as you coordinate with your team to take down enemies you can't work around.
The Nova Pros excelled in all of the above. I was able to hear the wet breathing of monsters on the other side of the wall and place the tip-tap of their footsteps. This allowed me and my team to you complete our objectives without getting caught, smashed, and infected with alien goo. And when things got loud, the crack of gunfire never drowned out the callouts from my team. And the noise-canceling both ways made it easy to work together and focus on the game.
Switching over to a legendary open-world
I ended my demo by transitioning over to my Nintendo Switch, which took all of ten to fifteen seconds thanks to the convenient design of the wireless base station. After a couple button presses and a spin of the dial on my earcup controls, I was able to boot up the Legend of Zelda: The Breath of the Wild.
I usually play my Switch in its handheld mode, so playing with the Nova Pros in TV mode was a revelation. They perfectly captured the wild open spaces of the game as I clip-clopped through a vast grassy plain on my trusty horse. I could hear the wind rustling through the trees and bokoblins traipsing about looking for trouble in the distance. Trouble they found, indeed, as I rode into their ranks, the Master Sword singing as it turned them into purple cloud poofs.
At the end of my hours-long session, I realized I had barely noticed the headphones on my head. I also realized I was up way past my bedtime! I was totally sucked into the experience, the Nova Pros taking me on a ride from game to game. I didn't even regret it the next morning. (That's what coffee is for.)
Infinity Power System lets you play on
The Nova Pro's battery system lets you stay powered up for seriously long sessions. The headphones come with two batteries, each with an impressive 22 hours of playtime. That's nice nice by itself, but you can detach the headphone's speaker plate to hot-swap the batteries. As long as you switch them out within eight seconds, the headphones will automatically power back on. This lets you jump back into the game immediately when your first battery is getting low.
The included wireless base station charges your spare battery while you play. You can also charge the battery connected to your headphones with a USB-C input when not in use. With this ultra-convenient charging system, you get decide when it's time to stop playing — not your battery.
Calls and music with Bluetooth
Built-in Bluetooth lets you stream music and make hands-free calls. You can connect to your smartphone with Bluetooth while still connected to the wireless base station, letting you quickly answer a call when you're playing, then flip right back to your game once you hang up.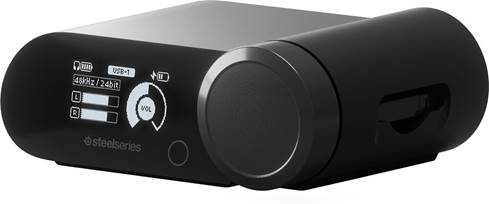 The wireless base station charges a backup battery and lets you seamlessly switch between two different sources on the fly.
Level up your audio with Sonar
If you're playing on a PC, you can dial in your sound with SteelSeries's Sonar app. This optional downloadable software lets you manually tweak the little details of your game audio and voice communication to get them just where you want them. Sonar also enhances your headset with 360&° spatial sound for gaming, and it offers a range of audio presets designed by expert sound engineers in consultation with pro players and game developers.
READ LESS
Product highlights:
Featured in our article: Best gaming headsets for 2024
professional gaming headphones with wireless base station for Xbox
over-ear, closed-back design offers noise isolation and extended bass response
40mm high-fidelity drivers with neodymium magnets deliver powerful, detailed sound
active noise cancellation with ClearCast AI algorithm and quad microphones intelligently senses and blocks out external distractions

Transparency Mode and adjustable levels of noise cancelation help you stay aware of your environment while you play

robust, ergonomic design with elastic comfort band and adjustable fit

soft, durable leatherette earcups for long play sessions

earcups rotate 90° for easier storage
detachable magnetized speaker plates
downloadable SteelSeries GG software hub features Engine software for custom equalizer settings
Sonar downloadable software for PC lets you optimize game audio and voice communication with extensive settings

audio presets designed by expert sound engineers with input from pro players and gaming developers
360° Spatial Sound for greater immersion
adjustable Chat Mix lets you optimize the balance between your game's soundtrack and team chat
requires Windows® 10 or later

flexible noise-canceling ClearCast Gen 2 boom mic

mic is built into the headphones and fully retractable

works with the Xbox Series X/S's Microsoft Spatial Sound technology for immersive spatial audio
compatible with Xbox One, Xbox Series X/S, Nintendo Switch, PC, and Mac

Nintendo Switch must be in TV mode for USB connection
Headphone controls and connections:
built-in Bluetooth® 5.0 for wireless music listening and phone calls

connect to both the wireless base station and to your smartphone via Bluetooth to quickly pick up a call and return to your game without interruption

easy-to-use controls built into the headset

volume dial and dedicated power, mic mute, and Bluetooth buttons

3.5mm jack for wired listening
USB-C charging input
Wireless base station:
low-latency 2.5 GHz wireless connection with headphones
built-in OLED display and control dial

dial lets you switch devices, control volume, and adjust active noise-cancellation settings
10-band parametric EQ

can connect to two sources and switch between them with a pair of USB-C outputs
3.5mm stereo line-in and line-out minijacks
Included accessories:
two USB-C to USB-A cables (5 feet)
3.5mm stereo minijack cable for wired listening (4 feet)
two rechargeable batteries with up to 22 hours of playtime each

batteries are hot-swappable within 8 seconds of being removed
fast charging: charge for 15 minutes for 3 hours of play

cloth bag for headphones and accessories
microphone pop filter
General info:
frequency response: 10-22,000 Hz (wireless); 10-40,000 Hz (wired)
sensitivity: 93 dB
headphone impedance: 38 ohms
THD (total harmonic distortion): <1%
supports high-res playback
warranty: 1 year
MFR # 61521
What's in the box:
SteelSeries Arctis Nova Pro Wireless (Xbox®) owner's manual
Over-ear gaming headset (black) with retractable microphone
2 Magnetic ear plates (installed)
2 Lithium-ion rechargeable batteries (1 installed)(3.7V 700mAh 2.59Wh)
Base Station (Nova Pro) controller
4' Audio cable (straight 5-pole 3.5mm plug on one end and angled 4-pole 3.5mm plug)
Two 5' USB cables (Type A USB on one end and USB-C on other end)
Foam microphone pop filter
Cloth pouch with drawstring closure
Product Information Guide
Customer reviews for SteelSeries Arctis Nova Pro Wireless (Xbox®)
Loading...
Loading reviews...
Average review:
5.0 out of 5 stars
Thanks for submitting your review
Most reviews are processed and published within 5 business days. You will receive a confirmation email once your review has been published.
Customer photos
This review was collected as part of a promotion
More details on the SteelSeries Arctis Nova Pro Wireless (Xbox®)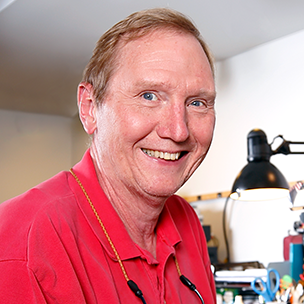 Researched by Crutchfield's

Mark G.
Product Research
Features
Overview: The SteelSeries Arctis Nova Pro Wireless for Xbox is a headset for gamers, that provides a next-level gaming experience with the Nova Pro Acoustic System and its Premium High Fidelity Drivers. The included Wireless Base Station allows you to connect multiple gaming consoles and easily switch between platforms. The over-ear headset supports multiple platforms, including Xbox Series X, Xbox Series S, Xbox One, PC, Mac, PlayStation 5, PlayStation 4, and Nintendo Switch. Active Noise Cancellation helps you shut out ambient noise to help you stay in the game without distraction. The Arctis Nova Pro Wireless for Xbox also comes with two Lithium-ion rechargeable batteries, two 5' USB-C cables, a 4' 3.5mm audio cable, and a foam microphone pop filter.
Base Station (Nova Pro): Included with the Arctis Nova Pro Wireless for Xbox is the Base Station audio/control hub. The hub gives you the ability to simultaneously connect two different gaming consoles to its dual USB-C inputs. USB Input 1 is a dedicated connection for Xbox Series X and Series S, and Xbox One. USB Input 2 can connect to PC, Mac, PlayStation 4, PlayStation 5, or Nintendo Switch. The Base Station lets you instantly switch between platforms using the OLED on-screen menu. For other platforms, the hub has a 3.5mm Line In and Line Out connection. The Wireless Base Station has a slot on the back for charging one of the two included batteries. It also contains a 10-band equalizer to easily adjust the sound at 31Hz, 62Hz, 125Hz, 250Hz, 500Hz, 1kHz, 2kHz, 4kHz, and 16kHz. If playing on an Xbox or PC with Sonar software installed, you can adjust the ChatMix with the control wheel to dial in the right mix of game audio and voice chat. The main menu also includes adjustments for Surround Sound, Gain, Sidetone, Mic Volume, and Mic Mute.
Nova Pro Acoustic System: The Arctis Nova Pro Wireless for Xbox headset delivers the ultimate gaming experience with the Nova Pro Acoustic System. The custom-designed 40mm Premium High Fidelity dual-diaphragm drivers provide clear high frequencies, detailed midrange, and thunderous bass. The available 360° Spatial Audio puts you in the middle of the game, and allows you to pinpoint your opponent's position as you choose your next move. The downloadable SteelSeries Sonar Audio Software Suite lets you adjust the sound to your liking with a Pro-grade Parametric EQ. The system is also fully compatible with Microsoft Spatial Sound and Tempest 3D Audio for PS5.
Active Noise Cancellation/Transparency: The headset features Active Noise Cancellation to shut out distracting ambient noise, letting you hear only your gaming audio. The 4-mic hybrid ANC system picks up the noise in your room and cancels it with an equal-but-opposite audio signal. All that's left is the sound of your game, your opponent, and you for a more submersive gaming experience. When you want to stay aware of your surrounding, you can switch to Transparency Mode with adjustable hear-through levels. To toggle between ANC and Transparency Modes, just press the headset's power button once (ANC) or twice (Transparency).
Dual Wireless: The Arctis Nova Pro Wireless for Xbox communicates with your gaming consoles wirelessly through the included Base Station. It offers Low Latency 2.4 GHz wireless gaming with a range of up to 40 feet, plus a Bluetooth 5.0 mobile connection with your smartphone. Bluetooth can be powered on/off independently of the 2.4 GHz wireless signal by pressing the Bluetooth button on the headset. Dual Wireless (2.4 GHz and Bluetooth) allows you to mix game and mobile audio simultaneously. While connected via Bluetooth, you can listen to music and make and take phone calls.
Wired Gaming: The headset can be used in a wired configuration, if desired. The included 4' audio cable plugs directly into the 3.5mm audio output of your gaming console or audio player, and into the 3.5mm audio jack on the left earcup.
Infinity Power System: The Infinity Power System keeps you in the game with two interchangeable 3.7-volt 700mAh batteries. One battery fits inside the right earcup (under the removable plate) while the other charges inside the charging slot in the Base Station. Each battery gives you approximately 22 hours of 2.4 GHz wireless gaming, and approximately 18 hours of dual wireless gaming (2.4 GHz + Bluetooth). Together, the Infinity Power System's dual batteries provide 36 to 44 total hours of battery life. With the included USB-C to USB-A cable, you can charge the battery in the headset. The left-side removable plate covers a USB-C port for charging the inserted battery. A 15-minute Fast Charge will provide approximately 3 hours of wireless gaming time.
ComfortMAX System: The headset is designed for long gaming sessions with its ComfortMAX System. The earcups have soft memory foam ear cushions covered with a durable leatherette. The earcups can be height-adjusted, and rotate to fit your head size. The thin film-coated steel headband is lightweight and has an adjustable elastic band that sits comfortably on your head. The elastic band can be raised or lowered for the best fit and most comfort.
Onboard Controls: The Arctis Nova Pro Wireless for Xbox headset features the power button, rotary volume control and a microphone mute button on one earcup. The other earcup has a Bluetooth button for pairing with your mobile device.
Retractable Microphone: The Arctis Nova Pro Wireless for Xbox headset includes the ClearCast Gen.2 boom microphone, which is fully retractable inside of the left earcup. The flexible 4-1/2" boom pulls out when you're ready to begin your game, and slides back into the earcup when you're finished. The mic has a bi-directional polar pattern with a frequency response of 100-6500 Hz. AI-powered noise cancelling reduces the background noise by up to 25dB. A foam microphone pop filter is included to help reduce loud plosive sounds.
Software: The SteelSeries GG gaming software (for Windows 10 and above) helps enhance you gaming experience with powerful audio tools. Available via free download, the Sonar Audio Software Suite lets you pinpoint your opponent's location before you see them. The Parametric EQ provides separate equalizer settings for game and chat. You can adjust different frequencies of the in-game audio for increased clarity. There is also an EQ for the headset microphone to make your own voice sound better and lower noise. The software also lets you position virtual speakers to your personal preferences.
Specifications:
Headset:

Driver Size: 40mm
Frequency Response (Wired): 10Hz - 40kHz
Frequency Response (Wireless): 10Hz - 22kHz
Frequency Response (Microphone): 100Hz - 6500Hz
Impedance: 38Ω
Sensitivity: 93 dB SPL
THD: < 1%
Microphone Sensitivity: -38 dBV
Microphone Impedance: 2200Ω
Ear Cup Dimensions:

Exterior: Width 3.382", Height 3.85", Depth 2.102"
Interior: Width 1.796", Height 2.281", Depth 0.69"

Weight: 11.65 ounces

Base Station (Nova Pro):

Dimensions: Width 4.546", Height 1.695", Depth 3.256"
Weight: 6.05 ounces
Loading...
Loading accessories...
Loading...
Loading articles...