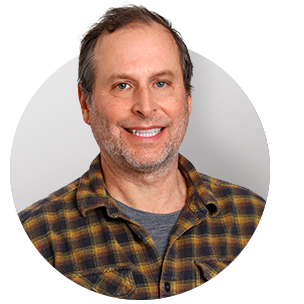 Wide dispersion
The Oberon 7 floor-standing speaker is a beautiful example of DALI's thoughtful and elegant approach to speaker design. From the oversized soft-dome tweeter, to the wood-fiber woofers, and even the crossover, DALI's goals are low coloration and wide dispersion. The first is important because you want to hear your music the way it's supposed to sound, and the second because you're not always sitting in the sweet spot.
Wide dispersion
The Oberon 7 floor-standing speaker is a beautiful example of DALI's thoughtful and elegant approach to speaker design. From the oversized soft-dome tweeter, to the wood-fiber woofers, and even the crossover, DALI's goals are low coloration and wide dispersion. The first is important because you want to hear your music the way it's supposed to sound, and the second because you're not always sitting in the sweet spot.
In fact, DALI is so committed to their wide-dispersion approach, the company recommends that you don't "toe-in" these speakers toward your listening position. You'll get clearer, less-distorted sound, they explain, with the speakers firing straight ahead, and their cabinets parallel to the wall behind them.
Standout in an affordable thoroughbred speaker line
Slender and 40" tall on its elegant aluminum base, the Oberon 7 stands near the top of the value-priced Oberon Series. The 7s will deliver a fluid and robust soundstage in larger rooms — in a convincing, organic manner — without losing composure or delicacy.
DALI carefully designed the 7s for a seamless handoff between the drivers. The woofers' stiff, lightweight construction — a blend of fine-grain paper pulp reinforced with wood fibers — has an inviting sonic signature. And the 1-1/8" tweeter also reproduces relatively low frequencies — for a tweeter — so that it overlaps with the woofers in the most musical manner.
Patented distortion-reducing technology
The iron pole pieces of the woofers' magnets are capped with patented SMC (soft magnetic compound) disks that minimizes the negative effects of the iron. This reduces mechanical distortion, and helps create a relaxed, uncolored midrange. You'll hear a surprising amount of detail, without fatiguing your ears.
Our writer's hands-on experience with the DALI Oberon 7
"I had promised myself I'd upgrade from bookshelf speakers to floor-standers as soon as I moved from an apartment to a house. That happened in early 2022, so I started looking — and listening — for the right speakers for my new living room. Small problem — when you work at a place like Crutchfield, where you get to hear so many great speakers every day, it's easy to become paralyzed with indecision."
"Fortunately, one of my colleagues set up a live demo featuring three different pairs of speakers hooked up to the same source. I naturally made a point to check it out. I put on Sade's soaring 'Is It A Crime?' and began to cycle through my options. I won't name their competitors, but suffice to say that the DALI Oberon 7's announced their presence with authority. By the end of the demo, I was in love, and immediately purchased a pair to showcase in my new, improved sound system."
"They've lived up to that initial impression, and then some. They have a rich, full soundstage that fills my space nicely. I've really enjoyed discovering new nuances in my favorite tracks. I also appreciate the visceral punch they add when I'm watching movies and TV shows — I especially enjoyed the thrilling sonic environment of high-stakes racing that pervades the Netflix series Formula 1: Drive to Survive. These speakers are an all-around entertainment superstar, and I'm glad I had this chance to give one pair a forever home."
— Crutchfield copywriter Eric A.
Introduce yourself to Danish speaker mojo
DALI — Danish Audiophile Loudspeaker Industries — has been making high-end speakers since 1983. The Oberon is their entry-level line, but we think it offers great bang for your buck. Tight vinyl-dressed, high-density MDF cabinets, with internal bracing and acoustic damping material throughout, all but eliminate resonance. This helps the speaker "disappear," and the music come alive.
Got wire?
The Oberon 7 doesn't include any speaker wire. Read our article about choosing and installing speaker wire.
Shop our selection of speaker wire.
READ LESS
Product highlights:
floor-standing speaker for music or home theater
1-1/8" ultra-light soft textile dome tweeter
dual 7" wood fiber cone woofers

patented SMC (soft magnetic compound) disk in woofer magnets reduces distortion

rear-ported bass reflex enclosure
frequency response: 36-26,000 Hz (±3dB)
sensitivity: 88.5 dB
recommended power: 30-180 watts
nominal impedance: 6 ohms
2-way speaker with crossover at 2.3kHz
MDF cabinet with black ash vinyl finish
Shadow Black grille with contemporary visual rounded corners
high-quality binding-posts accept bare wire (up to 10AWG) or single banana plugs
10-7/16"W x 40"H x 12-15/16"D
weight: 32.6 pounds (each)
warranty: 5 years
MFR # OBERON 7 BLK
What's in the box:
Floorstanding loudspeaker
Grille
4 Rubber feet
4 Spike-feet
4 Hex-nuts
Manual
Customer reviews for DALI Oberon 7
Loading...
Loading reviews...
Average review:
5.0 out of 5 stars
Thanks for submitting your review
Most reviews are processed and published within 5 business days. You will receive a confirmation email once your review has been published.
Customer photos
This review was collected as part of a promotion
More details on the DALI Oberon 7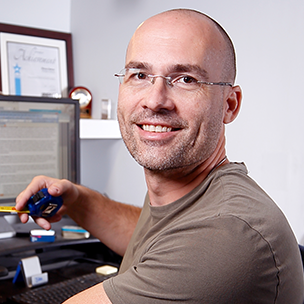 Researched by Crutchfield's

Stacey B.
Product Research
Features
Wide Dispersion: The DALI OBERON Series makes it easy to integrate the loudspeakers into any room and designed to deliver great sound to a wide listening area, faithfully reproducing every detail in the audio signal wherever you sit or stand.. Both the driver materials and geometry applied in the OBERON Series has been selected to achieve a wide dispersion pattern in the listening area. The same principles have been applied in the design of the crossover. Thus, you will experience a well-integrated sound, even when listening at a significant off-axis angle. This is important as you are rarely seated directly in front of your loudspeaker when listening to music. An added benefit is seriously reduced harmonic distortion and frequency distortion, as these will always be stronger in an on-axis response.
Note: The DALI OBERON Series speakers are not designed to be toed-in.
Soft-Dome Tweeter: The brand new oversized 1.125" ultra-light, soft-dome tweeter has been developed specifically for the OBERON Series to produce extended frequency response with wide dispersion and low coloration.. The oversized tweeter membrane is constructed from an ultra-light weight weave fabric. Compared to most soft dome tweeters in the market, the DALI dome material is less than half the weight at 0.060 mg per mm2. The DALI manufactured ultra-light weight soft dome tweeter is additionally optimized for a larger bandwidth in its lower frequency area. This ensures the optimal handover from the midrange woofer to the tweeter, creating a well balanced, unforced and very coherent upper midrange.
Oversized Membrane: The large size of the membrane lets the tweeter generate higher sound pressure with less excursion, keeping the voice coil motion to a precise minimum.
Ferro-Fluid Cooling: To further improve power handling, to reduce power compression, and to support linear excursion of the voice coil, the tweeter magnet system incorporates ferro-fluid cooling.
Damping Material: Covering the entire top of the pole piece is soft felt damping. This damping material eliminates unwanted reflections that may occur from a traditional flat-surface pole piece, applied in simpler tweeter constructions
Wood Fiber Cones: The two 7" woofers feature DALI's signature wood-fiber cone for well-balanced midrange and bass frequency sound. DALI chose a 7" woofer cone, as its membrane has a 15% larger dimension than the common 6.5" driver. The larger cone area allows a lower voice coil excursion at the same sound pressure level compared to a 6.5" woofer.The wood fiber cone is a blend of fine grain paper pulp, reinforced with wood fiber, which creates a stiff, light-weight and well-behaving structure. The stiff but lightweight construction is supported in a low-loss rubber surround. In combination with a low-loss surround and spider suspension, this cone reproduces the micro details in the signal - unfiltered and with high accuracy.
4-Layer Voice Coil: The voice coil is a 4-layer design, and while 4-layers is effective for high force factor, the higher moving mass traditionally presents a problem for the midrange response - impairing voice reproduction. DALI's solution for minimizing the mass was to employ a light weight, copper clad aluminum wire. Combining the high conductivity/weight ratio of aluminum (205% the value of copper), with the superior contact resistance properties and better mechanical strength of copper, the OBERON woofer gets a lightweight voice coil with high conductivity, capable of handling high peak signal levels.
Patented SMC Disk: Most woofers are driven by iron magnets. But iron doesn't magnetize and demagnetize at the same speed, leading to audible distortion. DALI OBERON uses Soft Magnetic Compound (SMC), developed for their high-end speakers, to drastically reduce distortion. The woofer magnet motor's pole piece is capped with 10mm SMC (soft magnetic compound), resulting in an improved flux field and dramatically reduced mechanical distortion. The use of this patented SMC disk greatly reduces mechanical distortion, which lowers third order distortion. This allows for a longer listening pleasure, a relaxed midrange and a surprising amount of detail.
Bass Reflex MDF Cabinet: The DALI OBERON Series speaker uses a bass reflex cabinet design with a rear-firing bass port to ensure high efficiency, big bass response, and optimum integration within your room. The speaker cabinet is constructed from rigid MDF board and finished in a high-grade vinyl wrap. Acoustic damping is carefully applied, leaving the reverse side of the front baffle undamped in order to produce more precise bass from the rear-mounted bass port. On the front of the speaker cabinet is a newly designed, lightweight cloth grille with rounded edges that add a contemporary visual look to the speaker series.
Note: The DALI OBERON Series is available in four finishes - Black Ash, White, Dark Walnut and Light Oak.
High-Quality Binding Post Terminals: The DALI OBERON 7 bookshelf speaker is outfitted with high-quality, binding-post terminals that provide a secure maximum grip on speaker cables, whether bare wire (up to 10AWG) or banana plugs (single only).
Mounting Options: The DALI OBERON 7 comes with both rubber and spike feet. Use the rubber feet on hardwood, tile, laminate, and vinyl flooring. The spike feet can be used on carpet flooring. The floorstanding speaker can be placed as little as 7.875" and as much as 31.5" from the wall and still deliver powerful bass; the ideal distance from the rear wall is approximately 8".
Note: The rubber feet add approximately 0.125" to the overall height of the speaker, while the spike feet add approximately 0.25" to the overall height of the speaker.
DALI OBERON Series: DALI OBERON Series incorporate DALI's patented SMC technology, drastically reducing non-linear magnetic distortion - so you can hear your favorite music like you've never heard it before. With new oversized tweeters, wide-dispersion wood-fiber woofers and striking Danish cabinet design, DALI OBERON sets a new benchmark for affordable audiophile speakers. The DALI OBERON Series consists of three floorstanding loudspeakers (OBERON 5/7/9), two bookshelf loudspeakers (OBERON 1/3), a center-channel speaker (OBERON Vokal), and an on-wall speaker (OBERON On-Wall); all sold separately. Every speaker model is perfect for stereo or home theater use, and is able to fill everything from small apartments to large living rooms with high-quality sound.
Loading...
Loading accessories...
Loading...
Loading articles...