About the RoadKing RKCBCLASSIC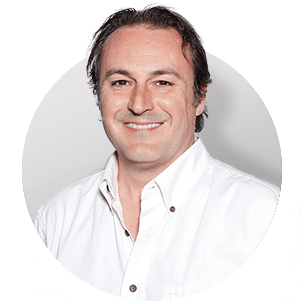 A classic CB radio
The classics never go out of style, and that's why the RoadKing Classic CB radio is so well-named. This powerhouse CB is made from high-grade materials and built to give you years of trouble-free service.
A classic CB radio
The classics never go out of style, and that's why the RoadKing Classic CB radio is so well-named. This powerhouse CB is made from high-grade materials and built to give you years of trouble-free service.
The Classic packs a full four watts of AM RF power (the most the FCC allows), so you'll be able to reach whoever's out there. The dynamic mic plugs into a 4-pin connector and the 9-foot cord makes it easy to use.
You'll enjoy great sound and clarity, thanks to RF gain control, and you can even switch to PA function when you need to. There's also an antenna warning indicator and a receive/transmit indicator with automatic noise limiter to reduce vehicle interference.
READ LESS
Product highlights:
40-channel CB radio
four watts of AM RF power
4-pin dynamic microphone with 9' cord
front-panel 4-pin connector
available PA function
RF gain control
antenna warning indicator
receive/transmit indicator
automatic noise limiter
large, illuminated digital display
warranty: 1 year
MFR # RKCBCLASSIC
What's in the box:
RoadKing RKCBCLASSIC owner's manual
2-way CB mobile radio
Mounting bracket
2 Screw knobs
2 Bracket mounting screws
2 External star lock washers
2 Rubber washers
Microphone with coiled cable
Microphone clip
2 Mounting screws (5/16" length)
2 Internal star lock washers
59" Power/ground wiring harness with in-line 2A fuse (3-pin plug)
Owner's Guide
CB Radio Service Rules
Customer reviews for RoadKing RKCBCLASSIC
Average review:
5.0 out of 5 stars
Thanks for submitting your review
Most reviews are processed and published within 5 business days. You will receive a confirmation email once your review has been published.
Customer photos
This review was collected as part of a promotion
More details on the RoadKing RKCBCLASSIC

Researched by Crutchfield's

Research Team
Product Research
Features
Overview: The RoadKing Classic CB Radio (RKCBCLASSIC) has the look of a classic CB radio with a large 7-segment two-digit LED display and a backlit SWR/RF meter. It comes with a handheld microphone with a long coiled cord that plugs into the front panel via a 4-pin connector. The CB Classic can transmit and receive on all 40 CB channels, and comes with a mounting bracket and a wiring harness. It does NOT include a CB antenna, which must be purchased separately.
CB Radio: The RKCBCLASSIC Citizens Band (CB) Radio operates on 40 channels between 26.965 MHz and 27.405 MHz, as authorized by the Federal Communications Commission (FCC). The radio transmits at a full 4 watts AM RF power, the maximum allowable by the FCC. You can manually tune to any of the 40 CB channels using the Channel Knob. CB Channel 9 is reserved for emergency communications.
Multi-Function Meter: The front-panel is equipped with a multi-function analog meter for measuring power and analyzing the antenna system. The meter has three functions that can be selected by the 3-way switch on its right side. In normal operating mode (S/RF), the signal meter measures the incoming signal strength, and the RF meter measures the output signal power when you transmit. During initial setup, you will need to calibrate the meter (CAL), then measure the standing wave ratio (SWR) of the connected antenna. The meter scale has green (normal) and high (red) ranges for the Signal, RF, and SWR meters.
Front Panel Controls: The radio features two rows of controls on the front panel. The top row includes six flip switches, while the bottom row has six rotary controls. The controls include:
Meter Function: The 3-way switch lets you select the function of the analog SWR/RF meter. You can select S/RF (incoming signal strength/RF output power) for normal operation, SWR to measure the antenna's Standing Wave Ratio, or CAL to calibrate the meter.
Noise Reduction: The 3-way switch lets you reduce external noise and interference from vehicle ignition systems. You can choose ANL (automatic noise limiter), ANL+NB (automatic noise limiter + noise blanker), or OFF.
Mode Switch: This 2-way switch is for selecting between CB mode and PA (public address) modes.
Display Brightness: This 2-way switch controls the brightness of the LED channel display: BRT (bright) or DIM.
Emergency Channel Switch: A 2-way switch to turn Emergency Channel 9 ON or OFF.
Hi Cut: The HI CUT switch can remove high frequencies to improve audio quality. The 2-way switch turns HI CUT On or Off.
Power/Volume + Squelch: The inner rotary control turns on the power to the CB radio, and adjusts the volume. The outer rotary control adjusts the squelch to reduce background noise when there is no incoming signal.
Mic Gain: This rotary control adjusts the microphone sensitivity.
RF Gain: A rotary gain control for improving reception in strong signal areas.
Delta Tune: This rotary control has a center detent to help you fine tune the reception of the current channel.
SWR Calibration: A rotary control for calibrating the meter for Standing Wave Ratio (SWR) measurements.
Channel Select: The large rotary control for manually selecting the channel.
LED Indicators: To the left of the digital channel display are two LED indicators. The RX/TX light will glow green when receiving a signal, and red when transmitting a signal. The ANT light will glow red when the antenna system has a high SWR (Standing Wave Ratio) condition. When lit, you should check the antenna, cable, and connections.
External Speaker: The RKCBCLASSIC has a built-in speaker for monitoring the CB receiver. A 3.5mm speaker jack is provided on the rear panel for connecting an external speaker (8Ω, 4 watts), if desired. If an external speaker is connected, the internal speaker is muted.
Public Address Speaker: You can connect an optional speaker (8Ω, 4 watts) to the radio's PA speaker (PA.SP) jack on the rear panel to broadcast audio through the microphone. The PA.SP output is a 3.5mm jack. You should not use the PA mode if no external PA speaker is connected.
Specifications:
Frequency Control: Phase Locked Loop (PLL) synthesizer
Frequency Tolerance: +/- 0.002%
Microphone Type: Plug-in type (4-pin); dynamic 600Ω
Input Voltage: 13.8 VDC Nominal, negative ground
Antenna Connector: M-type
Transmitter:

Power Output: 4 watts
Modulation: High- and low-level, Class B amplitude modulation
Frequence Response: 300 to 2500 Hz
Output Impedance: 50 Ohm, unbalanced

Receiver:

Sensitivity: Less than 1μV for 10dB, (S+N)/N
Selectivity: 6dB @ 7 kHz, 60dB @ 10 kHz
Image Rejection: 80dB typical
Adjacent-channel Rejection: 60dB typical
IF Frequencies: Double Conversion: 1st 10.695 MHz, 2nd: 455 kHz
2 questions already asked
Q
What is the rough cut in?
richard Apr 18, 2023
A
Greetings Mike, and thank you for your question. We might want to put those dimensions on the website some day, but for now here are the dimensions: Width=7.402" Height=2.235" Depth=10.1875".
thomas Apr 18, 2023
(Staff)