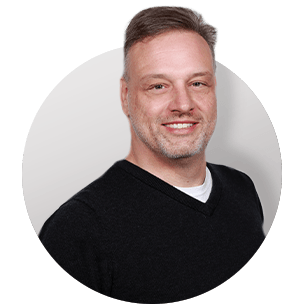 Rugged, reliable power
The monolithic Rotel RB-1590 looks very reassuring and solid, because it is. It's 84 lbs. of solid, in fact. This amp provides 350 watts per channel, and it's 4-ohm stable, so it's compatible with a wide array of speakers. All that power comes from not one, but two of Rotel's custom-designed toroidal transformers, regulated by high-quality, British-made capacitors. It delivers plenty of power to "get loud," and offers exquisite control over the stop/start motion of speaker drivers, for dynamic realism and accuracy.
Rugged, reliable power
The monolithic Rotel RB-1590 looks very reassuring and solid, because it is. It's 84 lbs. of solid, in fact. This amp provides 350 watts per channel, and it's 4-ohm stable, so it's compatible with a wide array of speakers. All that power comes from not one, but two of Rotel's custom-designed toroidal transformers, regulated by high-quality, British-made capacitors. It delivers plenty of power to "get loud," and offers exquisite control over the stop/start motion of speaker drivers, for dynamic realism and accuracy.
Rotel engineered this amplifier to deliver nuanced sound in a stereo music system, but you can also use it to drive one pair of speakers in a multi-channel home theater system. There are balanced XLR and unbalanced RCA inputs on the rear panel, plus two pairs of 5-way speaker binding posts.
About Rotel
Rotel has been crafting high-performance gear for music and home theater enthusiasts since 1961. They focus on creating the best signal path possible, using premium capacitors, transistors, diode bridges, and custom toroidal power supplies to get the most from music and movie soundtracks. Crutchfield is proud to offer a diverse selection of Rotel components including preamps, amplifiers, CD players, and home theater processors.
READ LESS
Product highlights:
350 watts per channel into 8 ohms (20-20,000 Hz) at 0.03% THD with 2 channels driven
4-ohm stable for use with a wide range of speakers
Class AB amplifier design

dual custom-made toroidal transformers
high-quality, British-made capacitors

frequency response: 10-100,000 Hz (±0.5dB)
signal-to-noise ratio: 120 dB
stereo balanced XLR and unbalanced RCA inputs
two pairs of 5-way binding post speaker connectors
switchable 12-volt in/out trigger
detachable power cord
rack mounting ears included
Dimensions and warranty:
17"W x 9-3/8"H x 17-7/8"D (5U rack spaces)
weight: 84 lbs.
warranty: 5 years
MFR # ROT1025006
What's in the box:
Stereo power amplifier
6' AC power cord
40" Mono-minijack cable
2 Rack-mount ears
4 Pan-head screws
4 Counter-sunk screws
2 Power button masking rings
Owner's manual on CD-ROM
Warranty Information
Rack Frame Assembly Instructions
Addendum
Customer reviews for Rotel RB-1590
Loading...
Loading reviews...
Average review:
4.5 out of 5 stars
Thanks for submitting your review
Most reviews are processed and published within 5 business days. You will receive a confirmation email once your review has been published.
Customer photos
This review was collected as part of a promotion
More details on the Rotel RB-1590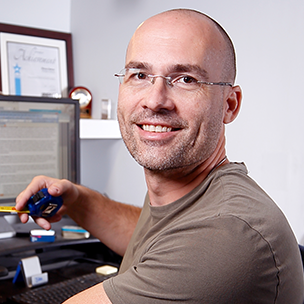 Researched by Crutchfield's

Stacey B.
Product Research
Features
Robust Class AB Stereo Amplifier: The Rotel RB-1590 Class AB stereo power amplifier is rated at 350 watts x 2 channels into 8 ohms with both channels driven. The RB-1590 has been designed for the most discerning audio enthusiast and will provide the highest levels of audio performance thanks to its massive power supply, premium components, and Rotel's Balanced Design Concept. Every aspect of circuit design has been carefully considered and each component has been rigorously selected after extensive listening sessions.
Monoblock Design: The Rotel RB-1590 power amplifeir is engineered to provide the highest level of audio performance. Its circuit topography has been laid out in a true monoblock design, ensuring maximum signal separation and improved stereo imaging. The amplifier's high current capability allows the Rotel RB-1590 to drive even the most demanding loudspeakers with the best possible performance and attain realistic audio dynamics.
Twin Toroidal Tranformers: The impressive capabilities of this amplifier begin with a solid foundation consisting of twin, massive toroidal transformers custom made by Rotel. The transformer is the fundamental building block of a solid power supply. Rotel transformers are made in house ensuring they have complete control over the quality of this critical component. The RB-1590 employs Rotel designed and manufactured massive power supply with dual toroidal transformers. In addition to providing proper voltages and current to subsequent rectifiers, regulators, and capacitors, these transformers also serve as a critical first stage of filtration for incoming AC power. And the toroid shape itself tightly focuses stray emissions to avoid their potentially negative impact on sound quality.
High-Quality Slit-Foil Capacitors: The twin toroidal transformers are just part of a rock-solid power supply that includes eight special British made BHC Slit-Foil capacitors, known for their low loss and quick response times. The BHC Slit-Foil capacitor is an improved design over a conventional storage device. The SlitFoil is named after the many precise cuts made in the aluminum conductors. These cuts or "slits" minimize the electrical currents that reduce a conventional capacitor's ability to store and supply energy efficiently. The power supply of RB-1590's output section benefits from a total of eight British-made BHC Slit Foil caps, each with a high storage capacity.
Notes:
The RB-1590's power output is rated at 350 watts per channel with all channels driven. Rotel has chosen to specify the power output in this way because, in Rotel's experience, it gives the truest value of the receiver or amplifier's power capability.
When comparing specifications for different amplifiers, you should be aware that power output is often specified in other ways, so you may not be comparing "apples-to-apples". For example, the power output may be quoted with only one channel or two channels driven (not all channels), giving a higher maximum figure.
Be aware that the RB-1590 is capable of high power levels, in excess of 350 watts respectively per channel. Make sure that your speakers can handle the power of the amplifier. If in doubt about your speakers, ask your Crutchfield advisor
Balanced Design Concept: Balanced Design Concept is the essential Rotel design philosophy that revolves around three major areas - Parts selection, circuit topology, and critical evaluation. These aspects influence final sound quality significantly and illustrate the holistic Balanced Design Concept approach to Rotel's product development. Thanks to the Balanced Design Concept, Rotel components easily exceed the performance of many mass produced audio products that offer plenty of features but skimp on audio quality, and compare favorably to components that are many times the price. Rotel continues its pursuit of extraordinary audio performance, which elevates the home entertainment experience through their core values of sonic accuracy, reliability, and affordability.
Parts Selection: Rotel engineers select premium capacitors which provide better performance across both power and frequency spectrums to produce a more accurate and musical reproduction of the audio signal. High quality power supply capacitors provide a more efficient transfer of energy with fast charging and discharge time to ensure the circuits have the reserve power when needed. At each stage of development, Rotel engineers listen to circuit prototypes and revise the design when they feel they can gain a sonic advantage by using a particular component from another manufacturer or by specifying tighter tolerances. Since Rotel is an independent manufacturer, they are free to source parts from highly respected suppliers around the world to fit their requirements.
Circuit Topology: It's not enough to simply use good parts. Where you put them is equally if not more important. That's why Rotel keeps their circuit paths as short as possible, so there's less chance that spurious emissions and unwanted leakages will corrupt delicate signal nuances. That's also why Rotel often uses more expensive "on-board" relay source switching, rather than routing a signal from a rear-panel input to a front-panel control. Rotel also relies heavily on something called Symmetrical Signal Trace design. This keeps each channel's signal path identical to the others to preserve the imaging and soundstage. Rotel also uses electrically superior "star" grounding techniques to improve performance because star grounding routes all ground connections to a single point to reduce potential loops that might introduce noise or produce hum. Further, Rotel's Class A/B amplifiers don't use output inductors because they decrease control and, consequently, sound quality.
Critical Evaluation: Rotel's development team places a lot of importance on critical listening sessions before the final product is sent to market. Rotel electronic and acoustic engineers, both in the UK and Asia, have honed their aural acuity over the course of decades of collective experience to evaluate each stage of product development from working samples, through pre-production and, finally, to verify that final production is the same as the pre-production units. Some sessions evaluate different circuit elements: capacitors, resistors, and active devices such as transistors or operational amplifiers. Others focus on differences in circuit layouts or differences caused by power supply elements. Only after this tuning process is complete with sonic performance confirmed will the product be launched to the market. 
Balanced & Unbalanced Analog Inputs: The Rotel RB-1590 is equipped with both balanced 3-pin XLR and unbalanced single-ended RCA inputs for the Left & Right channels from your preamplifier or processor. Balanced XLR connections guard against induced noise and allow long cable runs without compromising sound quality.
Note: Only one set of inputs should be connected; never connected both Balanced XLR and unbalanced RCA inputs at the same time.
Binding Post Speaker Terminal Outputs: The RB-1590 has four sets of color-coded binding posts terminals, two for each channel. The binding post speaker terminals that will accept bare wire (up to 10AWG), pin-connectors, spade-lugs, and banana plugs (single or dual). The power amp will support up to one pair of 4-ohm loudspeakers or two pair of 8-ohm loudspeakers. There is no A/B switch for the speaker outputs; all speaker outputs are always active.
Note: You should exercise caution when driving multiple pairs of speakers in parallel configuration from a single speaker output, because the effective impedance the amplifier sees is cut in half. For example, when driving two pair of 8 ohm speakers from a single output, the amplifier sees a 4 ohm load. When driving multiple speakers in parallel, it is recommended that you select speakers with a nominal impedance of 8 ohms or higher.
12V Trigger In/Out: The Rotel RB-1590 is outfitted with a 12V Trigger input (3.5mm) and output (3.5mm). These 12V triggers can be used to link other components in your system that also offer 12V triggers, so they turn on and off with one another.
Protection Circuitry: The Rotel RB-1590 features thermal and over-current protection circuits that protect against potential damage in the event of extreme or faulty operating conditions. Unlike many other designs, these protection circuits are independent of the audio signal and have no impact on sonic performance. Instead, the protection circuits monitors the temperature of the output devices and the current they are handling and shuts down the amplifier if operating conditions exceed safe limits.
Mounting & Placement Options: The Rotel RB-1590 power amp can be tabletop mounted and also comes with rack-mount ears. The amp takes up 5U rack spaces once the feet are removed.
The RB-1590 generates heat as part of its normal operation. The heat sinks and ventilation openings in the amplifier are designed to dissipate this heat. The ventilation slots in the top cover must be open. There should be at least 4" of clearance around the chassis, and reasonable airflow through the installation location, to prevent the amplifier from overheating.
Make sure that the shelf or cabinet can support the weight of the amplifier. The amplifier should be installed in or on furniture designed specifically for audio components. Such furniture is designed to reduce or suppress vibration which can adversely affect sound quality. Ask your Crutchfield advisor for advice about component furniture.
Detachable AC Power Cord: The Rotel RB-1590 comes with a detachable 6' AC power cord that plugs into the back of the power amp and into an AC wall outlet or surge protector/line-conditioner (sold separately - see Accessories Tab).
Loading...
Loading accessories...
Loading...
Loading articles...