About the Rockford Fosgate DSR1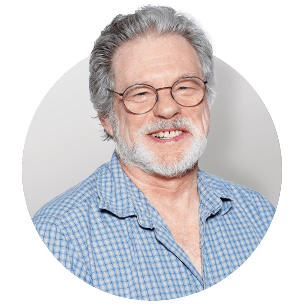 Upgrade your system
Your car computer controls its audio system, so upgrading the sound has to include integrating with your car's digital network. Rockford Fosgate's DSR1 combines an integration module with a full-featured digital signal processor so you can add an aftermarket amplifier without losing any of your factory controls or audio notifications, and achieve the high-fidelity sound the system lacked.
Upgrade your system
Your car computer controls its audio system, so upgrading the sound has to include integrating with your car's digital network. Rockford Fosgate's DSR1 combines an integration module with a full-featured digital signal processor so you can add an aftermarket amplifier without losing any of your factory controls or audio notifications, and achieve the high-fidelity sound the system lacked.
A simpler way
In the past, in order to upgrade a factory system you'd have to first sum all the outputs, reduce the signal strength to line-level, remove the factory EQ and crossover settings, and then apply your custom audio processing and amplification. The DSR-1 simplifies this process by using the unprocessed line-level signals from the factory receiver, so you can tune the sound without fighting the factory settings. Your factory radio still works like it always has, and you retain all your vehicle's features.
Rockford Fosgate + iDatalink Maestro = good times
The DSR1 includes an iDatalink Maestro AR amplifier replacement module, which can use a vehicle-specific T-harness (sold separately) to supply a clean audio signal plus digital control data to the processor. Using a Windows PC, you go to iDatalink's website and download the firmware for your specific vehicle to your DSR1. It will then be able to translate your vehicle's digital instructions, like turning down the music and making only one speaker active during Bluetooth calls, for example.
Fine-tune your sound via your mobile device
The DSR1 uses Rockford Fosgate's latest digital signal processor technology to help you obtain and enjoy amazing sound quality from your vehicle's sound system. After connecting — via Bluetooth to an iOS or Android device — and loading the PerfectTune app, the main user interface screen displays your speaker configuration, an EQ graph, the EQ controls, and more.
8 channels handles almost any system
Each channel has its own crossover network, level adjustment, time alignment setting, polarity switch, and 31 bands of equalization, so there's no excuse for anything but perfect sound. The DSR1 offers eight output channels of processed signal for your amplifiers to send on to your tweeters, speakers, and subs.
Note: The DSR1 bypasses all factory amplification — compatible aftermarket amplifiers required.
Important Note: This Rockford Fosgate processor can either be used with an iDatalink harness in "Vehicle-specific" mode, or it can operate without needing a vehicle-specific harness in "Universal" mode, when upgrading a standard, non-premium factory or aftermarket system. See "Configuration Menu" under the Details tab for more information.
READ LESS
Product highlights:
digital signal processor with factory digital amplifier replacement module
add an aftermarket amplifier without losing any factory controls or audio notifications
requires Windows PC with internet connection to download vehicle-specific firmware to the module
includes iDatalink Maestro AR interface to retain factory premium audio features
works with an optional vehicle-specific T-harness (sold separately)
supplies control data as well as audio
no amplification included — compatible aftermarket amplifiers required
preamp and speaker-level inputs for use with a non-premium system and no vehicle-specific harness
Digital Processing:
digital processing technology from Rockford Fosgate's 3Sixty.3 processor
digital processing: 147 MIPS speed, 32-bit precision, 72-bit accumulators
analog to digital: 24-bit precision, 105 dB dynamic range, -98 dB THD+N
digital to analog: 24-bit precision, 108 dB dynamic range, -98 dB THD+N

settings and adjustments made via Bluetooth connection to a iOS or Android device running PerfectTune app
8 assignable inputs
4 auxiliary RCA and 1 optical TOSLINK (S/PDIF) inputs
8 preamp outputs (up to 4 volts)
31-band parametric EQ on all channels
crossover filters can be set as all-pass, high-pass, low-pass, bandpass, high-shelf, or low-shelf filters
selectable slopes and filter characteristics
phase switch on every channel

dimensions: 5-1/16"W x 1-1/4"H x 4"W
warranty: 1 year
MFR # DSR1
Customer reviews for Rockford Fosgate DSR1
Loading...
Loading reviews...
Average review:
4.0 out of 5 stars
Thanks for submitting your review
Most reviews are processed and published within 5 business days. You will receive a confirmation email once your review has been published.
Customer photos
This review was collected as part of a promotion
More details on the Rockford Fosgate DSR1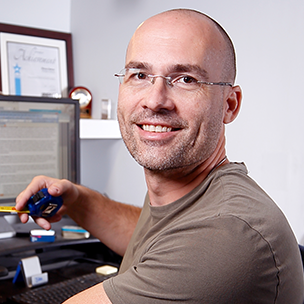 Researched by Crutchfield's

Stacey B.
Product Research
Features
Overview: The Rockford Fosgate DSR1 is an interactive signal processor designed to allow you install an aftermarket amplifier and still keep the factory radio along with all its controls and features. Co-developed with ADS (Automotive Data Solutions), the DSR1 combines key features of Rockford's 3Sixty digital processor with a flashable iDatalink Maestro module, and is capable of being used out of the box with either high or low level outputs from a factory or aftermarket radio. It has 4 input channels, a coax digital input (S/PDIF), and a stereo RCA AUX input, all of which can be assigned to the 8 output channels. The DSR1 module can also be flashed with vehicle specific firmware for select Ford and Chrysler vehicles and, along with an optional T-harness (sold separately), allows an aftermarket amp to be installed while bypassing the factory amplifier. After initial flashing, Rockford's PerfectTune app, available for Android and iOS devices at the Apple App and Google Play Stores, will allow setup and configuration of the DSR1 to be done from a Bluetooth enabled smartphone or tablet.
Notes:
The DSR1 module must be updated to the latest firmware, regardless of the installation type. Flashing/updating can be done on a Windows or Macintosh computer using the iDatalink Maestro WebLink Updater, found here.
An aftermarket amplifier with sufficient channels to power all speakers will be required. No factory amplified outputs (OEM radio or amp) can be used to power speakers after installing the DSR1.
Configuration Menu: The initial module flashing is where the DSR1 will get configured for either Vehicle Specific or Universal modes.
Universal Mode: In Universal mode the processor does not compensate for any factory EQ curves, only in Vehicle Specific mode, and there's no input signal summing with the DSR1. Six pairs of RCA input plugs along with a coax digital (S/PDIF) are provided on the Input Harness.

Aftermarket Headunit: If installing the DSR1 with an aftermarket headunit, the RCA connectors will get attached directly to the radio's pre-outs.
Non-Amplified (T-Harness): For installations into factory non-amplified vehicles, T-harnesses are available for select model vehicles, making installation much faster and easier. Please check our Vehicle Guide to see what T-harnesses may be available for your vehicle.
Non-Amplified (Hardwire): If installing the DSR1along with a factory radio without a vehicle specific harness, or an aftermarket radio with no pre-outs, speaker wire to RCA adapters such as the XD-CLRAIC2-SW or the KISL (both sold separately) will be required.

Vehicle Specific: In Vehicle Specific mode, using a T-harness, the processor will read the factory data signals allowing use of the factory radio's controls such as volume, balance, and fade. In either mode, the DSR1's 4 input channels (front/rear) are combined to provide the subwoofer output signal. After the initial flashing is complete, Rockford's PerfectTune app will then be used for the setup and configuration of the DSR1. The PerfectTune Home screen includes two main controls, Sub Level and Punch EQ (bass boost), as well as soft-keys for Setup, Tune, and Bluetooth connectivity. From this screen, the user can also pick either Main or Aux, which allows all of the tuning options to be applied to both the Main inputs as well as the Aux input, if being used. This gives a combined total of over 248 bands of channel EQ. The Basic Tune section includes a Master EQ with 7 bands of equalization that affect the entire output. The following options are available from the PerfectTune Home screen:
Preferences: The Preferences menu allows you to assign the two Home-screen "sliders" (Default is Sub Level and Punch EQ), as well as options for Auto Close and Crossover Plot Overlay with the choices being On or Off.
Device Setup: This screen allows you to quickly view the main settings after running the Setup Wizard. This will display the Device Mode (Stand-alone or Vehicle Specific), overall System Gain, PLC knob function if used, and the Input/Output configuration.
Setup Wizard: This menu is used for initial configuration of both the Main inputs as well as the Aux input.

Device Mode: This determines how the DSR1 will be used, either Stand alone or Maestro T-harness (Vehicle Specific).
Input Source: This setting determines the type of input signal: Low Level (RCA), High Level (Speaker), and S/PDIF (Digital).
Input Level Switch Position: After selecting either RCA or Speaker level, this option is a reminder to move the physical switch on the DSR1 to either High Level or Low Level.
Headunit Sensitivity: This sets the input sensitivity range based off of the headunit's pre-out voltage. Choices are from 0.5 Vrms to 4+ Vrms.
Input Channel Configuration: Determines what input types will be connected. Choices are: Fronts (2-ch), Fronts + Rears (4-ch), and Fronts + Sub (4-ch). A convenient pictogram shows which plugs on the DSR1 will be used.
PLC2: The DSR1 includes an RJ-45 jack for the optional PLC2 Remote Level Control. This is a rotary control that can be mounted under the dash for quick, on-the-fly adjustment of one of three options: Subwoofer Level, Punch Bass, or Master Level. This menu option determines if the PLC2 will be used and what function it will control.

Tune: This setting will give 2 options: Basic Tuning, and Advanced Tuning.

Basic Tuning: This is a 7 Band equalizer that affects the entire output of the DSR1 signal. The Bands can range from 63 Hz to 15.9 kHz with Q factor and Gain settings for each. The Gain can vary each Band's level from + 6 dB to - 17 dB.
Advance Tuning: This option allows more detailed settings to be edited for each of the 4 sets of output channels (Front, Spare, Rear, and Subwoofer).

Trim Level: Dual level controls allow volume offset for each of the 4 sets of outputs. Left and Right channels for each can be varied independently or can be linked together. Each speaker can be muted from this page as well.
Time Alignment: Each output channel can individually be delayed from 0 - 10 msec. Delay can be set in either milliseconds, inches, or centimeters and also include a phase-reversal option for each channel.
Crossover: All 4 pairs of outputs can be filtered if needed. Crossover options include:

Filter Type: All-pass, Band-pass, Low-pass, and High-pass
Filter Slope: This determines how steep the cutoff slope will be. Choices are: 6, 12, 18, 24, 30, 36, 42, and 48 dB/octave slopes.
Frequency: This allows you to pick the frequency of the cutoff point. The Band-pass setting gives 2 frequency options; High-pass and Low-pass. A wide range of frequencies are provided and will vary depending on the Filter Type selected.

Equalizer: The Advanced Tuning EQ offers up to 31 bands of equalization for each of the 4 sets of outputs.

Band: Selects which frequency band will be adjusted. Range is 20 Hz to 20 kHz.
Q: Determines how many frequencies around the cutoff point will be affected by the boost or attenuation. Range is from 0.1 to 10.0.
Gain: This controls the amount of boost or attenuation at the Cutoff point. Range is from -24.0 dB to +6.0 dB divided into 0.5 dB increments.

Preset Management: The DSR1 allows you to save all of the settings as a Preset in one of 4 memory locations, which can be saved and retrieved via the PerfectTune app.
Bluetooth: Pairing of a Bluetooth enabled device for setup and configuration is done with this setting.
Module: All of the inputs and outputs of the DSR1 are as follows:
Input Side:

18-pin input harness: Includes Front, Rear, and Aux In RCA connectors, S/PDIF coax digital input, and 18 AWG wires for power, ground, remote in and remote out.
Vehicle: This socket is where one of the vehicle specific T-harnesses will plug into.
Exp: A 4-pin Expansion port for future use.
USB: The micro-B USB port is used for firmware updates and configuration of the DSR1.
Status LED: Shows the status of the module: White = OK, Blue = Busy, and Red = Error.
Input Level: This is a 2-way switch used to change the input sensitivity range. Choices are High (= / > 4.1 V RMS) and Low (= / < 4 V input).

Output Side:

16-pin output harness: This all RCA harness includes outputs for: L/R Front, L/R Rear, L/R Spare (input taken from front channels), and L/R Sub outputs.
PLC: This port is an RJ-45 socket for the optional Rockford Fosgate PLC2 remote Level Controller.
Specifications:
Processor Type: Digital
Operating Voltage: 9 - 16 VDC
Frequency Response: 20 Hz - 20 kHz, +/- 0.5 dB
Input Impedance: 20k Ohms
Output Impedance: 200 Ohms
Signal to Noise:

RCA: > 100 dBA
AUX: > 100 dBA

THD: < 1.0%
Inputs: 4 RCA, 4 High-level, 2 AUX RCA, 1 S/PDIF coax digital
Outputs: 8 RCA
Input Voltage:

Low Level (RCA): Up to 4 V
High Level: Up to 12.5 V
Remote Turn-On: 4 V - 16 V
AUX: Up to 2 V

Output Voltage: Up to 4 V RMS
Crossover Types: High-pass, Low-pass, Band-pass, All-pass
Crossover Class: Linkwitz-Riley
Crossover Frequency: Variable - 20 Hz to 20 kHz
Crossover Slope: Selectable - 6/12/18/24/30/36/48 dB per octave
EQ Channels: Front/Spare/Rear/Sub
EQ Bands: 31 per channel
EQ Q Setting: Selectable - 0.01 to 10.0
Smartphone Compatibility:

Apple: iOS 10.0 or later, iPhone, iPad, iPod Touch
Android: Marshmallow 6.0 or later (Optimized for 5-inch screen or larger)

Dimensions: Length = 5.06", Width = 4.0", Height = 1.25"
Weight: 0.5 lbs.
Loading...
Loading accessories...
Loading...
Loading articles...