About the Channel Master 7777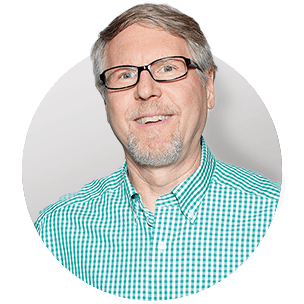 The 7777 is part of Channel Master's high-performance Titan 2 series of mast-mounted preamps. It is an ultra-low-noise, ultra-high-gain design that can solve a number of reception problems, and is especially effective for long-range "deep-fringe" applications. Several Crutchfield customers have reported that they are receiving stations from 50+ miles away using the 7777 in combination with Channel Master's
4228HD antenna
.
The 7777 is part of Channel Master's high-performance Titan 2 series of mast-mounted preamps. It is an ultra-low-noise, ultra-high-gain design that can solve a number of reception problems, and is especially effective for long-range "deep-fringe" applications. Several Crutchfield customers have reported that they are receiving stations from 50+ miles away using the 7777 in combination with Channel Master's 4228HD antenna.
Two-piece mast-mounted preamps have an advantage over more typical one-piece in-line units because the amplifier module is mounted near the antenna itself, to eliminate amplification of any noise or interference in your coax cable. A preamp can improve reception whether the problem is weak signal strength at your antenna, or loss of signal quality due to a long cable run between your antenna and TV.
Installation is simple: run a length of RG-6 cable from your antenna to the 7777's amplifier module, and another RG-6 cable from the amp to the 7777's power supply. Power is provided to the amplifier via the RG-6 cable, so no other wiring is necessary, and the power supply can be placed indoors to avoid exposure to the elements. Finally, run a length of RG-6 from the power supply either directly to your TV, or to a video distribution hub.
READ LESS
Product highlights:
two-piece design with separate mast-mounted amplifier module and indoor power supply
high-gain, low-noise operation for deep fringe reception
compatible with both digital and analog TV signals
amplifies VHF (channels 2-13) and UHF (channels 14-51) signals
gain: 30 dB
noise: typically less than 2 dB
filtering for rejection of out-of-band signals
switchable FM trap (allows FM reception)
75-ohm input and output
built-in lightning and surge protection
shielded die-cast aluminum housing
5"W x 2-1/4"H x 3-1/2"D
warranty: 90 days
mast not included
RG-6 cable is recommended
MFR # 7777
Customer reviews for Channel Master 7777
Loading...
Loading reviews...
Average review:
4.5 out of 5 stars
Thanks for submitting your review
Most reviews are processed and published within 5 business days. You will receive a confirmation email once your review has been published.
Customer photos
This review was collected as part of a promotion
More details on the Channel Master 7777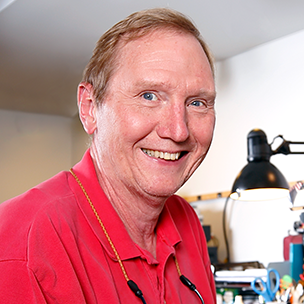 Researched by Crutchfield's

Mark G.
Product Research
Features
High Gain Antenna Preamplifier: The Channel Master Titan 2 Model CM-7777V3 Mast Mounted Antenna Preamplifier provides amplification for HD and digital signals received by your antenna. Preamplifiers can also be used when distributing the antenna signal to multiple TVs, as splitters reduce the signal strength at each output. The preamplifier comes with an indoor power supply, which connects via coaxial cable.
Signal Gain: The CM-7777V3 is a high gain, low noise preamplifier to be used in weak signal areas to boost the antenna signal to a viewable strength. The preamplifier provides 30 dB of signal gain on both VHF and UHF bands, at frequencies between 54 MHz and 1002 MHz.
Warning:
Because of the high gain output, the CM-7777V3 is recommended for applications where ALL broadcast towers are 80+ miles away. Just one high power signal or broadcaster in close proximity can cause over-amplification, which can result in the
loss
of reception. For 98% of consumer applications, the
CM-7778V3
Medium Gain Preamplifier is recommended.
Switchable FM Trap: The amplifier has an FM trap to block FM signals to prevent them from interfering with the TV signal. If you wish to unblock the FM signals, you will need to remove the cover, held in place by 4 Phillips-head screws, and set the switch to "Out".
Case: The CM-7777V3 features a rugged, outdoor-rated housing that can withstand temperatures up to 140°F. The preamplifier mounts to the antenna mast with the supplied U-bolt assembly just below the antenna. The unit mounts with the connections facing downward to keep moisture out of the housing and the connections dry.
Note: The preamplifier and supplied U-bolt assembly are designed for use with antenna masts up to 1-3/4" in diameter.
Connections: The CM-7777V3 has two F-type 75-ohm connections at the preamplifier: a combined VHF/UHF input, and an output/power connection. The indoor power supply (AC adapter) connects via coaxial cable, and includes a power inserter to energize the mast-mounted amplifier along the cable.
Loading...
Loading accessories...
3 questions already asked
Q
Is this amplifier adequate when the antenna is in the attic?
roger May 15, 2014
A
Unknown, though it did not work on a 40' exterior installation.
larry May 21, 2014
A
I have my antennas mounted on a pole on my back deck pointing in 2 different directions. I joined the two antenna signals together with a signal joiner then thru the amp and feed it to a splitter and onto two TV,s. I am located in a rural area, about 40 to 50 miles from several broadcast towers and I receive 28 to 30 stations. I even receive some new York city stations once in awhile and I live in northwestern C, which is about 100 miles away. without this amp I would only receive about 12 channels. I do think it will improve your reception from your attic, but the higher up your antenna is the better. There is a good website you maybe interested in, where you can punch in your location and receive a detailed report on what stations, distances, ect. you can expect to receive depending on several factors such as your location, the type of antenna and the height of your antenna. The Website is called TVFOOL and is loaded with all kinds of goodies. Between my antenna, streaming movies and tv programing, I cut the cord 2 years ago and do not miss my direct tv or their bills. I hope I was helpful to you and I wish you the best of luck.
william j May 18, 2014
A
my antenna is on the roof it did improve my signal i would guess that if you are getting some signal in the attic that would boost your signal
john e May 17, 2014
A
Thanks Bill !
roger May 16, 2014
A
It depends on your installation, but yes, this will work on an attic installation. I have one on my attic antenna to pick up the far away stations. Just make sure you have an outlet nearby to plug into for power.
nick May 16, 2014
A
i'm 90 miles away, with out it i only get 1 station. with it i get 10 from time to time
mitch May 16, 2014
A
I use the amp on a high gain UHF antenna in an attic. It definately pulls in stations that are about 60 miles away. I would have only one local channel otherwise.
paul May 16, 2014
A
We didn't put ours I the attic, but as I recall the instructions said it would help either way. Plus, the amplifier doesn't gather the signal. That is the antennas job and the amplifier just gives the antenna greater receiving power. I believe the 7777 works great. We went back to air last year but we used a Channel Master amplifier for years before all the cable nonsense and if you've never used an amplifier, you will be shocked at the improvement. We're 60 miles from Portland, ME and 75 miles from Boston. We watch 28 or 29 channels from these two areas without a hiccup. Bill
william May 16, 2014
A
My antenna is not in my attic, it is in an upstairs bedroom, but it works great there.
william May 16, 2014
A
You are not going to like my answer. At the antenna signal amplifiers do not actually increase the signal. They increase the microvolts of the carrier signal AC voltage received thereby reducing the signal loss traveling from the antenna to the TV set, which would otherwise possibly be reduced of potential significance in both voltage and corresponding signal loss. The key to a good amplifier must include both a good dB boost and a low dB noise level. Presently the Winegard LNA-200 has a 1dB noise level and has in my application outperformed the Channel Master. Almost all TV channels have converted to UHF with the HDB8X or equivalent antennas from Digiwave being two fine choices. Best performance will be attained by mounting lowest part of the antenna outside 5 feet above the tallest part of the roof.
david g May 16, 2014
A
yes
gintaras May 16, 2014
Loading...
Loading articles...