About the Paradigm Premier 800F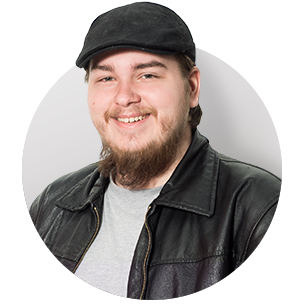 The pinnacle of Paradigm's Premier series
The Premier 800F tower speaker represents an excellent value, considering the level of performance it delivers. Normally, you'd have to pay twice as much to get a speaker that sounds this good. Then again, that's what Paradigm's Premier line is all about: offering superior performance at a surprisingly down-to-earth price.
The pinnacle of Paradigm's Premier series
The Premier 800F tower speaker represents an excellent value, considering the level of performance it delivers. Normally, you'd have to pay twice as much to get a speaker that sounds this good. Then again, that's what Paradigm's Premier line is all about: offering superior performance at a surprisingly down-to-earth price.
The 800F is an engaging speaker, capable of delivering all the nuance and detail in your music and movies soundtracks. Paradigm prototyped and developed its state-of-the-art drivers in their relentless pursuit of high-quality sound. Whether you're using a pair as part of a two-channel stereo setup or for surround sound alongside the 600C center channel speaker, a pair of 200B bookshelf speakers, and a Defiance X12 or X15 subwoofer, these towers have no trouble drawing you into your favorite tunes and flicks.
Sturdy surrounds for maximum output
Paradigm extensively studied how speaker cones and their surrounds were bound together and how they interacted with one another. They found that the spot where the two meet can cause some unwanted distortion, particularly at high excursion points. Paradigm discovered that by "overmolding" the cone to the surround, they could drastically reduce distortion and increase driver excursion by a whopping 50%. Thus, their Active Ridge Technology surround was born, and you can find it on this speaker's twin high-output bass drivers.
Agile drivers that add excitement to music and movies
Both the patented 1" X-PAL pure aluminum dome tweeter and the 6-1/2" midrange driver just below it use Paradigm's PPA (Perforated Phase-Aligning) lens as a refined phase plug to block out a wide range of unwanted out-of-phase frequencies. The result: both the tweeter and midrange output smooth, uncolored sound.
The midrange and twin 6-1/2" low frequency drivers use a die-cast basket with massive heat sinks to keep the drivers cool during peak performance. They also employ Nomex spiders. That's not some scary cyborg-arachnid hybrid; rather, it's the suspension for the woofer's motor structure that helps keep the voice coil stable and centered. Nomex is a super-tough material — about ten times more durable than cotton (which is what most spiders are made of) — and it adds to the overall lifespan of the drivers while keeping the woofer movement consistent.
The tapered cabinet is made of 3/4" non-resonant MDF, and it's tapered to reduce internal reflections and resonances, leading to cleaner, more accurate sound reproduction. The front baffle where the tweeter and mid/bass are mounted is an inch thick to reduce diffraction (a form of distortion) and to further control resonance.
Crafted in Canada
Premier Series speakers are made in Paradigm's 225,000-square-foot, state-of-the-art facility located in Mississauga, Ontario. That allows the company to have control over every step in the production process. They design, build, test, and tune every speaker there to ensure each one has the company's signature sound before it leaves the factory.
Partnered with Canada's National Research Center
Paradigm is partnered with Canada's largest federal research and development organization, the National Research Center (NRC). The two research the nature of sound and human hearing together, and their findings influence the design and performance of Paradigm's loudspeakers and subwoofers. The result is a uniquely realistic sound that's backed by ample scientific research.
Got wire?
The Premier 800F tower speaker doesn't include any speaker wire. Read our article about choosing and installing speaker wire.
Shop our selection of speaker wire.
READ LESS
Product highlights:
4-driver, 3-way design

1" X-PAL pure aluminum dome tweeter with PPA (Perforated Phase-Aligning) lens
6-1/2" carbon-infused midrange driver with PPA lens
two 6-1/2" carbon-infused bass drivers with ART surrounds

frequency response: 43-25,000 Hz (±3dB)
power handling: up to 250 watts RMS
sensitivity: 92 dB
impedance: 8 ohms
bass-reflex (ported) design with rear-firing port
made in Paradigm's state-of-the-art Canadian facility
magnetic grilles included
dual 5-way binding posts allow bi-amping or bi-wiring
furniture-grade espresso finish
dimensions (measured by Crutchfield): 9-1/4"W x 42-1/8"H x 13-7/8"D
weight: 53.4 lbs.
warranty: 5 years
MFR # 1230000043
What's in the box:
Paradigm Premier 800F owner's manual
Floorstanding loudspeaker
Grille
4 Rubber feet
4 Spike feet
4 Hex-nuts
2 Binding-post jumpers (pre-installed)
Owner's Manual
Online Registration Card
Unboxing Instructions
Customer reviews for Paradigm Premier 800F
Loading...
Loading reviews...
Average review:
5.0 out of 5 stars
Thanks for submitting your review
Most reviews are processed and published within 5 business days. You will receive a confirmation email once your review has been published.
Customer photos
This review was collected as part of a promotion
More details on the Paradigm Premier 800F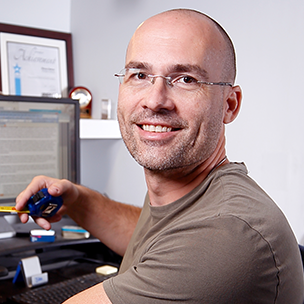 Researched by Crutchfield's

Stacey B.
Product Research
Features
3-Way Floorstanding Loudspeaker: The Paradigm Premier 800F floorstanding loudspeaker incorporates a 3-way driver design with a with a 1" X-PAL dome tweeter, 6.5" X-PAL cone midrange driver, and two 6.5" carbon-infused polypropylene cone woofers for full-range sound. A distinctive perforated lens in front of the tweeter and midrange driver increases and smooths output without coloring the sound, while also protecting the drivers from getting damaged.
X-PAL Dome Tweeter & Midrange Driver: The 1" X-PAL dome tweeter and 6.5" X-PAL cone midrange driver each feature Paradigm's exclusive Perforated Phase-Aligning (PPA) Lens that protects the delicate pure-aluminum tweeter dome and midrange cone, plus acts as the Phase Plug, blocking out-of-phase frequencies for smoother, extended high and midrange frequencies with incredible detail and higher output.
Dual Carbon-Infused Polypropylene Woofers: The two 6.5" carbon-infused polypropylene woofers feature a lightweight, and extremely durable high-excursion Nomex spider design that delivers a longer life of flexibility and performance. Nomex is 10xstronger than industry-standard cotton-based spider material. A super-strong die-cast basket features integrated heat sinks for higher power handling, for better bass, better dynamics, and less power compression.
Active Ridge Technology (ART) Surround: The 6.5" bass woofer cones feature Paradigm's patented Active Ridge Technology (ART) surround, made in-house and overmolded directly onto the woofer cone. This design achieves greater excursion, for a 3dB gain in output and 50% reduction in distortion. Crafted from injection-molded thermoplastic elastomer, ART surrounds are more durable and more reliable, ensuring a lifetime of superior sound.
Bass Reflex MDF Enclosure: The Premiere 800F floorstanding loudspeaker utilizes a bass reflex enclosure with a rear-firing port for higher efficiency and bigger, smoother bass response. The enclosure features heavy duty, non-resonant 3/4" MDF construction , with optimally placed interior bracing, and reinforced front baffles to ensure high-quality audio performance. The smooth front baffle enhanced with 1" MDF reduces diffraction and improves sound radiation characteristics. In addition, the tapered design of the speaker cabinet eliminates internal resonances, improves bass intensity, and adds to the elegance of the enclosure profile. The included cloth grille magntically attaches to the enclosure's front baffle.
Dual Binding Posts: The Premier 800F is outfitted with two sets of sturdy binding posts allowing to bi-amp or bi-wire the bookshelf loudspeaker. These binding posts ensure a secure connection to many types of cable and connectors. The binding post terminals will accept banana plugs (single only), pin-connectors, spade-lugs and bare wire (up to 10AWG). Two plastic caps will need to be removed to use banana plugs.
Bi-Wiring: Bi-wiring can provide noticeable improvements in the overall transparency of your loudspeakers. Run separate speaker wires to the low & high frequency drivers from a single amplifier (the upper set of binding posts are for the high frequency drivers; the lower set of binding posts are for the low frequency drivers).
Bi-Amping: Bi-amping allows you to use separate amplifiers for the high & low frequency sections of your loudspeaker for greater dynamic range & lower distortion. We recommend that your separate amplifiers have identical gain to preserve the speaker's voicing balance.
Note: If you decide to bi-wire or bi-amp, you must remove the jumpers between the terminal posts (failure to do this could result in damage to your amplifier and loudspeakers).
Mounting Options: The Paradigm 800F floorstanding speaker comes with rubber and spike feet to isolate the loudspeaker from the floor surface. The rubber and spike feet screw into the bottom of the speaker cabinet. The rubber feet should be used on hardwood, tile, vinyl, and laminate flooring. The spike feet should be used on carpeted flooring. The spike feet can damage and scratch hard surface flooring.
Dimensions With Rubber Feet: 9.25" (w) x 42.125" (h) x 13.875" (d)
Dimensions With Spike Feet: 9.25" (w) x 42.5625" (h) x 13.875" (d)
Note: The Premier 800F floorstanding speaker should always be used with either the rubber feet or spike feet installed for optimum sound performance and maximum stability.
Application & Placement Options: The Paradigm Premier 800F floorstanding loudspeaker can be used in a 2ch stereo music application or as front and rear speaker in a multichannel home theater setup. Paradigm Premier Series loudspeakers are designed to allow flexible placement while providing a very large window of sound throughout your listening room. Please observe the following placement guidelines as front and rear speaker to ensure the best performance possible.
Front Speaker Placement: For the most accurate and natural timbre, place front speakers so that their high-frequency drivers are approximately at ear level. A pair of Premiere Series speakers should form a equilateral triangle between each other and the main seated listening position. To further optimize imaging, turn a pair of speakers inward (toe-in) so they point toward the listening position with their axes crossing just behind it. Placing front speakers in corners will over-emphasize bass and reduce overall clarity. Avoid corner placement. Position front speakers 8" or more from the wall behind the speaker and as much as possible from either side wall. This will ensure better bass performance and optimal midrange clarity.
Surround Speaker Placement: A pair of Paradigm Premier Series speakers may also be used as surround or rear speakers. Remember to keep these speakers well away from the main listening area for optimal surround-sound performance. When used as surround speakers, the Premier Series speakers should be located on the side or behind the main listening area. When used on the sides, take care never to locate the speaker forward of the main listening position. If the speakers are placed along the rear wall as surrounds, it is suggested that the speakers be positioned fairly wide apart if possible.
Note: Paradigm Premier Series speakers are designed to provide exceptional sound in a wide variety of applications and domestic settings. However, it is important to note that listening room construction, dimensions and furnishings all play a part in the quality of sound you will ultimately achieve. Your listening room will impose its own character on the performance capabilities of any speaker system. The extra care you take in correctly positioning the speakers will result in greater listening enjoyment.
Crafted In Canada: The Premier Series loudspeakers are designed, engineered and manufactured in Paradigm's state-of-the-art Canadian facility. Paradigm is partnered with Canada's world-renowned NRC in ongoing research to reveal the true nature of sound and human hearing. Findings influence design and performance specs, resulting in a uniquely realistic listening experience, backed by sound science.
Premier Series: Paradigm's Premier Series is a line-up of affordable high-performance loudspeakers consisting of two floorstanding models (800F / 700F), two bookshelf models (200B / 100B), and two center-channel models (600C / 500C). The Premier Series from Paradigm features exclusive audio technologies back by fundamental industry-leading audio research for a high-quality audio performance.
Optional Powered Subwoofer: Add a Paradigm Defiance Series powered subwoofer (sold separately) to the Premier Series loudspeaker for even more dynamic, bigger, and deeper bass response.
Loading...
Loading accessories...
1 question already asked
Q
Do I need to add a subwoofer? I don't intend to use it as a home theatre, only to listen to 2 channel music mostly, rock, pop, and instrumental
veerendra Sep 20, 2022
A
These Paradigm Premier 800F speakers dip down really low, Veerendra. They can play bass down to 43 hz, so without a subwoofer they sound fantastic. That being said, if you prefer some low end thump from your speakers you should think about adding a powered subwoofer. Something like the Paradigm Defiance V10 in the link below would be a stellar call, and would extend the low range on your setup for some real thump! There is a lot of personal preference at play here, so what I do advise most folks is trying the pair of Premier 800f's first knowing that you can add the sub if you need more bass!
https://www.crutchfield.com/p_819DEFV10/Paradigm-Defiance-V10.html
Loading...
Loading articles...