About the Zoom Q8n-4K Handy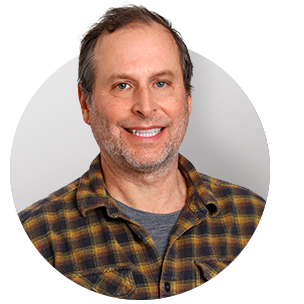 A 4K video recorder with 4-channel high-res audio
Right out of the box, the Zoom Q8n-4K is ideal for recording performance video that looks and sounds fantastic. It's a versatile and thoughtfully designed portable 4K camera and audio recorder for web-content creators, vloggers, and filmmakers who need to travel light.
A 4K video recorder with 4-channel high-res audio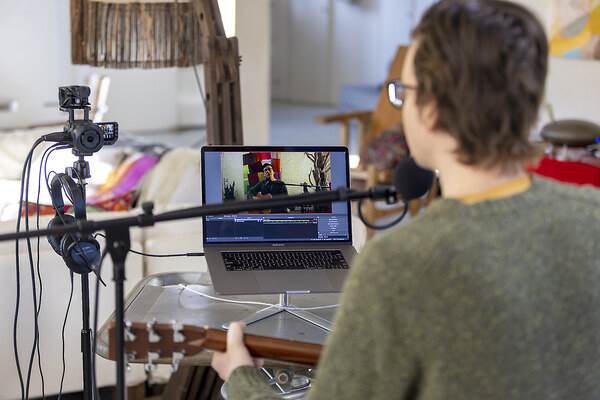 The Q8n-4K gives you outstanding image-quality and flexible microphone options for recording high-res 4-channel soundtrack audio (external devices sold separately).
Right out of the box, the Zoom Q8n-4K is ideal for recording performance video that looks and sounds fantastic. It's a versatile and thoughtfully designed portable 4K camera and audio recorder for web-content creators, vloggers, and filmmakers who need to travel light.
It comes loaded with an interchangeable onboard stereo mic capsule plus two XLR inputs for four-track recording and onboard mixing. And it has a few smart modes that help keep light exposure and sound quality reliably clear and clean while you — "the talent" — do your thing.
Flexible recording
The included XY stereo mic capsule is great for live recording. You also have two XLR inputs for connecting external mics to give you 4-channels of high-quality audio. And you can connect your mixing board's stereo output to the XLR inputs to capture a great-sounding stereo mix of multiple channels.
Swap out the XY capsule for one of Zoom's compatible capsules (sold separately) for situations where a shotgun, omni-directional, or other mic makes better sense.
Monitor and share
The Q8n-4K features a headphone jack, so you or your camera operator can check levels during your performance and/or monitor playback. There's also a 2" screen that flips out for front-viewing "selfie mode" so you can make sure your shot is framed the way you like.
A USB-C port lets you connect to a computer or iOS® device, whether you're livestreaming or just monitoring. And since the camera is bus-powered, as long as you're connected, you won't run out of power. You can recharge the battery with an optional AC adapter (sold separately) when the unit is powered off via USB-C as well. A micro-HDMI (Type D) output lets you easily follow and edit your work on a compatible TV or monitor (cable not included).
App control
The free Q8n control app (requires BTA-1 Bluetooth adapter, sold separately) lets you remotely monitor your levels and start and stop recording from your smartphone.
READ LESS
Product highlights:
compact, portable 4K video camera and 4-channel audio recorder
included exchangeable 120° XY stereo microphone capsule records up to 24-bit/48 kHz audio with camera on

maximum 24-bit/96 kHz audio resolution (with camera off only)

distortion-free recording up to 120 dB SPL
convenient one-touch recording button
2" color LCD screen for video monitoring

11 control buttons surround monitor screen for in-camera settings and editing

records directly to optional SD/SDHC/SDXC memory cards (speed class 10 or higher) up to 512GB
built-in speaker
lens hood and cover included
threaded insert for mounting on tripods and mic stands (mic stand adapter not included)
powered by rechargeable lithium-ion battery (included)

also supports bus-power when connected via USB-C to a computer or iOS device
Video features:
1/2.3" 16-megapixel CMOS sensor
f/2.8 wide-angle lens with 150° coverage
format: MPEG-4 AVC/H.264 (MOV)
records 4K video at up to 30 fps, HD video at up to 60 fps
5 video Scene modes for use in a wide range of recording environments
3 image brightness adjustment levels
5 field of view (FOV) settings offer shots from wide-angle to close-up
Audio features:
supports uncompressed WAV audio formats up to 24-bit/96kHz
onboard mixing of 4 channels of audio

independent channel controls: level, pan, FX, and LoCut
onboard effects processing: limiter, compressor, leveler, de-esser, gate

selectable phantom power +12V/+24V/+48V
selectable low-pass filter for 80Hz, 120Hz, 160Hz, 200Hz, 240Hz (or off) minimizes low-frequency rumble
-20dB pad for connecting a mixer or other hot signal
Connections:
XY mic capsule (exchangeable with compatible Zoom mic capsules, sold separately)

included foam windscreen helps reduce low-frequency noise

2 XLR inputs with independent gain controls for connecting microphones or an external mixer
3.5mm line-level/headphone stereo output with dedicated volume control
micro-HDMI output for connection to compatible TVs and monitors (adapter not included)
USB-C port for live streaming and data transfer to and from computer editing software

connect to a computer with included cable to use the Q8n-4K as a web camera, card reader, or USB mic
connect dedicated AC adapter (ZOOM AD-17, sold separately) to use AC power or charge battery when unit is powered off
Dimensions and warranty:
recorder (microphones closed): 2-5/8"W x 2-1/2"H x 6-3/8"D
XY mic capsule: 2-5/8"W x 2-1/16"H x 1-13/16"D
weight (with XY mic capsule and battery): 12.95 oz.
warranty: 1 year parts and labor
MFR # Q8N-4K
What's in the box:
Zoom Q8n-4K Handy owner's manual
Video recorder with extendable microphone assembly
Lens hood with lanyard
Lens cap with lanyard (attached to camera)
Rechargeable Li-ion battery (3.7V / 1600mAh)
Foam windscreen
38" USB cable (type-A to type-C / 2.0)
3 Quickstart guides (En/Sp/Fr)
Warnings & safety precautions
Warranty registration card
Parts list
Customer reviews for Zoom Q8n-4K Handy
We don't have any reviews, yet.
Submit a review and then enter to win a $350 gift card.
Be the first to review this product
Loading...
Loading reviews...
Thanks for submitting your review
Most reviews are processed and published within 5 business days. You will receive a confirmation email once your review has been published.
Customer photos
This review was collected as part of a promotion
More details on the Zoom Q8n-4K Handy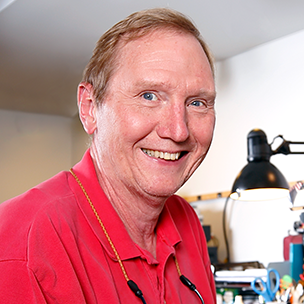 Researched by Crutchfield's

Mark G.
Product Research
Features
Video
Audio
Additional Features
Overview: The Zoom Q8n-4K Handy Video Recorder is a high-definition video and high-resolution audio recorder, designed for musicians, content creators, live streaming, and independent film makers. The Q8n-4K is ideal for capturing rehearsals, performances, and live streams. It can record video in up to 4K Ultra HD, with hi-res audio up to 24-bit/96kHz in WAV format. The Handy Video Recorder features a built-in X/Y microphone system that can be folded into a compact form when the camera is not in use.
Note: The Zoom Q8n-4K has no internal memory and requires a microSD, microSDHC, or microSDXC card for recording, which must be purchased separately.
Video Recording: The Q8n-4K can record 4K high-definition and standard-definition video in MPEG-4 AVC/H.264 (MOV) format in several different settings:
Recording Setting
(Video Resolution)
Frame Rate
Resolution
4K
30, 25, 24 fps
3840 x 2160
1080p
60, 50, 30, 25, 24 fps
1920 x 1080
720p
60, 50, 30, 25, 24 fps
1280 x 720
Record Modes: Four Recording Modes are available:
MOV: Records MOV files containing both video and stereo audio.
MOV+WAV: WAV files are saved separately for each channel in addition to MOV files.
WAV (Stereo): Stereo audio is saved as WAV files.
WAV (Multi): Stereo audio and audio for each channel are saved separately as WAV files.
Video Scenes: The Q8n-4K features 5 Recording Scenes that let you quickly set the camera for different environmental conditions.
Auto: Video settings will change automatically based on the recording conditions.
Indoor: Settings are optimized for indoor recording.
Outdoor: Settings are optimized for outdoor recording.
Concert Light: Settings are optimized for concert lighting that is bright, but changes drastically.
Night: Settings are ideal for night time or other dark/low-light situations.
Lens/Image Sensor: The Q8n-4K features an F 2.8 lens, with a 150˚ field of view, and a 1/2.3" 16 M-flexible CMOS sensor for producing the high-definition video images. The Q8n-4K does not take still images.
Field of View (FOV): This setting allows you to narrow or widen the field of view while recording. Five options are available ranging from Tele, for the narrowest field of view, to Wide, for the widest field of view.
Brightness: Three selections are available: High (bright), Normal (standard), and Low (dark).
X/Y Microphone Configuration: The Q8n-4K Handy Video Recorder has two matched unidirectional microphones, configured in a fixed 120˚ X/Y stereo configuration, which can handle sound levels up to 120dB SPL. In the X/Y configuration, the mics are aimed in a crossing pattern. This captures sound from a nearby sound source with natural depth and width. The result is a 3-dimensional sound stage for solo performances, live rehearsals, and field recordings. The microphone assembly can also be quickly and easily swapped out with one of Zoom's optional microphone capsules such as the VRH-8 Ambisonic mic capsule or the SGH-6 Shotgun mic capsule (both sold separately). A foam windscreen is provided for use outdoors.
XLR Inputs: Two XLR jacks on the Handy Video Recorder let you connect mics, mixers, or instruments and record them along with audio from the built-in microphone system, for simultaneous 4-channel audio recording. Rear-panel buttons let you quickly select Mic, Ch.1, and Ch. 2. Phantom power can be applied to the XLR inputs via a rear-panel switch. Menu options let you select the voltage: +12V, +24V, or +48V.
Input Levels: The X/Y microphone system and the two XLR inputs each include their own audio input adjustment dial for attaining proper signal levels. The rear-panel input selection buttons will light if the input signal starts to clip or distort for that channel.
PAD: A rear-panel switch lets you apply a -20dB pad (attenuation) when running line-level (+4dB) signals into the XLR inputs.
Audio Recording: Audio can be recorded in uncompressed WAV format with the following options: 96kHz/24-bit, 96kHz/16-bit, 48kHz/24-bit, 48kHz/16-bit, 44.1kHz/24-bit, and 44.1kHz/16-bit. The camera can be set to record audio only if needed.
Low-Frequency Noise Reduction: A low-pass filter can be applied to the audio input when recording. This can help reduce low frequency "rumble" caused by wind, HVAC systems, and the vocal proximity effect. Six options are available: 80Hz, 120Hz, 160Hz, 200Hz, 240Hz, or Off.
DSP Effects: Five DSP effects, along with Off, can be selected for each audio channel:
Compressor: Raises low-level sounds and compresses high-level sounds for a more even audio signal.
Limiter: This keeps the volume below a certain threshold, preventing distortion.
Leveler: Automatically adjusts the recording level to keep it at a certain level when the input signal varies.
De-esser: Suppresses sibilance or the "s" sounds in conversation.
Noise Gate: When the input signal drops below a certain threshold, background noise will be suppressed.
Mixer: A Mixer Screen lets you individually adjust the levels of the 4 audio inputs along with the stereo Master Output. Additional adjustments for each channel include: Level, Pan, FX, and LoCut.
Built-In Speaker: The Q8n-4K features a 300mW/8-ohm mono speaker for listening to recorded sound during playback.
MicroSD Card Slot: Video and audio are recorded onto microSD, microSDHC, and microSDXC memory cards up to 512 GB. You should use SD cards with a Class 10 speed rating or higher, as well as format the card in the unit, for best results. A list of tested and confirmed SD cards is available on the Zoom website.
Self-Timer: The Q8n-4K can be set to start recording after a time delay. Options include: Off, 3 sec, 5 sec, and 10 sec.
Fold-Out LCD Screen: The recorder features a 2" full-color LCD screen (320 x 240) for framing your subjects during recording, and to play back your videos. When folded inward, the screen can be used for recording other people or objects. When folded outward, the screen faces the same direction as the lens ("selfie" mode) for recording yourself.
Optional App Control: The Zoom Handy Video Recorder features a front-panel slot for installing an optional Zoom BTA-1 Bluetooth adapter (sold separately). This allows the recorder to be controlled remotely from your iOS smartphone using the Q8n Control app (iOS only).
Power Options: The Q8n-4K includes a 3.7V/1600mAh rechargeable Li-ion battery for powering the camera. The battery can be recharged via a USB-C port on the camera and the included USB-A to USB-C cable connected to a computer. An optional Zoom AD-17 AC adapter (sold separately) can also be used for powering and recharging the camera.
Operating Times:

4K/30: Approximately 1 hr / 20 mins
1080/30: Approximately 2 hrs / 30 mins
Recharging Times:

USB 2.0: Approximately 4 hrs / 30 mins
USB 3.0: Approximately 3 hrs
Zoom AD-17 (optional): Approximately 3 hrs
Inputs and Outputs: The rear panel contains connections for other devices:
HDMI Output: A Micro HDMI (Type D) connection is provided for connecting the Q8n-4K to an HDTV.
USB: A USB-C port is provided for connecting the unit to a computer to download recordings and recharge the Li-ion battery. Through this connection, the Q8n-4K can be used as a memory card reader or a USB microphone and web camera for live video streaming.
Microphone Inputs: Two XLR jacks let you connect microphones, instruments, or line outputs from a mixer.
Headphone/Line Output: A 3.5mm stereo headphone/line output is provided for listening to audio while recording or during playback, as well as for running analog audio out to additional equipment.
Mounting: The Zoom Q8n-4K has a standard 1/4"-20 tripod thread on the bottom which allows you to attach the recorder to a standard tripod.
Dimensions:
In Use:

Width = 2.62", 4.86" w/screen out
Height = 5.26"
Depth = 5.27"

Folded:

Width = 2.62"
Height = 2.47"
Depth = 6.34"
Loading...
Loading accessories...
Loading...
Loading articles...