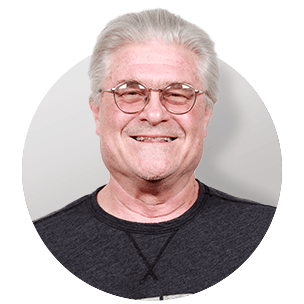 Mackie knows PA speakers
Mackie knows the pain of setting up and tearing down poorly designed equipment night after night — that's why they spend so much time designing speakers that make your job easy. They built their DRM Series DRM12A speaker to deliver powerful output at gig after gig, with incredible clarity that allows your audience to hear every note or word.
Mackie knows PA speakers
Mackie knows the pain of setting up and tearing down poorly designed equipment night after night — that's why they spend so much time designing speakers that make your job easy. They built their DRM Series DRM12A speaker to deliver powerful output at gig after gig, with incredible clarity that allows your audience to hear every note or word.
135 dB SPL
The rugged 5/8" plywood enclosure houses a high-excursion 12" speaker along with three titanium compression drivers, and its angled sides allow it to be stacked in a flown speaker array. The built-in amplifier supplies 1620 watts peak to the woofer and 380 watts peak to compression drivers so this speaker can deliver sound pressure levels up to 135 dB.
Advanced Impulse DSP
The small display and single knob on the back of the cabinet allow you to control time alignment, subwoofer crossover points, and a 3-band parametric EQ. You can also choose your array mode, for maximizing performance when using one, two, three, or four cabinets in your array. The array mode function controls the bass buildup that can develop with multiple cabinets, plus you can set your system to use a DRM Series subwoofer or any powered sub.
Power up!
This versatile speaker can be powered with American or European voltage levels. Power Factor Correction technology corrects for fluctuating power, keeping voltage steady so your speaker operates at peak performance. It's like having a built-in power conditioner!
The mission
Mackie's mission is to give you the best possible sound with the least amount of hassle. This speaker's built-in processing keeps the bass tight, the midrange clear, and the high frequencies focused so the audience hears well-balanced sound that's distributed evenly across the room. The DRM12A powered speaker will rock the house for years to come.
READ LESS
Product highlights:
2-way arrayable powered PA speaker
12" high-output woofer
three 1" titanium diaphragm compression drivers
Class D amplifier: 2000 watts peak

biamplified with 1620 watts to woofer, 380 watts to compression drivers
system limiting and protection

texture-coated 5/8" plywood enclosure
max SPL: 135 dB
frequency response: 65-20,000 Hz (-3 dB)
coverage: 110 ° (horizontal), 20° (vertical)
Advanced Impulse™ DSP:
4 array modes: 1 cab, 2 cabs, 3/4 cabs, with sub
3-band parametric EQ, alignment delay

6 user presets
system lock with 4-digit pass code
full-color display with single-knob control
FIR filtering technology minimizes phase issues and midrange muddiness
Other Features:
inputs: female XLR, AC (Neutrik)
outputs: XLR, AC through (Neutrik)

electronic crossover: 1,000 Hz at 24 dB per octave
dual-angle pole mounting and seven M10 fly points for hanging
one side handle for portability
does not have a power switch
dimensions: 15.2"H x 24.7"W x 18"D
weight: 55 lbs.
warranty: 3 years (2 years on drivers)
MFR # DRM12A
What's in the box:
12" 2-way arrayable powered speaker
AC Power cord (IEC 3-pin on one end / Neutrik PowerCon AC connector on other end)
AC Power thru cable
Owner's manual
Customer reviews for Mackie DRM12A
We don't have any reviews, yet.
Submit a review and then enter to win a $350 gift card.
Be the first to review this product
Loading...
Loading reviews...
Thanks for submitting your review
Most reviews are processed and published within 5 business days. You will receive a confirmation email once your review has been published.
Customer photos
This review was collected as part of a promotion
More details on the Mackie DRM12A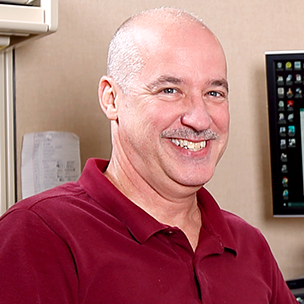 Researched by Crutchfield's

Russ B.
Features & specs
Speakers
Drivers per speaker
4
Woofer Size (inches)
12
Tweeter Size (inches)
1
System Frequency response
65Hz-20kHz
Maximum SPL
135
Electronics
RMS Power rating
---
Program Power rating
---
Peak Power rating
2000
Input Connections
Other
Line Inputs
(1) XLR
Tone Controls
3-Band EQ, 4 Array modes
General
Width (inches)
24-3/4
Height (inches)
15-1/4
Depth (inches)
18
Weight
55 lbs
Product Research
Features
Overview: The Mackie DRM12A is an arrayable powered loudspeaker that can deliver class-leading power via its ultra-efficient Class-D amplifiers, along with acoustic correction and time-alignment using Mackie's Advanced Impulse DSP. The DRM12A features a single XLR line-level input jack and an XLR Thru jack for daisy-chaining multiple speakers. The Mackie powered loudspeaker can be flown in a suspended array, pole-mounted, or floor-mounted (additional hardware required - sold separately). The DRM12A is an ideal choice for large theaters, band PA systems, houses of worship, rehearsal spaces, gymnasiums, A/V rentals, and more.
Advanced Impulse DSP: The DRM12A incorporates Mackie's Advanced Impulse DSP that uses precision-tuned FIR (Finite Impulse Response) filters for acoustic correction and time-alignment, producing crystal clear, punchy sound typically found only in very large touring systems. This is accomplished by measuring the negative frequency response and time domain impacts that each transducer and horn in the system introduces, both on-axis and off-axis. The Advanced Impulse DSP then reverses and corrects each anomaly before the signal hits the speaker, allowing it to output a fully corrected flat and time-aligned signal.
Amps & Drivers: With 2000W total power, the Mackie DRM12A features a 12" high-excursion woofer, powered by a 1620W low-frequency power amplifier, and three 1" titanium diaphragm compression drivers, powered by a 380W high-frequency amplifier. Both amps are ultra-efficient class-D type.
Cabinet: The Mackie powered array speaker cabinet is constructed of road-worthy plywood, with internal bracing for optimal acoustic performance, and covered in a highly-durable textured coating. The four drivers are protected by a heavy-gauge, powder-coated steel grille. The DRM12A features a unique ported design that provides a smooth and punchy low-frequency response while providing cool air directly to the internal amplifiers.
Input & Output: The DRM12A features a single female XLR connector for a line-level signal input. An additional male XLR connector provides the Thru connection when using multiple DRM12A speakers.
Power: The DRM12A features a Neutrik PowerCon AC input designed for use with the AC power-to-Neutrik PowerCon cable provided. This features a twist-lock connection similar to Neutrik speaker cables. The powered array speaker also includes an AC Thru port for daisy-chaining power to multiple speakers. An IEC 3-pin-to-Neutrik PowerCon power cable and an AC Thru cable are both included.
Notes:
When daisy-chaining power to multiple DRM12A speakers, the maximum continuous load from the first DRM12A Thru output must not exceed 6A @ 100-120VAC.
The DRM12A does not include a power switch. When the power cord is connected to AC mains, the loudspeaker will be fully operational.
Additional Controls & Display:
LCD Display: A high-resolution color TFT LCD display can clearly display loudspeaker settings including Levels, EQ, Speaker Voicing Modes, and more.
Control Knob: A push-button rotary encoder lets you scroll and select options on the corresponding LCD screen.
Power: A rear-panel rocker switch is used to power the DRM12A On/Off.
DRM Control Dashboard: The rear-panel LCD Display and Control Knob are used for displaying and changing the configurable options in the DRM12A. Six Menu options include: Main, Array, Sub, EQ, Delay, and Config.
Main: Displays the I/O Metering, Speaker Mode, Subwoofer HPF selection, EQ, and Delay settings. Only the Main Output Level can be adjusted on this screen.
Array Mode: Lets you change the loudspeaker's voicing to best suit the application. Four Voicing Modes are available:

Single: This mode is used if only connecting a single DRM12A or a single DRM12A on each side of a stage or room.
Dual: This mode is used if connecting two DRM12As or two DRM12As per side.
3-4: This mode is used if connecting three or four DRM12As in a setup.
3-4 Long: This mode is used for the top one or two speakers of an array with three or four DRM12As per side. Long throw mode allows the sound from the upper speakers to reach an audience that is much farther away.

Sub: Provides two options when pairing the DRM12A with a subwoofer:

DRM Sub: Sets the crossover point at 90Hz, when connecting an optional Mackie DRM18S subwoofer (sold separately).
Var: Lets you select the crossover point between 40-160Hz, when connection a subwoofer other than a Mackie DRM18S.

EQ: A 3-band parametric EQ provides shelving High, peaking Mid, and shelving Low equalization. In addition, you can select Flat, for no equalization, or RTA (Real-Time Analyzer). RTA provides a "visual" frequency response of the current signal via 15 level bands. The three EQ bands include:

High: 2kHz to 20kHz (± 12dB)
Mid: 200Hz to 2kHz (± 12dB)
Low: 20Hz to 200Hz (± 12dB)

Delay: Lets you time-align the sound from the DRM12A when used with multiple speakers in a system. Delay time can range from 0.0 ms (ft, m) to 100 ms (112.5 ft, 34.2 m).
Config: Configuration options include:

Memory: Settings can be saved and recalled in up to 6 memory presets.
Lock PIN: Lets you lock and unlock the DRM's controls using a 4-digit PIN code (default: 1234).
Backlight: Changes the brightness of the LCD display. Options include: Off, Dim, and On.
Front LED: Determines if the front Power LED will illuminate or not when the PA speaker is on.
Reset: Resets all parameters back to their factory default.
About: Displays the current information about the loudspeaker, including the model, firmware version, DSP version, and temperature.
Protections: The Mackie DRM12A incorporates multiple safety features, including:
Limiting: A compression circuit which helps protect it from damaging transient peaks. The compressor is designed to be transparent and isn't noticeable under normal conditions.
Over Excursion: A subsonic filter circuit prior to the power amp prevents ultra-low frequencies from being amplified, which helps keep the driver from bottoming out.
Thermal: If the amplifier overheats, a built-in thermal switch will activate, muting the signal. After it has cooled down sufficiently, the switch will reset itself and resumes normal operation.
Mounting: The Mackie DRM12A features 3 options for mounting:
Pole: Two 35mm pole-mount openings let you mount the PA speaker on a pole or tripod (both sold separately). One angles the speaker downward by 30˚ for output parallel to the floor, and one with a 30˚ downward angle to aim at the audience below the speaker.
Fly (Array): The DRM12A can be suspended or flown using an optional Mackie FB100 Flybar Kit (sold separately). Integrated attachment points on each speaker allow them to be stacked on top of each other. The DRM12A speaker's angled cabinet design allows up to four DRM12As to be stacked in a flying array to form a convex shape, providing a wide audience coverage area. The DRM12A can also be flown in an array along with up to two Mackie DRM18S subwoofer cabinets using the FKDRM18S Flyware Kit (sub and kit sold separately). DRM12As can be stacked with up to 2 subwoofer(s) - either on top or on bottom. The DRM12A features seven M10 flypoints for use with Mackie's optional PA-A2 Eyebolt Kit (sold separately) for suspending a single speaker.
Floor: One or more DRM12As can be placed on a floor or stage using the optional FB100 Flybar Kit. This allows the speaker array to sit a few inches above the floor with speakers angled upwards towards the audience.
Note: A maximum of up to four DRM12As and up to two DRM18S subwoofers can be stacked and flown together.
Specifications:
Frequency Response (-3dB): 65Hz - 20kHz
Frequency Range (-10 dB): 50Hz - 20kHz
Horizontal Coverage Angle: 110˚
Vertical Coverage Angle: 20˚
Maximum SPL Peak: 135dB
Low Frequency Driver: 12"
High Frequency Driver: (3) 1" Compression drivers
Total Peak Power: 2000 Watts
Low Frequency Amp:

Peak Power: 1620 Watts
THD: < 1%
Amplifier: Class D

High Frequency Amp:

Peak Power: 380 Watts
THD: < 1%
Amplifier: Class D

DSP: 4 Array modes
Audio Input: (1) Balanced female XLR
Audio Output: (1) Balanced male XLR
Impedance:

Input: 8kΩ balanced
Output: 600Ω balanced

Crossover:

Type: 24dB/octave
Crossover Frequency: 1.0kHz

Input Power: 100 - 240VAC, 50 - 60Hz
AC Connector: Locking Neutrik PowerCon (3-pin IEC on other end)
Power Supply: Switchmode
Enclosure: Plywood with black textured coating
Grille: Perforated steel with black powder-coating
Operating Temperature: 32 - 104˚ F
Dimensions: Width: 24.7", Height: 15.2", Depth: 18.0"
Weight: 55 lbs.
Loading...
Loading accessories...
1 question already asked
Q
One of my cabinets has lost power, is there a fuse or reset somewhere?
mitchell May 03, 2022
A
If you purchased the product from Crutchfield, feel free to contact our Tech Support team. They can walk you through the settings on the product and see if there may be a fix. Our toll-free Tech Support number is printed on your invoice, and is also available under the "My Orders" tab in the "My Account" section of our website. If you did not purchase the unit from Crutchfield, then you may want to contact the manufacturer.
kenneth May 05, 2022
(Staff)
Loading...
Loading articles...