About the Google Nest Protect 2nd Generation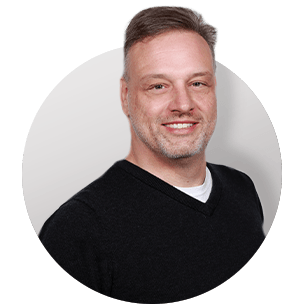 Your smoke alarm just got smarter
We've all had that moment of panic when the smoke alarm blasts us out of a deep sleep. Where's the smoke? Is it a crumb in the toaster oven, or is the kitchen engulfed in flames? Your standard alarm can't tell you much, but a Google Nest Protect can give you an instant report, so you know what to do next.
Your smoke alarm just got smarter
We've all had that moment of panic when the smoke alarm blasts us out of a deep sleep. Where's the smoke? Is it a crumb in the toaster oven, or is the kitchen engulfed in flames? Your standard alarm can't tell you much, but a Google Nest Protect can give you an instant report, so you know what to do next.
In fact, if you install multiple Google Nest smoke detectors, they can talk to each other so you know which room or rooms are affected. As soon as Google Nest Protect senses there's a problem, you'll get a friendly notification. If things get worse, Nest Protect will flash red, sound an alarm and tell you what you need to know, using words. It can also send a message to your phone or tablet so you know what's going on when you're away. The detector is equipped with six long-lasting AA lithium-ion batteries for long operating life.
Part of your whole-home Google Nest system
The Google Nest Protect is compatible with other Nest home automation devices:
Your Google Nest devices work together to give you more control over home security. If your smoke detector sends you an alert while you're at work, you can turn on your Nest camera and assess the situation instantly, then use the camera's microphone and speakers to warn anyone who might be home. Even better, if your Nest Protect senses rising levels of carbon monoxide, your Nest Thermostat can automatically turn off your gas furnace.
READ LESS
Product highlights:
sends a message to your phone if the alarm goes off or the batteries start to run low
can deliver an early warning in the form of a Heads-Up alert that tells you where smoke or carbon monoxide levels are rising
compatible with:
Nightly Promise lets you know all is working well with a quick flash of green glow when you turn out the lights
Pathlight senses motion and automatically lights your way when you get up in the middle of the night
free Nest app works with iOS® and Android™ smart devices
two-step authentication makes your Nest devices more secure
hush false alarms from the Nest app
smartphone control requires connecting the Nest smoke detector to your Wi-Fi® network
large external button lets you test the device with a single touch
powered by six AA lithium-ion batteries (included)
compatible with additional, optional Nest home automation modules
voice alerts can be delivered in English, Spanish, French, or Dutch
mounts easily with four included screws
5-5/16"W x 5-5/16"H x 1-1/2"D
weight: 13.9 oz.
warranty: 2 years
MFR # S3000BWES
What's in the box:
Google Nest Protect 2nd Generation owner's manual
Nest Protect Smoke + Carbon Monoxide detector (Second Generation)(battery powered version)(White)
Round Backplate
4 Self-tapping mounting screws
User's Guide (Eng/Span)
Nest "Welcome Home" Guide
Promo card for Nest Learning Thermostat
4 Self-adhesive Warning Labels (2 English/2 Spanish)
Customer reviews for Google Nest Protect 2nd Generation
Loading...
Loading reviews...
Average review:
5.0 out of 5 stars
Thanks for submitting your review
Most reviews are processed and published within 5 business days. You will receive a confirmation email once your review has been published.
Customer photos
This review was collected as part of a promotion
More details on the Google Nest Protect 2nd Generation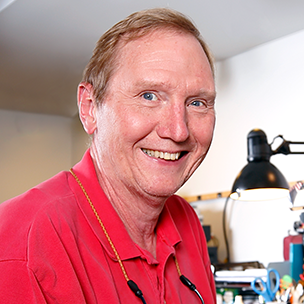 Researched by Crutchfield's

Mark G.
Product Research
Features
Overview: The Wi-Fi-enabled 2nd Generation Nest Protect is designed to detect smoke and carbon monoxide in a residential environment. It is equipped with a new Split Spectrum photoelectric sensor that can tell the difference between smoke and steam, so there are fewer false alarms. Nest Protect will alert you with a horn and a human voice when smoke or carbon monoxide are present. It can also send notifications to your smartphone or tablet to alert you of an emergency when you're not at home. Nest Protect's color-coded light ring changes color to alert you or simply lights your way in the dark. This model is powered by six long-life AA Lithium batteries. A hard-wired 120V version is also available.
Heads Up and Emergency Alarms: Typical smoke detectors only have the loud piercing full alert that cannot easily be silenced. During false alarms, or when you simply burn the popcorn, the smoke detector's batteries are sometimes removed, putting occupants of the home in danger. Nest Protect offers two levels of alerts: Heads Up and Emergency Alarms. Nest Protect can detect low levels of smoke or carbon monoxide, and provide a gentle Heads Up as an early warning. This lets you ascertain what the problem is (through its voice message), and silence the alarm while the unit continues to monitor your home. If conditions worsen, the unit will sound a full Emergency Alarm with an 85dB horn (at 10 feet) and voice instructions (at 80dB at 3 feet) informing you what and where the problem is.
Network Connection: When every Nest Protect installed in your home is connected to your wireless network, they work together to keep you safe. When one unit detects an emergency, all connected units will alert you, and tell you which room the smoke or carbon monoxide is in. Typically, a Nest Protect unit can communicate other ones if they're within 50 feet from each other. The range varies due to the number of floors, building materials, duct work, large metallic appliances, etc. Nest Protect can also work with the Nest Learning Thermostat (when connected to the same wireless network) to improve the Auto-Away algorithms (through the Nest Protect's occupancy detectors), and automatically shut off your heating, a possible source of carbon monoxide leaks, if high levels of carbon monoxide are detected.
Nest App: You can connect to your Nest Protect (and Nest Learning Thermostat, if you own one) using your smartphone or tablet through the Nest App. The app can immediately alert you when you receive a Heads Up or Emergency Alarm, or you can use the app to check the status of your Nest Protect units while you're away. The new App Silence feature will allow you to quiet the alarm from your phone using Bluetooth LE, once you have made sure everything is OK. The app can also provide you a Safety History, showing what has happened over the last 10 days. The Nest App is compatible with iPhone and iPad (requires iOS 8.0 or later), and Android devices (running Android 4.0.3 or later).
Sensors: Nest Protect features eight sensors for detecting dangerous levels of smoke and carbon monoxide in a room, and to analyze its surroundings:
Smoke: A commercial-grade photoelectric sensor uses light to detect smoke particles in the air. This Split-Spectrum uses two wavelengths of light (450nm and 880nm) to detect different kinds of smoke to catch both fast-burning and slow-burning fires quickly. A new smoke chamber with a stainless steel screen helps reduce false alarms caused by dust or bugs.
Carbon Monoxide: This carbon monoxide sensor detects the presence of carbon monoxide, a colorless, odorless gas.
Heat: A built-in heat sensor can detect a sudden rise in temperature.
Humidity: A humidity sensor measures the amount of moisture in the air.
Ultrasonic: Two ultrasonic sensors detect movement in the room.
Occupancy: An occupancy sensor detects when you are directly under the Nest Protect at night to turn on the Pathlight.
Ambient Light: An ambient light sensor lets the unit know when its dark, or when lights are off in the home. This is used for the Nightly Promise and the Pathlight.
Self-testing: Nest Protect self-tests its sensors and batteries 400 times a day to make sure everything is working properly. As with the original Nest Protect, you can manually push the button on one detector and test every connected alarm in the house. This 2nd Generation unit lets you manually test all of your alarms from your phone. The Safety Checkup will test the sensors, power, Wi-Fi connection, horn, and speaker in the home with one tap. Once a month the system runs a Sound Check to make sure the horn and speaker do their jobs.
Light Ring: Nest Protect's light ring is both informative and functional. Most of the time, the light ring will be off. Its color-coded light has the following meanings:
Blue: A blue light indicates the unit is active and is ready to be connected or tested. It glows blue before and after a manual test, and during setup.
Green: A green light means conditions are normal. The light ring pulses green during and after setup to confirm it is connected to the Internet. It also lets you know all of its sensors and batteries are working correctly (see Nightly Promise below). After an emergency, a green light will indicate that the levels of smoke or carbon monoxide are returning to normal.
White: The light ring glows white to light your way as you pass by. (See Pathlight below.)
Yellow: Nest Protect glows yellow to indicate an advanced warning. When you press the Nest button, the unit will tell you in a human voice what the warning is. It can give you a Heads-Up alert that low levels of smoke or carbon monoxide have been detected. It can also indicate a low battery, problem with a sensor, or that the unit has expired. (The unit expires ten years after its manufacture date as indicated on the back of the unit.) You can silence the warning, after which, the light will continue to glow yellow to indicate the problem still exists.
Red: The red light indicates that the unit has detected dangerous levels of smoke or carbon monoxide. In addition, a loud alarm sound accompanies the red light, and a human voice tells you what and where the danger is. You can press the Nest button to silence the emergency alarm, but the light ring will continue to glow red, while continuing to monitor your home.
Nightly Promise: Nest Protect continuously monitors its internal sensors, batteries, and Wi-Fi connection. Nightly Promise uses the ambient light sensor to determine when you turn out the lights at night. The unit glows green for a moment as you turn out the lights to indicate the sensors and batteries are all working properly. If the light ring glows yellow, it means the unit has detected a problem. When you press the Nest button, the Nest Protect's human voice will tell you what the problem is. You can also view the messages on the Nest App on your smartphone or tablet. This eliminates the annoying low-battery chirp coming from typical smoke detectors.
Pathlight: With the Pathlight feature, you no longer have to stumble around in the dark, or search for a flashlight or your smartphone to light your way. Nest Protect uses its occupancy and ambient light detectors to determine when you pass underneath the unit when the lights are out. The Pathlight feature briefly illuminates the light ring (white light) when you walk under the Nest Protect, and turns it off again approximately 10 seconds after you pass by. You can also program Pathlight to illuminate continuously when it's dark, if you wish to use it as a night light. The brightness of the light can be adjusted in the Nest App, if desired.
Installation: Installing the Nest Protect is simple. The unit comes with a backplate that can be mounted to a ceiling or wall with the four supplied screws. The backplate has four hooks that enable quick and easy mounting and removal of the Nest Protect unit.
Batteries: The Nest Protect is equipped with 6 AA-sized Energizer Ultimate Lithium (L91) batteries, which are designed for long life. Nest Labs recommends replacing exhausted batteries with the same type.
Loading...
Loading accessories...
Loading...
Loading articles...