Tik Tok goes the MCLK12 clock....
Randy from Scottsdale, AZ on 1/24/2023
Despite the missing leading title, it does not make noise! Well, I have been eying the McIntosh clock for years and finally decide to buy one. Cleaver design and fun to watch. With an analog minute hand it hard to interpret the time down to the minute, although not the point. It slants backwards which looks odd with the other McIntosh components, so I mounted it on a little wood bracket so it stands vertical. I like it.
Pros: Fun and functional. Fun to watch the minute fly back at the end of the hour. (I know... get a life!)
Cons: Like all quality McIntosh products, it is expensive. I think having having it mounted vertical, instead of at an angle, looks better.
0 of 0 found this helpful
Unusual McIntosh Component
Crutchfield customer from Bayside, NY on 7/19/2020
Wonderful item from McIntosh! Truly compliments My other McIntosh components! It's expensive but very worth it beautiful blue Meters, keeps excellent time highly recommended!
Pros: Great conversation piece!
Cons: Very Expensive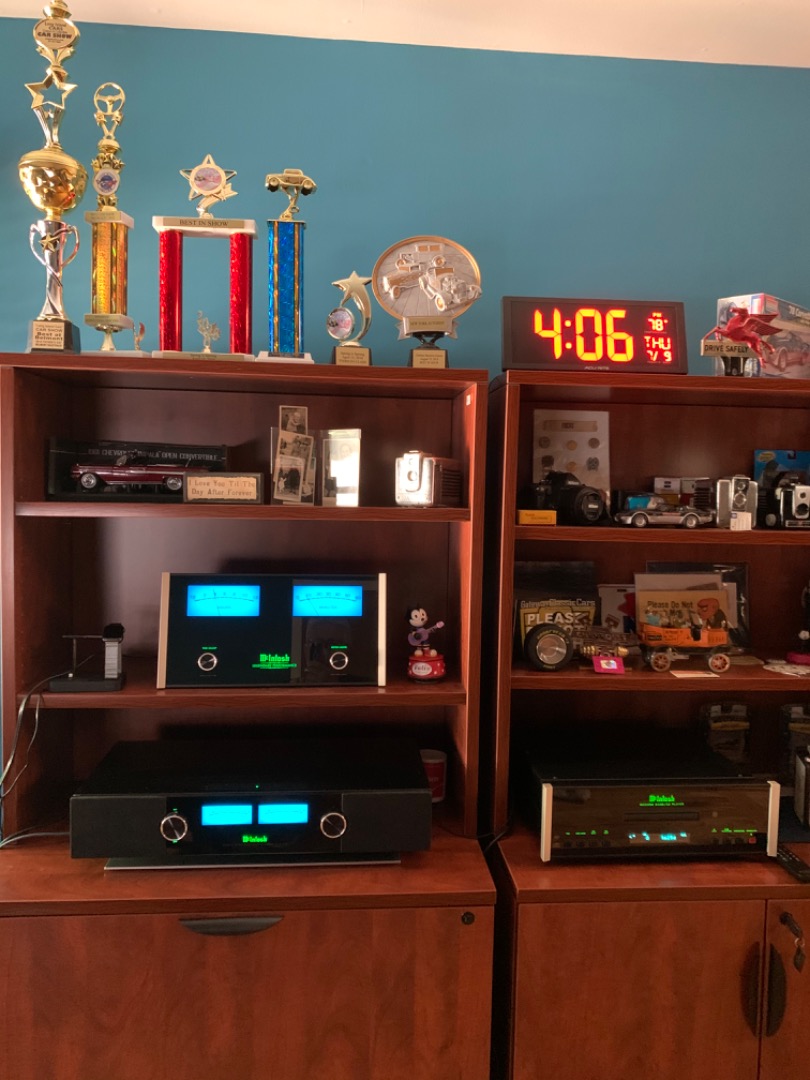 32 of 37 found this helpful
McIntosh MCLK12
Crutchfield customer from Saint Paul, MN on 11/12/2018
Very cool.
2 of 35 found this helpful