About the Anthem STR Preamplifier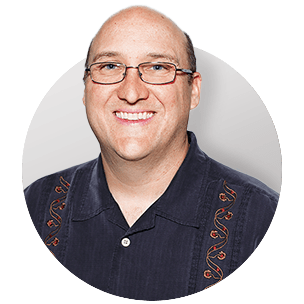 Anthemic stereo sound
Anthem's STR Preamplifier is geared toward music lovers who want to get every last drop of performance from their analog and digital sources. This Canadian-built stereo preamp comes with a gorgeous eye-catching display, but of course, it's what this component can do for your ears that matters. Pair it with Anthem's matching
STR Power Amplifier
, hook up your favorite stereo speakers, and settle in for some fine times.
Anthemic stereo sound
Anthem's STR Preamplifier is geared toward music lovers who want to get every last drop of performance from their analog and digital sources. This Canadian-built stereo preamp comes with a gorgeous eye-catching display, but of course, it's what this component can do for your ears that matters. Pair it with Anthem's matching STR Power Amplifier, hook up your favorite stereo speakers, and settle in for some fine times.
Take room imperfections out of the equation
Here at Crutchfield, we hear lots of great feedback from our customers about Anthem's popular ARC™ feature — Anthem Room Correction. ARC is one of the best automatic speaker calibration systems we've seen, and this stereo preamp has Anthem's latest and most advanced version, called Genesis. In a nutshell, it corrects for the sonic imperfections of your specific room and furnishings — reflections, standing waves, and peaks and dips in the balance of frequencies.
For the most robust form of ARC, run the included software on your Windows® or Mac® laptop and use the included room microphone. After running your measurements, you can customize the results, set up multiple configurations, and print a correction curve graph. Or you can download Anthem's ARC app for your iOS® device, and use it with your device's built-in mic or the provided room mic.
Treat your digital sources right
The STR Preamplifier has high-performance digital-to-analog conversion built in, meaning you can connect digital sources directly, including optical, coaxial, and digital XLR (AES-EBU). There's also a USB Type-B input, in case you want to listen to high-res tracks you've downloaded to your computer.
Analog sources, too
The STR Preamplifier's bank of RCA connections includes two separate turntable inputs — one each for moving magnet and moving coil phono cartridges. XLR inputs let you use balanced connections with a compatible stereo source.
Flexible subwoofer configurations
The STR Preamplifier can accommodate a pair of powered subwoofers, connected via RCA or balanced XLR. You can set each sub to contain the summed bass from both channels, or set them up as discrete left- and right-channel subs. This preamp has advanced bass management. Anthem Room Correction will take care of setting your crossover point for you — but since you might want to tweak it, the low-pass filter frequency is also manually adjustable.
Home theater bypass
Anthem knows you may want to use your front speakers and subs for more than just stereo music. You can connect the left and right front-channel outputs and subwoofer outputs from your home theater processor to the STR Preamplifier, and run the corresponding outputs on the preamp to your amp and subs. With the STR Preamplifier running in line this way, you can simply set the preamp to "Standby" (turn it off) when you want to watch a movie, and the audio signals pass through accordingly. This feature works with RCA connections or balanced XLR. Pretty cool!
READ LESS
Product highlights:
Features:
stereo preamp with built-in digital-to-analog converter (DAC) and digital inputs
digital inputs let you connect sources like a disc player, media streamer, or TV and enjoy superior sound

accept PCM digital audio signals up to 24-bit/192kHz

USB Type B input supports high-quality playback of high-resolution music sources from a computer (PCM files up to 32-bit/384 kHz, DSD up to 5.6 MHz)

asynchronous USB technology for reduced timing jitter and better sound when connecting to a computer

requires USB audio driver for Windows PCs
ARC (Anthem Room Correction) Genesis speaker calibration (software, microphone, and stand included)

ARC Genesis software requires a Mac® or Windows®-based laptop
free ARC Mobile app allows you to run ARC from compatible iOS® devices

remote control
graphic front panel display for easy setup and navigation
designed, engineered, and manufactured in Canada
Connections:
4 balanced XLR analog audio inputs (configurable for Home Theater Bypass)
4 unbalanced RCA analog audio inputs (inputs 3 and 4 can be configured for Home Theater Bypass)
digital inputs: balanced AES/EBU XLR, 2 optical, 2 coaxial, USB Type B (cable included)
4 balanced XLR analog audio outputs (fronts and 2 subwoofers in mono or stereo)
6 unbalanced RCA analog audio outputs

1 set Left and Right
1 set of fixed-level line outputs for connecting a headphone amp or recording device
2 subwoofer outputs (mono or stereo)

built-in phono preamp with separate inputs for moving-magnet and moving-coil cartridges
Ethernet port for ARC, firmware upgrades, and control
rear-panel USB mini B port for firmware upgrades and ARC (cable included)
rear-panel USB type A input for software updates (factory use)
RS-232 input, remote (IR) input and 12 volt-trigger output for use with external controllers
detachable power cord
Specifications:
total harmonic distortion: 0.0006%
signal-to-noise ratio: 120 dB (82 dB for phono)
17-1/16"W x 9-5/16"H x 14-7/8"D
weight: 16.8 lbs.
warranty: 5 years
MFR # 1412000007
What's in the box:
Anthem STR Preamplifier owner's manual
Preamplifier
AC power cord
Remote control
2 "AAA" batteries
USB-B to USB-A cable
miniUSB-to-USB cable
3.5mm Microphone cable
USB microphone
Mic clip
Telescopic stand w/ boom
Ethernet cable
Operating Manual
Customer reviews for Anthem STR Preamplifier
Loading...
Loading reviews...
Average review:
4.0 out of 5 stars
Thanks for submitting your review
Most reviews are processed and published within 5 business days. You will receive a confirmation email once your review has been published.
Customer photos
This review was collected as part of a promotion
More details on the Anthem STR Preamplifier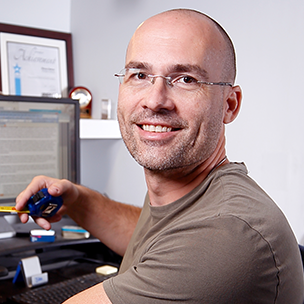 Researched by Crutchfield's

Stacey B.
Features & specs
Inputs
RCA Inputs
4
XLR Inputs
2
3.5mm Inputs
0
Phono Inputs
2
Phono Input Type
Moving Magnet/Moving Coil
Optical Digital Inputs
2
Coaxial Digital Inputs
2
Digital XLR Inputs
1
USB Type A
0
USB Type B
1
Ethernet Port
No
Outputs
RCA Outputs
4
XLR Outputs
4
Optical Digital Outputs
0
Coaxial Digital Outputs
0
Digital XLR Outputs
0
Subwoofer Outputs
2
Discrete Sub Outs
Yes
Headphone Output
No
Audio Features & Specs
Frequency Response
10-80k
S/N Ratio (Phono)
82
S/N Ratio (Line)
120
THD
0.0006
DAC Bit Depth
32-bit
DAC Sample Rate
384 kHz
Home Theater Bypass
No
Wireless Features
Bluetooth
N
Bluetooth Formats Supported
N/A
Wi-Fi
N/A
Frequency Bands
N/A
Ecosystems
Apple AirPlay
No
DTS Play-Fi
No
Chromecast built-in
No
Roon
No
HEOS
No
MusicCast
No
BluOS
No
Music Services
Amazon Music
No
Apple Music
No
Pandora
No
Qobuz
No
SiriusXM
No
Spotify
No
Tidal
No
TuneIn
No
YouTube Music
No
Control
Apple Control App
No
Android Control App
No
Amazon Alexa
No
Google Assistant
No
12 Volt Trigger
Out
IR Control
In
RS-232
Yes
Other Specs
Width (Inches)
17
Height (Inches)
3.9375
Depth (Inches)
14.875
Parts Warranty
5 Years
Labor Warranty
5 Years
Product Research
Features
STR Series preamplifier: The Anthem STR Preamplifier combines the benefits of an advanced preamp with the power of a processor, as well as functions like a leading-edge DAC, onboard Anthem Room Correction (ARC), customizable bass manager for mono or stereo sub outs, plus MM and MC phono inputs - far more than the average preamplifier. It also includes new generations of many of Anthem's award-winning, audiophile-loving, review-praised digital signal processing innovations, delivering a noticeably higher level of audio performance realism. Clarity is maintained using carefully selected components, many of them engineered exclusively in-house at Anthem. Anthem believes that two-channel listening demands attention to detail, with flawless signal integrity being the benchmark of stereo performance.
Upsampling DAC & Digital Audio Inputs: The Anthem STR preamplifier includes a high-resolution DAC with support for 32-bit/384kHz PCM and DSD 2.8/5.6 MHz digital audio sources, employing 64-bit accumulation and feedback to preserve the finest detail in the music and to avoid degradation. Through the rest of the DAC circuitry, thin film high precision resistors and super low noise op-amps are used for lowest distortion, lowest noise, and most transparent sound. To help achieve that effect for all input resolutions, a dedicated asynchronous 32-bit/192 kHz upsample rate conversion is also used. This way, the DAC stage's anti-imaging filter is optimized for this sampling rate alone, resulting in an audio frequency range that's unmatched in purity, regardless of input format. In the process, the data gets re-clocked, providing immunity from performance-marring source jitter. The Anthem STR preamplifier is designed with the shortest possible signal paths, and differential digital-to-analog circuitry to cancel artifacts and keep noise to a minimum. The preamplifier offers USB, AES/EBU, coaxial, & optical digital audio connectivity.
Asynchronous USB-B Input: Your Windows PC or Mac computer can be connected to STR Preamplifier's asynchronous USB-B input. Stereo PCM (up to 32-bit/384kHz) and DSD (2.8/5.6MHz) formats are supported through this connection. Simply connect your computer and use its media playing software to have music playing through the Anthem STR. If using a Windows PC, a USB DAC driver (XMOS) must first be downloaded from Anthem's website and installed. Mac OS does not require a separate USB driver. This high-quality USB audio input transforms digitally stored audio from your Windows or Mac computer into warm, natural analog sound.
Digital Audio Inputs: The STR Preamplifier is equipped with two optical (toslink) digital inputs, two coaxial (RCA) digital inputs, and one AES/EBU (XLR) digital input. These digital inputs support 2ch PCM audio (up to 24-bit/192kHz). They are not compatible with Dolby Digital, DTS, or multichannel PCM.
Analog Audio Inputs: The Anthem STR Preamplifier is outfitted with balanced, unbalanced, and phono analog inputs. Unwanted changes in volume when switching to or from an analog source can be prevented by adjusting the analog input levels from -20 to 20dB in 0.5dB increments. This is especially useful for some XLR sources that produce higher than typical output level, and for the phono inputs since cartridge output levels vary considerably between models.
Balanced & Unbalanced Analog Inputs: The Anthem Preamplifier is equipped with two pair of balanced XLR analog inputs and four sets of unbalanced stereo RCA inputs. A balanced XLR connection offers the highest analog transmission quality, particularly over long cable lengths because it rejects noise and hum pickup.
Separate MM & MC Phono Inputs: Anthem has also taken into consideration the resurgent popularity of vinyl long-playing records, and has included separate inputs for moving magnet (MM) and moving coil (MC) cartridges, with the phono section completely shielded to maintain signal purity. The MM input is suitable for turntables using moving-magnet and high-output moving-coil phono cartridges. The MC input uses input impedance and gain tailored to low-output moving-coil cartridges. There is also a ground wire terminal on back of the integrate amp to connect your turntable's ground wire to prevent excessive hum.

Rumble Filter: Use this with a turntable to reduce or eliminate low-frequency noise below the music spectrum. Rather than rolling off all content including the music, the filter acts only on vertical stylus motions that are inherently not part of the music signal. This is especially effective with warped records that cause excessive or non-musical woofer motion. Select a frequency from 10- 60Hz (in 1Hz increments).
Phono EQ: The Phono EQ, Bass Turnover, Bass Shelf, and 10k De-Emphasis controls allow the proper equalization of records that predate the RIAA equalization standard.
Balanced (XLR) & Unbalanced (RCA) Analog Outputs: The Anthem STR Preamplifer features variable balanced XLR and unbalanced RCA preamp outputs for connection of an external power amplifier (such as the STR Amplifier, sold separately). It also offers fixed unbalanced line-level RCA outputs suitable for a headphone amp or recording device.
Dual Subwoofer Outputs: The STR Preamplifier is outfitted with two sets subwoofer outputs (balanced XLR/unbalanced RCA) & bass management giving you more options for subwoofer configuration. Use one subwoofer or two for both channels, or two independent right-and-left channel specific subwoofers. The bass management in conjunction with ARC is uniquely engineered for seamless subwoofer blending, achieving an incredibly accurate and lifelike performance.
Crossover Frequency: The subwoofer output crossover frequency can be set from 25 to 160Hz in 5Hz steps. If you will be using the personal computer version of ARC, you do not need to select the crossover frequency since it will be set while running the program.
Polarity & Phase: Certain subwoofer positions can cause bass frequency cancellation. When the front speakers and subwoofer are out of phase or misaligned, they work against each other resulting in weak and dislocated sounding bass. This can be corrected by adjusting Phase and Polarity. As a general guide, set Polarity to Normal if the subwoofer is near the front speakers and to Inverted if the subwoofer is near the back of the room. Compare Normal to Inverted and use the setting that provides louder bass. Continue fine-tuning the crossover region using the Phase control which provides adjustment from 0 to 180 degrees in 5 degree increments.
Home Theater Bypass: The concept of combining a stereo preamplifier with a home theater system is taken to a whole new level. The STR preamplifier supports two subwoofer channels in addition to the two fronts. XLR as well as RCA connection is provided for all channels, and HT Bypass mode engages while the preamp is on standby. This way, you don't have to turn it on when watching movies. To allow the purest signal path, relays are employed to hard-wire the input jacks to the outputs - the STR Preamplifier essentially becomes a straight wire.
ARC (Anthem Room Correction): The STR Preamplifier supports the newest and most powerful generation of Anthem Room Correction (known as ARC Genesis) for Windows PC and Mac, as well supports the ARC Mobile App for Apple iOS and Android OS. This proprietary calibration tool, with its easy-to-use interface, automatically shapes the acoustic signature of your speakers for the best possible sound quality in your unique listening space. Anthem Room Correction (ARC) is a proprietary digital signal processing system that allows you to quickly and accurately optimize the performance of your audio equipment to better suit the unique parameters of your room. By listening to your room's acoustic signature, ARC can tune your equipment to correct for the performance-robbing effects (reflections, resonances, standing waves, etc.) of the various surfaces and other obstacles in your room. ARC is easy to use, and just a few simple steps can optimize your speakers for your unique listening space. ARC is  one of the most sophisticated, accurate, and detailed digital room correction technologies available today. Anthem Room Correction (ARC) is available for for Windows PC, Mac, Apple iOS, and Android OS.
ARC Genesis System Requirements: The ARC Genesis computer software program is supported by Windows (7/8/8.1/10) and Mac OS X (10.12+). An ARC or PBK microphone will also be required to plug into a free USB port on your computer.
ARC Mobile System Requirements: The ARC Mobile app supports Apple iOS 9.2+ and Android OS 5.0+ devices. The ARC Genesis app for iOS can use the microphone on your Apple iOS device for measurements. Android devices will require a USB OTG adapter to connect an ARC or PBK microphone.
Note: ARC digitally compares a room's acoustic signature to that of the lab standard. It measures the response of each speaker relative to the listening area. Then it uses advanced algorithms to eliminate the negative effects of the obstacles in the room, adjusting response and correcting phase effects. When ARC removes the obstacles, what's left is the lab standard performance.
Listener Position & Modes: Through the Listener Position setting, sound coming from all speakers is coordinated to reach the listening area at the same time. This way, proper imaging is achieved. The channel with the greatest distance setting will have no delay while channels with shorter distance settings will be delayed accordingly. Distances can be set between 0 to 29' Distances may be set before or after running ARC (ARC does not set distances). The Anthem STR integrate amplifier also offers four listening modes to choose from - Stereo, Mono, Both Left, or Both Right.
Stereo: Left channel audio is output from the left speaker while right channel audio is output from the right speaker.
Mono: Blends the left and right channels into both speakers which can be useful when playing mono records with a stereo cartridge.
Both Left: Sends the left input to both speakers and can be useful when playing a mono record with a stereo cartridge when the left groove wall has less wear and sound better than the right groove wall.
Both Right: Sends the right input to both speakers and can be useful when playing a mono record with a stereo cartridge when the right groove wall has less wear and sound better than the left groove wall.
Front-Panel Display: The large Thin Film Transistor (TFT) display on the front-panel can be seen from across the room, and gives you surprisingly easy operation over the STR Preamplifier via front-panel and remote control. Each input can be renamed, up to 10 characters long for easier identification on the front-panel display. The display's brightness can be set to Max, High, Medium, Low, or Off.
Remote Control: In addition to front-panel control, the Anthem STR Preamplifier comes with an IR remote that provides wireless operation of the preamplifier. The preamplifier also offers IP & system control through its LAN & RS-232 ports, as well as provides a 12V trigger output and IR input.
IP Control: The preamplifier offers IP control through its wired RJ-45 Ethernet network connection.
RS-232C Port: The preamplifier's RS-232C port provides seamless integration with a wide range of third-party home automation control systems (such as AMX or Crestron).
IR Input: The 3.5mm IR input jack allows you to control the preamplifier without line-of-sight access using an optional IR remote control system (sold separately) and locating the remote sensor in sight.
12V Trigger Output: The preamplifier has a 3.5mm trigger output to send a 12V/40mA DC turn-on signal to another component that accepts a 12V trigger.
Auto Off: When there is no input signal for 5/10/20 minutes or 1/2/6 hours, the preamplifier will automatically turn off.
Detachable AC Power Cord: The Anthem STR Preamplifier comes with a detachable AC power cord (IEC 2-prong).
Crafted In Canada: The Anthem STR Preamplifier is designed, engineered, & manufactured in Canada. From the idea stage to the final manufacturing specs, Anthem has complete control over the whole intricate process. Anthem takes pride in this personal attention to detail, and use only the highest quality components, many designed and engineered in-house.
Loading...
Loading accessories...
2 questions already asked
Loading...
Loading articles...