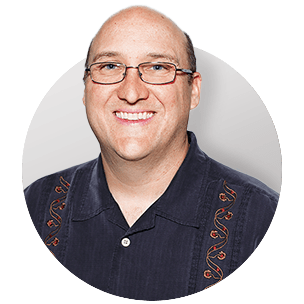 Let's get deep
Who doesn't love at least the occasional dose of deep, hard-hitting bass? I haven't yet met that person. But for the rest of us, thank goodness there are subwoofers like KEF's surprisingly compact, totally high-tech KF92. Its dual 9" hybrid aluminum woofers are arranged back to back, in a configuration that cancels out the forces that can cause unwanted interaction with the cabinet. Translation: purer bass that can get immensely loud. (KEF even puts a number on it: up to 110 dB, which is rock-concert volume level.)
Let's get deep
Who doesn't love at least the occasional dose of deep, hard-hitting bass? I haven't yet met that person. But for the rest of us, thank goodness there are subwoofers like KEF's surprisingly compact, totally high-tech KF92. Its dual 9" hybrid aluminum woofers are arranged back to back, in a configuration that cancels out the forces that can cause unwanted interaction with the cabinet. Translation: purer bass that can get immensely loud. (KEF even puts a number on it: up to 110 dB, which is rock-concert volume level.)
Designed for accurate, musical bass
But this wouldn't be a KEF sub if it was all about playing loud. Each woofer is made up of a shallow aluminum skin atop a paper cone. This hybrid design allows very precise movement, for dynamic, accurate bass. And each features a huge motor system and vented voice coil, for dynamic, fluid bass that goes down well below the human hearing threshold.
Intelligent processing optimizes the sound
KEF's IBX (Intelligent Bass Extension) is a digital signal processing engine that analyzes the input signal and applies customized processing to keep the bass as deep, punchy, and dynamic as possible. And along with standard controls like an adjustable low-pass filter and phase switch, the back panel has a five-position EQ switch that helps you dial in the perfect response for where you've placed the sub. Settings include, "Wall", "Corner", "Cabinet", and even "Apartment."
Part of a complete KEF surround sound system
The KEF R Series features an array of speakers that are voice-matched for compatibility in an immersive surround sound system:
READ LESS
Product highlights:
frequency response: 11-200 Hz (±3 dB)
built-in Class D amplifiers deliver 1,000 watts RMS (500 watts for each woofer)
dual force-canceling 9" woofers in back-to-back configuration
compact, acoustic suspension (sealed) cabinet design
iBX (Intelligent Bass Extension) digital signal processing provides deep, dynamic bass at any listening level
5 EQ presets help you dial in optimal bass for your sub's location

Room, Wall, Corner, Cabinet, and Apartment modes

variable low-pass crossover (40-140 Hz)
phase control switch (0°/180°)
line-level/LFE RCA and speaker-level inputs
line-level output with selectable, adjustable high-pass filtering
detachable power cord
13"W x 13-7/8"H x 14-3/16"D
weight: 44.1 lbs.
warranty: 5 years woofer, 2 years amplifier
MFR # KF92
What's in the box:
Powered subwoofer
6.5' AC power cord
Speaker-level input block
User Manual
Important Safety Information
Warranty Information
Customer reviews for KEF KF92
Loading...
Loading reviews...
Average review:
5.0 out of 5 stars
Thanks for submitting your review
Most reviews are processed and published within 5 business days. You will receive a confirmation email once your review has been published.
Customer photos
This review was collected as part of a promotion
More details on the KEF KF92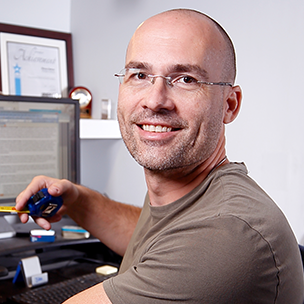 Researched by Crutchfield's

Stacey B.
Product Research
Features
Force-Canceling Configuration: Two 9" drivers are positioned back to back in a force-canceling design which cancels out the reactive forces which stress conventional subwoofers. This configuration keeps the KEF KF92 perfectly balanced so all you'll hear is deep and clean bass at sound pressure levels of up to 110db.
Dual 9" Drivers: The two 9" drivers are custom-designed specifically for the KF92. They feature a hybrid aluminum/paper cone and an oversized motor system and voice coil. They offer vanishingly low distortion and precision, so every bass moment is uncovered even when they are working at extremes.
Vented Design: KF92's force-canceling drivers are optimized with a clever vented design which reduces viscous drag on the movement of the cone, ensuring they can keep up with even the most demanding impulses.
Compact Sealed Enclosure: The compact, sealed box construction improves flexibility of positioning as well as the speed and clarity of performance. The beautiful low profile heatsink ensures that the hard working electronics are kept in an optimum thermal condition.
Note: No grilles are included.
Class D Amplification with Music Integrity Engine: The KF92's audiophile-quality 1000W of Class D amplification (a dedicated 500W amplifier for each driver) creates immense amounts of power, filling almost any domestic space. The two dedicated Class D amplifiers also deliver incredible levels of control, which improves timing accuracy and dynamic response, for a more detailed sound, closer to that heard in the studio.
Music Integrity Engine (MIE): KEF's Music Integrity Engine (MIE) is the brains behind KF92. Intelligent Bass Extension (iBX) optimizes the relationship between the amplifier, drivers and cabinet, while placement-dependant EQ allows for seamless integration into any room.
Intelligent Bass Extension (iBX): Part of KEF's acclaimed Music Integrity Engine (MIE), Intelligent Bass Extension (iBX) analyzes the input signal and applies customized Digital Signal Processing (DSP) to optimize the relationship between the amplification, drivers and cabinet. As a result, KF92 can play deeper and with a greater handling of dynamics, no matter how quiet or loud you are listening
Placement Dependent EQ Section: The KF92's MIE suite of DSP algorithms also features a powerful placement-dependant EQ section. Flexible positioning allows for seamless integration of the KF92 into any environment, from corner placement to cabinet-housing, and even apartment living.
Rear-Panel Controls: Rear-panel controls (consisting of Volume Level, LPF/HPF crossovers, Phase and EQ Presets) help match the powered sub to your speaker system and room placement.
Volume Level: The volume control adjusts the output level of the subwoofer in relation to the main loudspeakers.
Placement Tuning Presets: There are 5 placement tuning presets so the powered subwoofer sounds great no matter where you position it. You can choose from Room (by front speakers), Wall (side wall), Corner (corner wall), Cabinet (inside a cabinet), or Apartment (reduces output level of and frequency below 40Hz)
Phase Control: The phase control will normally be set at 0°, but more output level can sometimes be achieve in the 180° position; in particularly when the subwoofer is far away from your main loudspeakers.
LPF Crossover: The low-pass frequency (LPF) crossover frequency control changes the upper cut-off frequency of the subwoofer. Its effective range is from 40Hz to 140Hz at a rate of 24dB per octave. The frequency control should be adjusted to achieve the smoothest integration and transition between the main loudspeakers and the subwoofer.
HPF Crossover: The high-pass frequency (HPF) crossover is assigned to the powered sub's line-outputs and is used to match the KF92'f frequency response to your speakers that are powered by a separate amplifier. You can set the HPF crossover between 40 and 120Hz, or it can be bypassed.
Note: There is a "Mode" switch on the rear panel which allows you to manually adjust the powered sub's low-pass crossover or bypass the sub's crossover; depending on if your AV receiver or integrated amplifier has a built-in LFE crossover.
Connectivity: The KF92 powered sub provides LFE, line-level, and speaker-level inputs to connect to a variety of AV receivers and integrated amplifier. KEF's smartConnect intelligent LFE and line-level inputs automatically detect a mono or stereo signal and adjusts the subwoofer volume level accordingly. It also provides a line-level output to daisy-chain the audio signal to another powered subwoofer.
LFE (Low Frequency Effect): The Left line-level input can be used as a LFE input and connected to your AV receiver's LFE output. In this setup, your receiver's built-in crossover settings will be utilized instead of the the powered sub's. Make sure the sub's crossover is set to "LFE".
Line-Level Inputs: If your receiver or integrated amplifier is not equipped with a LFE output but does have line-level outputs, you can use the powered sub's stereo line-level inputs to connect the subwoofer to your receiver or integrated amp.
Line-Level Outputs: The stereo RCA line-level outputs can be used to daisy-chain the LFE, Line-Level, or Speaker-Level input of the KF92 to another powered subwoofer. Or, it can be used to connect a separate amplifier that is powering your loudspeakers.
Speaker-Level Inputs: The speaker-level input consists of a detachable phoenix-block connector. These speaker-level inputs connect to the main speaker-level outputs of your receiver or integrated amplifier which is not equipped with an LFE out or line-level outputs.
Optional Wireless Adapter: The KEF KW1 Wireless Subwoofer Adapter (sold separately) allows you to wirelessly transmit the low-frequency audio signal from your AV receiver, preamplifier, integrated amp, or powered speakers to the KF92 powered sub. The KW1 Wireless Subwoofer Adapter consists of a wireless transmitter (TX) and wireless receiver (RX). The KEF KW1 provides a high-quality wireless transmission that delivers every ounce of detail and impact from your movie and music soundtracks. The KW1 operates in the high-bandwidth 5GHz RF band with an auto-selectable digital wireless link of 5.2GHz or 5.8GHz. It delivers a wireless audio signal up to 24-bit/48kHz that is near lossless with a low-latency of less than 17ms. The KW1 has a wireless range of approximately 49' (15M). Pairing is intuitive and simple with a pairing button on the transmitter and receiver. Simply, press both buttons to pair the two devices.
Transmitter (TX): The KW1's wireless receiver features a set of stereo RCA jacks that allow for connection to your AV receiver's, preamplifier's, integrated amp's, or powered sub's subwoofer/LFE output. The wireless transmitter does not come with its own power supply and receives its power via USB. You'll need an external USB/AC power adapter (sold separately - see Accessories Tab) or an AV receiver, preamplifier, integrated amp, or powered speakers with a USB (5V/1A) charging port to power the wireless receiver. The wireless receiver can simply be placed on top of your component or on a shelf next to your component.
Receiver (RX): The KEF KW1's wireless receiver simply plugs into the KEF KF92 powered sub's proprietary "Expansion" port to receive its wireless audio signal from the system's wireless transmitter. The proprietary "Expansion" port on the KF92 subwoofer also powers the wireless receiver (no external AC adapter or USB port required). Once the wireless receiver is plugged into the "Expansion" port, it is secured to the back of the powered sub by the included screws.
Note: The KEF KW1 Wireless Subwoofer Adapter comes with only one wireless receiver, but can support up two wireless receivers for a wireless connection of up to two KEF KF92 powered subs. An additional KW1-RX wireless receiver is available and sold separately.
Placement Options: As the bass (low-frequency) sound produced by the subwoofer is non-directional it can be positioned almost anywhere in the room, although it should not be placed too close to the listener. Because the KF92 is side-firing, it should be positioned at least 3" from any wall.
Loading...
Loading accessories...
Loading...
Loading articles...