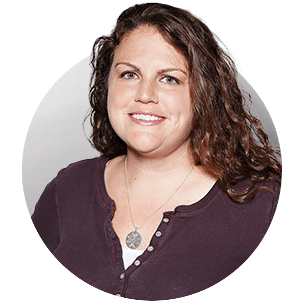 Tara W.
Dreaming up fun ways to share information about the latest gear.
Joined Crutchfield in 2004
1400+ product presentations
A little about me
I'm the wireless networking and AV hookup specialist for most of my family and friends, but I guess that's just how it goes when you work at Crutchfield. I've been with Crutchfield's Creative Department since 2006 and throughout that time, I've written about home theater sound, TVs, cameras, multi-room audio, and wireless music systems.
My current interests are in streaming video, wireless music systems, and smart home gear. I've been a huge proponent of Sonos music systems for years and talk about them with anyone who'll listen. Most recently, having upgraded our internet connection at home, I'm trying to figure out how to take advantage of our newly discovered bandwidth. I'm installing video doorbells and dreaming up a way to get Netflix in our treehouse.
In my current role, I manage our video and social media content production, so I spend most of my days watching videos on AV gear and playing on Facebook and Instagram.
Background
Completed in-house Advisor training, learning the details of the products we sell
Traveled to the Consumer Electronics Show for many years in a row
Authored many Crutchfield articles and product presentation
Products I've written about
Some of my top picks