Author's note: This article covers bi-amping with a home theater receiver, also known as "passive bi-amping." It's written for folks who have bi-amp capable speakers, and a 7-channel home theater receiver with unassigned channels of power.
There's another approach called "active bi-amping" that employs outboard crossovers, power amplifiers, and expert-level tweaking to achieve even better sound. One reason I don't go into detail about active bi-amping in this article is that we don't offer the gear you'd need to do it.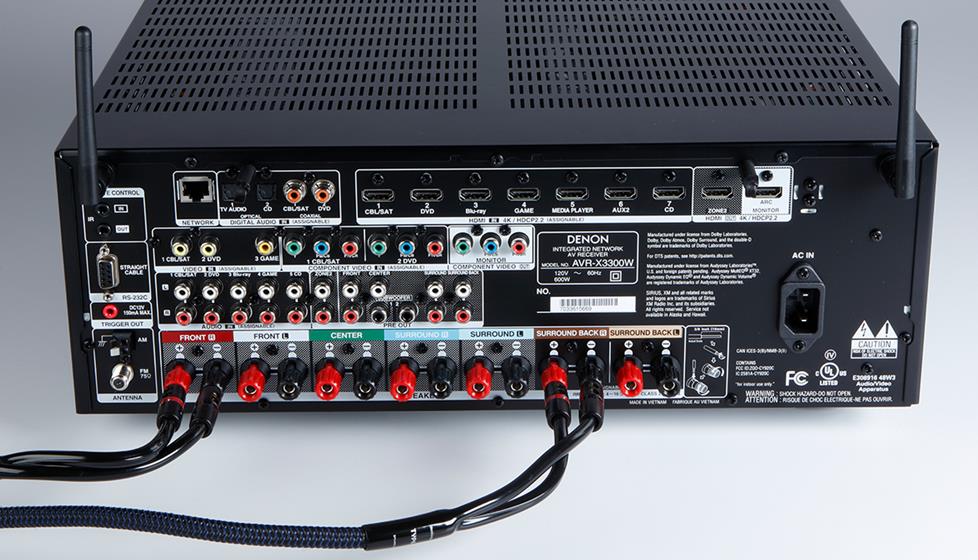 A bi-amp capable receiver uses two different pairs of amp channels for a single speaker. Here we show the connection points for the front right speaker in a home theater system.
I like getting the most out of my A/V gear. If there are features available that will improve my listening experience, I want to use them. A few years ago I upgraded my 5.1-channel home theater receiver to a 7.1-channel model. This gave me a chance to engage one of its lesser-known features — bi-amping.
I designated the two rear amp channels that weren't being used with my five-speaker system to bi-amplify my front left and right floor-standing speakers. In other words, instead of just one channel of power going to each speaker, I now had two channels of power driving each speaker. The increase in the performance of my speakers was audible.
Why did bi-amping make a difference? Let's talk about the nuts and bolts of how it works first. Then we'll dive into what you need to bi-amp your speakers.
How does bi-amping work?
On the speaker side
Bi-amping is a speaker connection method that uses two channels of amplification to power a single speaker. It's commonly used with the front left and right speakers of a home theater system.
Instead of a speaker's woofer and tweeter sections sharing one channel of power, they each get dedicated channels of amplification. This feature is found on select tower speakers and premium bookshelf speakers.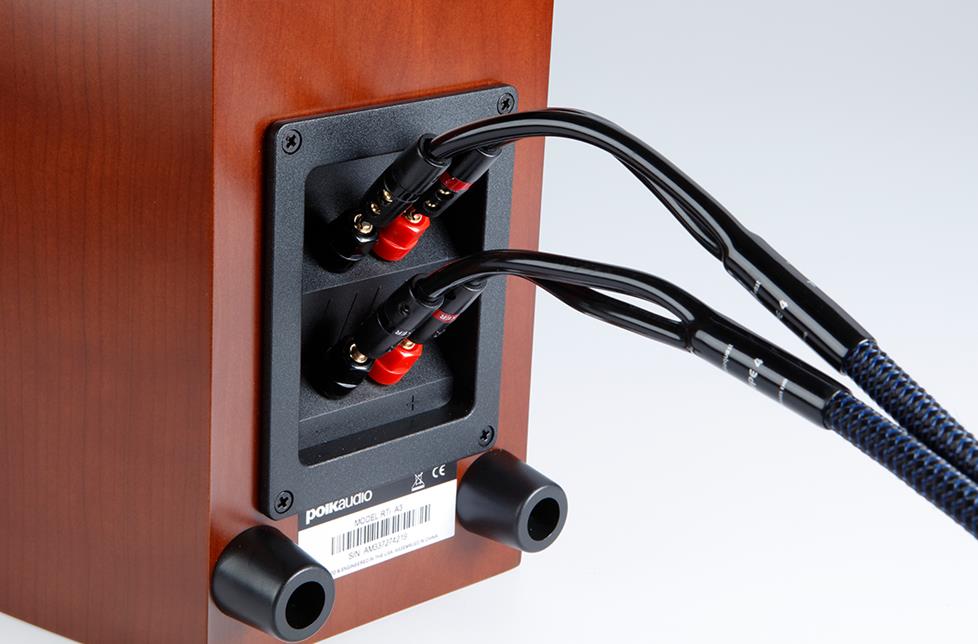 A bi-amp capable speaker has two sets of input terminals for connecting to two separate receiver channels.
On the amplifier side
Many of us have a 7.1-channel home theater receiver, but only use it to power a five-speaker surround sound system. Bi-amp capable receivers let you redistribute the power from the sixth and seventh channel outputs for other applications.
You might use this extra pair of assignable channels to power rear surround speakers, speakers in a second zone, or in this case, to bi-amp your front left and right speakers. Connecting these channels to a pair of bi-amp capable speakers increases the amount of usable power that each speaker gets.
How does bi-amping make a difference?
Bi-amping provides more usable current to the speaker. Instead of a single channel's worth of power divvied up between the woofer and tweeter sections, each speaker section gets a full channel's worth of juice. Increasing the total amplifier power to each speaker provides more headroom and greater control, which can yield better sound.
There's a lot of debate in the audio world about the effectiveness of bi-amping — the comments at the bottom of the article are a testament to that!
Some folks say they can hear a difference. Others say it's no substitute for getting a bigger, more powerful amplifier.
Since bi-amping is a feature found in many home theater receivers and speakers, I recommend trying it for yourself to see whether or not it makes a difference in your system.
Setting up a bi-amped system
Here's a short checklist of what you need to get started:
A 7.1 (or greater) home theater receiver with an unused pair of assignable amp channels.
A pair of floor-standing speakers or bookshelf speakers that each have two sets of input terminals.
Four sets of speaker cables (two sets for each speaker).
Preparing your speakers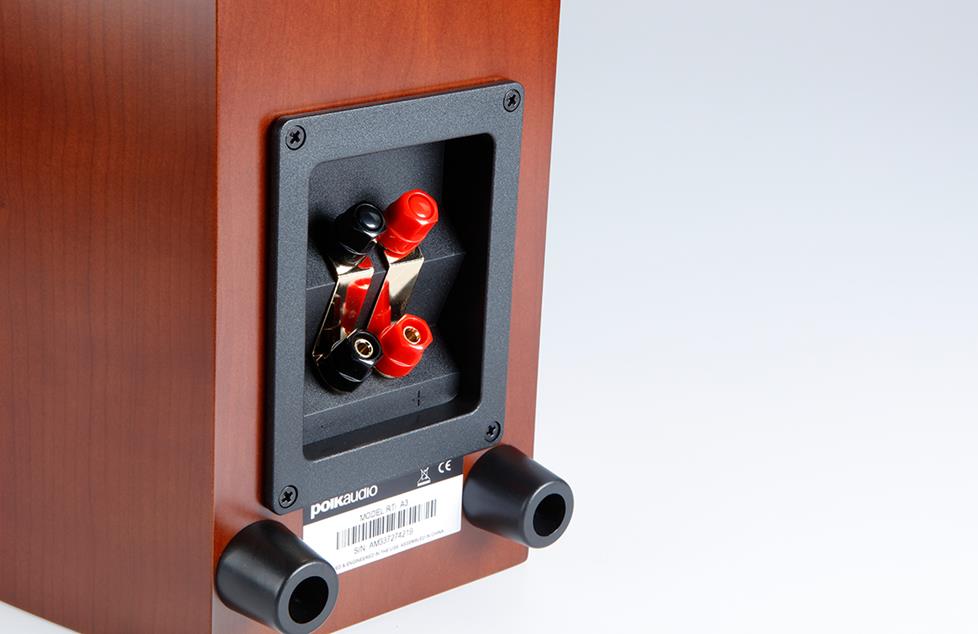 The first step to bi-amping your front speakers is removing the brass jumpers that link the top and bottom speaker terminals together.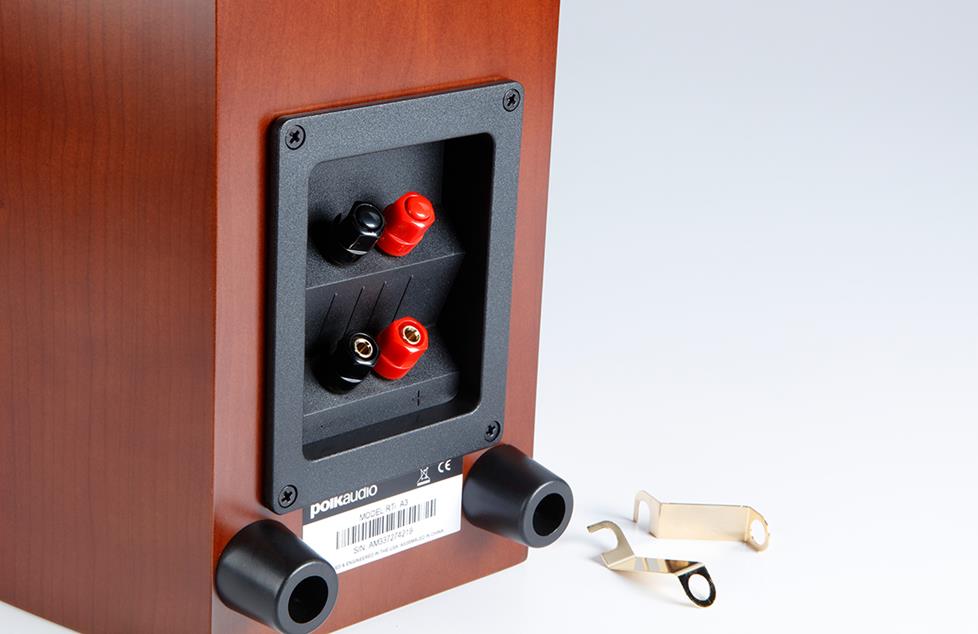 Removing the jumpers lets you connect separate receiver channels to each set of terminals.
Dive into your receiver's settings
To bi-amp your speakers, you need to enable this feature in your receiver. This setting is usually located in the speaker setup section of your receiver's menu. Designate the unused assignable channels to bi-amp your front speakers.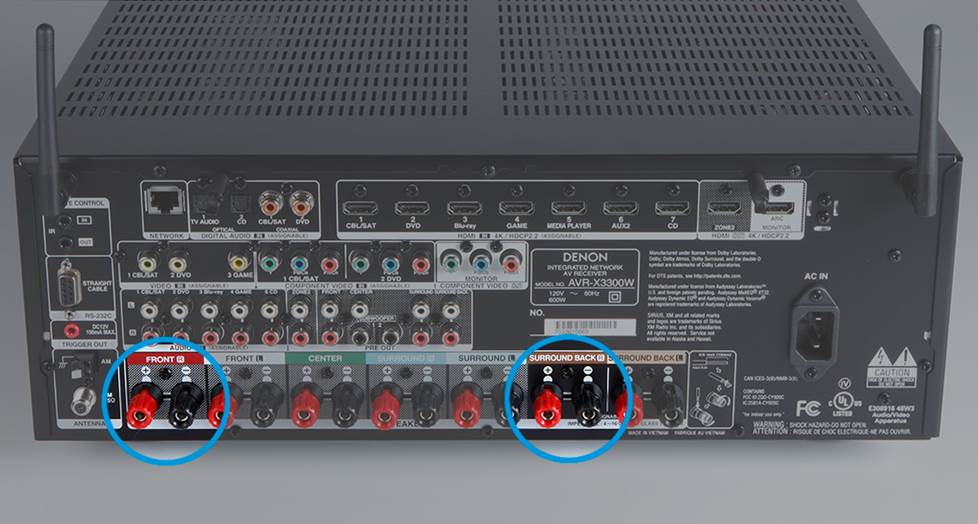 On this Denon receiver, the surround back outputs are assignable as bi-amp channels. Each one pairs with a front channel to increase power to your speakers.
Connect each set of speaker terminals to the receiver
Once your receiver is set up to bi-amp, it's time to connect your speakers. One set of speaker cables connects to the front left and right outputs on your receiver. The second set connects to the assigned bi-amp channels.
Since each speaker cable is carrying a full-range signal it generally doesn't matter which channels plug into the top or bottom sets of speaker input terminals. But refer to your owner's manuals to see if there's a preferred connection point.
Make the right connection
There are a few different types of speaker cables that you can use to connect your bi-amped speakers.
A popular choice is buying bulk wire, cutting it into four equal lengths for each speaker, and adding banana connectors on each end. This gives you a simple, secure way to connect your gear together.
Pre-terminated speaker cables are also a good option for bi-amping.
Passive versus active bi-amping
The bi-amping method we describe in this article is sometimes called "passive bi-amping." That means the speaker's internal crossovers are solely used to direct the traffic of the incoming signal.
Passive bi-amping doesn't make any changes to the signal the speaker is receiving — it only increases the amount of available current being sent to each portion of the speaker.
This is different from "active bi-amping," which employs multiple amplifiers and external crossovers to achieve better sound. Active bi-amping can offer greater improvements in performance, but requires specialized gear and set up knowledge to pull off.
How is bi-wiring different from bi-amping?
Bi-amping uses two channels of amplification to power a speaker that has two sets of input terminals. Bi-wiring uses just one channel of amplification to power the same type of speaker. Bi-wiring is useful when you have a single stereo amplifier or receiver as your power source.
A bi-wire cable has one pair of connections on the amplifier end, but two pairs of connections on the speaker end. This lets it take a full-range signal from the amp and send it down separate paths, which can improve treble and bass performance.
Bi-wiring also removes the connective brass jumpers from the signal path, which are typically less conductive than bi-wire cables.
Personalized advice from our team of experts
Have questions about planning your new bi-amped system? Our expert Advisors know the gear inside and out. Contact us today
Free lifetime tech support is included with every Crutchfield purchase.